N/A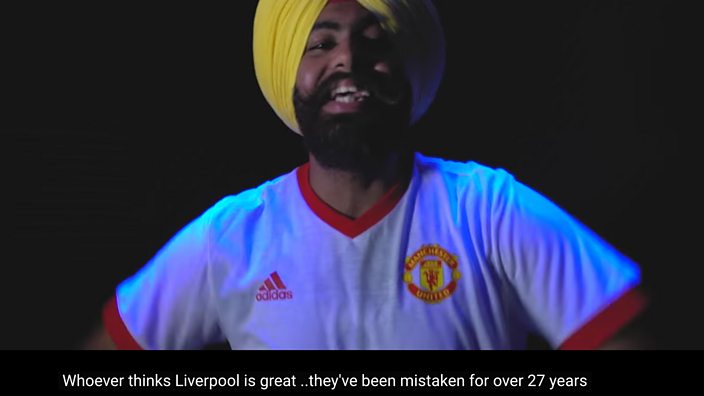 XD Pro Music
A savage 2017 diss track from Manchester United fans has emerged
Liverpool, Arsenal, Barcelona - nobody is spared in the salty Bhangra banger 'Man United Da Fan'
A Liverpool FC fan Twitter account has - rather masochistically - shared this ABSOLUTELY BRUTAL diss track performed by a few of the Manchester United faithful.
Originally uploaded to YouTube in August 2017, Man United Da Fan, by XD Music Pro ft. Gursehaj Saini, has some wonderfully salty lyrics, such as, "Whoever thinks Liverpool is great…they've been mistaken for over 27 years".
Although lines like, "Klopp is a FLOP in the league, Klopp has been a failure in the EPL!" are fairly uncompromising, stuff like, "You say nobody can compete with Mane, don't worry, our guy Pogba is great too", shows a degree of balance, fairness and level-headedness that's often sadly missing in the way fans talk about rival clubs.
Okay, yeah, so maybe it's not the saltiest diss track we've ever heard. It's certainly not Pusha T airing rumours about Drake in The Story of Adidon. It's not even Taylor Swift telling KimYe, "I don't like your little games…no, I don't like you", in Look What You Made Me Do.
In fact, it's probably some of the most wholesome beef we've ever witnessed - and it's not just Liverpool who are on the receiving end.
Shade is also thrown at Arsenal - sample lyric, "Every year they finish fourth, the one who call themselves the Gooners" - as well as Manchester City, with, "Their stadium is known as the Emptihad and they are all mouth and no action". Even Barcelona gets it, with, "You keep telling me there is no one above Messi, but our boy Rooney is great too!" 
Anyway, whatever you think about the very 2016-17 lyrics, serious props have to be given for the sheer level of production that has gone into it.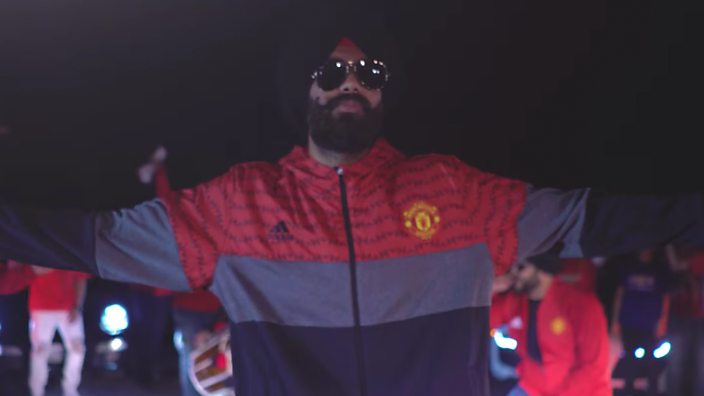 The main fella, Gursehaj Saini, has four different outfit changes. That's about as many as a Britney Spears live show. Home kit, training kit, third kit, club tracksuit. He must be single-handedly keeping the MUFC Megastore in business.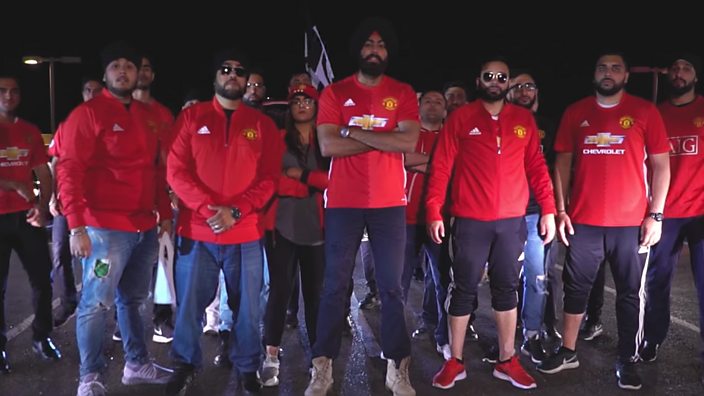 He's got an entourage of about 20+ people, and there's a choreographed dance routine, with Bhangra dancing, dohl drums, and dabbing. Squad goals.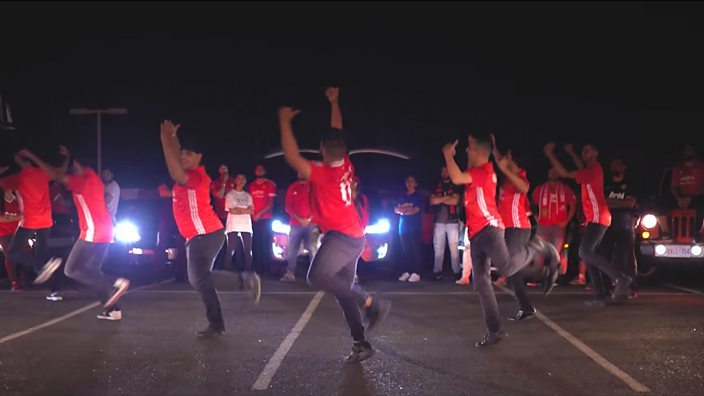 They appear to have shut down at least one whole level of a municipal car park.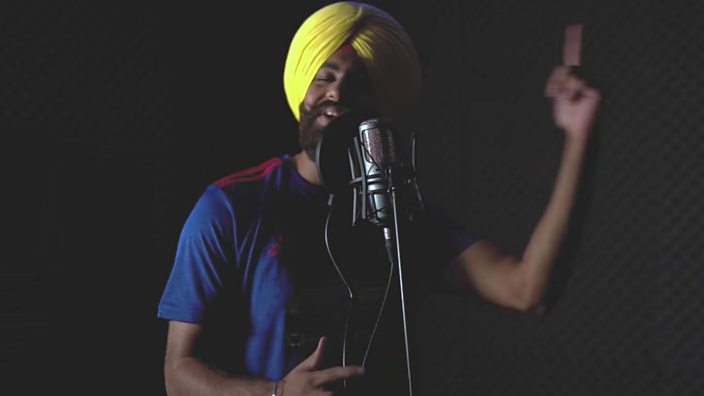 And hired out a recording studio.
One remaining question: who is the 'girl' that he keeps addressing? If you know who she is, or if indeed you are her, we want to hear from you. Are you a Liverpool fan? Has this dude succeeded in disillusioning you about your LFC fandom?  
Anyway, we're just glad that this hidden gem wasn't confined to the musical wilderness forever. And, frankly, we cannot wait for the Anfield Road crew's reply track to drop. 2019 is already looking lit!