N/A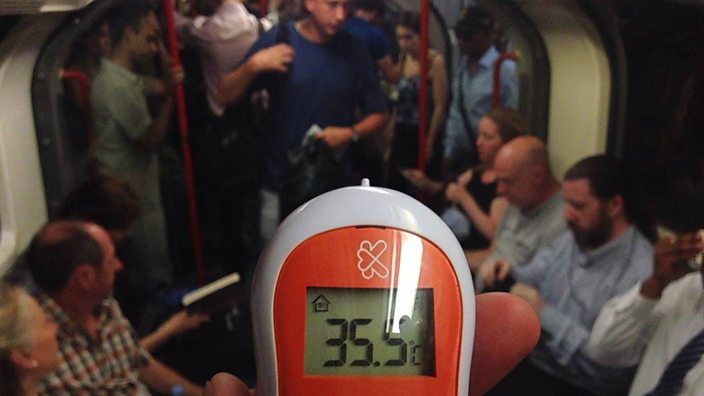 Tomasz Frymorgen/BBC Three
The temperature on the tube surpassed the legal limit for transporting cattle
Yesterday was so hot on London's Underground, it would have been illegal to transport cattle in there.
According to EU law, cows can be moved around in temperatures of up to 30C.
Yesterday, the mercury hit a sweltering 35.5C on the Central Line.
Apparently, though, there are no rules against transporting humans in such scorching temperatures.
Commuters tweeted about how they were enduring the heat.
Transport for London's"recommended maximum level of crowding in normal circumstances is three people per square metre of standing space, although this varies."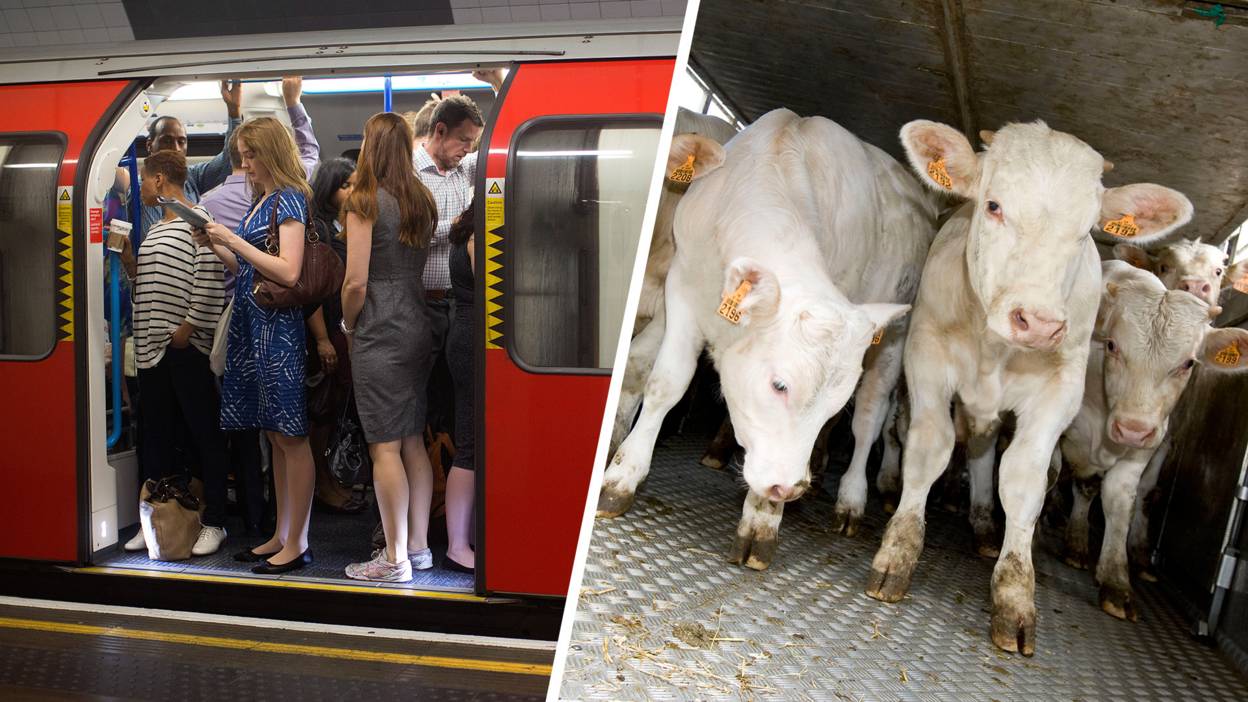 Getty Images
That's just unbaaalievable.
London's commuters aren't the only ones who have struggled with this week's temperatures.
And the #toohottosleep hashtag has been trending on Twitter, as people vent their frustration at having beautiful, sunny weather, instead of the traditional cold and rain.
The heat has even led to workplace rows. This guy was sent home for wearing shorts, and came back in his mum's dress.
It looks his boss got the message…
Let the celebrations begin!