N/A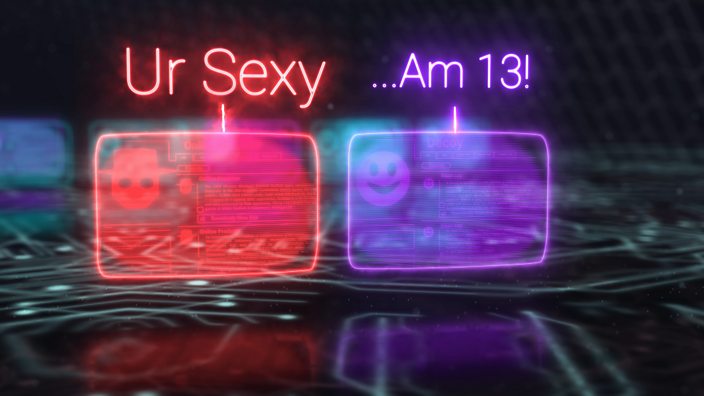 BBC Three
The decoy: I go undercover as a teenager to catch suspected paedophiles
I'm actually 23 – but if you want to catfish a predator, you have to look the part
I'm a live decoy for a paedophile hunting group. That means I don't just talk to suspected paedophiles online: I turn up in person to meet them. I'm part of a group called Guardians of the North which was set up almost three years ago.
Our investigations always start online. I have accounts on lots of different social networks. My profile is always public so anyone can view it and message me.
One of them looks like it belongs to a 14-year-old girl. I use a fake name but I still have my own photos. They are normal pictures – often just head and shoulders. My real age is 23 but I can do it because I still look young. I'm a small build with a youthful face. I think it helps that I sound young too because I speak to the people on the phone when necessary.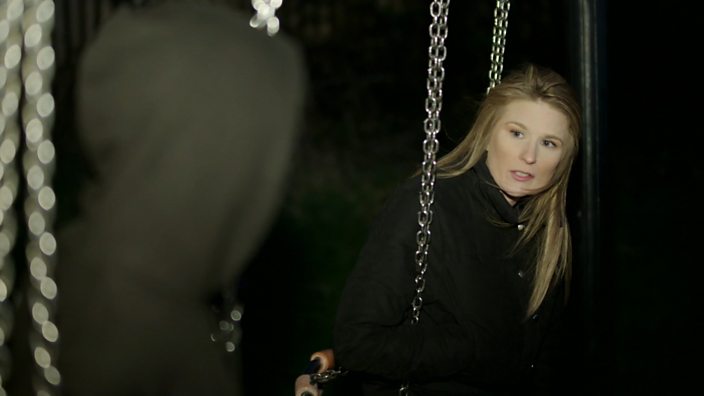 I get messages every day. I never contact anyone first. I always wait for them to get in touch with me – and I make it clear on these profiles that I'm a 14-year-old girl.
There are more people contacting me than I can reply to. I get at least 10 people messaging every day and the most I've ever received is about 30 in a day, from different people.
The conversations usually start with normal chat - how our days have been, what we've been up to – that kind of thing. It could take months for someone to get sexual or it could happen the same day. However long it takes, I always let them lead - that's the legitimate way to do it so we don't get accused of entrapment. 
Sometimes the men hide their identity. They might use fake profiles or fake names and send photos they've pulled off the internet. If they lie about their age, they usually pretend to be 18 or early 20s. We always find out who they really are in the end – when they're arrested.
It's scary how quickly the chat gets sexual. In most of the conversations, the men send dick pics and often ask for sex straight away. I always pretend I don't know what sex is. If they ask, I normally say I'm a virgin or totally inexperienced. But they still ask me to send explicit images too – but obviously I don't do that. I've been threatened before. One man asked for indecent images and said if I didn't send any he'd hurt my mum.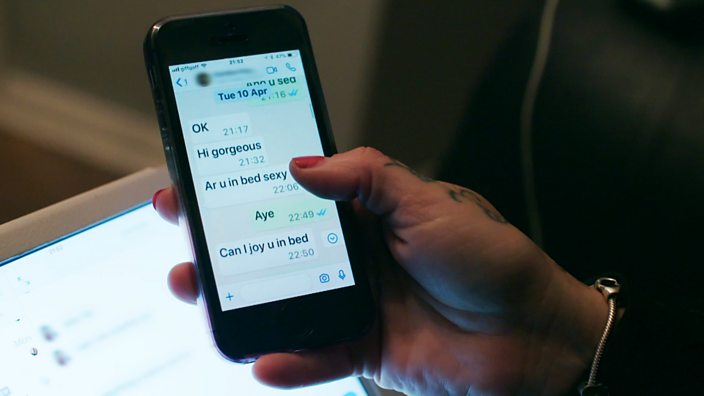 They sometimes say they'll buy gifts for me for my birthday or at Christmas. But I've never accepted any. If we're arranging to meet, they sometimes ask me to wear particular underwear or offer to book hotels. They rarely talk about their personal lives at all or say if they're married. They keep everything like that secret.
As soon it gets sexual, that's usually when they ask to meet and that's when the rest of the team gets involved. About six of us are involved in a meet-up and we divide up who's doing what. We find out as much information about the person as possible and download all the chat logs, images and screenshots as evidence.
The people we normally see are aged between 30 and 40. We sometimes get people in their 20s and we've also had teenagers turn up. They're usually men but we've caught two women – both acting alone.
I have to be the "live decoy". This means I go to the agreed location – usually at a public place like a car park – and wait for the person to turn up. The team arrives early to check out the area. If it's daytime, they'll try to blend in with people or wait in a car. Usually, the person waits for me to be at the meeting point first. If they don't see me, they might leave, so I need to be there in person. I just wear normal clothes like jeans and a hoodie.
The team always has a clear view of me. One of our members films everything for evidence. Another is responsible for ringing the police once we've caught the person. The rest act as security to protect the team. Our work has led to more than 200* arrests and in all that time I have never been hurt.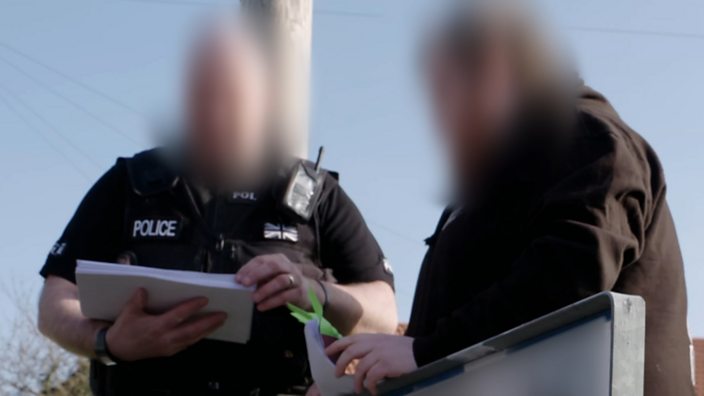 I do get scared, I don't know what the person who's going to turn up will be like, but I know the team's nearby - and will confront them as soon as they turn up.
We normally take two cars with us and park one behind the person's car and one in front. Then the team presents them with the evidence and keeps them talking until the police arrive.
We've had people who tried to run. One man turned up in a van and must have noticed us – perhaps he thought it was strange that there were a lot of people standing about – so he drove off and we followed him. Eventually the police caught him.
Usually, when these people are confronted they quickly admit what they've been doing on camera. It is difficult for them to deny it when they are shown the evidence – but their reaction can depend on how far the online chat has gone. We film what's happening for their safety and ours – and to use as evidence.
About 120* people have been convicted after our stings. Officially the police do not condone what we do. Personally, I think they could be a bit more supportive. Unlike other groups, we don't live stream the operations because we believe everyone has the right to a fair trial.
We don't get paid but we do receive some donations. We raise funds and this money is spent on fuel. I do some volunteering on the side but I don't have another job.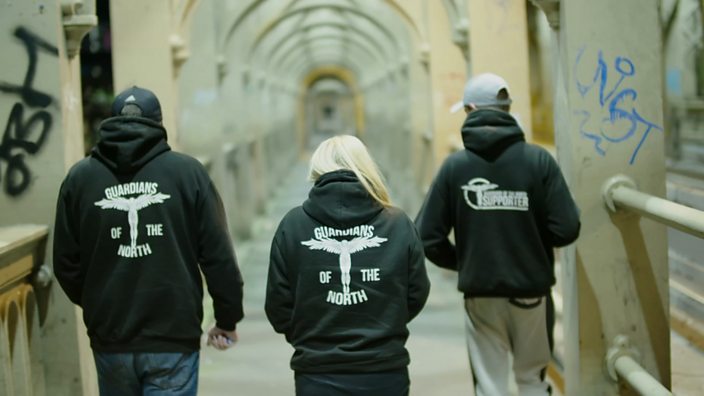 Despite all the things I'm exposed to in this role, I don't have a therapist or anything like that. It's not something I've considered. I have the team to talk to and if I need a break from it, I'll take some time out to relax. I like to go swimming, go out with friends and go to the cinema.
Nobody outside my family and the group knows what I do. I never talk about it to anyone – so I don't get many thank yous.
When I first told my parents, they were very worried. It took them about a year to accept it. My family agree with what I'm doing now but they're a bit wary of me using my own photos. They worry about my safety - I do, too, during an operation but once the person's caught, I'm fine.
When I first set up my account I was shocked at the amount of people who were messaging me. Parents should know that any 14-year-old girl with a public profile like mine could be getting messages like this. It's scary.
I don't know how to stop this from happening but I think parents should check their child's messages online regularly. They should have the passwords to their children's accounts. We get contacted all the time by parents who believe their children are being groomed online.
I wouldn't say I like doing this job. I sometimes worry about my safety. But I'd rather the suspected paedophiles were speaking to me, rather than real children.
*The BBC has been unable to verify these figures.
This article was originally published on 25 January 2019.