N/A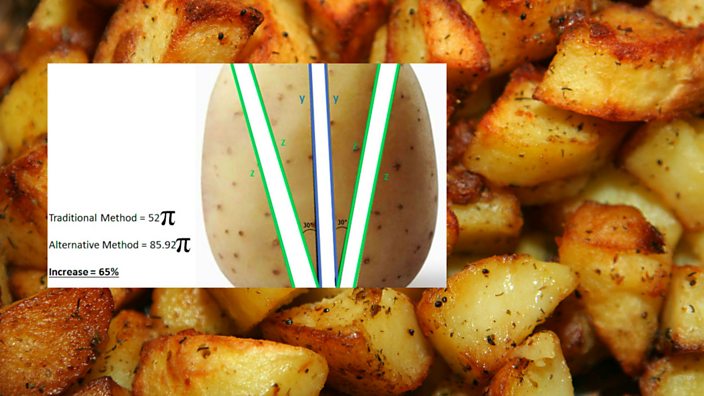 iStock/Edge Hotel School
How maths can give you the perfect roast potato
And now we're really hungry
The roast potato is the greatest foodstuff in the world. Fact. We simply can't and won't tolerate any dissent on this issue.
And now a group of hospitality students from Essex say they've devised a mathematical formula to make the perfect roastie.
Students at the Edge Hotel School at the University of Essex set themselves the task of finding out if maths could help the already glorious Sunday lunch favourite even more divine.
The fryintific experiment built upon a ten-step recipe for roast spuds devised by Heston Blumenthal.
Heston's advice was clear: the more flat edges, the better. "Worst of all is just a round potato, because with a round potato, you haven't got any corners and edges to get crisp," he has said.
This inspired the Essex students to consult with maths experts at the Samuel Whitbread School in Shefford to figure out the best way to cut potatoes so that there would be greater surface areas to crisp up at the roasting stage.
They figured that, instead of the traditional halving and quartering of potatoes at 90-degree angles, they should slice the spud into four pieces at 30-degree angles, expanding the potato's surface area by 65% as a result.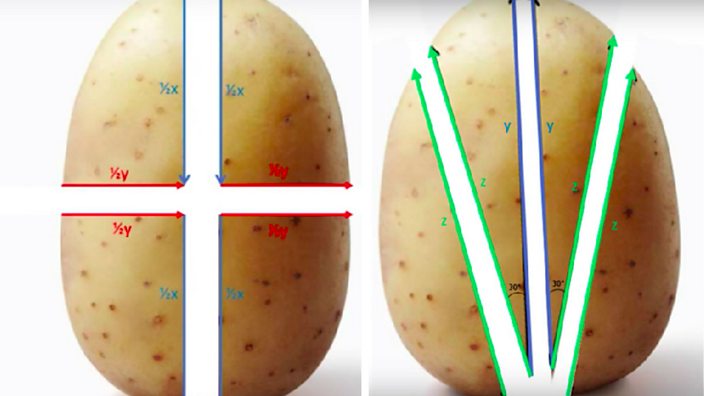 The students put their theory to the test in a nearby hotel, cooking 100 potatoes the traditional way, and 100 using their alternative. They then asked the hotel's diners and chefs to do a taste test, and the 30-degree angle method won out in terms of both flavour and crunch.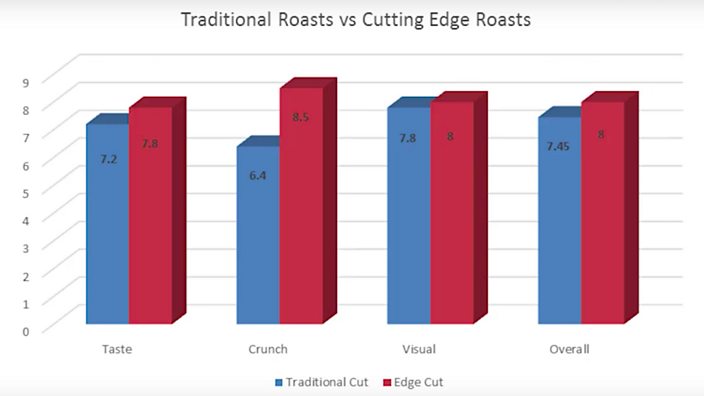 The students have made a video pitching their tattie discovery to Blumenthal, though a spokesperson for the school told BBC Three that the bespectacled chef is yet to respond.
They're not the first students to apply their learning to important gastronomical matters. In 2014, maths students at Leicester University devised a formula for the ideal cup of builder's tea. 
According to them, the formula for the perfect cuppa is '2B + 30R + E(m + q + t)', where 2B = 2 minutes of brewing time; 30R = 30 seconds of resting time, and E(m+q+t) = big mug, a good quality tea bag and a treat. If you like milk with your brew, then the target should be 10ml of milk.
That same year, students from Sheffield University Maths Society came up with a formula for the perfect pancake, taking into account the number of pancakes required, thickness and pan size. 
The formula, if that's your kind of thing, is: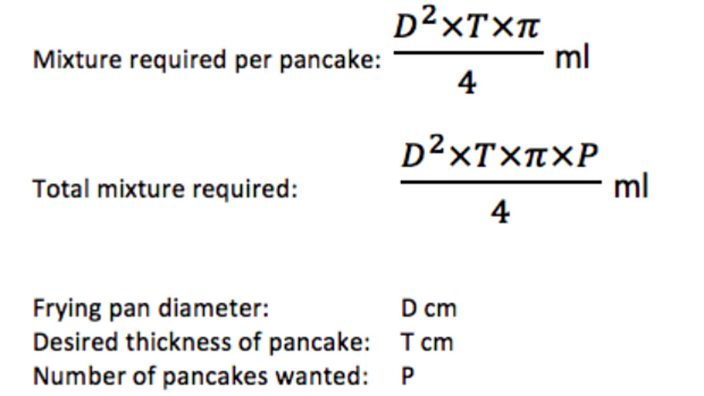 And should you like the exact measurements for making perfect pancakes for 12 people, then you'll find them on this spreadsheet.
Finally, a practical use for maths.