N/A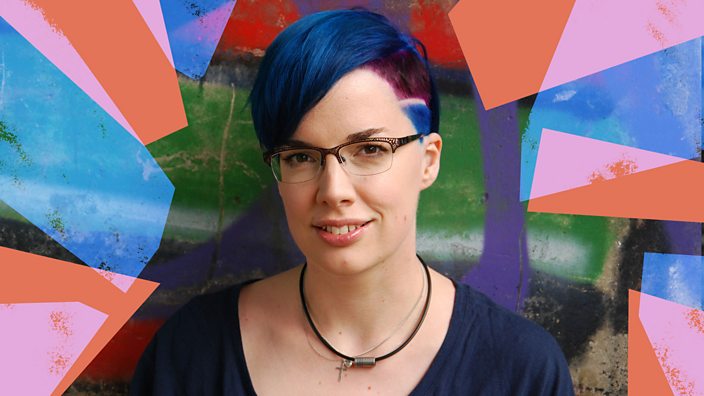 Marieke Nijkamp
Why this author disagrees with Autism 'Awareness' Day
Dutch author Marieke Nijkamp says it should be about acceptance rather than awareness
The first of April is not just a day where you're likely to find sugar in the salt cellar, or see a former teen pop star pretend his wife is pregnant with a puppy. It's also the start of Autism Awareness Week, a globally-recognised initiative, with Autism Awareness Day celebrated on 2 April.
But one writer with autism took to Twitter on Tuesday to lay out her discomfort with the event. Dutch author Marieke Nijkamp posted a thread on Twitter detailing why she thinks the attempt – though well-intentioned – needs a rebrand.
"Here are your annual reminders," Marieke began, launching into a 10-point list of what she wanted to see from future attempts to put the autistic community in the spotlight. And with over 3,000 retweets on the site, it seems that she struck a chord.
The National Autistic Society write that "autism is not an illness or disease and can't be 'cured'", and Marieke echoes this sentiment.
"We need acceptance, not awareness," she wrote. "Don't speak of autism as a burden. Don't speak of autism as a tragedy."
In recent years, there's been a movement to push more understanding of what autism really entails and how it affects those with it, such as presenter Chris Packham, who has opened up about his diagnosis with Asperger's Syndrome, a form of autism.
For Marieke's part, she encouraged people to listen to '#ActuallyAutistic voices', a hashtag used in the autistic community to amplify the voices of those who actually have autism on social media, rather than well-meaning family or friends, who may not have the condition themselves.
She was especially keen to demonstrate her belief that autism should just be viewed as simply another way of looking at the world.
The responses from other Twitter users showed widespread agreement with Marieke's remarks. "Thank you for this thread," commented one woman, who shared her experience of working in customer service and being told that she doesn't 'act' autistic.
Another man expressed his disbelief at being told by his son's teacher that they'd never encountered parents who 'admitted' their children were on the autistic spectrum. 
There were also remarks from a man reflecting on how social media has magnified the voices of the 'neurodiverse' since his generation were growing up.
But there's still space for raising awareness to exist alongside efforts to encourage acceptance, says Jane Harris, director of external affairs at the National Autistic Society. 
"There's a lot of discussion among autistic people and families about whether it should be renamed as an acceptance week. Our work is informed by the experiences of autistic people and their families and we're always listening to their views," Jane told BBC Three. 
"Almost everyone is aware of the term. But few people understand what it can be like to be autistic...Too many autistic people miss out on an education, struggle to find work or become extremely isolated – often due to misunderstandings about autism.
"It's an awareness that's needed. Statistics show how a lack of understanding regarding autism – commonly seen as a 'hidden' disability – can limit independence and increase discrimination."
A 2017 study found only 16% of adults with autism in the UK are in full-time work – despite 77% of those who were unemployed saying that they 'wanted to work'. An investigation found that this gap could be at least partly attributed to limited support for those individuals in the workplace – even though only minor changes to a working environment would be enough to assist many.
Thankfully, social media has provided a new medium for people with autism to make their experiences and needs heard. After getting such a positive response, Marieke is now using the opportunity to educate her new raft of followers further.
"Since all of you came here following my #WorldAutismAwarenessDay thread, maybe you're interested in autism stories?" she tweeted, before sharing some of her favourites. Pretty cool.