N/A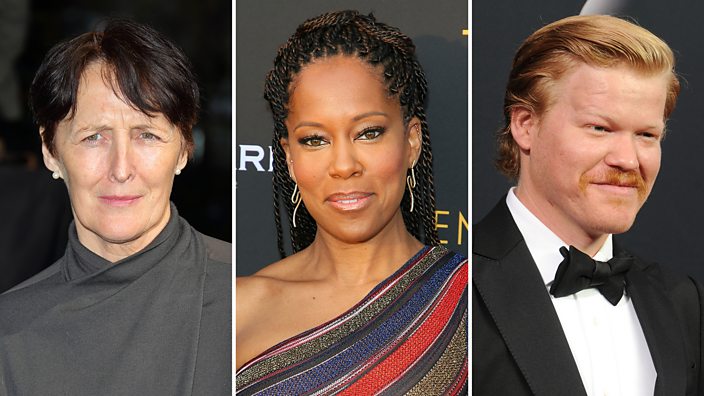 Getty
Shoutout to these TV actors who pop up in everything and always steal the show
Celebrating the showbiz grafters formerly known as 'Oh that guy!' and 'What do I know her from again?'
They say that, when it comes to acting, "there are no small roles - only small actors".
Well, here we want to pay tribute to the actors who are currently shining in smaller supporting roles on TV, and celebrate their ability to continually steal the show from under the noses of everyone around them.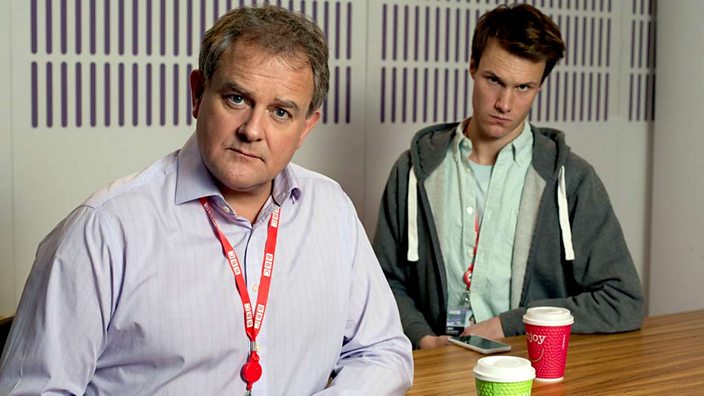 You won't have been able to turn on your telly over the past few years without seeing Hugh's face. In all of the things. He's played hapless intern Will in W1A, and Prince William in The Windsors. On top of that he's starred in Les Miserables, Any Human Heart, Poldark and the first series of Fleabag as the title character's devoted on-off boyfriend (a role he resumes in the second series).
You might also have seen Hugh appear in 2017's Star Wars: The Last Jedi, or singing and dancing his way through Mamma Mia! Here We Go Again, in which he played the younger version of Colin Firth's character. 
Also popping up in the second series of Fleabag is Irish actor Fiona Shaw. She has a long history of scene-stealing roles in TV and movies; for an entire generation, she is Aunt Petunia in the Harry Potter movies...
While for a slightly older generation (ahem, mine), she'll always be Miss Lomax, the lusty school headmistress who's all heart-eyes for architect Tom Selleck in Three Men And A Little Lady.
Most recently, Fiona starred in Killing Eve, playing the head of MI6's Russian division, Carolyn Martens, who recruits Eve (Sandra Oh) to help find the assassin Villanelle.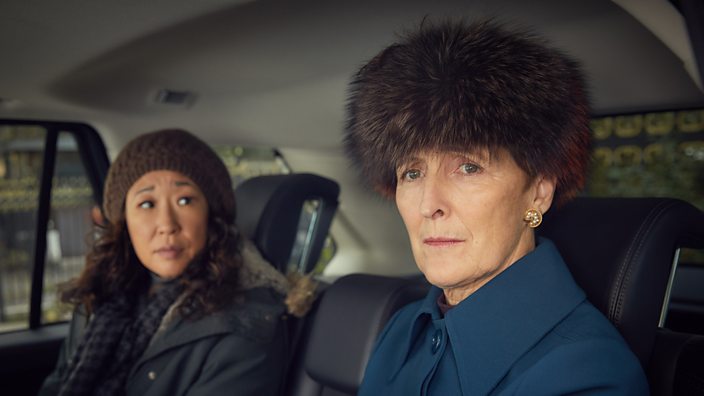 Also on the small screen, you may have seen Shaw as the medium Marnie Stonebrook in True Blood, and as Irma Prunesquallor in Gormenghast.
And while on the topic of Killing Eve's supporting players, a quick mention too for...
He played Eve's pal and colleague Bill Pargrave (and, depending on how far into Killing Eve you've got, you might have some more thoughts and feelings on the character).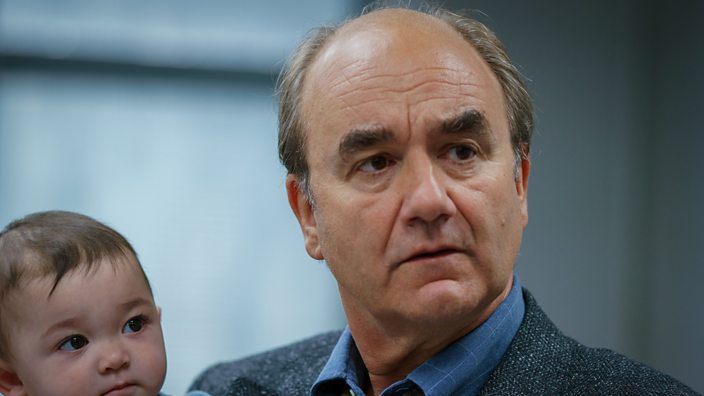 Haig's packed CV to date include stints on the TV shows Penny Dreadful, Strike Back, The Wright Way, The Thick of It, and The Thin Blue Line, as well as the movies Four Weddings And A Funeral and Florence Foster Jenkins.
Meanwhile, fans of BBC One's hit Bodyguard will know Gina as the Met's Counter Terrorism chief Anne Sampson.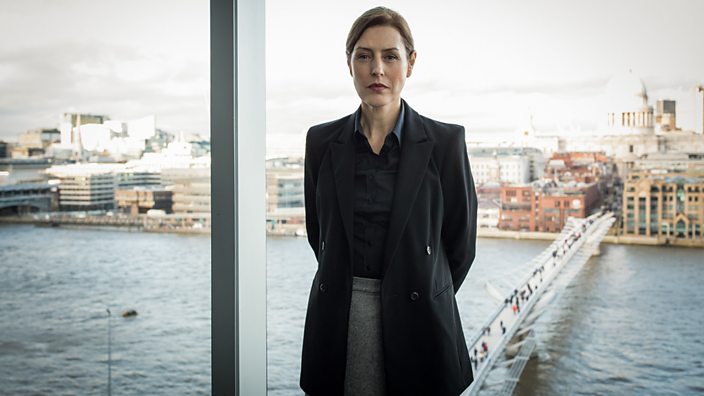 McKee is another actor who is rarely missing from our screens. For romcom fans, she'll forever be Bella in Notting Hill, stealing scenes (and hearts) from underneath the noses of lead stars Hugh Grant and Julia Roberts.
You might have also recently caught her appearing alongside Daniel Day-Lewis in Phantom Thread, or in the TV series Hebburn, The Borgias, and Line of Duty.
But seriously, Notting Hill. Gina, you killed us.
That's because by the time Regina won her Oscar for the movie If Beale Street Could Talk, she'd long been heralded as one of Hollywood's most reliable scene-stealers and character actors. Last September, she won her third Emmy award for the short-lived Netflix series Seven Seconds, having collected two previously for her roles in the TV anthology series American Crime.
Regular viewers of US TV will also know King from The Big Bang Theory, The Leftovers, The Strain, Southland, and 24. She's also been wonderful in movie parts in Boyz n The Hood, Friday, Miss Congeniality 2, and Jerry Maguire.
You mightn't know the name, but you'll definitely know the face.
In fact, so busy is Tobolowsky as a TV and movie character actor that USA Today listed him as the ninth most frequently seen actor in movies, with over 200 movie and TV credits to his name.
Right now, you might be watching him on TV or catch-up binges in Silicon Valley, The Goldbergs, One Day At A Time, or Californication. And in movies, he's appeared in Thelma & Louise and Freaky Friday, but if you're a fan of Groundhog Day, he'll be burned into your memory as the irritating Ned Ryerson, who finally gets a punch from Bill Murray.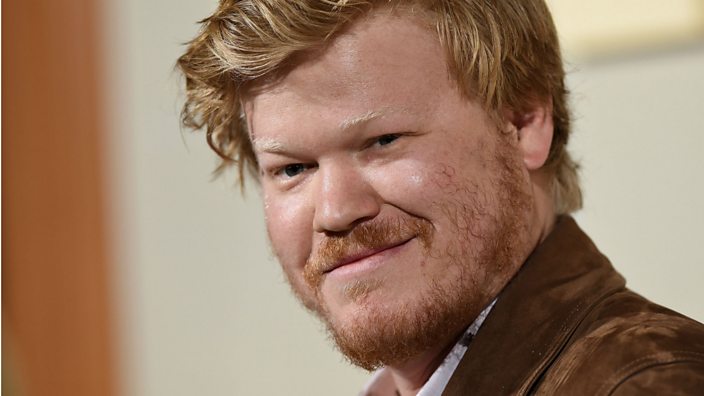 Fans of the cult-hit US drama Friday Night Lights will know Plemons from his breakthrough role as all-round good guy Landry Clarke, which he played from 2006 to 2011. 
Soon after that show ended, Plemons switched gears to play the ruthless Todd Alquist in the final season of Breaking Bad, and then starred in the second season of Fargo, alongside his real-life wife, Kirsten Dunst.
More recently, Black Mirror fans will have seen him play the creepy Captain Robert Daly in USS Callister, a role that earned him an Emmy nomination last year (he lost to Darren Criss for American Crime Story: The Assassination of Gianni Versace).
On top of all that, Plemons has also starred in the movies Vice, The Post, Bridge of Spies, Game Night, and Hostiles. Phew! Take a day off, man!
Last, but certainly not least, there's Laura Dern. She's true Hollywood royalty (the daughter of actors Diane Ladd and Bruce Dern), and has been acting for over 40 years.
In terms of movies, she was the star of Jurassic Park, she played Vice Admiral Amilyn Holdo in Star Wars: The Last Jedi, and she was Reese Witherspoon's mum in Wild.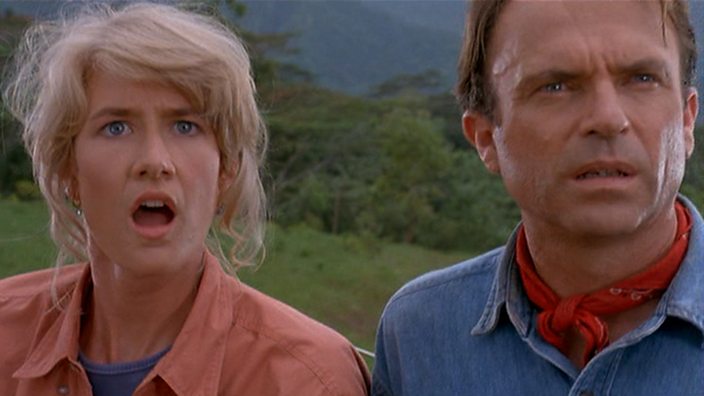 But it's on TV that Dern has really come into her own. She won an Emmy for her role in Big Little Lies, again opposite Witherspoon and also Nicole Kidman. She has also appeared in Unbreakable Kimmy Schmidt, Twin Peaks: The Return, Enlightened, and The Tale. For good measure, she was part of TV history by playing the woman to whom Ellen Degeneres came out as a lesbian in the groundbreaking coming-out episode of US sitcom Ellen in 1997. 
And the good news is, we'll see Dern return to TV for the second series of Big Little Lies (now with added Meryl Streep!).
Watch out for those scenes, Reese - they're about to get stolen from you again.
This article was originally published on 21 September 2018.