N/A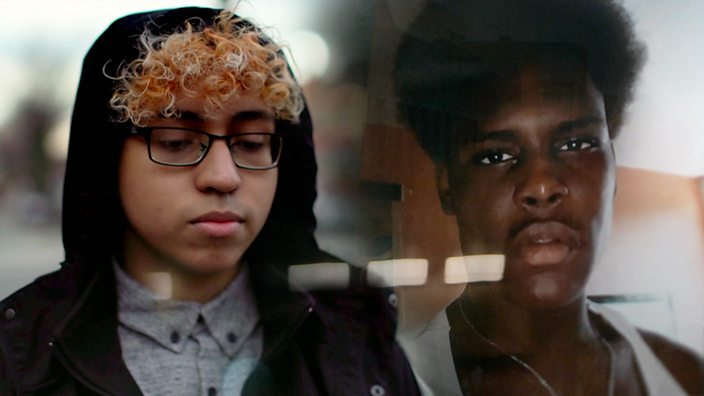 Abel Cedeno (left) fatally stabbed Matthew McCree (right)
Bronx school stabbing: 'How did the killer become the victim?'
People at the centre of a fatal school stabbing in New York in 2017 give their different sides of the story as part of a new BBC Three documentary series.
"Honestly, it was devastating. Up to this day, I'm still trying to put it together: How did the killer become the victim? Is it because of my son's skin colour?"
The mum of a teenager who was stabbed in the heart and killed by a classmate in September 2017 has spoken about his death as part of a new season of the BBC Three documentary series Love and Hate Crime.
Matthew McCree, 15, was killed in his school classroom in New York by Abel Cedeno, with the killer claiming the stabbing happened as a result of years of homophobic bullying.
Another teenager, Ariane LaBoy, was seriously injured during the fight.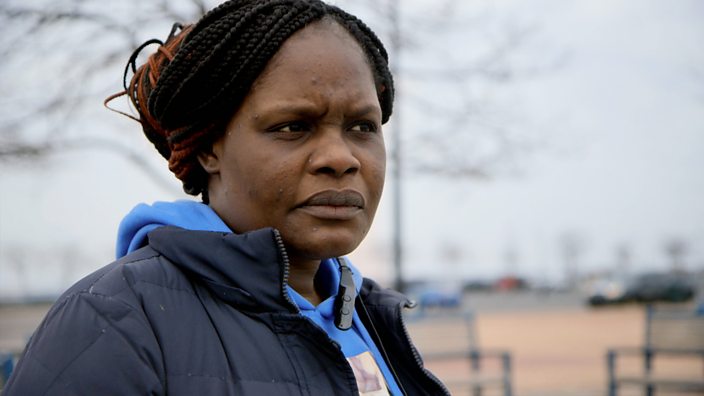 "There are times when I just feel like I'm losing my mind," says Louna Dennis, Matthew's mum. "Like I just want to scream."
Cedeno, now 20, says he told his school in the Bronx about the anti-gay abuse he'd been subjected to, but when nothing was done - he brought a knife to school for protection.
"I told a couple of school faculty members but eventually I just stopped because they wouldn't do anything," he says. "They're not helping me.
"And even sometimes when I did and they told the other kids to stop, it just made it worse."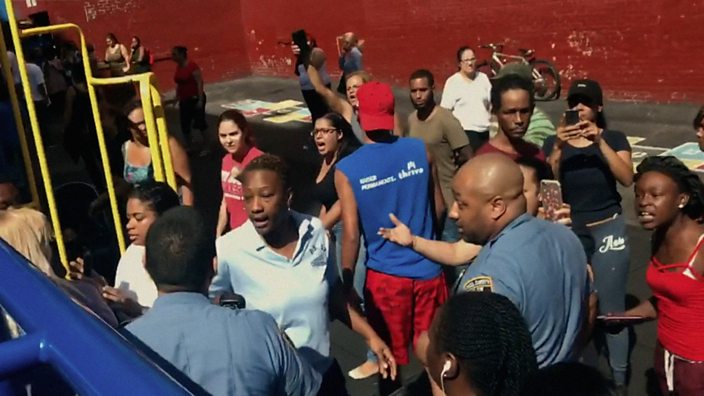 Cedeno claims gang activity in the school was rife and he regularly faced homophobic abuse.
"Some of the threats were vicious," he says. "They would say, 'I'm gonna wait for you outside. I'm gonna make you bleed'."
He spoke to BBC Three programme-makers while on bail. In July 2019 he was found guilty of all the charges against him - manslaughter, assault and criminal possession of a weapon.
"They would hit me in the shoulder and in the stomach. It was almost a prison really. It was scary. There were dark times where I thought about committing suicide. There were two or three times where I tried to overdose on medication."
Cedeno says he bought a knife online for $20 (£16). "It was normal to go to school with a knife. A lot of the other kids went to school with a knife."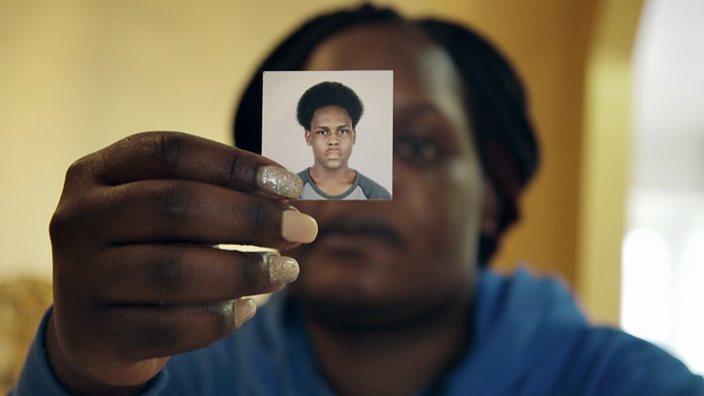 But Matthew's mum strongly denies her son was involved in any bullying. "I just want to make it clear that my son Matthew McCree wasn't a bully," she said at a news conference after the killing. "My son was loved by so many people. Matthew would rather beat a bully down before he became a bully."
"This mother lost the love of her life," says lawyer Sandy Rubenstein, who is representing Matthew's mum in a $25m (£19.5m)-lawsuit against the city for failing to protect her son. "She will never fully recover."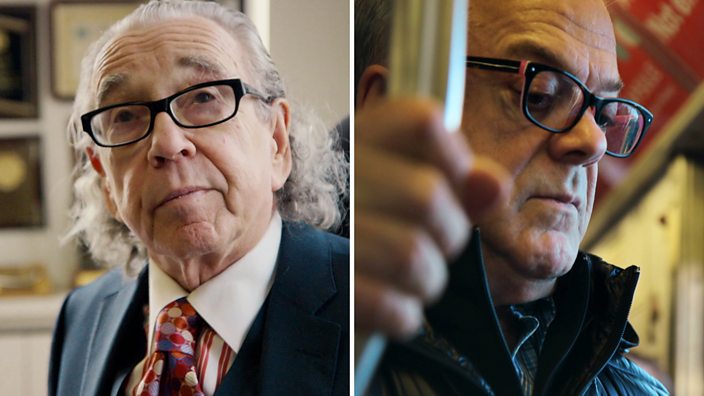 A lawyer representing Cedeno, though, says the teen's treatment, especially when he was brought out of a police station in handcuffs, was steeped in homophobia.
"I'm watching this newscast where he is paraded down the steps and of course I identified with him," says gay rights lawyer Christopher Lynn.
Mr Lynn wasn't Cedeno's lawyer - but says he was moved to represent him after seeing him on TV.
"That's me. The scene where he is brought outside just says everything to gay people.
"A mob scene with pitchforks and torches. That's what it was. A real kid who the entire city hates. They're gonna burn him at the stake like Joan of Arc. Gleefully."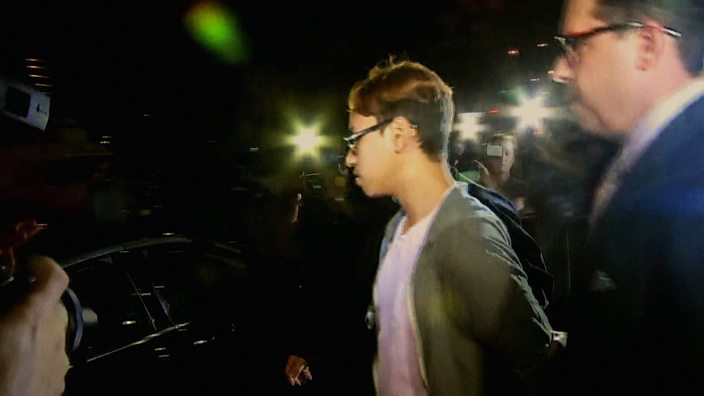 Christopher Lynn claims the moment had a very clear homophobic message: "The gay kid is a hysterical queen who whipped out a knife and went psycho. And he's like that, and all gay people are like that. They're all psycho queens who can't wait to kill you."
Ultimately, the judge in the trial did not dispute that Cedeno had faced homophobic abuse – but he was still given a 14-year prison sentence in September this year.
"I believe you paid an emotional price for the repeated acts of being bullied, which undermined your self-image and psychological well-being," said Judge Michael Gross at the sentencing, according to the New York Post.
But, he added: "Your history is not an excuse for what you did."
"I'm sorry for the pain and suffering I caused on the family," Cedeno told the court before he was sentenced. "I've been sorry about everything, for the damage I caused for hurting two families."
In the end, Matthew's mum wants to remember him in a positive way.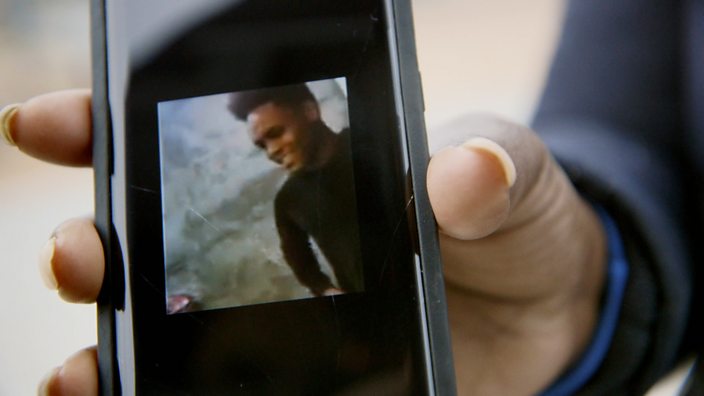 "He always had a smile," she says. "Anywhere he went he made the best out of it. And he always had that smile.
"The biggest thing that I'm really dealing with is the fact that I wasn't there for him. He died and I wasn't there. I didn't get to see him. I didn't get to tell him I love him. He was such a happy kid."