N/A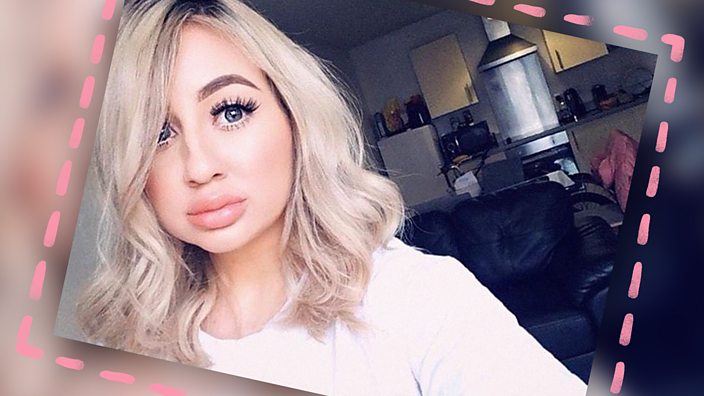 BBC Three
Cosmetic surgery: Why I want it, and what a therapist told me
Laura wanted a fat-reducing cosmetic procedure after enduring taunts about her weight at college. She tells her story, and a therapist offers advice
"There's always been something in the back of my head like, 'You don't look great, you don't have the perfect body."
Laura Baylis is 25 and has been thinking about having a cosmetic procedure called liposculpture.
She appears on new BBC Three series Plastic Surgery Undressed, to watch the operation being performed on someone via a live-stream, and to meet people who've already had it done.
Liposculpture is when fat is removed from specific areas of the body to reshape it. After the procedure, it's advised to keep up a good exercise regime to maintain the results. 
Research by Comres, commissioned by BBC Three as part of the show, saw just over 1,200 UK adults polled on their attitudes to cosmetic surgery. It suggested that one in five people in the UK aged 18-30 has had a cosmetic procedure* – and half of people know someone who has.
Of those who have had work done, 58% did not speak to a body image counsellor or therapist beforehand.
Laura told us her story of how she came to be considering having a cosmetic procedure – and then we asked a psychotherapist to give her verdict on Laura's situation.
*The research included non-surgical procedures like lip fillers, Botox, chemical peels, permanent makeup and microblading in its definition of cosmetic procedures.
Laura's story: 'I thought surgery was a quick fix'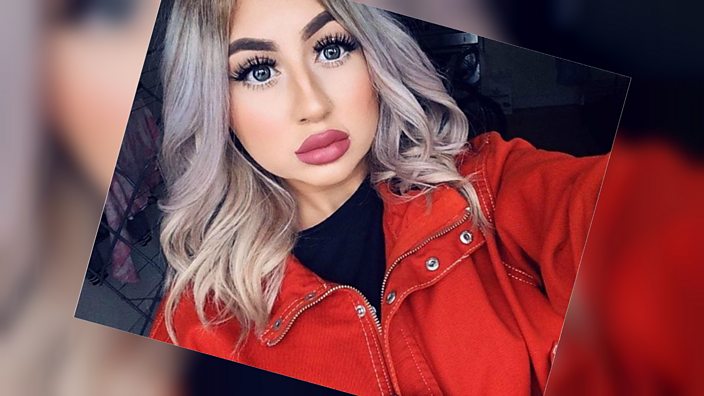 Back in high school, I was really skinny. I don't know why, I did get fed! People used to make comments about it. Then I went to college and started putting on a bit more weight because I did dance, so my muscles got bigger. People started saying I'd put on weight – they were meant to be my friends, but they were calling me fat.
I don't know if it was jealousy or not, but words stick, and I started to think, 'I'm this horrible person'. Not a day goes by that I don't squeeze my stomach and look at the size when I get changed in the mirror. Sometimes I don't realise I'm doing it – I'm my own worst enemy.
I didn't get much sympathy from family when I talked about being bullied. It wasn't convenient for me to move schools, so I just had to ride it out.
I felt really lost as a teenager – I'd try to speak to my friends but they're the ones who were being the bullies. It was a really hard time. Throughout growing up and being an adult, I always had that weight on me because I kept everything inside, I wasn't able to speak to anyone.
When you see all these people from reality TV on social media too, that has an effect. I'd look at them and think, "I want a body like that." A few years ago, that's when I started thinking of getting surgery.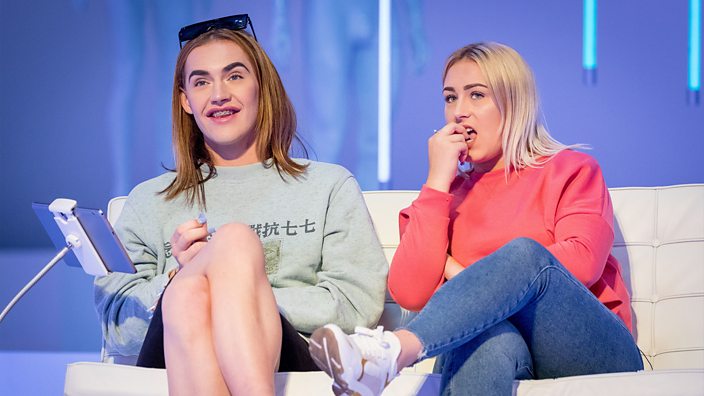 When I went on the show, I was adamant I wanted liposculpture. Going to the gym is easier said than done – there's the anxiety of actually walking through the door. I thought the procedure was the cheat's way to getting the perfect body. I thought it was a quick fix to becoming happy with myself.
I asked the surgeon if it would give me the body I wanted without the effort, and he said, "No, you have to go to the gym before you even get this procedure, and once you've had it you need to maintain it by going to the gym.'' I was so disappointed!
I have had one procedure done already – fillers in my lips. But I've never seen a counsellor or a specialist about the possibility of liposculpture.
If I'm honest, I think the reason I haven't is because I don't think their answer would be what I wanted to hear. They might have told me I didn't need it as I don't have a health condition or excess fat.
I feel like, if I did get this done, it would progress to wanting something else, and I'd be stuck in a continuous cycle. 
Social media has an impact as well. It's like a competition – who can get the most likes and followers, who's got the curviest bum, who's the gym freak.
It made me feel like an absolute potato, and I wouldn't do full length pictures. It's only recently I've started to upload pictures where you can see my whole body, because my confidence is starting to grow.
After going on the show, I can say that I don't think the surgery is for me. I want to try going to the gym and eating healthily – there are so many options I can try before turning to surgery, and I hadn't thought about the possibility of it going wrong.
A lady who had it done spoke to us over Skype, and showed us the damage the procedure had caused to her leg. This is almost a year after it happened, and she's still suffering. That was the turning point for me, I just thought, "That could happen to me".
Going on the show really helped me – speaking about the effect the bullying had and why I wanted the surgery felt like a weight had been lifted. Opening up to my friends and family has really helped as well.
I'd never say never to counselling in the future, but right now, I've started to feel much happier in my body. I'm slowly starting to listen to my friends and not be so stubborn, so if someone compliments me, I'm not thinking, "They're lying or doing it to take the mick". I'm owning it and saying, "You know what, I look good today," and not questioning it. 
On the show, I was looking at the other participants thinking, "You don't need surgery", and they were probably looking at me thinking the same. But it's all about what's happening in your head. If you're not happy, you'd do anything to change that.
I hope if people watch the show and they're going through the same thing, they can relate to my situation and hopefully feel better."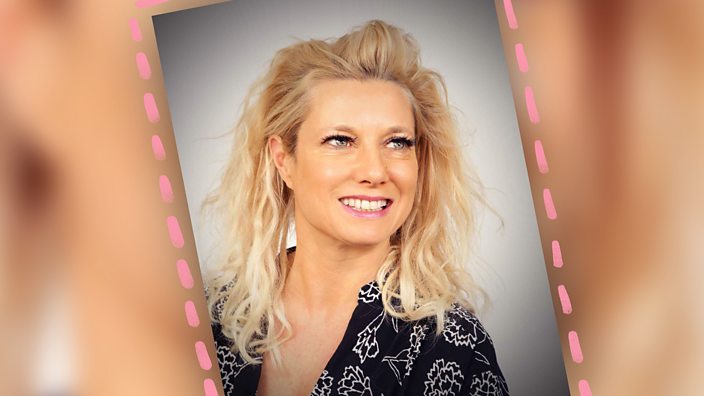 Rebecca Sparkes is a psychotherapist specialising in eating disorders and addiction who has worked with several clients with body image issues. Here's her advice for Laura, and anyone who might be in a similar situation. 
Although I work quite extensively with eating disorders and people with body dysmorphia, I'm not in any way anti- anything that changes the way people look, including plastic surgery. But Laura's story raised some red flags for me as a psychotherapist. I think she might have some self esteem issues due to the bullying at school, being called fat, and identifying with the bullies – she said at one point she started to believe them. 
Laura is a very self-aware young lady, and I was really encouraged by that – but my concern would be that the bullying left her with some self-doubt and body issues. She's seeking to change that through plastic surgery. 
I think she could be in danger of having an expensive or possibly risky procedure, and my fear would be that nothing would change for her. What often happens if people get a procedure is they then fixate on another part of their body – the problem of underlying low self-worth hasn't gone, it just gets displaced somewhere else.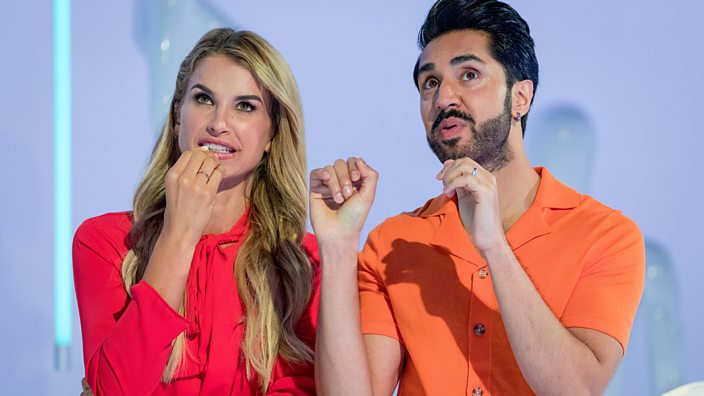 It seemed to me like Laura didn't have much help through the tough times when she was younger. Childhood trauma, like bullying and name-calling, and not having a supportive adult, can all be a precursor to mental health issues. I would encourage her to have a proper evaluation with a professional before going down the surgery route, if she decided to pursue that in the future. 
I think it's useful for anyone considering plastic surgery, especially if they've had a history of feeling they don't look the right way, to have some form of therapy so they can separate what they want to change on the outside from how they feel inside. No therapist will tell you not to have surgery, but might advise you what to be aware of. Examining your issues frees you up to make an informed and conscious choice. 
In my private practice, I see many 20-30 year old clients for whom social media causes anxiety. I don't think [social media] is a bad thing we should stop, but I would advise being aware of how you use it and how it impacts you personally. If you're more vulnerable to comparing yourself to others, ask yourself if you should limit the time you spend on it. 
It sounds like Laura now has friends who champion her and support her, and I'm glad to see that. Supportive friends and family are good for mental health, and if someone feels they don't have that network, talking to a professional could really help.
If you are considering cosmetic surgery, make sure you research thoroughly first. More information can be found here.