N/A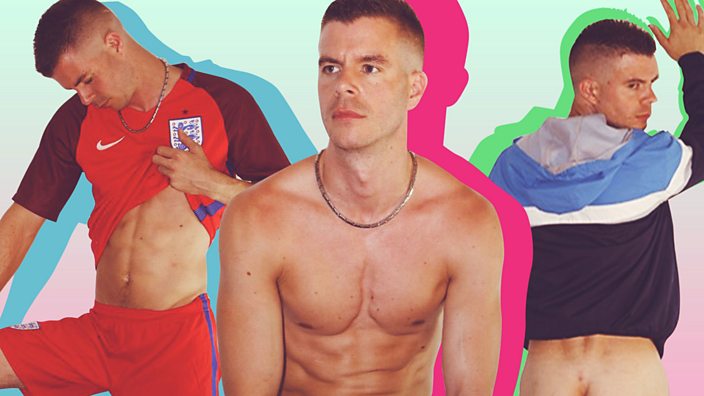 George Mason aka Hung Young Brit
In defence of 'chav porn'
"Let me tell you about the word 'chav'," George Mason says to me. "It stands for 'council housed and violent' and actually comes from where I grew up."
That acronym is actually a backcronym – an explanation invented after the word "chav" came into popular parlance. It seems to have come from a 2010 book called Stab Proof Scarecrows, but "chav" is actually derived from a Romany word for child.
George, now in his thirties, grew up in Chatham, Kent. He is now a producer and actor of gay porn, who goes by the pseudonym 'Hung Young Brit'. He describes porn as his "calling", and has carved a niche for himself in what he calls "the dying genre of chav porn".
"Chav porn is certainly big. People that are into it are obsessed with it," George tells me. When I search the word "chav" on an adult content site, a pitiful 904 videos are offered up for my viewing pleasure, whereas the word "leather" brings up over 27,000.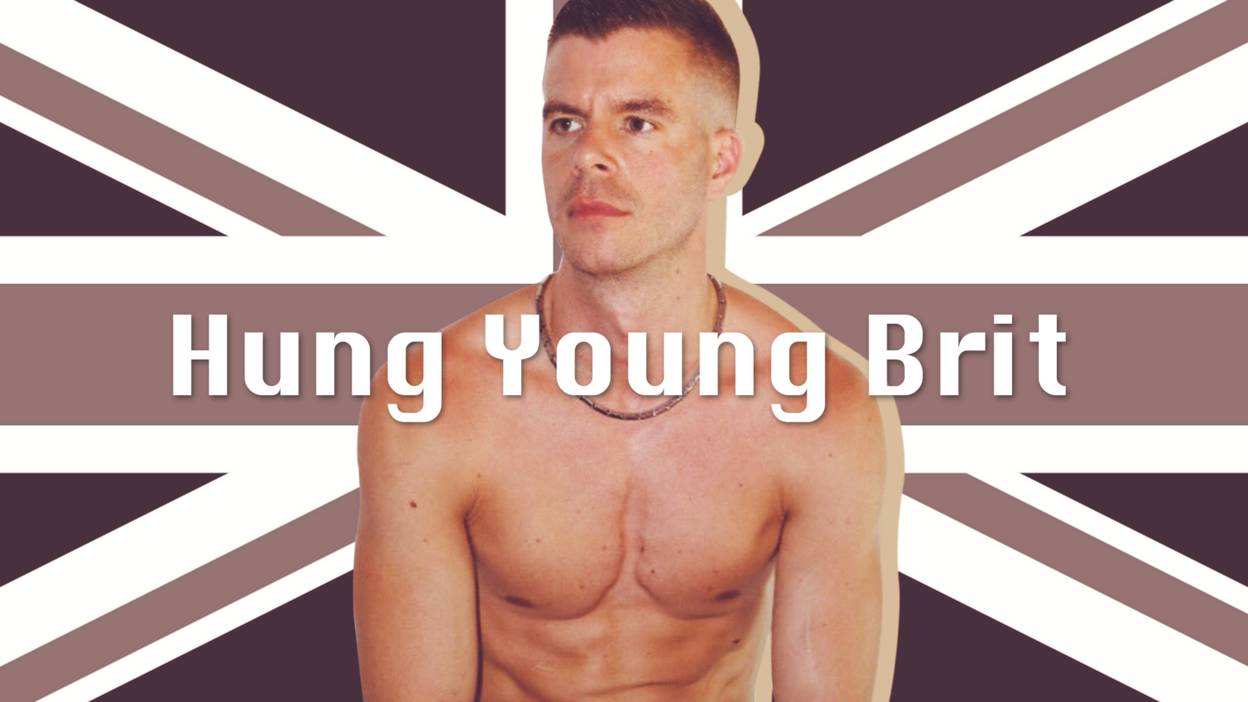 George Mason aka Hung Young Brit
When I think of other gay guys fetishising me, I feel empowered by that.

George Mason
George believes that the emergence of 'metrosexuality' has spawned a resistance to being branded a 'chav'. He says that people simply "don't want to be associated" with the label any more.
The very idea of chav porn is offensive to a lot of people, with its connotations of objectifying working class men, and looking down on them to boot. Does George ever feel like he's fuelling class stereotypes for the enjoyment of a middle class audience?
"I'm a chav," he says. "And I'm proud to be who I am. When I think of other gay guys fetishising me, I feel empowered by that. People are fantasising about me because of who I am."
George tells me he goes to "fetish nights" – not in skintight leather, but rocking the "chav" look.
"I go dressed in sports kits, trackies, trainers or hoodies," he says.
Discovering that this was a fetish at all, when he started noticing the popularity of the content he was uploading to the Internet, is what made George realise his own "chavvy background" could propel him to pornographic success.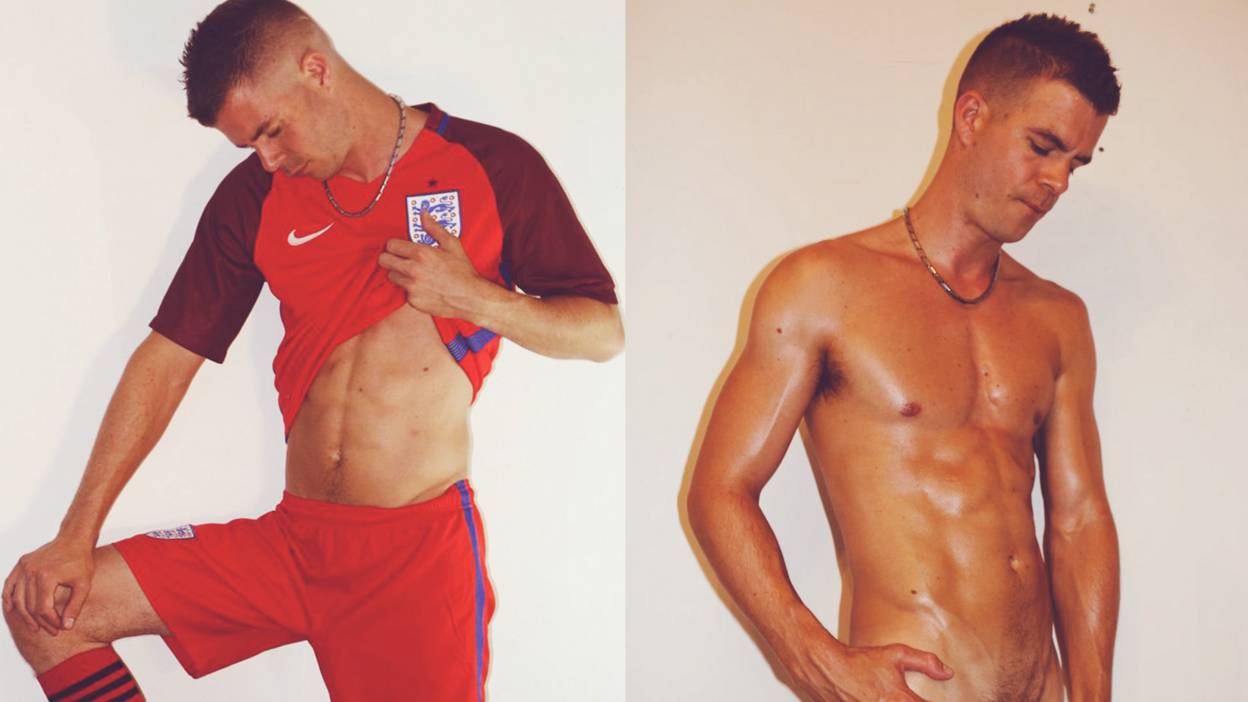 George Mason aka Hung Young Brit
"I realised that it was something that was sell-able, that, for some reason, a lot of gay guys fetishise it."
George himself remembers the "stunning boy walking around" dressed in "chavvy clothes" where he grew up. The look he recreates in his porn now is the look of the men he was first attracted to. "They could be your next-door neighbours," he says of the guys in his films.
George describes his background as "really rough". Born to a "gypsy traveller" father, he ran away from home aged 16 and lived on the streets of London.
"I left because I was gay," George says.
He found it difficult to accept his sexuality. That, combined with his father's violent reaction to the news, led him to leave and "never really go back".
He uploaded his first self-shot X-rated videos to the Internet at 16 while living on the streets.
"Obviously, that wasn't right," he says now, referring to being underage at the time.
George got into porn through a combination of his interest in photography and the fact that he has always been "quite a sexual person".
"I'm not a landscapes type of person," he says. "Boys are the view I've always wanted to photograph."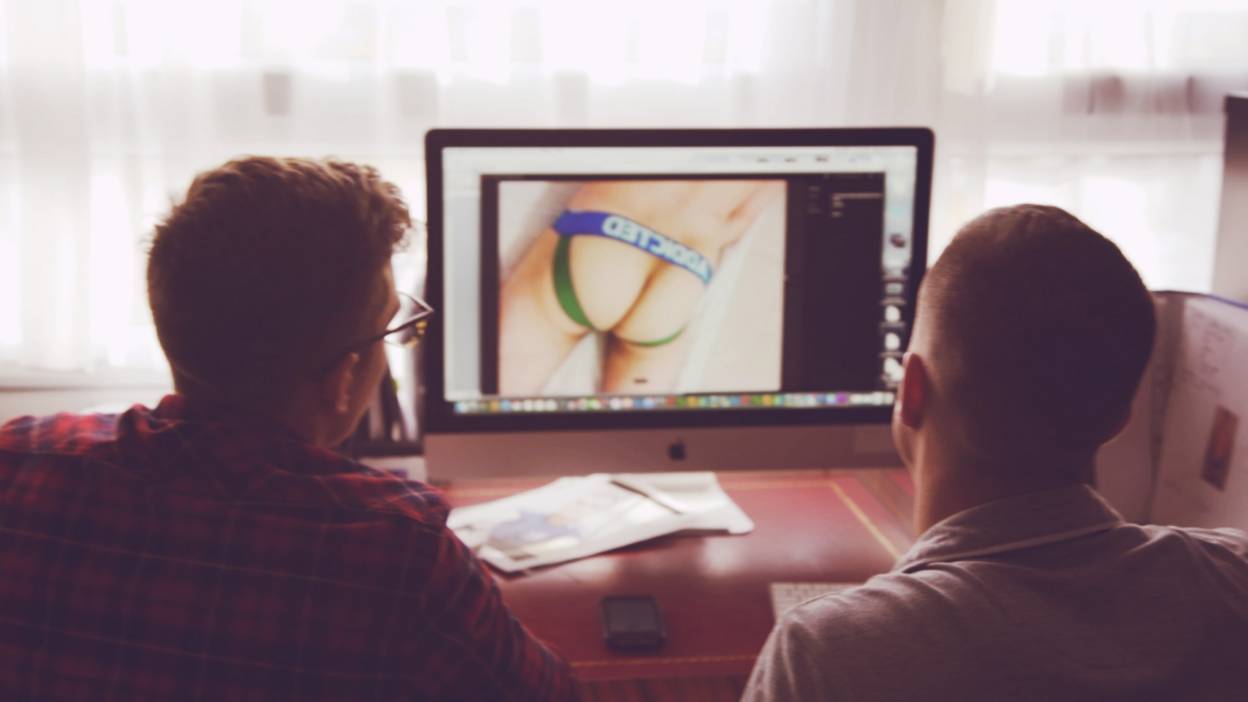 BBC Three - Queer Britain
George has worked as a landlord, at telecoms companies, and has even had his own column, 'George's Secret Sex Diaries', in "a pretty big" gay magazine.
But after making "a serious amount of money" on some of the user-generated videos he had filmed and uploaded to one of the bigger porn sites, he became more serious about porn.
George defines a chav as "anyone dressed in the right clothing who sounds a bit cockney".
He often shoots his videos in outdoor locations to give them a bit of a "rough and ready" feel, and tells me that it's quite common for him to have to "chav" his actors up.
"Sometimes you get away with someone not actually being a chav, and sometimes you don't," he says. "What happens quite a lot is someone will arrive really well dressed with their hair looking perfect."
George dresses his actors in clothes from sports shops which are "luckily quite cheap", and then tries to make their mannerisms "a bit more bloke-ish".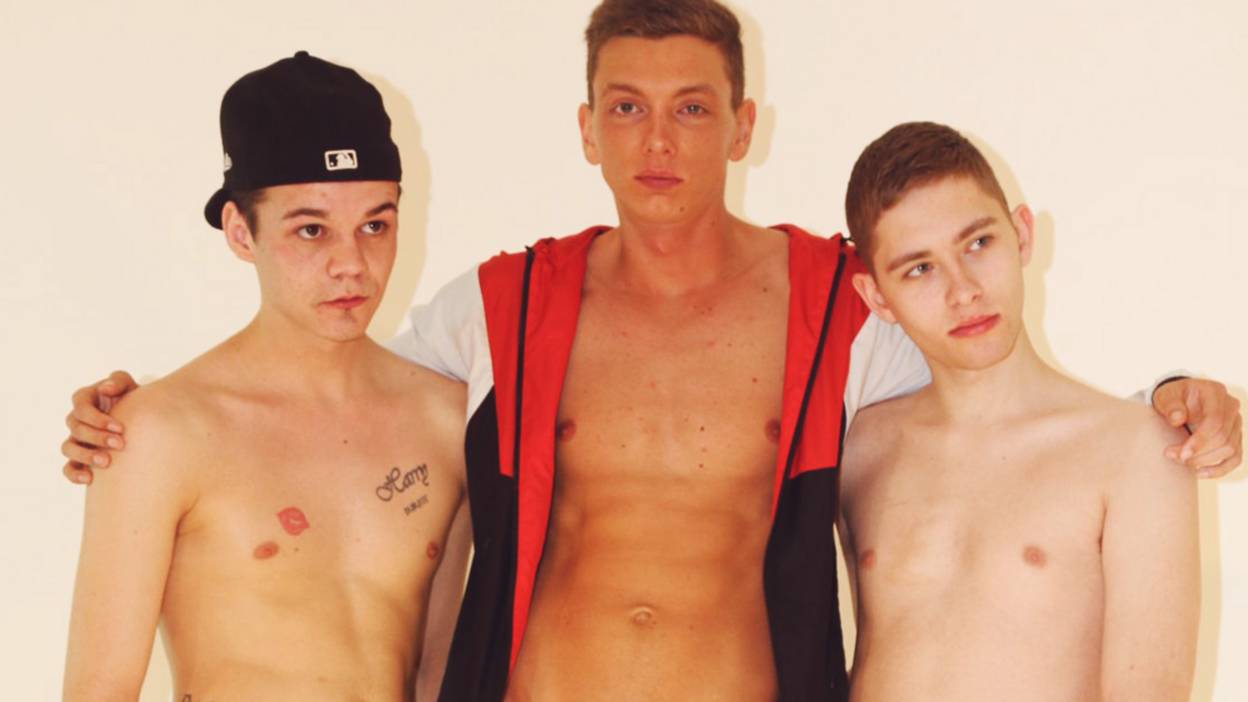 George Mason aka Hung Young Brit
"A lot of people live in rural areas or places where they don't have a gay scene," he says. "The hot guys they see out on their local high street are dressed like this, and that's where the fetishising comes from."
Plus, he says, "When I go into gay venues now, people are so dressed up in all their designer clothes. I think because the 'chav' look is not available on tap on the gay scene, people are more drawn to it."
It's not unusual for men on gay dating apps to state that they're only interested in 'masculine men' or that 'camp will be ignored'.
Maybe the allure of chav porn is that it stars the sort of macho, hyper-masculine guys many gay men fantasise about.
"I think, yeah," George agrees. "It's a sense of that 'straight acting' thing."
George thinks "people don't dress chavvy anymore - straight or gay" and tells me the major porn producers don't even cater for the fetish.
"I just feel like if I don't make chav porn, we'll lose it altogether," he says. "And for people like me who find it a real turn on, that would be a damned shame."
George Mason appears in episode 5 of BBC Three's series Queer Britain. Watch it here.