N/A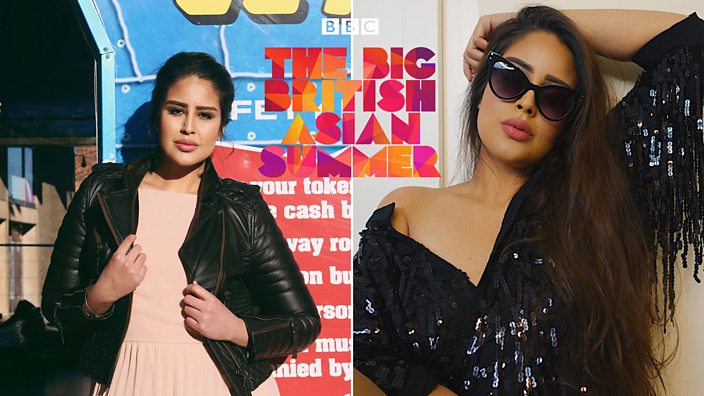 BBC
Britain's first Asian plus-size model, and other body positive stars
This could be the year the fashion world finally embraces curves
We all know Gigi Hadid and Kendall Jenner. And many of us grew up seeing Kate Moss and Gisele in the spotlight.
But this year, things are changing. Instead of looking up to traditional supermodels, people are starting to embrace plus-size women: models, bloggers and performers.
After years of being ignored, sidelined and then merely accepted by the fashion and entertainment industries, larger women are finally getting a place in the mainstream.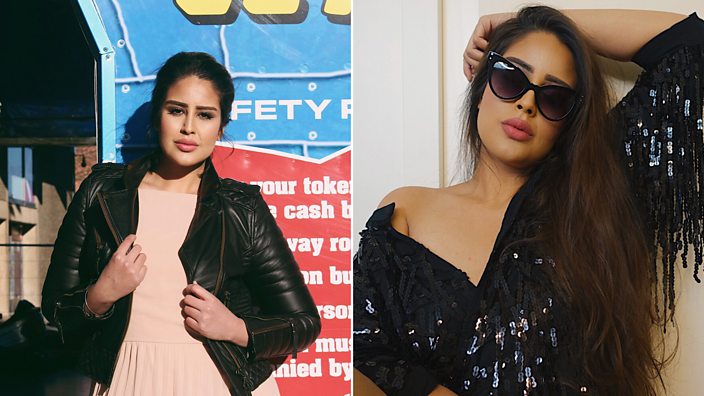 One such person is Bishamber Das, who calls herself Britain's first Asian plus-size model.
She got into modelling after coming second-runner-up in Miss India Europe, a continent-wide beauty pageant for women of Indian descent.
"It was very difficult in the pageant," she tells BBC Three. "The other contestants were very shocked when I was second runner-up, because of course they were all very slim and tall, and I was the only size 18 girl there.
"Going into the pageant I was really scared, and worried that I would make an idiot of myself. But then I just thought, 'I shouldn't compare myself to the other girls - being bigger is what's unique about me, and I'm going to work it and use it to my benefit'. And that's what made people notice me."
Now, as well as working as a magistrate, Bishamber runs a plus-size beauty pageant in India called Ms Plus Size North India, which is now in its second year, and she has more than 70,000 followers on Instagram.
"Things are definitely changing for the better now," she says. "So many other women message me saying they used to even be worried about tucking their T-shirts into their trousers because their stomachs would be bulging, but they don't care now because they see me doing it."
And while things still aren't perfect - even now women occasionally find themselves charged more for buying bigger clothes - it definitely seems like things are changing - and that 2018 might officially be the year of body positivity. Here are some others paving the way:
Earlier this year, Netta, a self-proclaimed "fat" woman, won the Eurovision song content for Israel with her song Toy.
"Look at me, I'm a beautiful creature," her song began. "I don't care about your modern-time preachers. I'm not your toy."
Her girl power anthem was trending on Twitter after her win, and while some questioned the Japanese theme of Netta's routine, others have hailed her as a body-positive icon.
"I didn't want to be an inspiration, but I guess it needed to happen," Netta said last month. "I realised when I won, this is bigger than me and I have to serve the cause.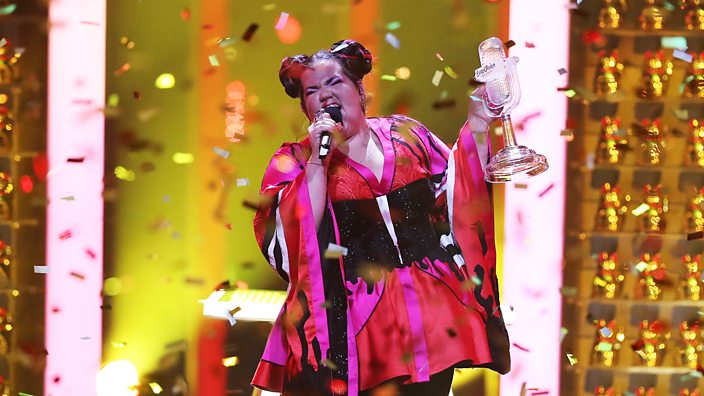 "I know when I was a kid I saw only one colour of beauty, I saw only one kind in all the billboards and all magazines and the video clips. One kind and it was so frustrating."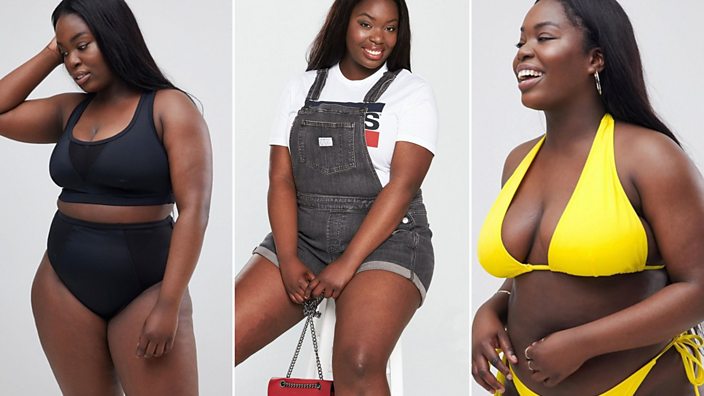 When Vivian got a modelling contract, the 20-year-old student knew her life had changed. But it wasn't until earlier this year that it became clear exactly how much, when her new ad campaign for a major online retailer went viral.
Photos of her in a bikini were shared across the internet, with people saying how happy they were to see a size-18 woman of colour in a swimsuit ad.
"Social media has had such an impact in moving fashion away from the 'super-skinny' mindset," Vivian told BBC Three. "When people see something they like and celebrate it, then brands can't help but listen to that."
The response to her photos has been "overwhelming and hard to process", and she is pleased to see how people's attitudes are changing.
"Modelling was never something I thought was even an option for me," she said. "I never saw models who looked like me, so I had no one to look up to."
But now she is inspiring a whole new generation. 
Bethany, in her late twenties, is part of a group taking the fight for curvy girl representation to the streets.
She's teamed up with a plus-size clothing range to create a parody ad of Protein World's controversial 2015 campaign, which asked people if they were "beach body ready".
The original ads, which featured a super-slim model called Renee Somerfield, sparked outrage – with some critics describing them as "sexist", and even defacing those that had been put up in Tube stations. The Advertising Standards Agency ruled that the campaign wasn't offensive, but it was pulled over concerns that its health claims didn't have EU authorisation.
In the spoof version, Bethany and two other plus-size models pose next to the slogan, "We're beach body ready".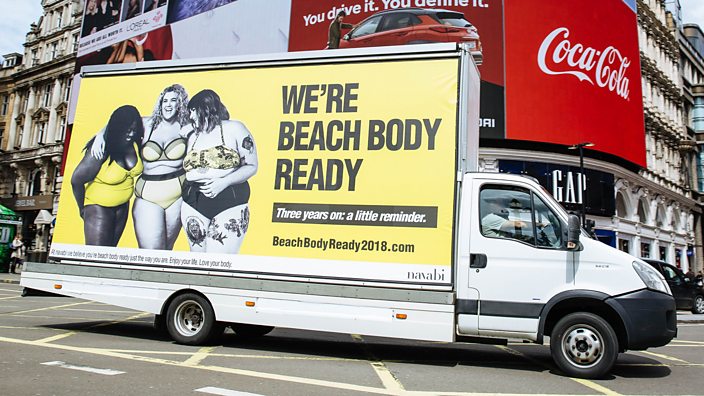 Bethany told BBC Three that she was thrilled with the response the campaign has had.
"When you do something like this it's quite hard to tell how it's going to be received," she said. "But it's been really nice to have such a positive response."
She has been working to spread a representative message about what it means to be plus-size, and she thinks things are definitely improving: "I think people are more ready to hear positive stuff, so I do think things are changing for the better."
Stephanie Yeboah, is a model and blogger who has run the plus-size fashion site NerdAboutTown since 2013.
As well as promoting larger-sized fashion ranges, Steph has blogged extensively about what it means to be "black and fat".
"I've always had a huge passion for beauty and fashion - but growing up in the late 90s and the early 2000s, there was nothing I could wear that made me look similar to everyone else," she told BBC Three. "In terms of plus-size fashion, the clothing that was available to us was all very loose empire lines and smock dresses."
She added: "I love crop tops, I love mesh - I love all the things that other people like to wear, and I feel like we should have access to that as well."
Steph believes the plus-size landscape is now much better than it used to be but says there's still a lot of work to be done.
"It has changed because we now see models like Iskra Lawrence and Ashley Graham in the fashion and modelling scene," she said. "Equally, that is the problem as well - because we are mainly seeing people like Ashley Graham and Iskra Lawrence. While these models do fall outside of the traditional model sizing standards, they are still caucasian, very pretty models that have hourglass shapes."
She added: "We can't have this thing where we're just putting out 'socially acceptable fat' - and sometimes the only people we see are already socially acceptable. We need people from across the spectrum - including women who are fat but are not traditionally hourglass-shaped."
Danielle started blogging about plus size fashion in 2013 - and since then has gained more than 97,000 Instagram followers, as well as major sponsorship deals.
She told BBC Three: "I think there has been a great deal of progression that means that now, as plus-size women, we're not so much of an after-thought, but we're thought about more - it's more widely acceptable to be plus-size. But I still think we have a long way to go in that we need to have more representation, especially in more mainstream high fashion.
"Thankfully the parameters of the typical beauty standard are now moving. We need to see a lot more diversity - we need to see visibly disabled women in the media, we need to see more women of colour in beauty and fashion blogging.
"But I think it is getting better in terms of the general public accepting us, and the fact that a great deal of women around the world aren't a size 10, and are starting to realise that we deserve to wear beautiful clothes too."
This article was originally published on 15 May 2018.