N/A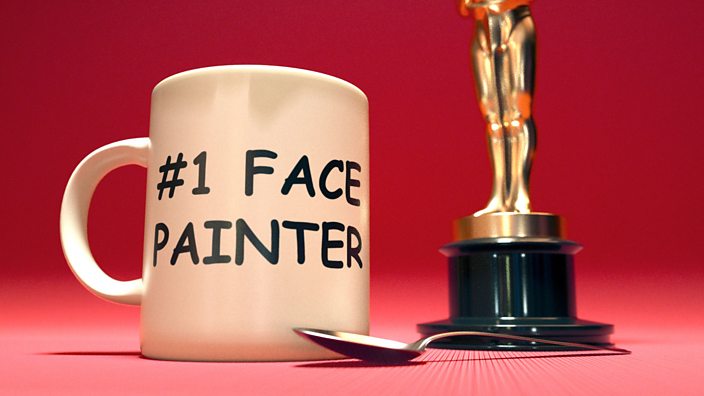 BBC Three
How does winning an Oscar change your life when you're a 'normal' person?
And, more importantly, where do these winners keep their golden statue?
The career-making romantic comedy, co-produced by the now-disgraced Harvey Weinstein, took the actor's career to the next level. "I don't think it ever went back to normal," she told Variety in a recent interview to mark 20 years since she won the Oscar. 
Gwyneth reflected on her new-found level of fame, saying: "I think you cross into some hemisphere of being recognised... that was like, 'OK, you're categorically not this anymore. You're in this realm!'"
And research suggests that this change in status is mirrored in the earning stakes, with male actors enjoying a salary bump of up to 81% after nabbing an Oscar, according to Forbes. Female actors aren't so lucky, however, seeing almost no "statistically significant" gain after a win.
But what about those people who win Oscars and still lead pretty much 'normal' lives, away from the glitz and glamour of Tinseltown? 
Mark Coulier, a makeup and prosthetic artist, has won two Academy Awards; the first for The Iron Lady, starring Meryl Streep, in 2012, and a second for Wes Anderson's The Grand Budapest Hotel in 2015. Yet he still leads an ordinary life at home in the village of Litlington, Cambridgeshire.
Mark, who has also worked on the Harry Potter films, X-Men and The Mummy Returns, says his wins definitely aided his career, even if they didn't change his life overnight.
"Professionally, winning an Oscar helps you to be considered for work that you might not have been before," he says. "I've definitely found that, especially having won two. People know it's less likely that the first one was a fluke.
"My friends and family are very proud. Being the resident Oscar winner in the local village can be a talking point occasionally, which is fun. I still do the face painting at the village fête; the kids enjoy being painted by 'the man who has won the Oscars' and 'the man who did Voldemort'."
But Mark, who keeps his Oscars in a cabinet in his office, didn't let himself bask in the glory for long.
"It's a constant push to try and create work that is as good or better than the work that won those Oscars. I guess that's what keeps us ticking," he says.
In contrast, some say that winning an Academy Award won't necessarily be a boon for your career at all. 
"As someone once said, 'The only thing you can be sure about after you win an Academy Award is that your phone won't ring!'... and they were right," Oscar winner John Cox, from Queensland, Australia, tells BBC Three. "Our phone didn't ring for the next 12 months, it was a very quiet year!" 
John, a visual effects artist who won an award in 1996 in the Best Visual Effects category for his work on the film Babe, added: "There was a lot of local press for the following six or eight months, but no films to work on. I came crashing back to Earth quite quickly."
But he remembers the ceremony itself, hosted that year by Whoopi Goldberg, as a blur of excitement. "After hearing Will Smith read out my name I honestly can't remember walking up to the stage," he says.
The visual effects artist, who now keeps his Oscar in a room at his studio, actually had to get his statue replaced after the famous gold sheen wore off.
"After the first three weeks all of the gold plating had been rubbed off because of the number of people holding the statue," he says. "So I sent it back to the Academy and they had it replaced for me… for a price!"
Joanna Natasegara, who produced the short documentary film The White Helmets (about rescue volunteers in Syria), which won in its category in 2017, says the award didn't necessarily change her life, but fame was never her goal. Rather, she just wanted to bring more attention to the volunteer group's work.
"It was a wonderful thing to happen and a huge honour, but, day-to-day, not much has changed," she says. "It goes without saying it was exhilarating, but of course we were wishing we didn't have to make the film in the first place."
Meanwhile, Yorkshire-based producer Serena Armitage - whose day job before her Oscar win was producing the reality cooking show Come Dine With Me - has spoken about how her Academy Award 'moment' didn't last long before she had to get back to work. 
"Leonardo [DiCaprio] was about a metre in front of me, which luckily I didn't notice until I'd finished speaking," Serena, who won an Oscar in 2016 for her short film Stutterer, told ITV News after her win. "After I'd delivered my speech I suddenly saw him looking up at me.
"It's been wonderful to get the time to come over [to Hollywood], but then it's back to reality immediately as I land, it's straight to work," she told Radio Times.
And even if an Oscar doesn't necessarily change your life, you're at least guaranteed a fun memento to show off to your family and friends. 
London-born special effects pro Dave Elsey, who won an Academy Award for 2010's The Wolfman, said: "I now keep my Oscar next to my best crockery. At Christmas, I have a little Santa outfit that I put on him to make him festive."
Whatever happens at the currently-hostless 91st Academy Awards this Sunday, we'll be keeping an eye out for the winners who aren't celebs, and who won't grab the headlines, but who deserve just as much praise for making such memorable movie magic.