N/A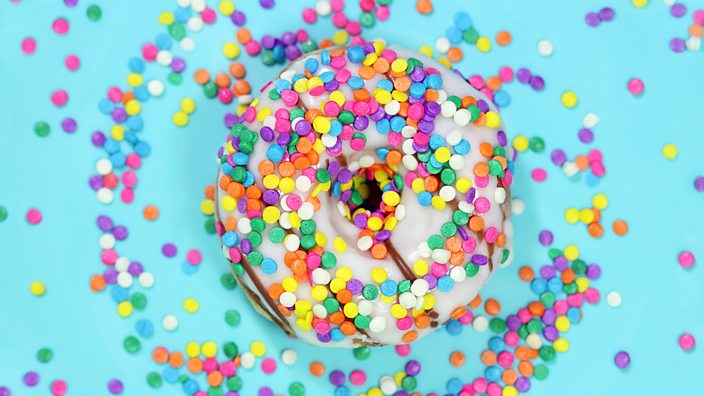 Getty Images
#Procrastibaking is the new way to avoid all that stuff you need to do
Who needs exam revision when you have brownies?
We all know that feeling when you have something you REALLY need to do - but what you actually want to do is stuff your face with cake.
Well, now there's a trend for doing just that: procrastibaking.
In case it's not totally clear, procrastibaking is the art of putting more important work aside in order to bake delicious treats.
Typically, it involves taking beautiful photos of your bakes to post online (because #cakesofinstagram) before devouring the entire thing.
In other words, it's where you procrastinate… by baking.
The term has been knocking about on social media for about a year, but with exam season coming around the corner it's really taking off this month. There are currently more than 26,000 different procrastibake posts on Instagram.
And we can see why it's so popular. You don't have to do the boring stuff you hate, while also getting to eat brownies.
I mean, why move house when you can move these cookies… into your mouth?
These students must be doing a masters in fine arts, because these cupcakes are a work of art.
Exam season is going to be drizzly… lemon drizzly, that is.
Can you eat laundry? No? Then we know what we'd rather do.
And of course, with royal wedding fever everywhere, why not make a cake worthy of serving up on the big day?
According to Julia Moskin of the New York Times, a lot of procrastibakers will make "long, slow recipes that break up the entire day", so that they can do little bits of work – like exam revision or proofreading their articles – while the bakes are proofing, chilling, and rising.
But if you're going to procrastibake - as opposed to traditionally bake - it needs to be spontaneous. 
"Any recipe that requires leaving the house to buy ingredients is not in the spirit of procrastibaking," she says. "The procrastibaker must believe that it is possible to be simultaneously working on a document, buttering pans, and separating eggs. A shopping trip to buy cocoa powder destroys the fantasy that the baking is not really an interruption of the work."
Hazel Sheehan, a school teacher in Limerick, Ireland, tells BBC Three that she got so into procrastibaking that she set up an entire blog dedicated to it.
"I bake about three to four times a week now," she says. "The school kids love it, but it's maybe not so great for my waistline."
She says she started baking to avoid doing housework.
"There was never anything nice to eat in my house, and baking was always better than doing household chores. Who actually likes ironing?" Hazel says. "I was more excited about baking than doing anything that actually needed doing.
"Plus, I love the creative blur procrastibaking creates. Yes, you've put off doing what you should be doing, but on the other hand, you've produced a baked good, so you didn't really waste any time, right? Or at least that's what I tell myself."
And six uni friends who bake together - Amy, Alice, Cathy, Heidi, Lydia, and Lucy - say it doesn't actually feel like they're just wasting time.
"It feels like an achievement, so it relieves some of our procrastinating guilt," they tell BBC Three. "Plus it's fun to experiment and take your mind away from studying stress. Oh, and the eating it part is good too!"
We agree - and in the spirit of procrastibaking - we're going to be ending this article here in order to go and make a chocolate tart. 
All in the name of professional research, of course.