N/A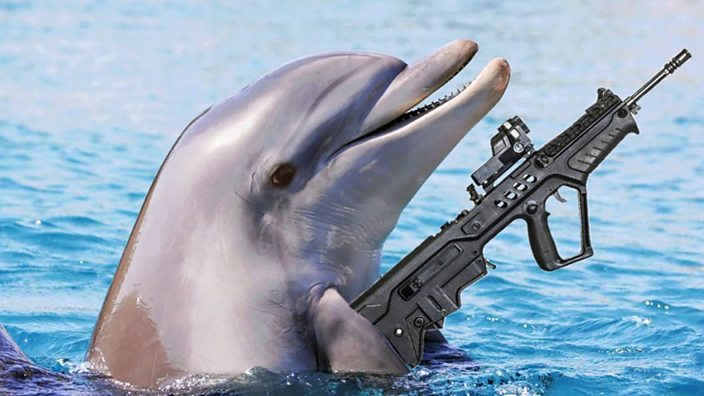 iStock
Putin might be raising an army of, er... dolphins
Vladimir Putin has apparently bought five dolphins for the Russian Navy.
Information from the Russian Ministry of Defence shows that he's spent a total of $26,000 (that's 350,000 rubles each) on this noble quintet. The purpose (porpoise?) of this outlay is still not entirely clear, but history might have some clues for us...
Just over a month ago, Putin's government put out a tender to bidders for this provision (with no explanation as to how the dolphins would be employed). Moscow's Utrish Dolphinarium (which was, in fact, the only bidder) stepped up to the plate, providing three males and two females with 'all teeth intact' and 'no mucus from the blowhole'. So, in prime condition, then.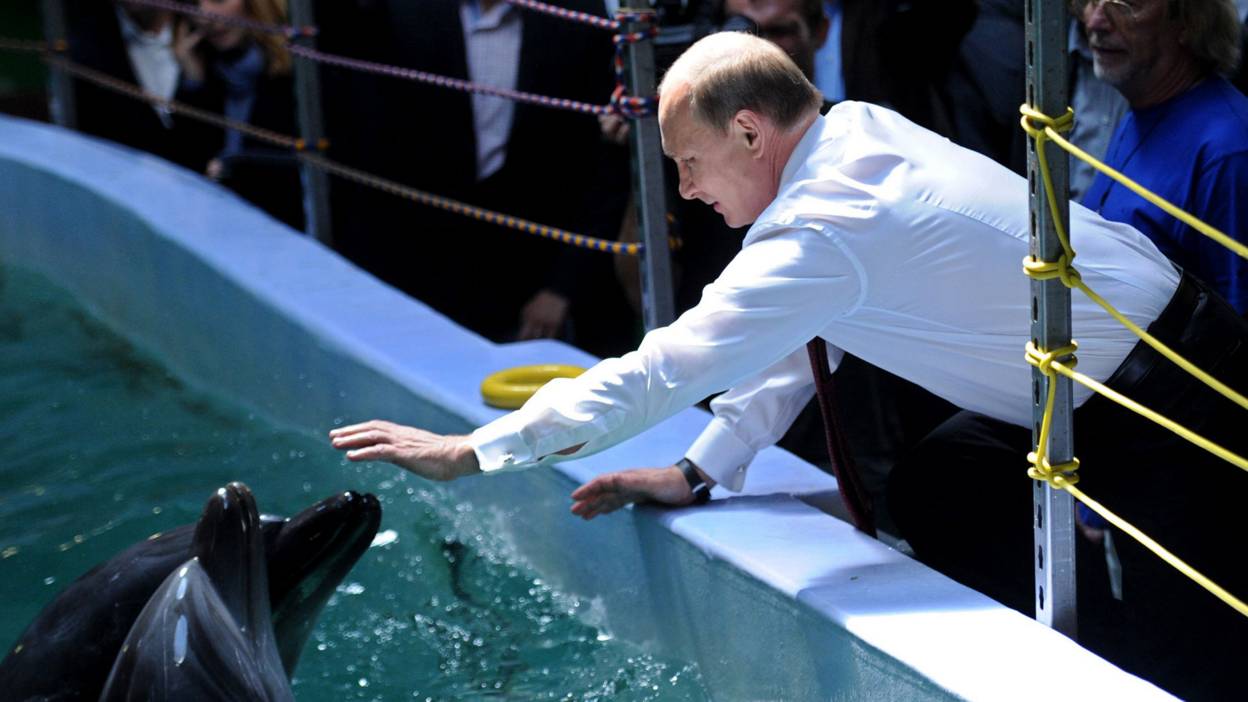 Getty Images
The history of dolphin military action goes deep… deep like a water-based mammal. It turns out that dolphins have been used by the Russian and US military since the 60s, adding a briny backdrop to the Cold War, Gulf conflict and other notable pieces of military history.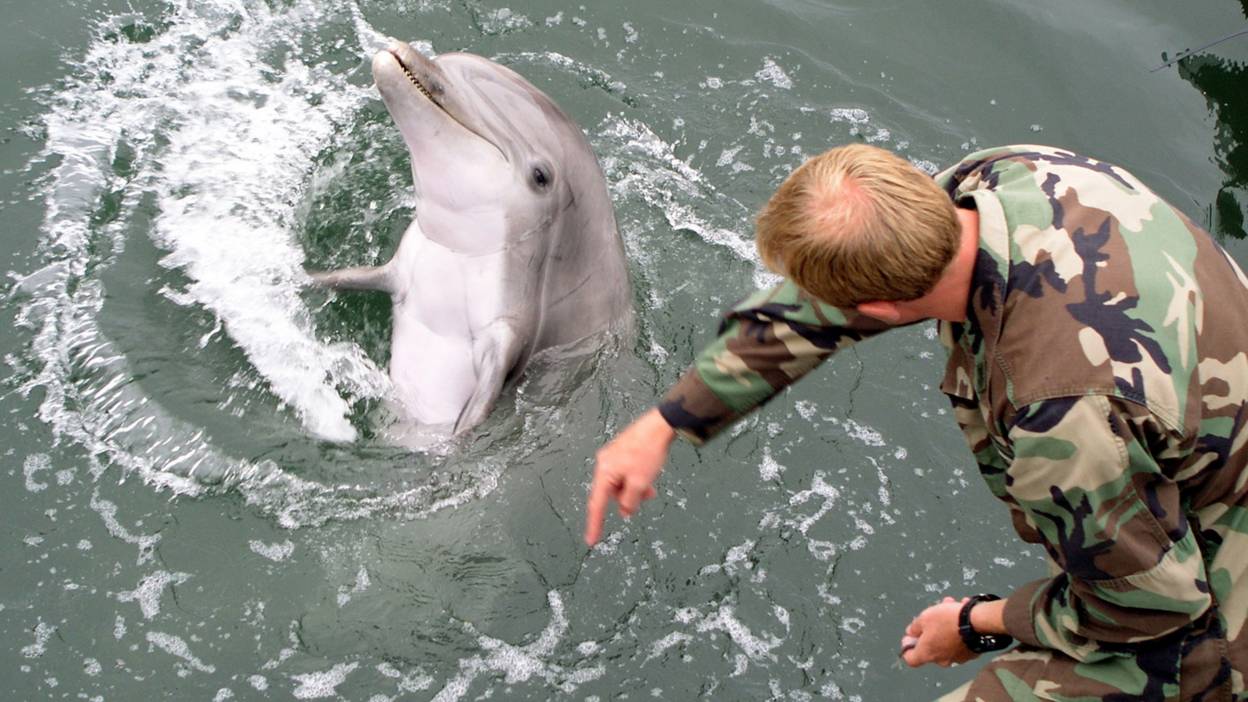 Google
In the Cold War spirit of whatever-you-can-do-we-can-do-better, Russia started training up their own cetacean (sorry, we learned that word today, so we're showing it off) operatives.
Two obvious reasons to use dolphins in the military is a) their ability to dive and b) their amazing innate sonar.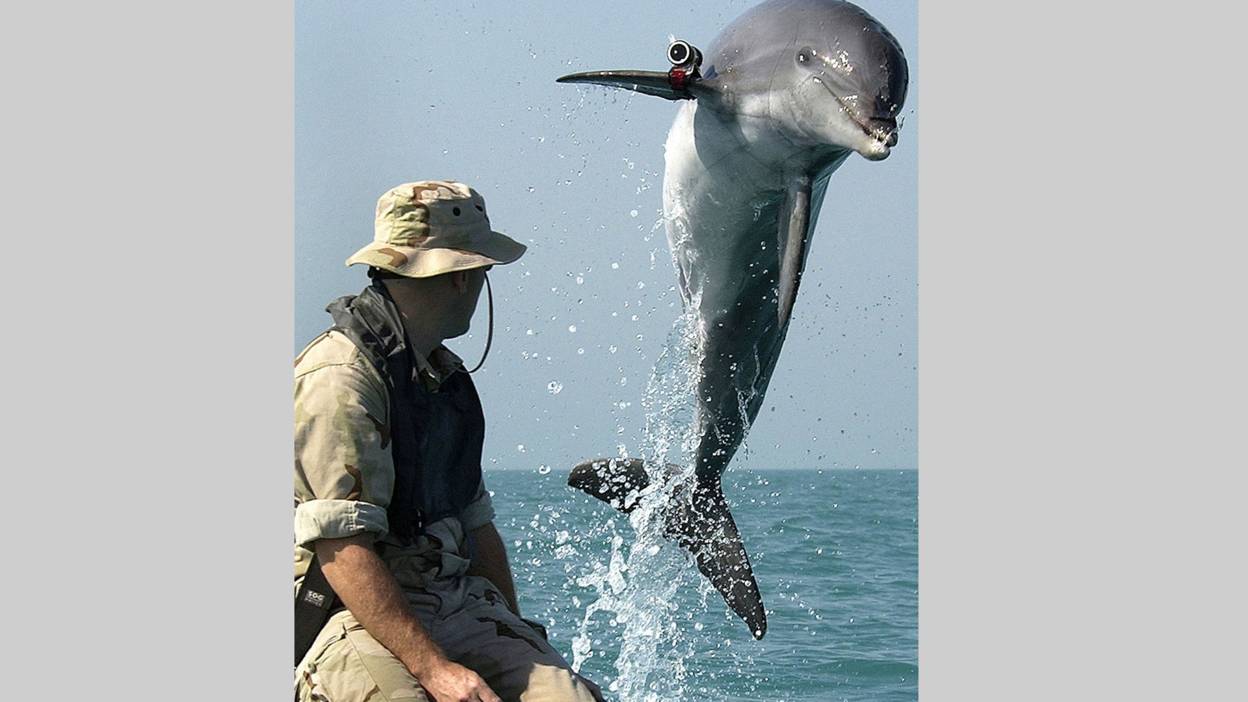 Goog
Clearly, there's a precedent then. The US have scaled back their focus on military dolphins now (they've only got 85 of them apparently), but, if this recent report is correct, Putin may be about to embark on a mission to create some super-deadly dolphins. Or maybe he just likes them because, you know, they make you feel all peaceful and serene and look great in a tank.