N/A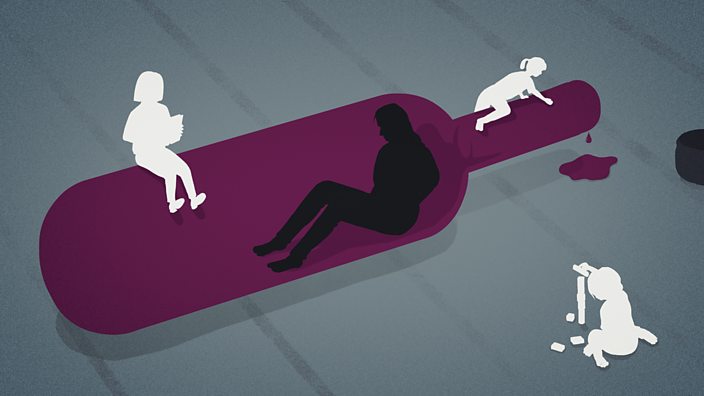 BBC Three
'I will always be the child of an alcoholic'
Marion* had to care for her sisters herself because of her mum's alcohol dependency
Growing up, I never associated the word "alcoholic" with my mum's excessive drinking. Even when her alcohol intake became impossible to ignore in my mid-teens, I never linked the condition to the way she behaved. It was almost impossible to imagine that the woman who stepped out of the shower at the start of each day belting out pop hits would end up the way she always did by lunchtime – still beautiful but swaying like a phantom of her sober self.
Even then, she never left the house without makeup and a blow dry. She'd march me upstairs to change my top if there was so much as a tiny mark on it. She'd accuse us - my dad, my sisters and me - of ganging up on her, while slamming cabinet doors and getting enraged about things no one could ever seem to get to the crux of. But "alcoholic"? Close friends and family said she "had a problem" - "Debra's problem".
In England, an estimated 200,000 children live with an alcohol-dependent parent, like I did. Last year, the NSPCC reported a 30% increase in calls to its helpline regarding a parent misusing alcohol. Public Health England (PHE) awarded funding to nine projects around the UK in 2018 to help support the needs of the children of dependent drinkers.
When she was younger, mum was desperately seeking stardom as a singer. She was the embodiment of a good time and people were drawn to her. When I was growing up, she'd left her music career behind but we used to act out scenes from '90s comedy series Absolutely Fabulous together. Mum always got to be the star of the show, of course. She was Edina Monsoon (Jennifer Saunders) - the lovable rogue obsessed with reliving her 'fabulous' former self - whose drunken antics were often excused with a comedy eye roll from her disapproving daughter, Saffy (Julia Sawalha). It was only as I got older that I stopped wanting to join in the joke.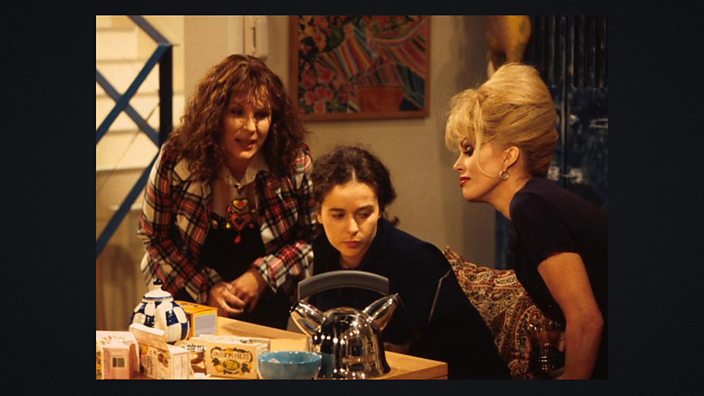 As a child, I was always playing a role of some sort, at everything from family lunches and birthday parties, to parents' evenings and the supermarket checkout, filling carrier bag after clinking carrier bag with bottles of wine. This was all required to help maintain a smoke screen of normality.
I played the six-year-old lollipop lady helping mummy cross the road as she stumbled home after a session at the childminder's house. I played the 12-year-old security guard, ferociously denying entrance to a young minicab driver she'd picked up and invited in on her way home. I even played Bugsy Malone one afternoon, firing fistfuls of post-lunch pudding at mum in an impromptu food fight. But I was jolted into reality the second she felt out of control and threatened me with a kitchen knife at my throat.
My favourite role was playing nanny to my two younger sisters, who were one and five. My dad worked very long hours and, when I was 13, I began picking them up from nursery whenever mum was too drunk to be able to drive, or to remember where they were. I always felt quite the grown-up changing their nappies and singing songs at bath time while she lay comatose in front of the blaring TV. Sometimes it felt like they were mine.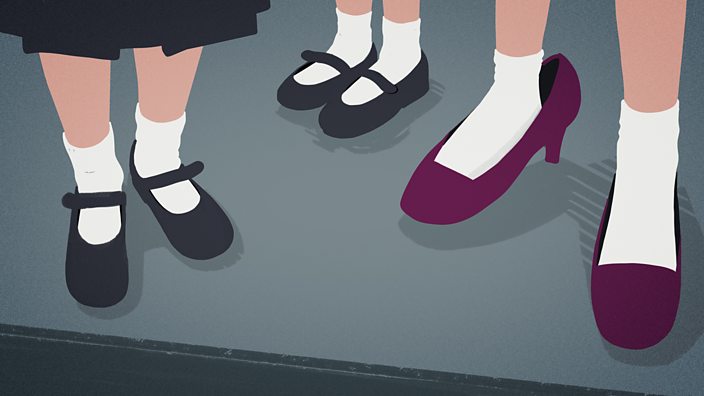 Around that time, we moved temporarily into our next door neighbours' basement flat while our house was being renovated. They lived upstairs, and we were able to wander between the two flats freely. One afternoon, I couldn't find my mum so I went upstairs to look for her. There she was, kissing our neighbour, who shared the upstairs flat with his wife.
I now know this was one of many affairs, but that was the first time that I understood what was going on. I think dad had always known my mum was being unfaithful, but he couldn't bear the fact that I was the one to discover the truth. After that, he slept in the study while trying to find somewhere else to live. It remained a bedroom long after he'd gone, housing the bizarre cast of waifs and strays my mum would pick up along her travels or in the pub.
Despite the fact she'd cheated on him, mum was still heartbroken by dad's departure. One night when I was 14, a year or so after the divorce, my mum got into her car and strapped my sisters, then aged three and seven, into the back seat, before winding up the windows and waiting for the hosepipe she had attached to the exhaust to do its work.
It was me who got them out in time. And it was me who called the police - something my mum never let me forget. Not after she was arrested and sectioned, and we went to live with our dad. Not after she appeared reborn two years later following inpatient treatment at a rehab clinic, only to, on her release, promptly return to the bottle. Not after I left home and went to university and began my own life. Not even after I went to visit her in hospital following her first blood transfusion or when the doctors diagnosed the cirrhosis that eventually killed her.
It was all my fault, she'd tell me. I should never have called the police. I should have just left them in there. I've never felt more alone in my entire life than I did that night.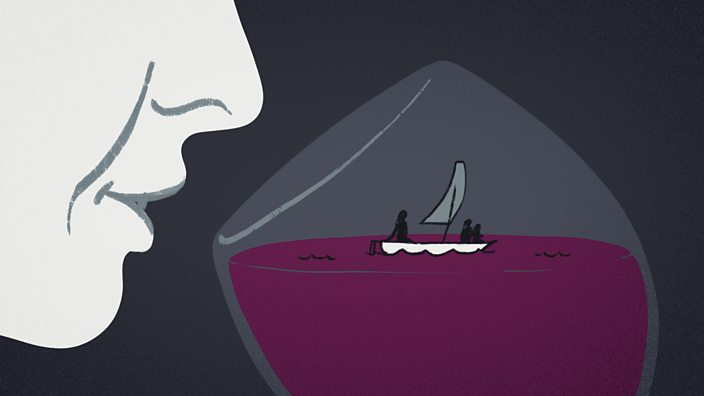 My mum passed away in hospital aged 50 in 2012.
I knew the person I had been living with was not my mum. My real mum was charming and wickedly funny. I loved her completely, even when it hurt. Even when I so desperately wanted to hate her. Even through the lies, the confusion and the gut-wrenching frustration.
She will always be part of me. But when she was in the grip of her addiction nothing was more important to her than her next drink.
Now, aged 30, I suffer from Generalised Anxiety Disorder (GAD) and have spent two years in psychotherapy. I battle with trust issues and am midway through a course of Cognitive Behavioral Therapy (CBT) to help with my intermittent panic attacks. My relationship with alcohol is fairly indifferent. I never feel the burning need for a drink and often feel racked with guilt if I have drunk too heavily the night before.
Though I am now an adult, I will always be the child of an alcoholic. Even now, I still think about how things could have been different if an adult had intervened. If someone had had the proper resources and specialised training to look a little harder below the surface of our lives, then they'd have found that the truth was anything but fabulous.
Children of Alcoholics Awareness Week runs from 10-16 February 2019.