N/A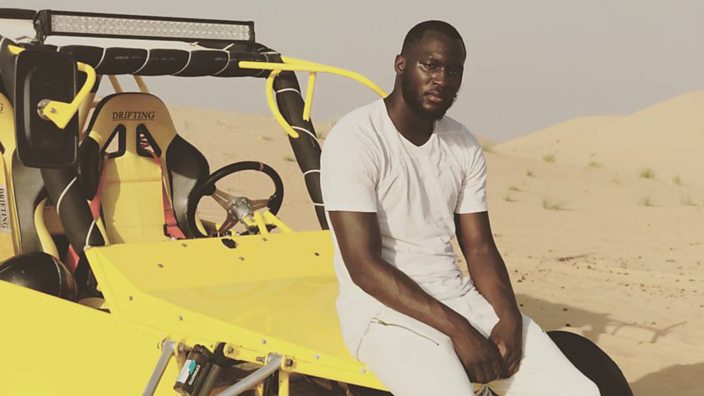 Instagram / @rlukaku9
How football's biggest names are spending their summer holidays
After 10 gruelling months of back-to-back league and cup fixtures, the no-doubt exhausted, if well-paid, players of world football have finally got a bit of downtime to relax.
Whilst eight international teams are competing in this summer's Confederations Cup in Russia, the rest of the footballing world are off on their jollies until the dreaded thought of pre-season training comes into view.
So how are football's biggest stars spending their time off?
Peter Crouch's family time
Crouch (whose Twitter game is so good right now) and his people making the most of the break.
Not all holidays are about lounging on sandy beaches or luxury yachts, as Manchester United's Paul Pogba proved by taking his time out to embark on a religious pilgrimage to Mecca.
But after visiting the Kaaba, Pogba travelled further east to channel Usain Bolt on the Great Wall of China.
Manchester United fans would have been holding their breath watching that clip. Those are some pretty valuable hamstrings.
Neymar's Party in the USA
Neymar has unleashed his inner child on a summer tour of the United States. As well as watching the NBA finals, he's been posing with superhero The Flash at in Los Angeles, and even popped up on Jimmy Kimmel.
Pretty impressive power from the Brazilian, although it took him a few goes mind.
Simon Mignolet's Baywatch
Ok so we did say football's biggest stars, but here's Liverpool goalkeeper Simon Mignolet showing Hollywood's producers why they should have cast him in the latest 'Baywatch' film instead of Dwayne Johnson.
Expect a slow-motion gallop along the sand before the Belgian launches a beach ball into row Z.
Romelu Lukaku's peace and quiet
Belgian striker Romelu Lukaku looked like he was on the set of a Middle Eastern music video as he relaxed on a dune buggy with his brother, Jordan.
He probably hit the desert for a bit of peace and quiet where, for once, there were no signs of transfer news or speculation.
You could always take a note from French centre-back Mamadou Sakho's travel guide and see nature in it's fullest with a family safari in Tanzania.
Warning: lions may be hungry.
First goal for Fàbregas Jr
Cesc Fàbregas' philosophy this summer is clearly 'start 'em young'.
His son Leonardo may only be a couple of months old, but he's already being put through his paces on the football pitch by his dad.
We're loving the poolside commentary.
It's been another frustrating year for Daniel Sturridge so it's no wonder that he was in need of a bit of retail therapy on LA's Rodeo Drive.
But the therapy is also physical. The injury-prone Sturridge has been posting workout videos to prove he's taking his summer seriously in a bid to get some more playing time next season.
Either that or he's got an audition for a part in a re-make of the classic Tom Hanks film Big.
He was in Hollywood after all.
When your top-level career is over, you can afford to relax a bit.
So why not spend your summer holiday vegging out on the sofa flicking after-dinner mints into your mouth.
Still got it, John. Still got it.
Of course, it would be Juan Mata, who posted a stunning image from his staycation in the Asturias region of Northern Spain.
He's probably on an artisan cheese-making retreat or something.