N/A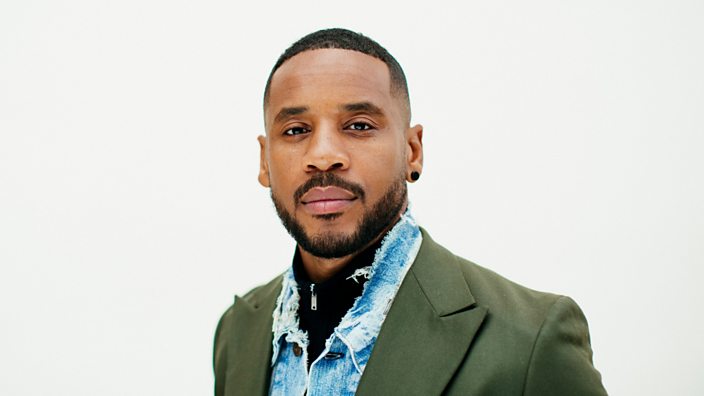 Israel Peters
Reggie Yates's Make Me Famous: 'Young people see reality TV as a quick way to fame'
New drama Make Me Famous examines the complicated impact of fame after appearing on reality TV. Its writer Reggie Yates explains why he wanted to tackle the subject
"I'll do anything for the story."
So says Billy Fearon, the fictional reality show contestant and star of new BBC Three drama, Make Me Famous.
We first see Billy – played by Tom Brittney – sitting in front of two producers as he auditions for Love Or Lust, a reality show. He plays up his 'lad' persona as he says he "isn't afraid to mix it up" with the women on the show, delivering the line with a cocky smile.
The scene then cuts to the present day, after Billy's appearance on the show. He tuts irritably as an alarm goes off on his phone, reminding him to put a sponsored post on social media for a brand he's working with. It's annoying, but that's the least of his problems.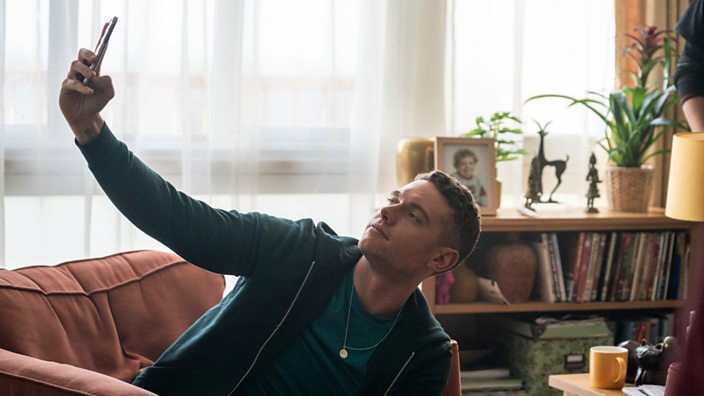 As the drama continues, Billy's descent into a deep depression is chronicled by flashbacks to his audition tape, and scenes showing his life unravelling since he became a reality star.
Make Me Famous is TV presenter Reggie Yates's first foray into drama, and is as much a creative endeavour as it is a commentary on the topic of mental health and reality TV.
"Reality TV is such a huge part of my generation's formative years," Reggie tells BBC Three. "I've hosted, watched and now no longer engage with the genre. I'm part of the age group who remembers reality TV being seen as an interesting social experiment."
He explains the project was suggested to him, and thought it "made total sense," given his own long career in TV. Over the course of the programme, Billy becomes more and more unhappy with his new life as a celebrity, as he finds it affecting his personal relationships and state of mind.
"Fame is a contract you don't have any say in or even sign," Reggie says. "Once you're in, you're in, and it doesn't switch off. I think a lot of young people see [reality TV] as a quick way to earn and gain a version of fame that looks fun and easy to manage. The truth is, the constant scrutiny, expectation and pressure is never discussed."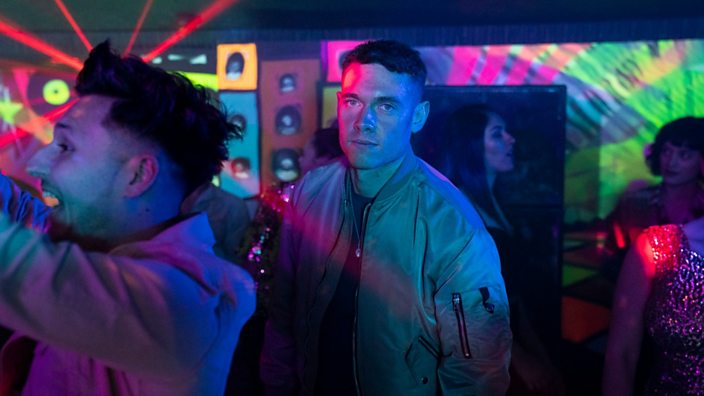 To make sure the character of Billy was as authentic as possible, Reggie interviewed "over a dozen" former contestants from various shows during the writing process. "What they shared was priceless, as authenticity was key to making 'Billy' feel real and believable," he says.
"The world of post-reality show fame is fleeting, and I don't think the audience is aware of what that means to the people who go through such a fast, life-changing experience."
A poignant moment in the show sees Billy descend to the depths of despair as a seemingly endless torrent of taunts and abuse hits his social media.
The tone soon changes after a tragic event, and the messages being tweeted to him are suddenly full of well wishes.
The drastic turnaround in public opinion was purposely written in to remind viewers of the fickle nature of fame, and the impact trolling can have.
"I hope people see just how much trolling can personally affect the victim," Reggie says. "It may seem like a silly, throwaway statement when made, but for someone juggling any number of personal issues, a hateful comment could – and often does – cut deep."
Reggie hopes that Make Me Famous will inspire reality show fans to continue the conversation about their impact, and think twice before tweeting something unpleasant to a contestant – or even entering one themselves: "I hope our film makes fans of the genre rethink the part they play in something that's affecting a lot of young people."
If you have been affected by the issues raised in this article, help and advice can be found here.