N/A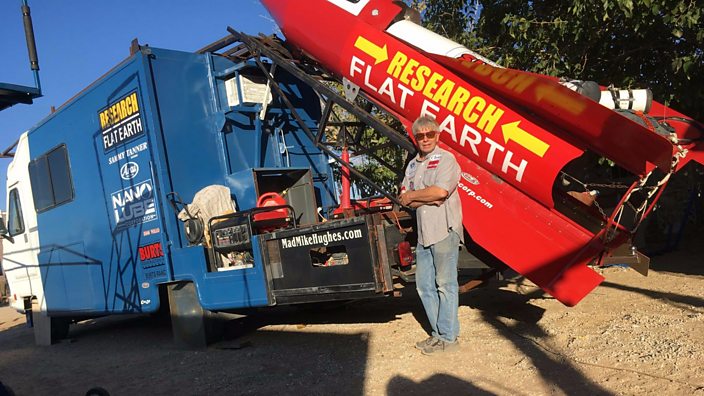 Facebook/@MadMikeHughes
This guy is blasting off in a homemade rocket to test 'Flat Earth' theory
It truly takes all sorts of people to make the world go around - assuming that's what you believe it does.
This Saturday, a US limousine driver turned self-taught rocket scientist who styles himself 'Mad' Mike Hughes will reportedly launch himself 1,800 feet in the air using his own home-built, steam-powered rocket - all in a bid to prove that the Earth is, in fact, flat.
The rocket - which he claims cost £15,000 ($20,000) to build and is made from salvaged parts like metal and an old aircraft air filter - will be launched from the back of a converted motorhome.
It will then shoot him through the skies above a ghost town in the Mojave Desert at a maximum speeds of 500 miles per hour for around one mile, before it deploys two parachutes.
Need we say, do not try this at home?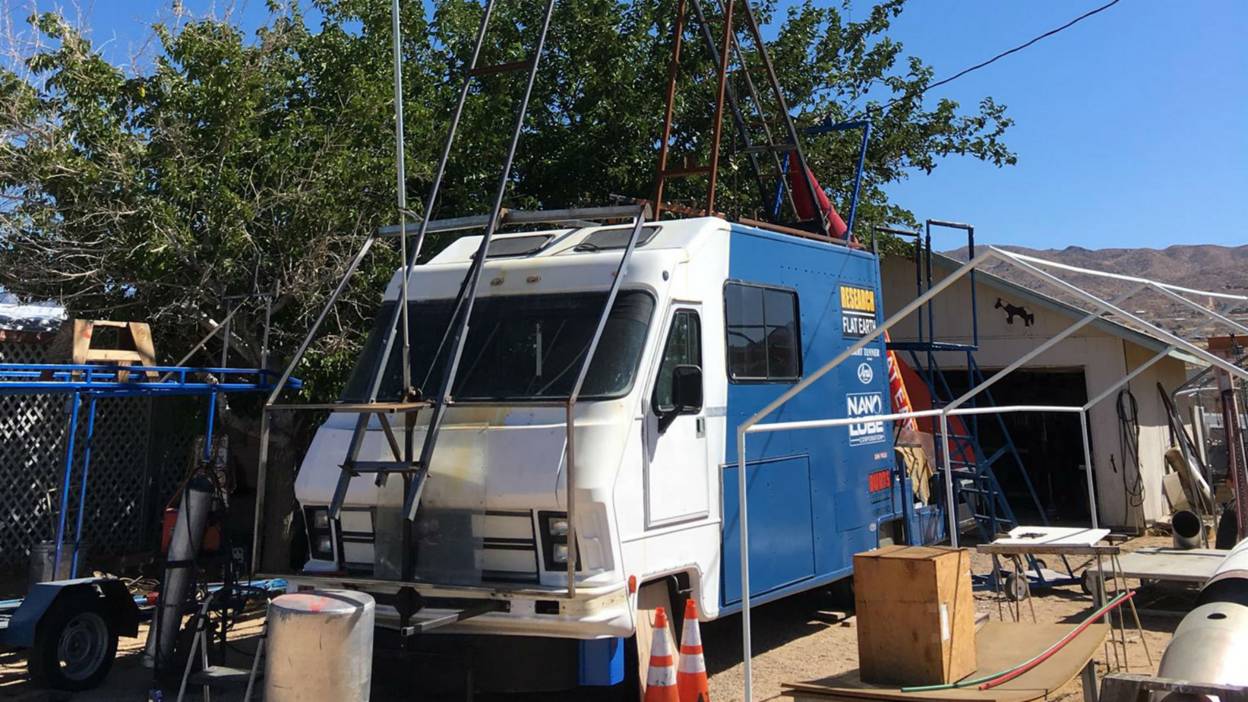 Facebook/@MadMikeHughes
Hughes, 61, says he hopes to get a high enough vantage that he can gather proof about the true shape of the Earth. And if the launch is successful, he plans to go even higher at a later date to gather even more conclusive proof.
There's no difference between science and science fiction.

'Mad' Mike Hughes
"I don't believe in science," California-based Hughes has said. "I know about aerodynamics and fluid dynamics and how things move through the air, about the certain size of rocket nozzles, and thrust. But that's not science, that's just a formula. There's no difference between science and science fiction."
The launch is scheduled to take place between 2pm and 3pm local time (10pm to 11pm UK time) on Saturday 25 November, and will be live-streamed on Hughes' own website on pay-per-view.
He has some form when it comes to this kind of thing.
"If you're not scared to death, you're an idiot," Hughes says. "It's scary as hell, but none of us are getting out of this world alive. I like to do extraordinary things that no one else can do, and no one in the history of mankind has designed, built, and launched himself in his own rocket."
Hughes has also stated that if Saturday's mission succeeds, he will announce that he's running to become Governor of California next year. So maybe it's all an elaborate stunt to launch a political career?
Interested observers can see just how real it gets on Saturday.