N/A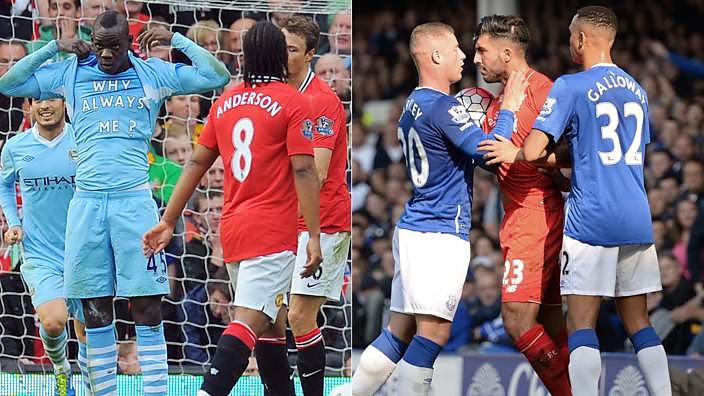 Getty Images
Football's fiercest rivalries: Pigs heads, dictators & eye-gouging
We have the pleasure of two North-West derbies taking place at either end of the M62 this Sunday, as Manchester United host Manchester City and Liverpool host Everton.
Both fixtures offer an opportunity to dig up some deep-seated local rivalry. Manchester United and Manchester City have always been rivals, but the fixture has been more competitive ever since the latter's big money takeover in 2008. Notable flashpoints in recent relations have included the time Carlos Tevez swapped sides and City welcomed him to the club in 2009 with a banner that read 'welcome to Manchester', a 4-3 injury time win for United in the 2009-10 season and a 6-1 defeat for United at home in 2011 (among others).
This Sunday's game is crucial, with both clubs sitting in first and second place, where Jose Mourinho will be desperate to close the current eight point gap.
Approximately 30 miles west, Liverpool and Everton will be playing in what's often termed locally as 'the friendly derby', but which has, nonetheless, provided us with some fairly tasty moments down the years. Everton haven't beaten Liverpool since 2010, when they won 2-0, but will be looking to buck that trend with a rejuvenated squad under the arrival of Sam Allardyce and his assistant Sammy Lee - a Liverpool legend himself, of course.
The two Liverpool-based clubs play in stadiums only separated by Stanley Park, and Everton fans often like to remind their neighbours that it was they who first occupied Anfield, before Liverpool Football Club had been established - Everton fans claiming to be the 'people's club of Liverpool'.
Rivalries, of course, are the lifeblood of football. Here are some more of the biggest grudge matches:
Liverpool FC vs Manchester United (England)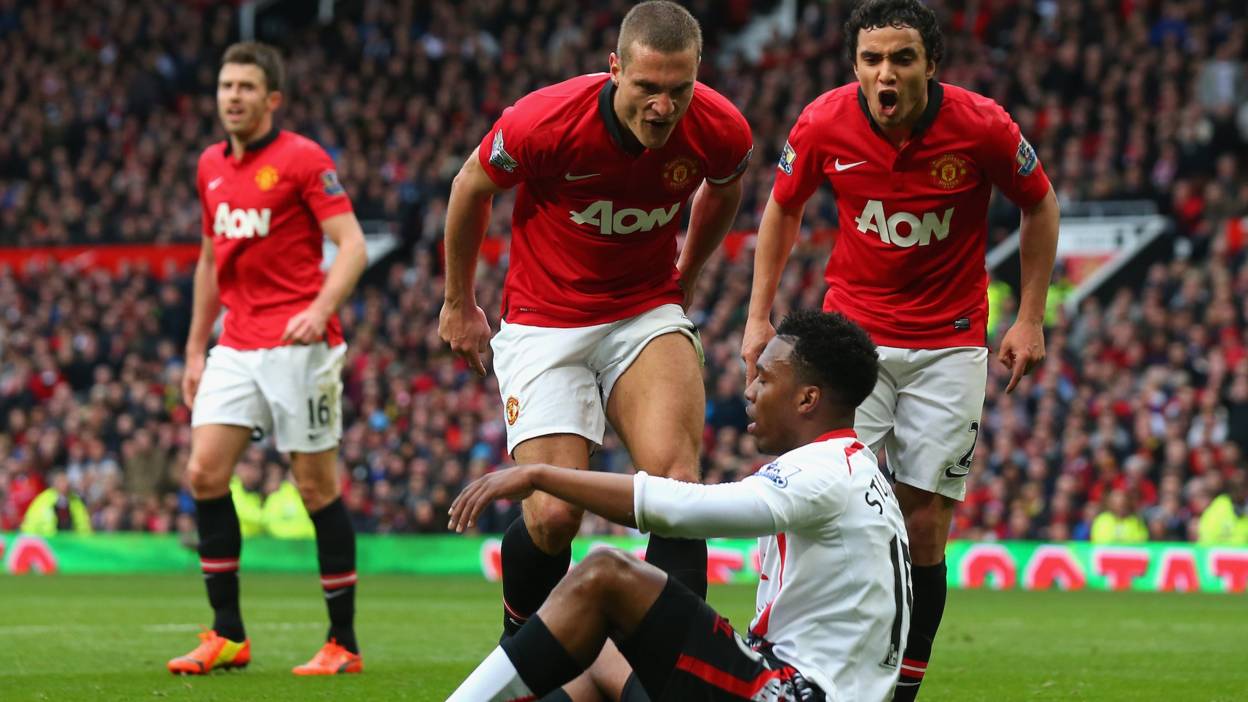 Getty Images
It's not just intra-city rivalry, but inter-city rivalry that's taken seriously in the north west of England. The two are the most successful English teams in both domestic and European competitions, and although on the pitch they may seem worlds apart, they are only separated by about 30 miles.
With a rivalry dating all the way back to when the two cities competed for trade during the Industrial Revolution, it's no surprise that things sometimes spill over.
Sir Alex Ferguson once famously said that, when he took over as boss of Manchester United, he had one intention: to knock rivals Liverpool "right off their ******* perch" as England's biggest club.
Boca Juniors vs River Plate (Argentina)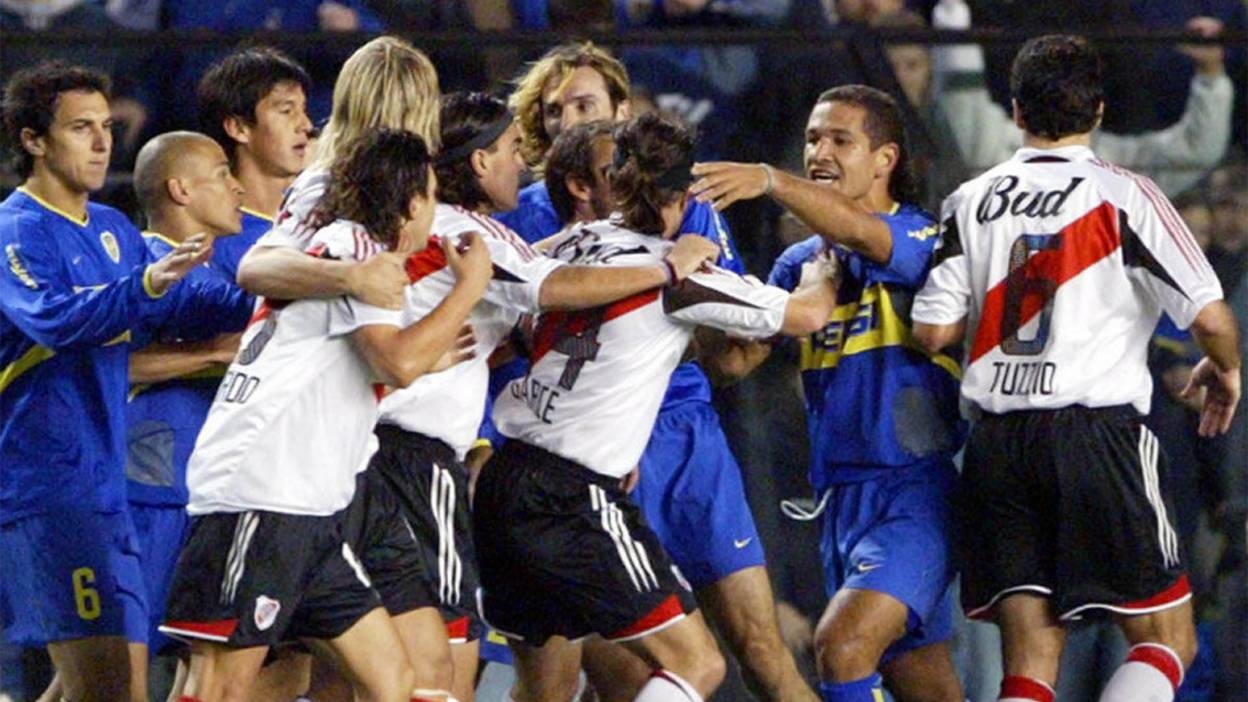 Getty Images
Social class is at the centre of Argentina's 'Superclasico' between Buenos Aires' two biggest teams - with River seen as the rich people's team and Boca the club for 'ordinary' people.
Over the years some derogatory nicknames have sprung from the rivalry. Boca fans call River 'las gallinas' ('the chickens') for choking when it matters, while River call Boca 'los bosteros ('the pieces of'...well, a rude word with 'hit' as its main component).
Carlos Tevez was once sent off for inciting violence by celebrating a Boca goal with a chicken dance in front of River fans. Naughty.
Galatasaray vs Fenerbahce (Turkey)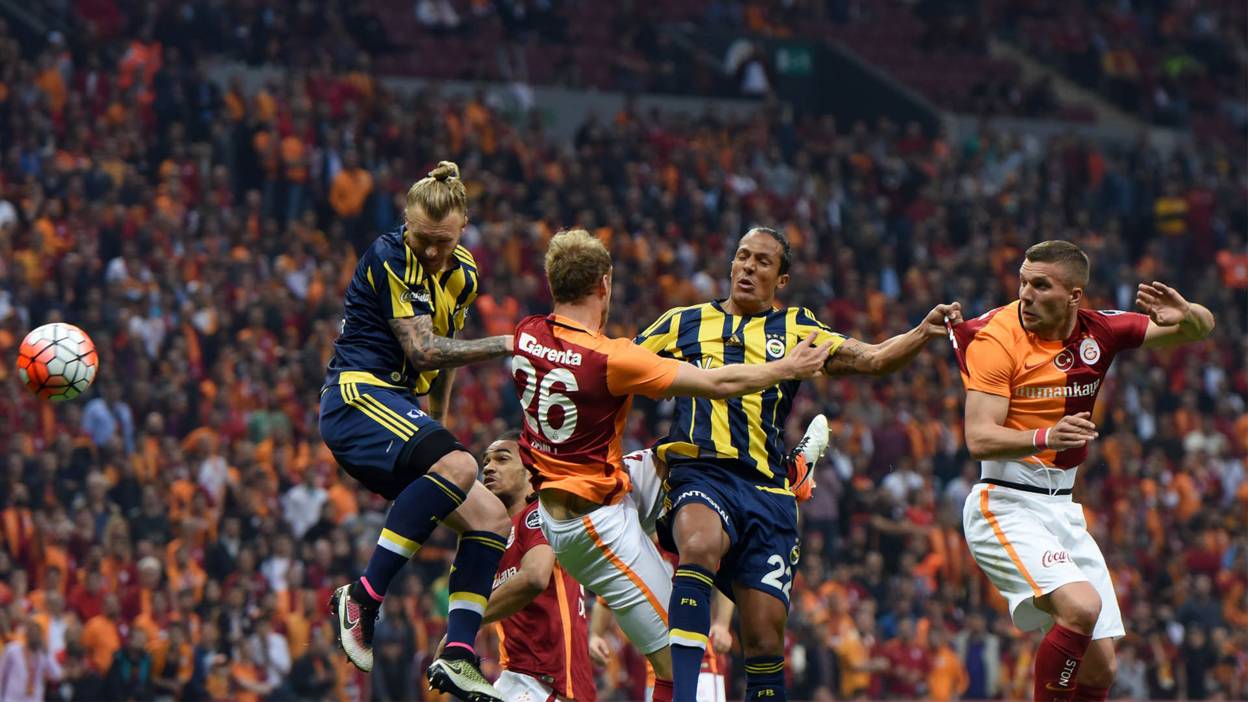 Getty Images
Istanbul's two biggest sides share a city, but are actually on different continents.
Fenerbahce are on the Asian side of the Bosphorus and Galatasaray are based on the European side of the strait. Their rivalry has been a tense and violent one since the 1930s.
Graeme Souness seems like quite a chilled out bloke now when you see him on the telly, but, as a player, he had a reputation as a fearsome midfielder with a fierce moustache. He also spent a year in Istanbul as manager of Galatasaray and made quite the impact on this fixture.
After leading Gala to a Turkish Cup final victory over their rivals, in their own back yard, he ran onto the Fenerbahce pitch and planted a red and yellow flag in the middle of the centre circle. It all kicked off.
It was a bold move still celebrated by Galatasaray fans - but Graeme, you could have died.
Celtic vs Rangers (Scotland)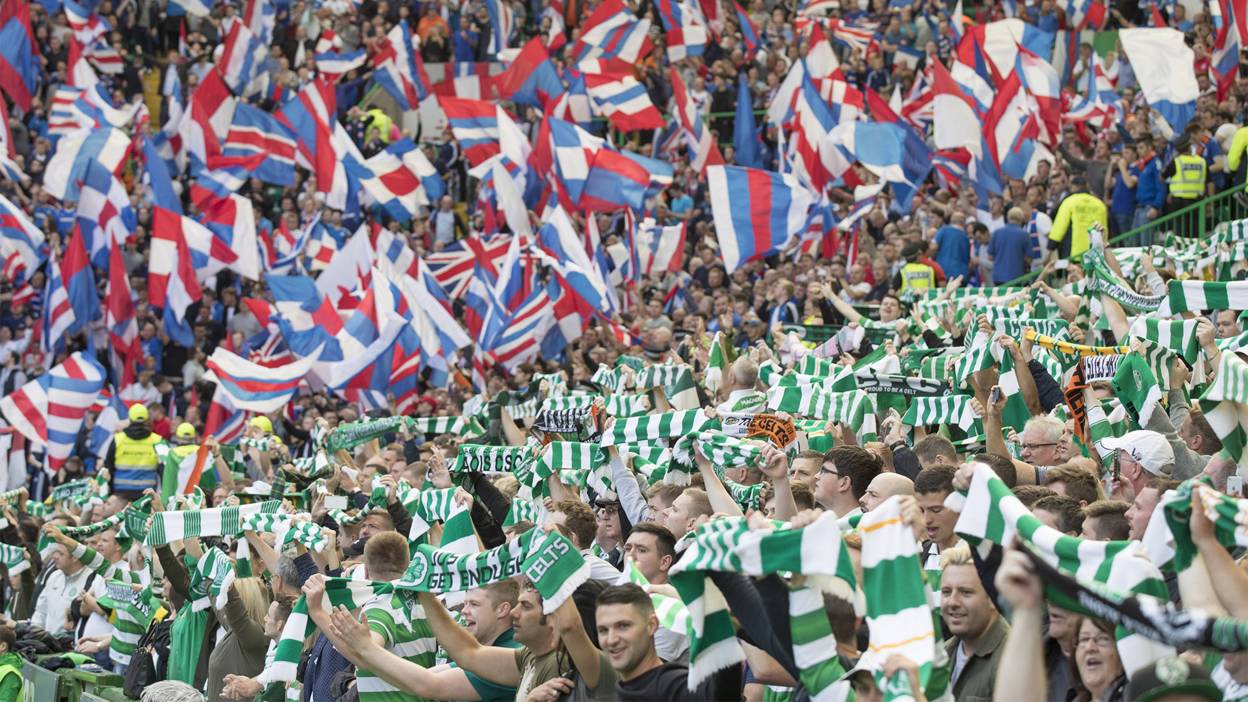 Getty Images
Perhaps the fiercest rivalry of them all, it's built on football and faith. Between them, these two Glasgow teams have won more than 100 league titles and have utterly dominated the Scottish game.
The Old Firm derby has been especially fierce due to the troubled relationship between Celtic's predominantly Catholic and Rangers' largely Protestant fanbases. Trouble that spreads far beyond the football pitches of Glasgow itself.
Rangers' recent financial problems meant hostilities were on hold for a few years. But with Rangers now back in the top-flight once again, the Old Firm fixture is firmly back on the map.
Al Ahly vs Zamalek (Egypt)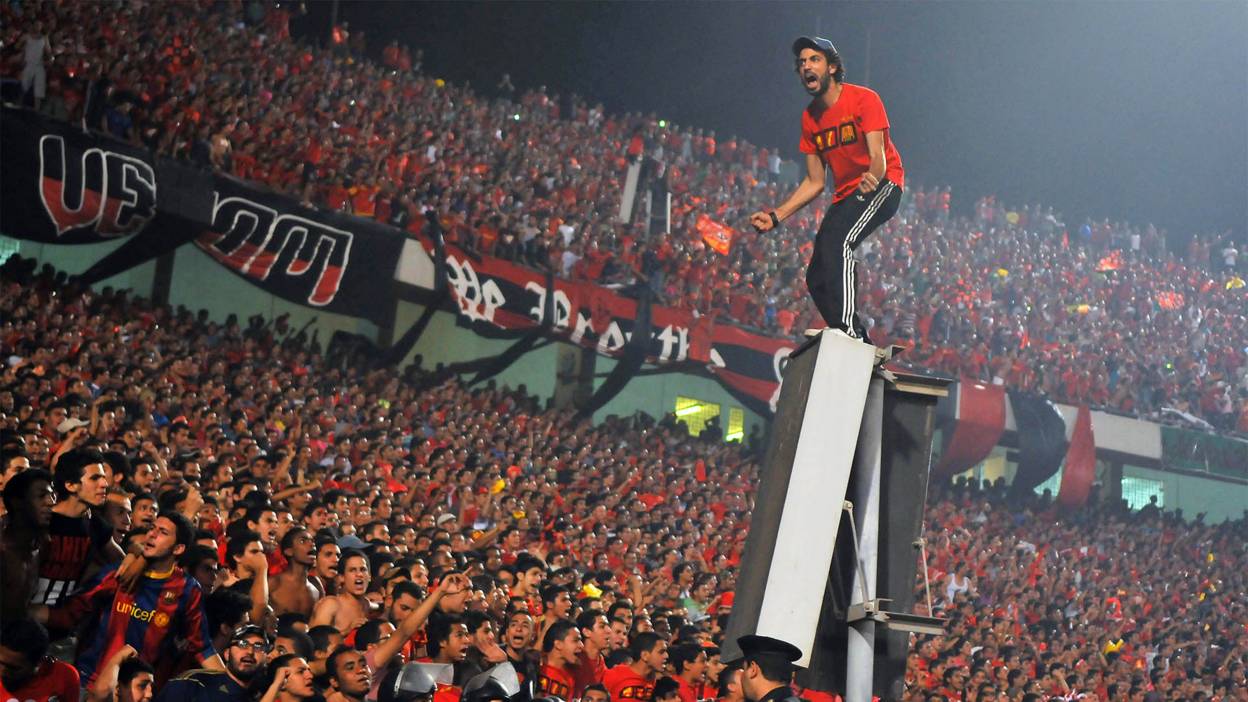 Getty Images
Egyptian football rarely gets a mention but the derby between Cairo's two biggest teams is intense.
Al Ahly (38) and Zamalek (12) have won 50 of the the 57 Egyptian Premier League titles.
The rivalry is so fierce that rioting, violence and even deaths have become unfortunately common. The mistrust surrounding each other is so strong that foreign referees have been brought in to run the games.
The game used to be played in front of crowds of 100,000 people, but after the role of both clubs' ultras in the 2011 Egyptian revolution, and incidents which saw large numbers of Al Ahly and Zamalek fans killed on separate occasions, the military government cracked down on football.
They forced the games to be played without fans, in empty stadiums.
Barcelona vs Real Madrid (Spain)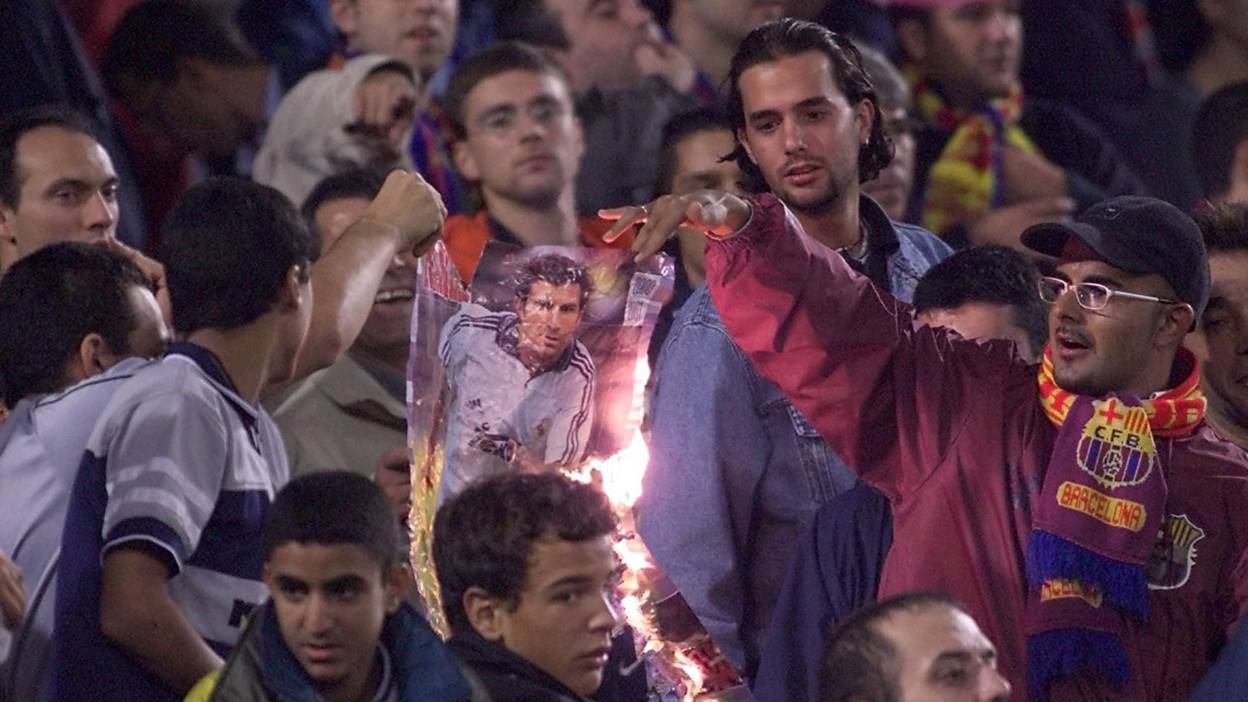 Getty Images
Messi, Suarez and Dembele, taking on Ronaldo, Benzema and Isco. El Clasico is the biggest game in world football right now, but this rivalry goes back over 125 years ago and is founded in politics.
Real Madrid are Spain's establishment team, and Barcelona's "mes que un club" (more than a club) mentality is a symbol of the Catalan region's controversial drive for independence.
Throw in fascist dictator General Franco - a Real Madrid fan and oppressor of the Catalan people - and you've got a lot of previous. That political issue flared up this year when Catalans declared independence from Spain, while the Spanish Parliament in Madrid imposed direct rule. The club's stance on the issue of Catalan independence has always been one of neutrality, but that didn't stop them releasing a quite politically-charged statement.
No wonder then, that when Barca star Luis Figo left the club to join Real Madrid, the fans were furious. Figo was greeted by a pig's head thrown from the crowd onto the Nou Camp turf.
Or that Jose Mourinho once eye-gouged Barca gaffer, Tito Vilanova, after his Real Madrid side lost 3-2 to the Catalonians.
Newcastle United vs Sunderland (England)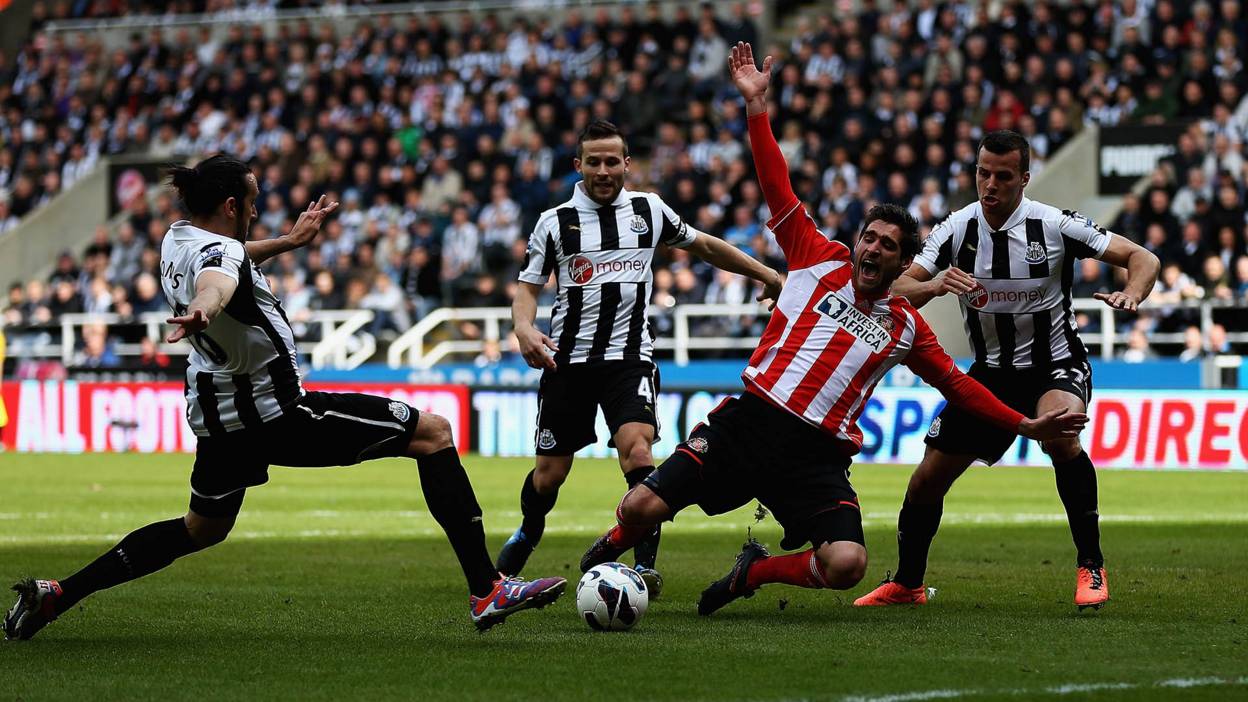 Getty Images
Another rivalry built on the industrial competition between the two cities from days gone by.
In recent years, the fixture has had an air of desperation as both sides have regularly flirted with relegation from the Premier League and, this season, both are playing in separate divisions, after Newcastle's promotion to the Premier League and Sunderland's relegation to the Championship.
The Tyne-Wear derby can be really heated. So much so, that after Sunderland won 3-0 away at St James Park in 2013, a Newcastle fan was caught on camera punching a police horse in the face.
Borussia Dortmund vs Schalke 04 (Germany)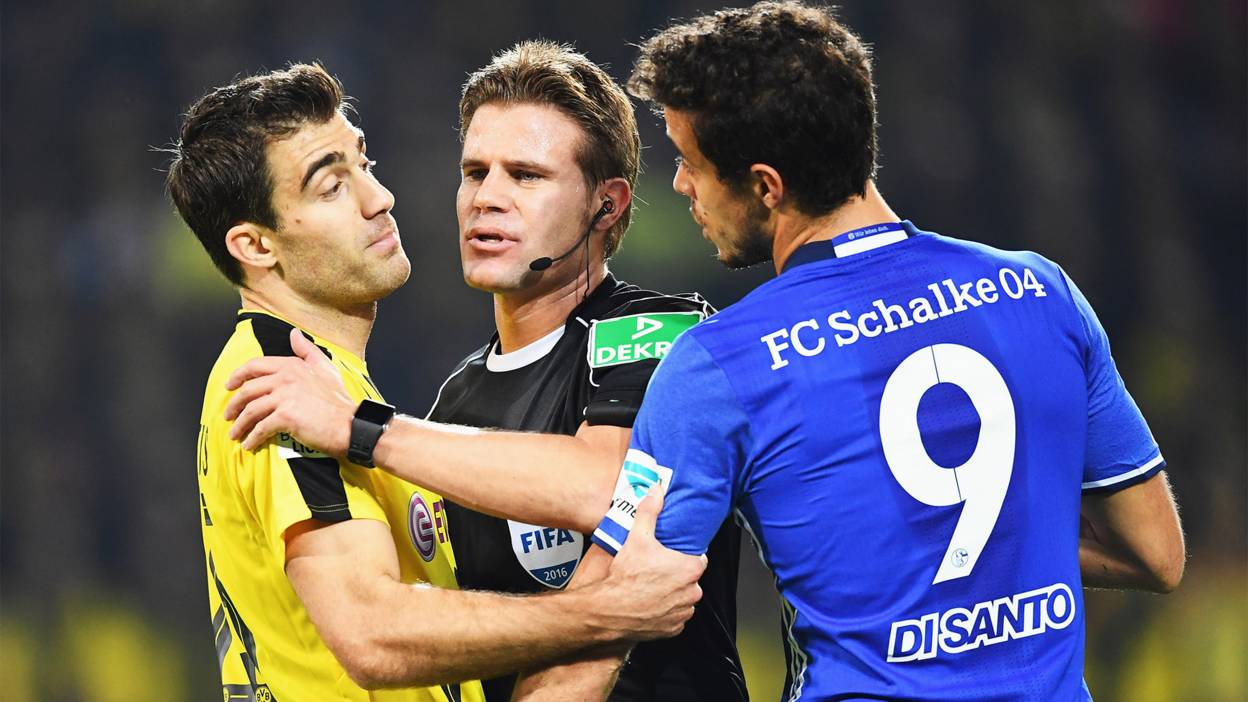 Getty Images
This rivalry is a battle for bragging rights in Germany's industrial heartland, the Ruhr.
The beer brewers of Dortmund and the coal miners of Gelsenkirchen, Schalke's home city, fight for the right to call themselves the true club of the working people.
Both sides are supported by loud and passionate fans which mean this rivalry is not for the faint-hearted.
Ajax vs Feyenoord (Netherlands)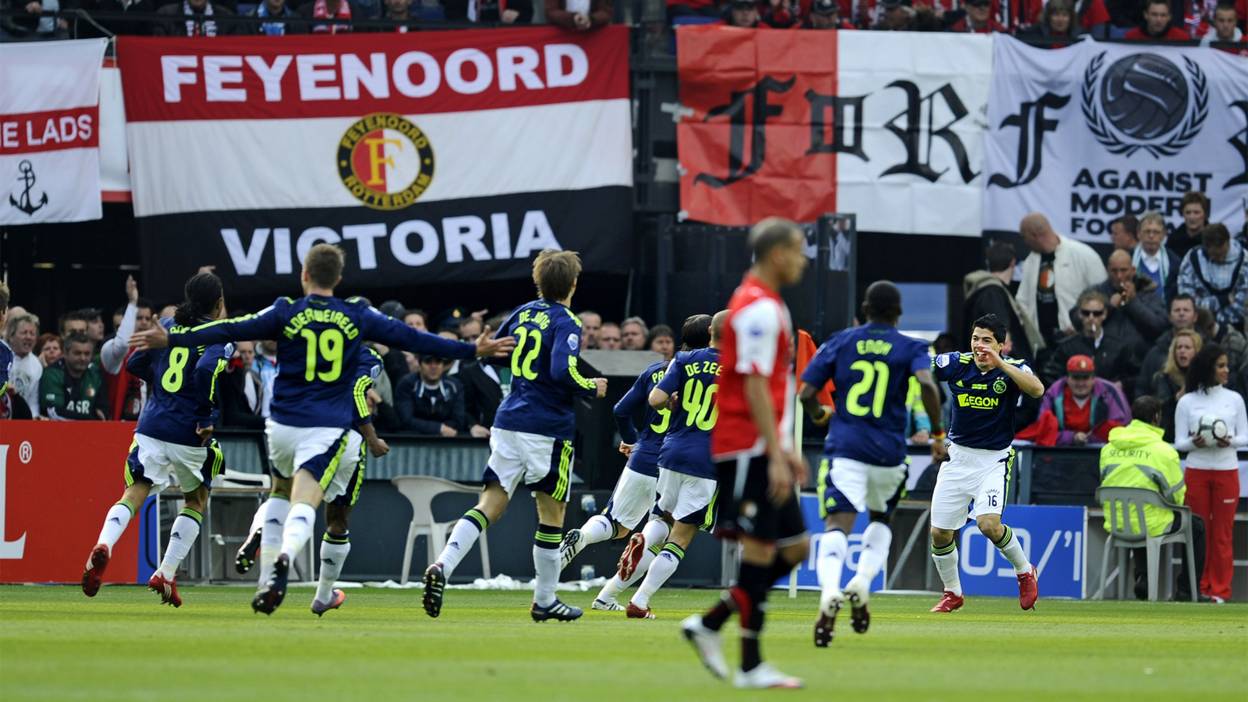 Getty Images
Dutch fans are famous for their friendly and colourful support of their national team, but when it comes to their domestic game it's a completely different story.
Ajax from Amsterdam and Feyenoord, from the port city of Rotterdam, have beef based on the different attitudes of the two cities. As the Dutch saying goes: "while Amsterdam dreams, Rotterdam works."
Ajax have won three European Cups, but crucially Feyenoord won it in 1970, before Ajax did. Something that still sticks in the throat of Ajax fans.
There has been so much fighting between fans around these games, that the police operation to get fans to the match looks like something out of a zombie disaster film.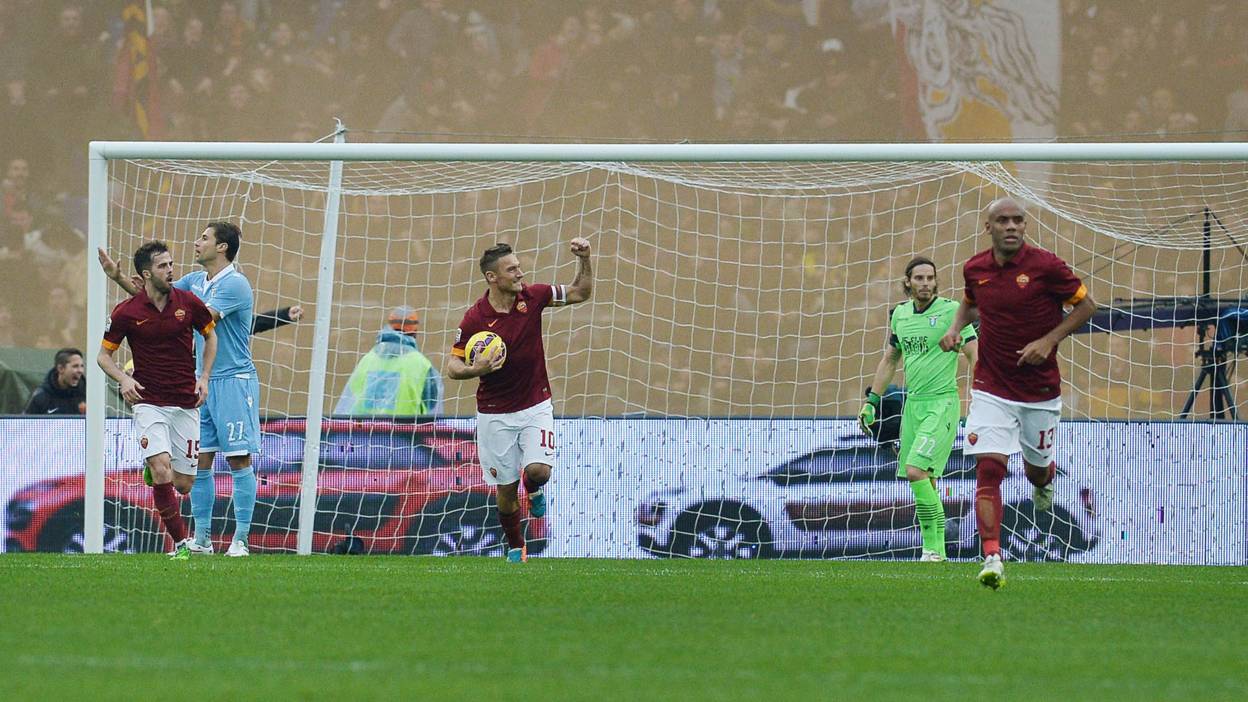 Getty Images
There are other derbies in Italy - in Milan and Turin, for example - but the clash between the two sides from Rome is the one.
It takes place in the Stadio Olimpico, the huge ground the two teams share. Each side's hardcore fans or 'ultras' hold down their own end or 'curva' – which are often impossible to police.
Recent fixtures have been dominated by fighting, racist abuse, anti-semitic banners, riots and death.
More recently than you'd think, Lazio fans have unveiled banners referencing Nazi concentration camps and celebrating Serb warlord Arkan.
One game was called off when Roma fans rioted after rumours spread of a boy being killed by a police car outside the stadium. The violence that followed left 170 police officers injured.
Originally published 13 January 2017