N/A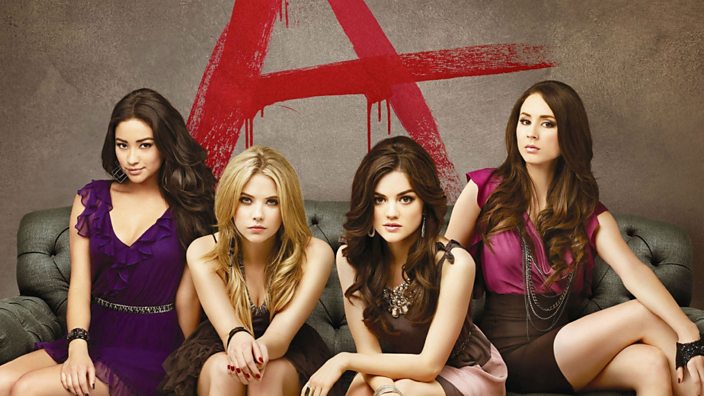 Warner Bros Television
The 'past-their-prime' TV shows hardcore fans just couldn't quit
When telly addicts are painfully aware of a drop in a show's quality, but stick with it anyway
Love for a TV show can be like any other relationship in life. There are highs and lows, dips in quality and tone, boring storylines and frustrating character developments, as well as unexpected upsurges in passion and creativity. 
They can also drag on for way longer than they should, as you ignore the nagging feelings that a thing is over, because you've put too much time and energy into the relationship to abandon it completely.
Such was the thinking behind a tweet sent by entertainment writer Lelanie Seyffer about the TV shows that tested the loyalty of even the most ardent fans.
"Some of you never watched a show that you loved more than anything slowly decline in quality until it became an empty caricature of itself but you still couldn't let it go because you loved it too deeply and it shows," she wrote.
Lelanie added that she was thinking of the series Gilmore Girls when she first tweeted her thoughts.
Well, it turned out people had ~opinions~ about sticking with particular TV shows that they felt had gone into decline - to the tune of some 9,000 replies. Here are some of the most popular mentions...
*Warning: this article contains spoilers (potential and actual) for Pretty Little Liars, Riverdale, Supernatural, The Walking Dead, Heroes, and SpongeBob SquarePants.
Pretty Little Liars and Riverdale
These two teen dramas were mentioned in tandem by a few responders to Lelanie's tweet, suggesting a big crossover of fandom between both.
PLL, which ran for seven seasons, was a horror-drama about a group of friends terrorised by a mysterious villain's text messages. When it finally wrapped up in 2017, one writer credited the show for its darkly inventive depiction of technology's hold over people's lives today, as well for the "cultural movements" it helped to midwife, such as TV stars live-tweeting alongside viewers. It was also a massive hit with its target teen audience: at the programme's height, it had 14million Facebook followers and 5.8million Instagram fans (that's since grown to 8million).
Supernatural and The Walking Dead
Two other shows that seemed to come as a pair for fans, Supernatural has had an incredible run on US TV: it's currently in its 14th season. Given the sci-fi series' longevity, it's probably [Super]natural that it's going to lose some fans' ardour along the way. But boy, does this show have its dedicated fans, whatever gripes they might intermittently have. It's a particularly popular source of fan fiction (stories featuring the show's characters but written by fans).
The Walking Dead is another show that just won't die (sorry). It has now been on air for nine years, and produced a spin-off, Fear The Walking Dead. For its first few years, the show was enormous, pulling in 15million US viewers at its peak in the fifth season.
But over the past 18 months, a headline like 'Is The Walking Dead Broken Beyond Repair?' sums up a serious level of dissatisfaction among TWD's faithful, who have criticised the show's pacing, tone and plot development. Still, it sounds like producers have plans for 10 more years worth of story for the show, so maybe there's time for it to get its second (or third or fourth) wind?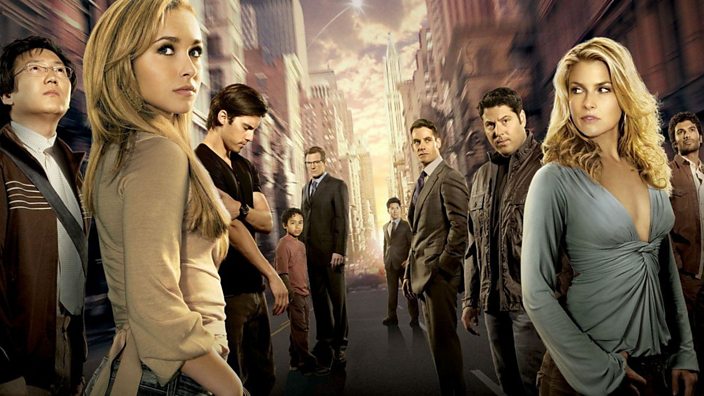 It's hard to overstate how much of a splash Heroes made on pop culture when it first hit small screens in 2006. It had a viewership hitting 17million, won numerous awards, spawned a whole mini-industry of spin-off comics and merch, and introduced one of the most famous TV catchphrases of the Noughties: "Save the cheerleader, save the world".
But from the very start of season two, everything started falling apart. The ratings tanked, the reviews were scathing, and viewers complained that there were too many new characters and the storytelling had become overly complicated. The show's creator, Tim Kring, publicly apologised for the drop in quality during the first half of the second series.
He attributed the show's rapid decline to the "amount of story we had to tell in a year. Our first season order was for 23 (episodes), the second year our order was 26. The third year was 25." 
Heroes was cancelled after four series, but returned briefly for a reboot, Heroes Reborn, in 2015. A second season of that revival was never commissioned.
The ever gif-able/meme-able sea sponge's TV show is now in its 12th season, as well as having churned out two movies. That SpongeBob is a full-blown cultural phenomenon is in no doubt - but that hasn't stopped some fans from feeling that SpongeBob isn't as absorbing () as it once was.
As with a lot of long-running shows - such as The Simpsons - there has been quite a bit of discussion about why and when exactly the quality of SpongeBob episodes may have started to wane. One writer for The AV Club puts it down to a change in the writing team behind the scenes around series four, but credits the show with an artistic renaissance after its creator, Stephen Hillenburg (who died last year), returned to the TV show in 2014-2015.
Even if some fans might not be as in love with SpongeBob as once before, he's not going anywhere any time soon: a third movie is on the way next year, and indications are that another season of the show will be commissioned.  
So, have you that one TV show that fits the bill? Add it in the comments below.