N/A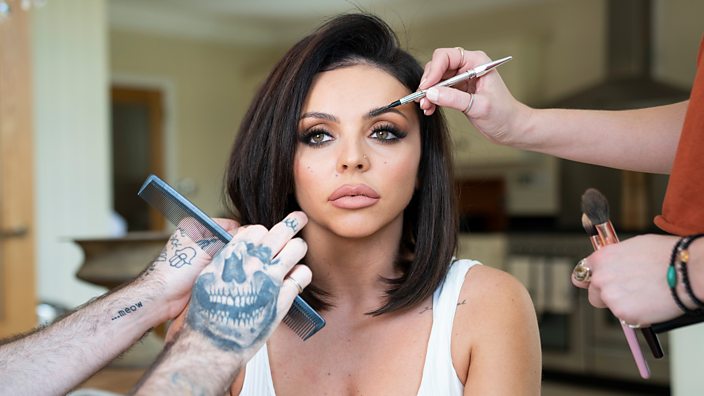 BBC Three
Little Mix's Jesy Nelson: Online trolls made me want to die
In a new BBC Three documentary, the singer reveals how online bullying affected her mental health
Jesy Nelson from Little Mix has revealed that online bullying following her appearance on X Factor drove her to try to kill herself.
In a new BBC Three documentary, Jesy Nelson: 'Odd One Out', the singer, 28, says that comments about her appearance made her so unhappy she "just wanted to die".
In a candid and tearful moment, Jesy recalls how she took an overdose after taunts about her looks became too much to bear.
Jesy and her bandmates won the reality show in 2011, instantly taking them from complete unknowns to celebrities.
In the documentary, the singer also explores how the trolling affected her mum, her sister, her bandmates and her relationships – and meets ordinary people who tell Jesy their stories of being bullied online.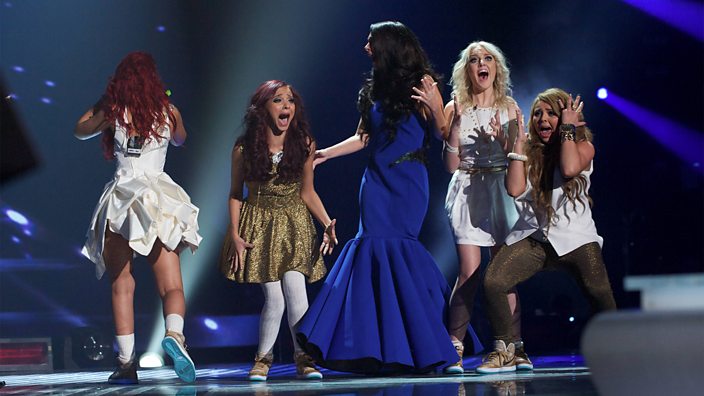 The bullying began almost immediately after Jesy appeared on TV in the X Factor.
She was put into the girl group alongside Perrie Edwards, Jade Thirlwall and Leigh-Anne Pinnock.
When Little Mix were announced as that year's winners, Jesy says they were all "on cloud nine". But just hours after winning the show, her excitement was tainted by trolling.
"I had about 101 Facebook messages in my inbox, and the first one that came up was from some random man, saying: 'You are the ugliest thing I've seen in my life, you do not deserve to be in this girl band. You deserve to die'."
It was a devastating blow to Jesy who, up until the barrage of insults and hate started during her time on X Factor, hadn't had any problems with her body image.
"It became the worst time of my life," she says. "I wasn't just known as one of the singers in Little Mix, I was known as 'the fat, ugly one'."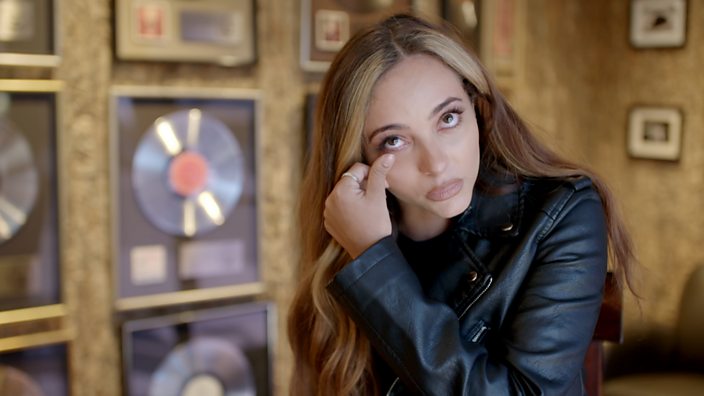 In 2013, the group returned to the show as guest stars.
'This is never going to go away'
"I'd lost quite a bit of weight, and we were going back on X Factor to perform our new single," she says.
Jesy says this time their performance was not her priority.
"All I cared about was people seeing me and saying 'Oh, she looks good'. I starved myself for a week."
But the comments continued, and Jesy says her mental health "spiralled out of control".
"I thought, 'I could be the skinniest girl in the world, and this is never going to go away'," she remembers. "That was the point I got severely depressed."
The bullying left Jesy unable to enjoy her early years in Little Mix, despite the fact that performing, she says, was something she always wanted to do.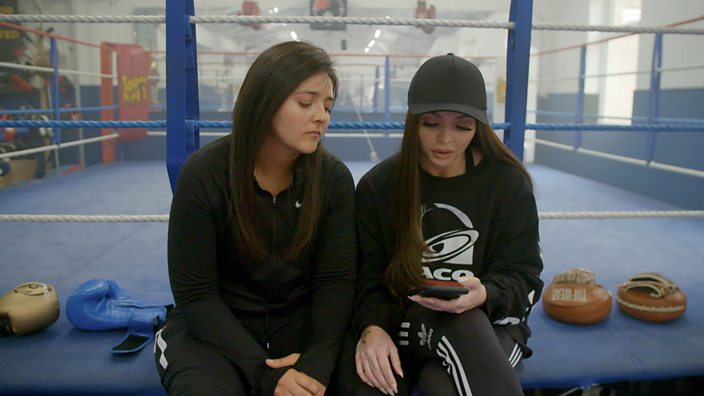 After seeing yet more unpleasant comments on Twitter after the 2013 X Factor performance, Jesy says she couldn't take the pain.
"I was sat in bed crying, thinking, 'This is never going to go, I'm going to feel sad for the rest of my life, so what is the point in being here?'" she remembers, wiping away tears.
"The only way I can describe the pain is like constantly being heartbroken. I remember going to the kitchen and I just took as many tablets as I could. Then my ex, who was with me at the time, he woke up and was like, 'why are you crying?' I kept saying, 'I just want to die'.
Jesy was taken to hospital, and wasn't left with any complications following her attempt to take her own life.
'Living my dream but hating it'
Separately to the documentary, Jesy spoke to BBC Three about the experience of making it.
Thinking back to when she was in the depths of depression while also dealing with her newfound fame with Little Mix, she says: "It was such a weird feeling to be living your dream but hating it at the same time."
This led her to try to hide her unhappiness.
"I didn't want to annoy anyone or be seen as a diva," she explains. "That's how I thought it would be perceived if I was getting upset. So I thought, 'OK, I'm just gonna ignore this'. It was the worst thing I could have done."
The trolls only got more vicious if she showed any signs of being upset, she says. "It was like the more people knew it affected me the more they wanted to do it."
But eight years on from when the bullying began, she's feeling much stronger, and has changed her mindset about the people behind the insults.
"Back then I just thought everyone hated me," she remembers. "But no, actually, they're doing it because they feel bad about themselves. So now when I look at trolls being nasty, I feel a bit sorry for them. The only way I can understand it is that being nasty makes them feel better in themselves. I didn't have the mindset to think like that back then – I wish I did."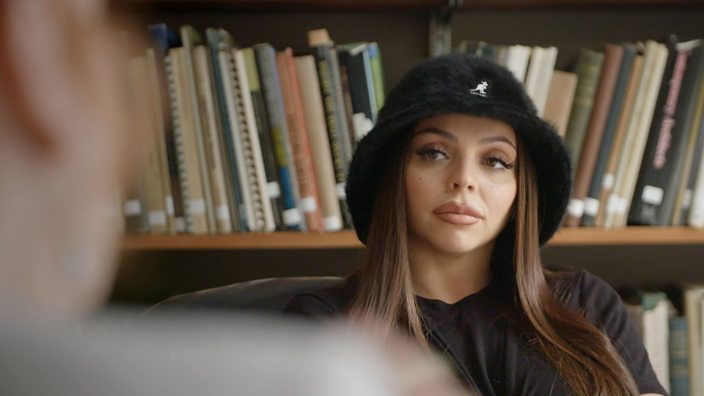 She admits the comments made it hard to fulfil her commitments as a member of Little Mix. 
"I would leave halfway through a photoshoot, because I couldn't bear looking at myself or being in front of a camera. I used to feel disgusted in myself," she reveals.
"And if the stylist hadn't got the right size for me – by accident –  I used to go into a meltdown and think, 'It's not just because I've got the wrong size clothes, it's because I'm too fat to be in them'."
Jesy has now stopped using Twitter, and says she's "a lot mentally stronger and happier".
She says her motivations for making the programme were to try to help others.
"I'm a completely different person now, I'm a lot happier and mentally stronger," she says. "I really wanted to make this because, as much as it was a horrible experience for me, I want to make something good come out of it. I've got this huge platform – why would I not use that to raise awareness of how social media is affecting people?"
Additional reporting: Serena Kutchinsky
If you have been affected by any of the issues raised in this article, you can find advice here.
Originally published 9 September 2019