N/A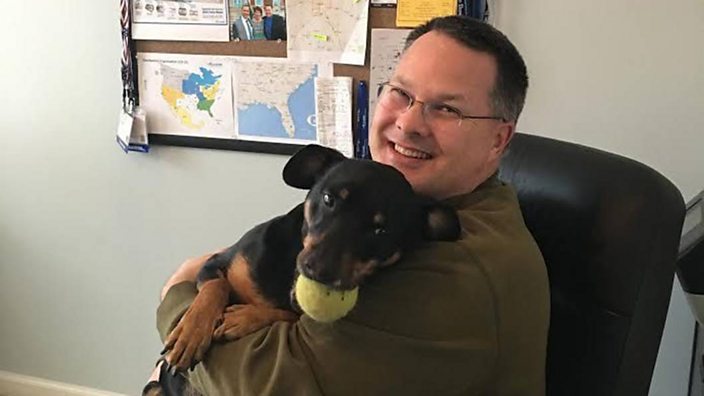 Michael Reeg
This dog has won Employee of the Quarter four times - so far
Accuride International makes drawer slides but only has three employees at its sales base in Georgia, in the southeast of America.
Two of those are dogs - Meeka and Kya.
The other is actual human, Michael Reeg, who started working from home early last year.
During a visit to the family home, his daughter Madison noticed that her dad had named eight-year-old Meeka as his "employee of the quarter".
And when Madison was at home again in February, she noticed that her dad had decided to name the family dog employee of the entire year.
Michael has told the BBC that when he started working from home last year, he needed a companion to keep him motivated.
"I remember looking at her laying in my office, which she did faithfully every day, and thinking about how happy she was when I was home and how excited she was when I said, 'Let's go to work.'
"That was the end of the first quarter in 2016 and it struck me that she deserved to be rewarded for that quarter, based on her consistent attendance and her honest enjoyment of working."
Michael says his company's marketing department feels like it's won the Super Bowl after all the coverage it's got.
Michael says, though, that Meeka is obviously most happy when he works at home.
"Meeka helps me by being a faithful companion, regardless of how my day or week may be going," he says.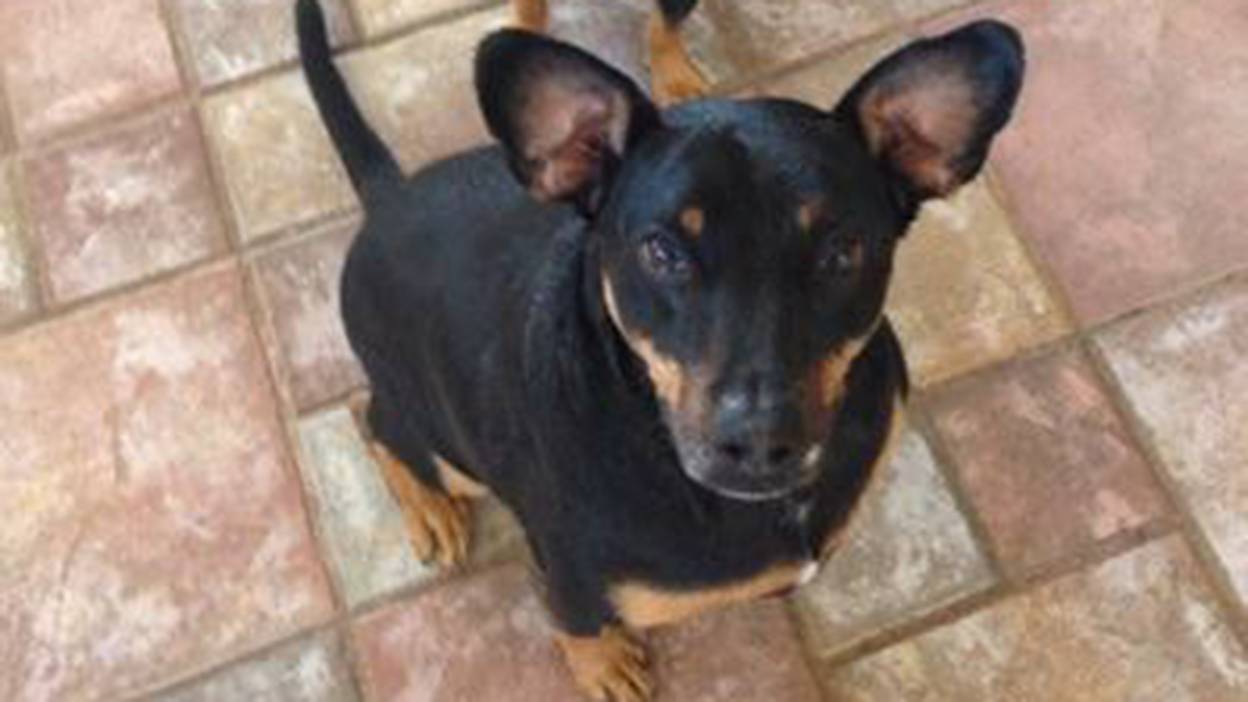 Michael Reeg
"To her, as long as we are together, that's a good day.
"She gets so excited when it's a weekday and I'm working from home.
"Although she sleeps most of the day, she is content that we are spending the day together."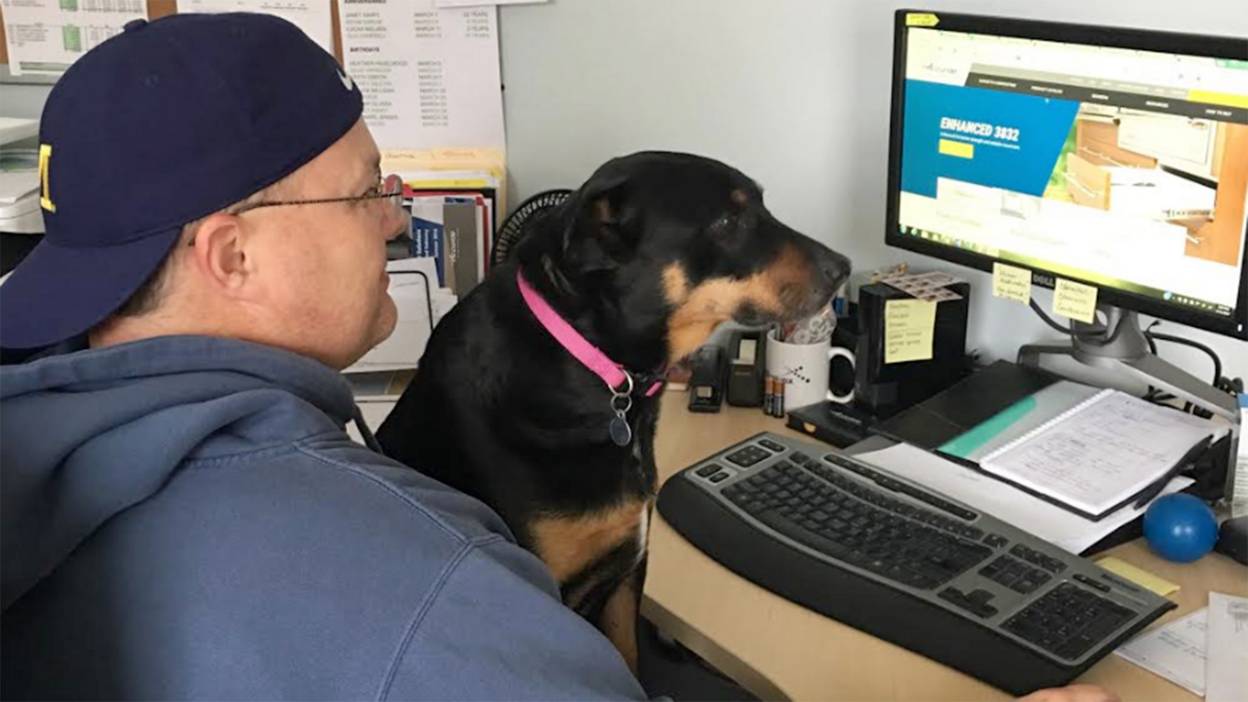 Michael Reeg
Michael says he's happy that he's put a smile on a few people's faces with the story.
"I'm happy to see that everyone embraces a light, tongue-in-cheek type of humour.
"The news is very heavy. We all need to step back and laugh at ourselves once in a while.
"I think the absurdity of Meeka winning employee of the quarter for four quarters in a row has allowed people to smile."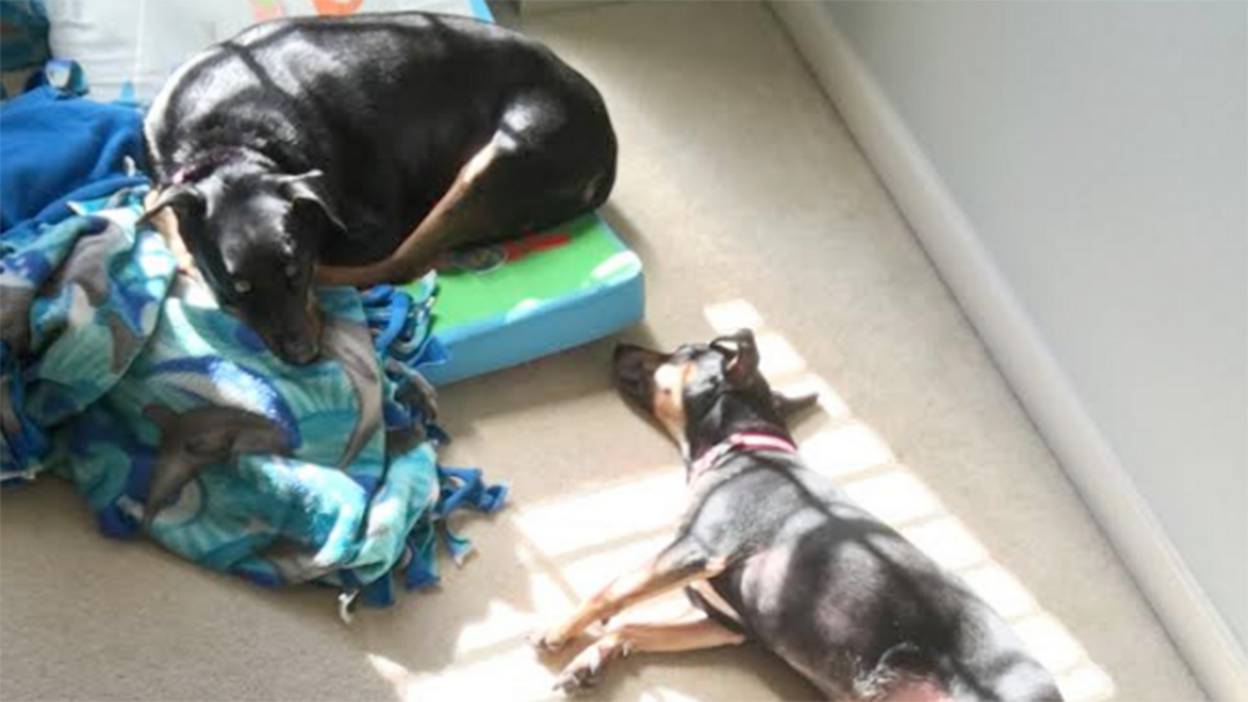 Michael Reeg
But Meeka may not be a nailed on certainty for the first employee of the month prize for 2017.
Michael says he wants to keep Meeka on her toes - or claws - but admits Kya isn't as dedicated.
"I don't believe in participation awards that you get just for literally showing up," he says.
"The employee of the quarter is prestigious and needs to be earned. The way we work, it is that all three of us get a vote.
"Typically, everyone votes for themselves. I usually break the tie based on performance.
"I'd say Meeka is the odds-on favourite right now."