N/A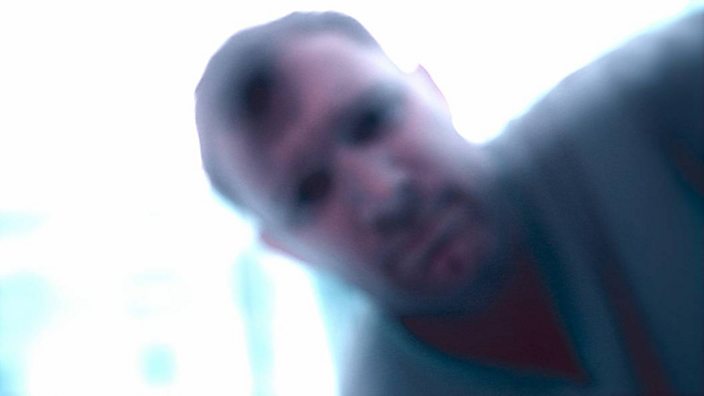 BBC Three
Trapped inside your own body: A doctor's account
Dr James Williams is a Consultant in Intensive Care and Anaesthesia, and treated Terry Newberry, the subject of BBC Three's documentary Locked In My Body,for Guillain-Barre syndrome.
Ever had that feeling when you're falling asleep, or trying to wake up, when just for a moment you can't move, speak or react? Well you're not alone - it's called sleep paralysis and it's a condition experienced by about one in 20 people. But imagine if that paralysis continued not for a moment, but for days, weeks or months - meaning you were conscious and fully aware of what was going on, but unable to move any part of your body. In effect, completely trapped.
That's what Terry was going through when I met him, shortly after he developed a condition called Guillain-Barre syndrome (GBS). His illness was so severe that it very closely resembled a more permanent condition, termed 'locked-in' syndrome.
GBS is thought to occur in response to a recent infection that confuses the body's immune system – even if you are otherwise healthy. In lay terms, the immune system mistakes the nerves for the infection, attacking and damaging them as a result. Consequently, sufferers can no longer send nerve signals as normal, and can no longer command their body. The disease takes hold to varying degrees, and Terry's almost complete paralysis was very much at the most extreme end of the spectrum, which is actually very rare.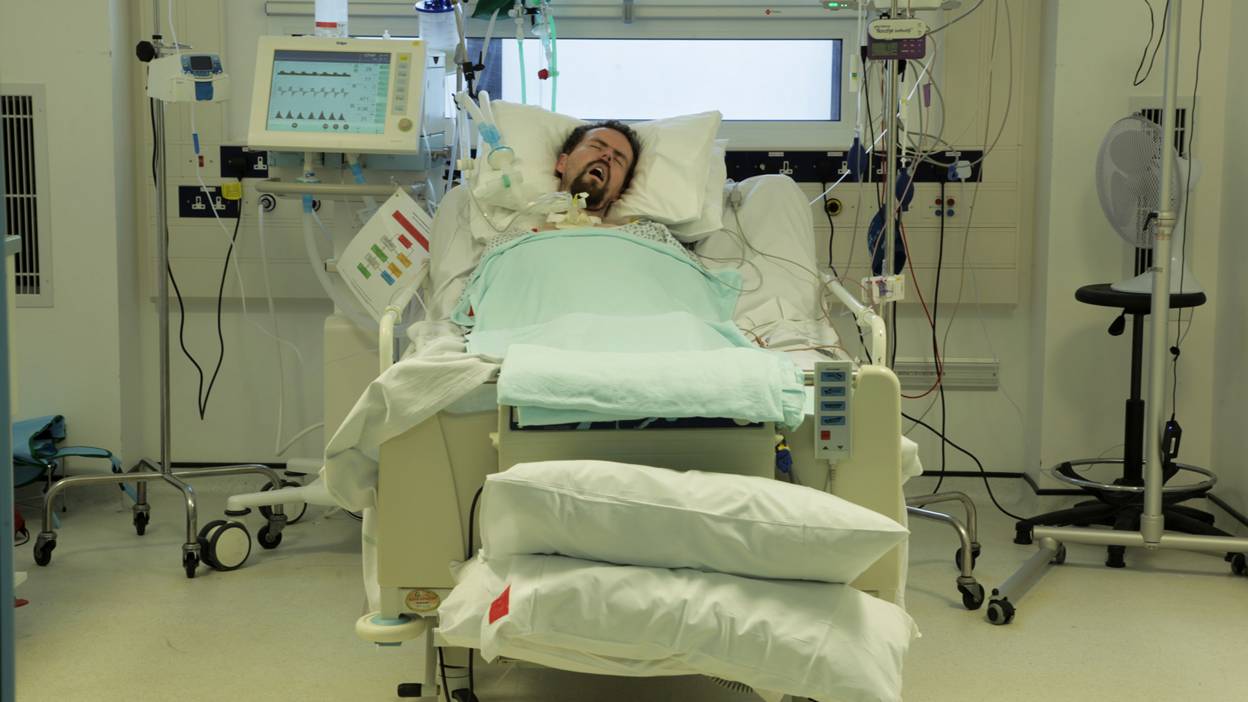 BBC Three
There's no magic cure for the condition; disease-modifying therapies can speed up recovery time, but the mainstay of treatment for severe cases is simply supporting the patient's organs and keeping them alive until they can recover.  For Terry, it took over 100 days before he was well enough to leave hospital.
Keeping the channels of communication open
Such severe muscle paralysis not only takes away your movement, but it also leaves you unable to fulfil your basic human need to communicate. Terry is about my age, and I was struck at how quickly his ability to communicate even basic wants and needs had been taken away from him. It is a terrifying place to be.
We were really concerned about the psychological damage that this could cause. We needed to establish a quick and reliable way of communication to help combat this. I wanted to do everything I could to help ease his discomfort. Equally, it's rare that we gain so little insight into a patient's personality and persona after treating them for so long, and I really wanted to get to know Terry better.
His GBS meant the only channel of communication currently open to him were via eye movements. The SALT team (speech and language therapists) were already involved, working on reliable ways to communicate, which was done by lifting up his eyelid and asking simple questions. If Terry responded with rightward gaze he meant yes, and leftward gaze meant no. Sounds simple enough, but Terry's eye muscles would fatigue easily, and opening his eyelids would flood his eyes with blinding light – a stark contrast to his usual state of perpetual darkness. Many times he would not respond, simply because he happened to be asleep.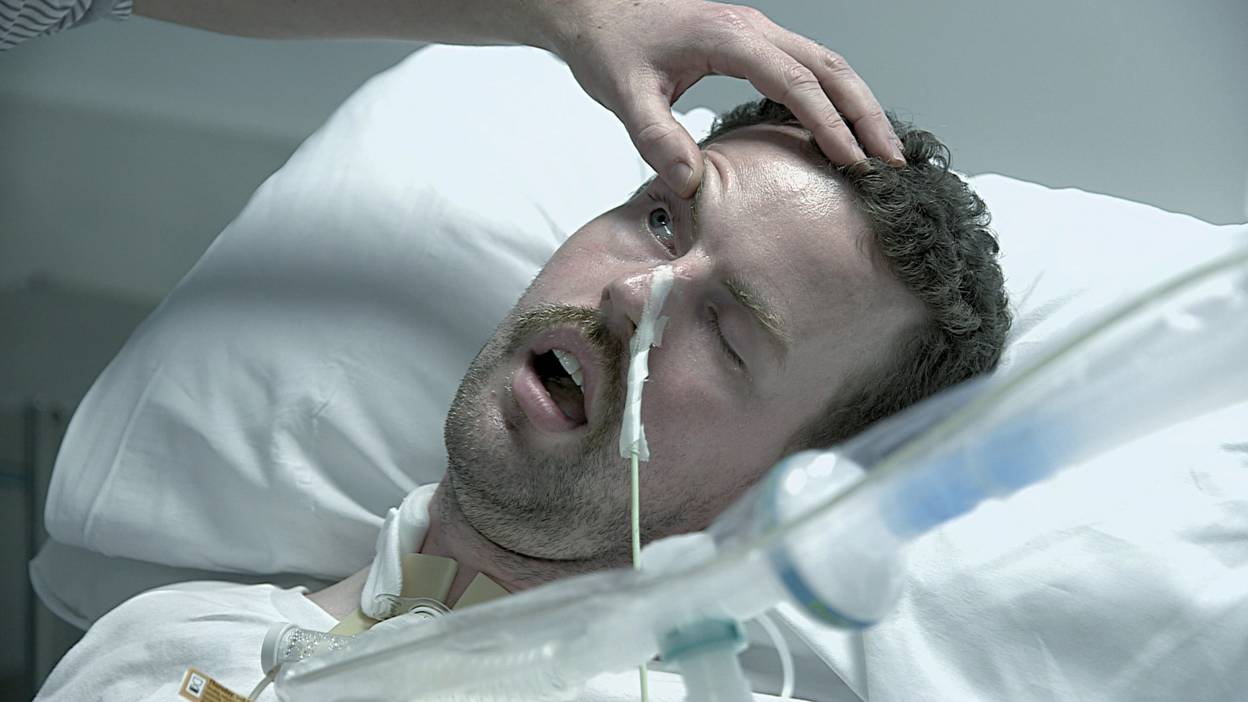 BBC Three
So I started to look towards a more efficient technological solution. After considering more bizarre communication devices, such as testing the pH of his saliva (requiring Terry to use food imagery by thinking of lemons or milk, altering their salivary pH so the questioner could work out what food they were thinking of), we settled on the eye-gaze communication tablet.
This device uses an alphabet grid on the screen, and eye-gaze cameras to follow Terry's gaze (as by now, he was able to spontaneously open his eyes for a period at a time). Simply by looking at the letter or word he wanted, and either pressing a switch or resting his gaze for long enough, Terry could select and spell words and sentences. The tablet would then read them out on his behalf. The was a huge breakthrough, in particular for the staff, who had really struggled up to that point.
So Terry could, to an extent, talk again. With time, his immune system stopped attacking his nerves and his body started to repair the damage. Once his chest muscles got better, we were able to remove the breathing tube, allowing him to speak properly for the first time in months.  It was clear that Terry had missed the simplicity of speech, and was relieved not to rely on others and electronic devices to communicate – understandably!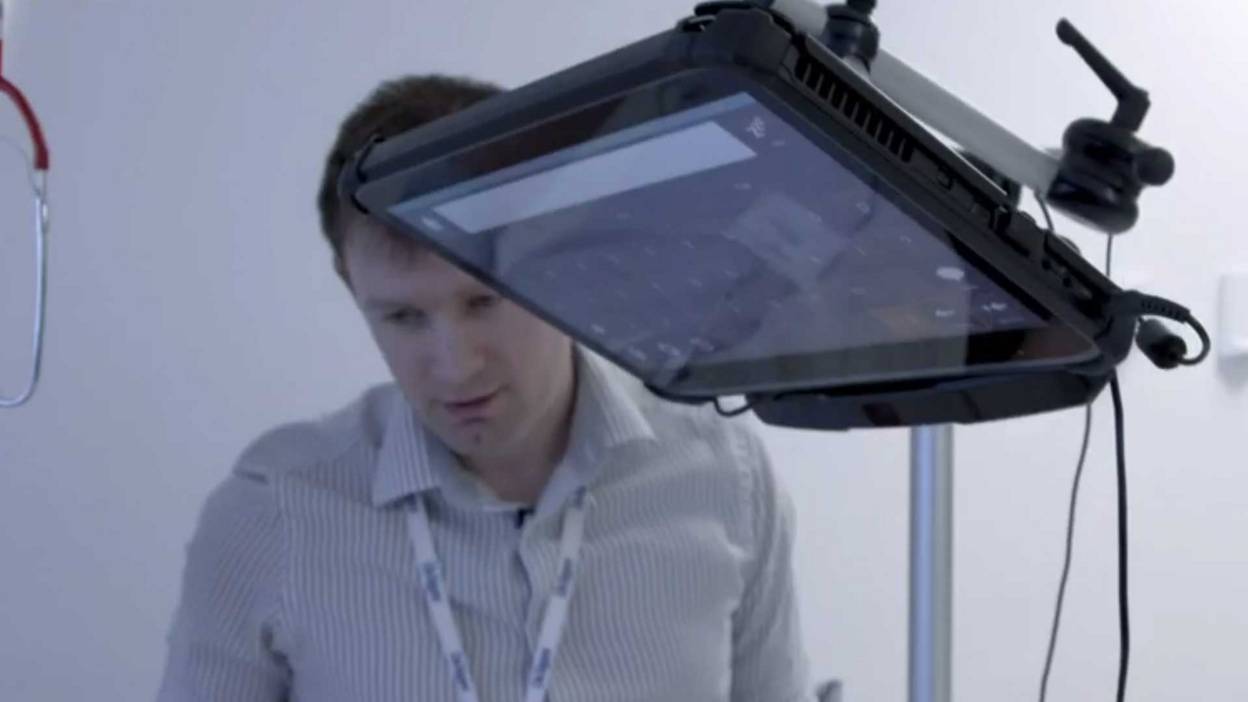 BBC Three
Terry's body continues to improve and gain strength as he continues intensive rehab outside of hospital.
Treating Terry, I was struck by the opportunities available in using technology to fulfil that fundamental human need to communicate. The bravery and resilience Terry demonstrated was amazing, overcoming his illness with such determination. It was a real lesson that even in silence, there can be great strength.
Watch the documentary in full here.