N/A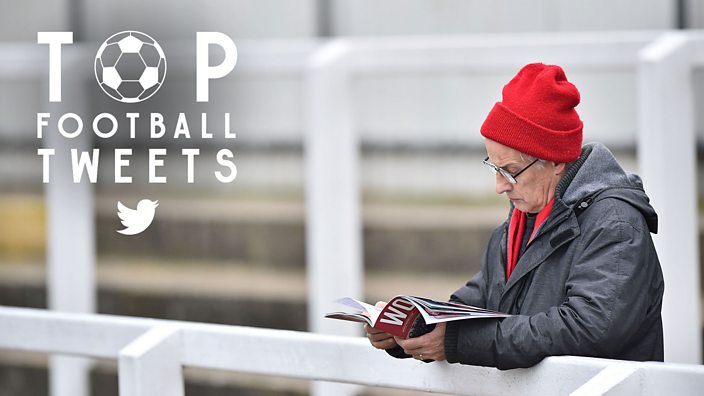 Getty
Not everyone believes in the magic of the Cup
Is the romance of the FA Cup dead?
Christmas is over, and the new year can only mean one thing: the third round of the FA Cup. The arrival of the Premier League and Championship clubs in the sport's oldest competition is an important milestone in any season, and this weekend's action did not disappoint.
There were plenty of 'cupsets' as the minnows took on the big boys and won - but not every fairy tale has a happy ending.
Let's be honest, the best part of the FA Cup third round is the hope that a non-league side can cause an upset against Premier League opposition. It's the stuff dreams are made of.
This year, Woking had the chance to etch their names into the history books as they were drawn at home to Watford. But the Hornets spoiled the party, running out 2-0 winners.
To be honest, it doesn't seem like the National League side ever really expected things to go any differently.
You've got to admire the honesty.
While Woking were too 'Woke', Oldham dared to dream as they toppled Premier League side Fulham at Craven Cottage.
The result must have been particularly confusing for this steward, who seemed to take a nap in the middle of the game - he must have thought he was still dreaming when he awoke to see the League Two side claim the win.
As it happens, the Latics have a rather good recent record in this regard.
Queens Park Rangers pulled off an unlikely FA Cup win too as they beat Championship leaders Leeds United to progress to the fourth round of the cup.
While a Championship team beating someone in their own division may not seem like a massive shock, it's worth keeping in mind just how badly QPR have struggled at this stage over the last two decades.
Can they fully exorcise their demons and reach the fifth round? History says it'd take something rather spectacular.
Manchester United maintained their winning ways under Ole Gunnar Solskjaer as they beat Reading 2-0, though there was some drama as Alexis Sanchez attempted a coup against the new manager by taking his seat on the bench.
5) Comeback of the century
It wasn't all about the FA Cup this weekend, with the National League game between Chesterfield and Ebbsfleet United boasting one of the most dramatic finales in the history of football.
After coming from 3-0 down, Chesterfield defender Will Evans scored in the 95th minute to level the scores at 3-3.
But the game was not over yet, as Ebbsfleet were awarded a penalty in the 96th minute, with Chesterfield keeper Callum Burton given his marching orders for his attempted tackle.
With all their subs already used, goalscorer Evans stepped in as the emergency keeper, saving the penalty to earn his team a crucial point in their battle against relegation.
Unsurprisingly, Evans was named man of the match. Though he took it all in his stride.
It's difficult for teams at the bottom of the footballing pyramid to make an impact in the transfer market. The increasingly large fees demanded of teams means they have to find money from elsewhere to get some deals done. But that doesn't mean you should be skimping on the heating bills.
Speaking of transfer business, Newcastle fans are hopeful for a strengthened squad this January as club owner Mike Ashley is ready to splash out on some big-money signings.
It's hard not to feel bad for Alvaro Morata. For many, the Spaniard has failed to live up to the hype that surrounded his transfer from Real Madrid to Chelsea last season and he continues to be linked with moves away from the west Londoners.
While Blues fans will be hopeful that his double against Nottingham Forest on Saturday can kick-start his season and send him on a hot streak, there was another moment that perhaps summed up his Chelsea career better.
Rangers announced last week that they had agreed a pre-contract with Kilmarnock's Jordan Jones. The Northern Irish winger will join in the summer on a free transfer and it appears that he has been auditioning for that move for some time.
There's no clearer sign that we are living in a simulation that is slowly breaking than the increasingly 'early Championship Manager regen' feel to the names given to footballers these days.