N/A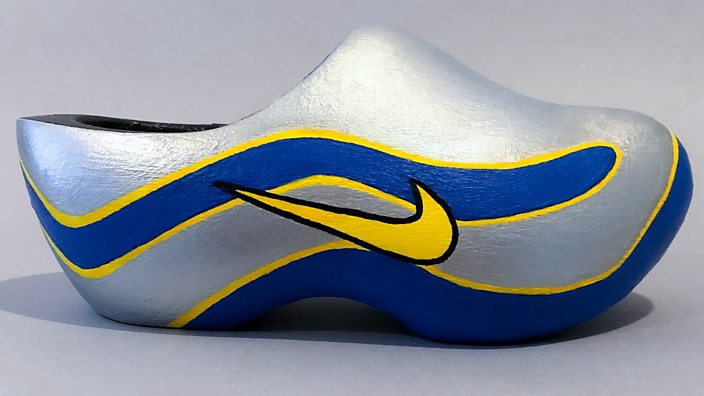 James Reynolds
This artist is turning clogs into iconic football boots
Michael Owen's Umbro Speciali, David Beckham's Adidas Predator, Ronaldo's Nike Mercurial R9 - classic designs recreated as clogs.
"I need those Adidas Predators, Mum. They are really going to help take my dead-ball game to the next level..."
That's 'child' us talking. It's probably also 'child' you talking. In fact, for the sake of transparency, it's 'adult' us talking too (we still want them).
Anyway, what we're saying is - a football boot is rarely just a football boot. Within those synthetic, faux-leather bounds is contained a whole world of individual hopes, dreams and, for many of us, nostalgia.
Because as time passes, many of us still associate certain boots with certain players and tournaments. James Reynolds, 33, certainly does.
James is a visual artist who works in advertising, often around sport. He has tried to capture this nostalgia for boots with his project, Custom Klompen.
After spending some time in the Netherlands, he had an idea - to buy a load of traditional clogs and give them a glow up.
"You see them in all of the tourist shops in the Netherlands," he tells us. "But they're a bit stereotypical - like Beefeaters for us."
After playing around with painting the clogs as classic trainers, he decided to use them as a palette to lovingly recreate some recognisable boots.
"There's just so much nostalgia attached to boots," he says. "I think everyone remembers their first pair. You remember the goal you scored in them. You remember what your favourite player wore while you were growing up."
Below, James talks us through some of his favourite creations.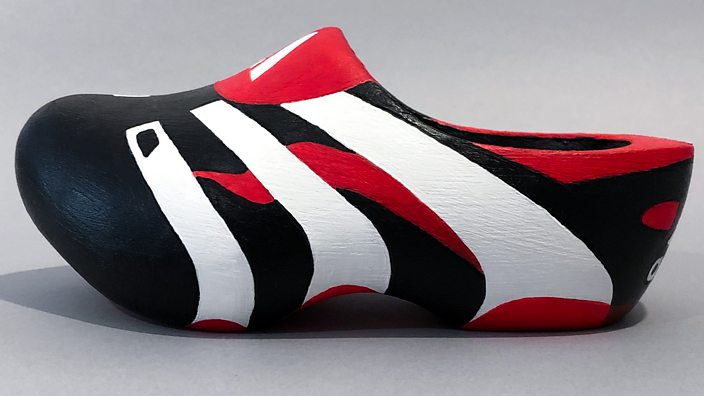 "Before YouTube, the World Cup was a chance to see players you'd never seen before, and France 98 was when players really became associated with certain boots."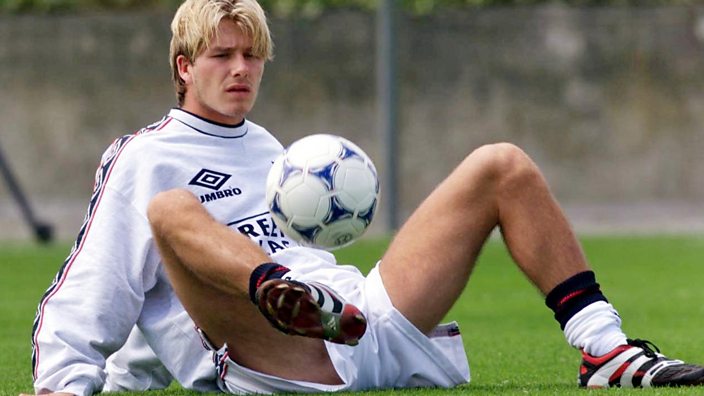 "The Predators, with blades instead of studs, and rubber fins which would supposedly make you - or make you think you could be - as accurate as David Beckham at free-kicks, had a real mystique to them."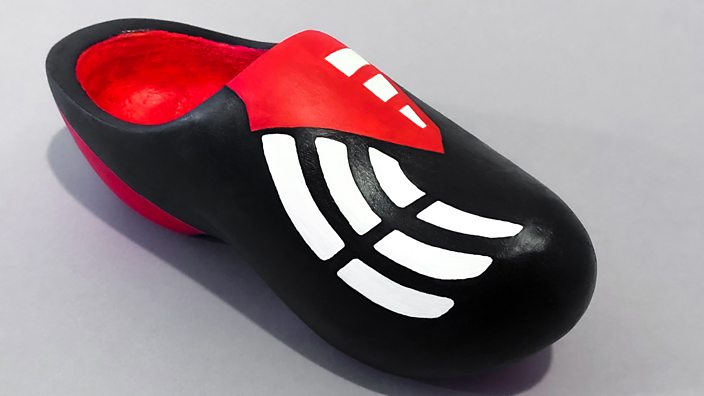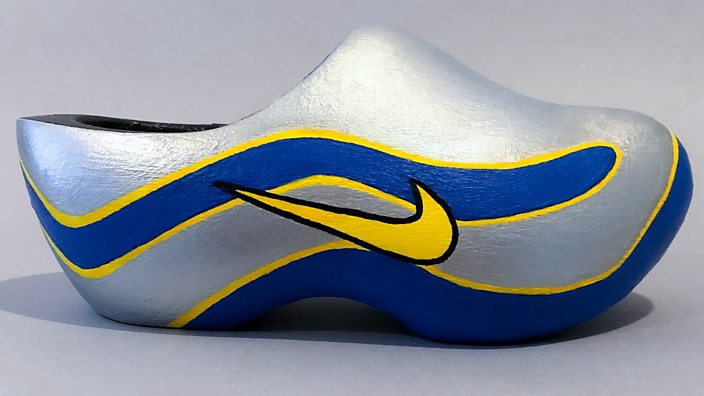 "Both the boots and the player they were exclusively designed for were like nothing I had ever seen before. Ronaldo stood out on the pitch even without the boots, but he became even more mythical with them on."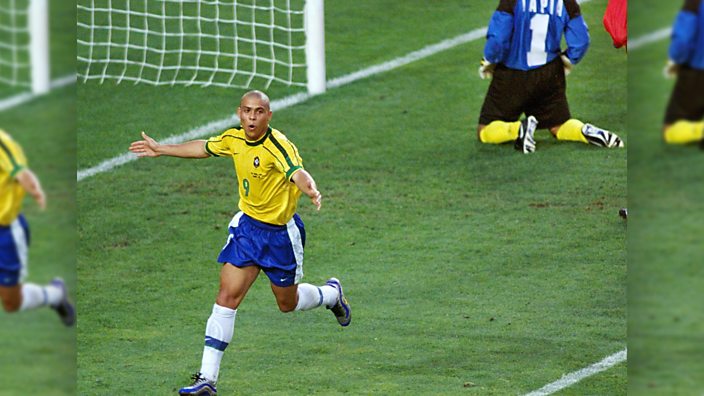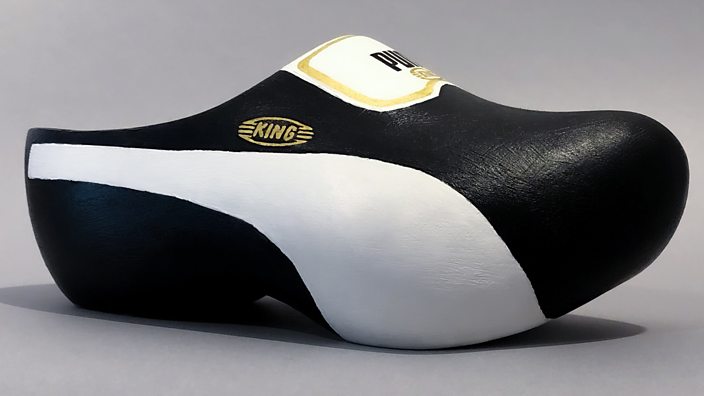 "These were my first ever boots, and I loved the look of them, with the large tongue and subtle flash of gold. I saw photos of Pele, Maradona and Cruyff playing in them, and Tony Yeboah scored his iconic goals against Wimbledon and Liverpool wearing a pair. They are a classic look that Puma have remained faithful to when creating the modern versions."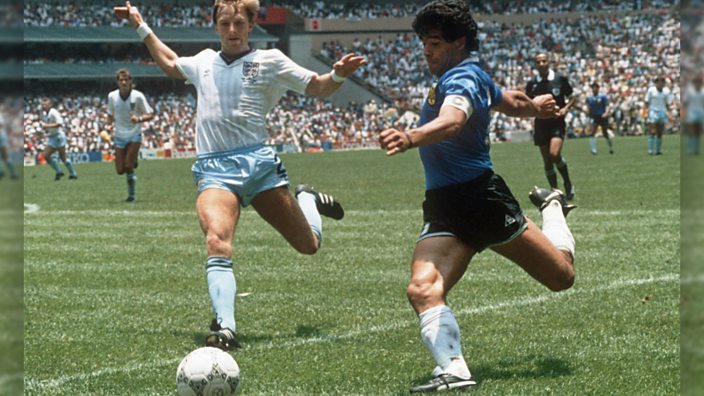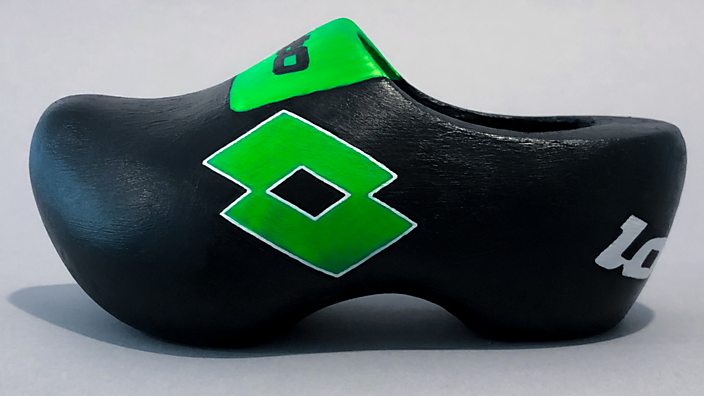 "I remember seeing Clarence Seedorf, Cafu and Andriy Shevchenko playing in these, and after a bit of research found that many more players wore them, particularly at USA94 - Hagi, Ortega, Taffarel, Albertini - and then Davor Suker at France 98."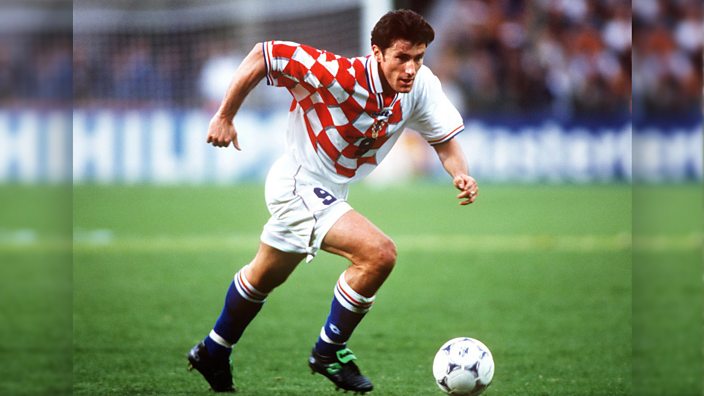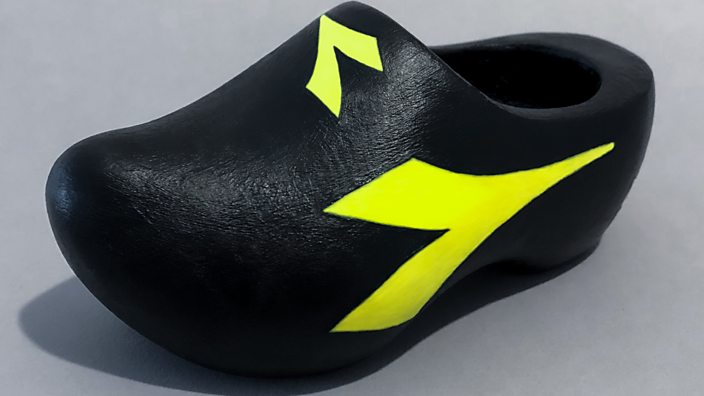 "These were the boots that Roy Keane, Gary Neville and Nicky Butt wore during their Champions League run in 1999. They were understated and underrated, and Roberto Baggio dominated Serie A in them for years."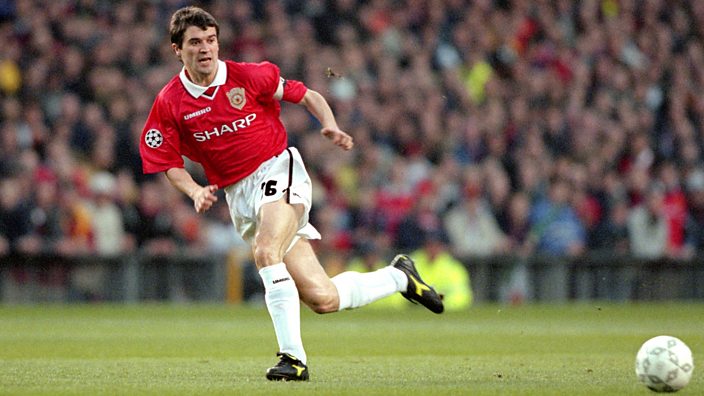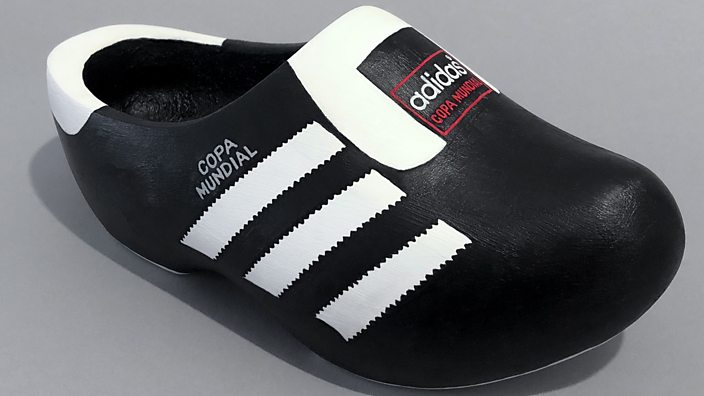 "These are possibly the most iconic boots ever made. A simple, classic design with the fold-over tongue, and worn by many of the all-time greats. With many modern boots being fluorescent and synthetic, these simple black and white leather boots still stand the test of time."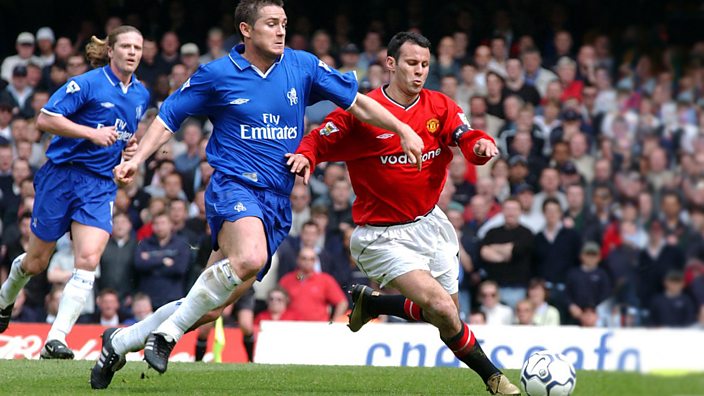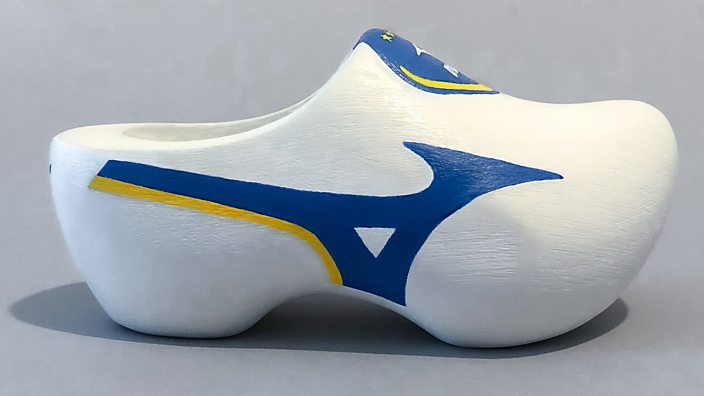 "Brazil's 2002 World Cup squad had so many stars - Ronaldo, Ronaldinho, Roberto Carlos, Cafu - but it was Rivaldo in these white boots who really stood out for me."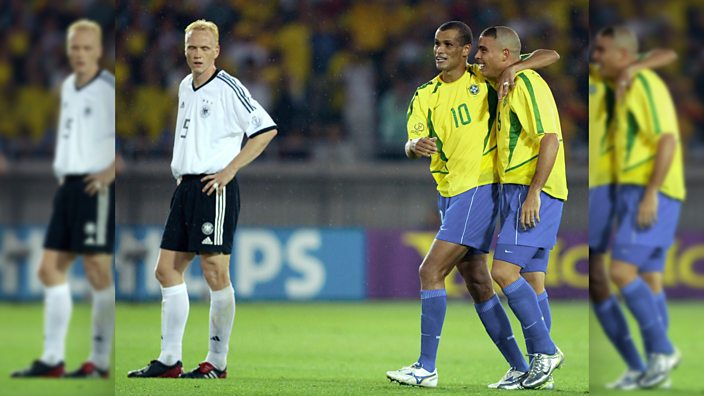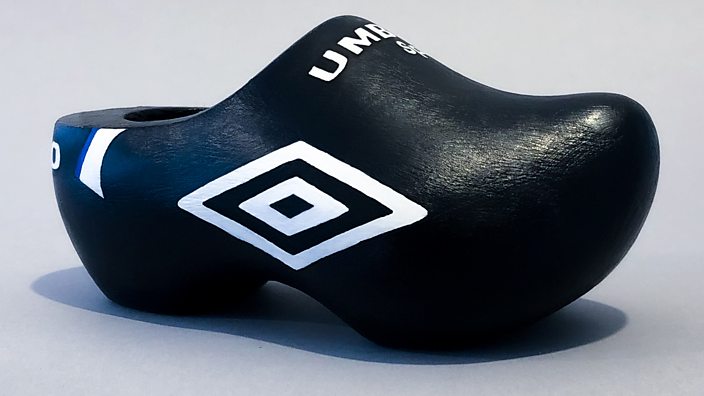 "I remember these as Alan Shearer's boots. Roberto Carlos wore them when he scored that unbelievable free-kick against France in Le Tournoi in 1997, as did Michael Owen when announcing himself to the world for his goal against Argentina at France 98."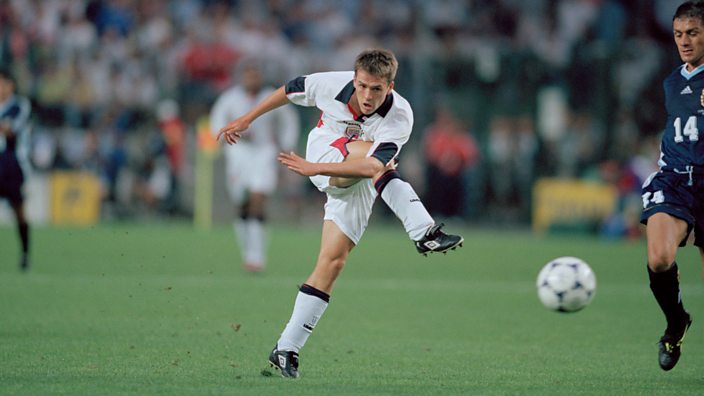 Well, if you weren't in the mood for a kickabout beforehand, you definitely are now, right?