N/A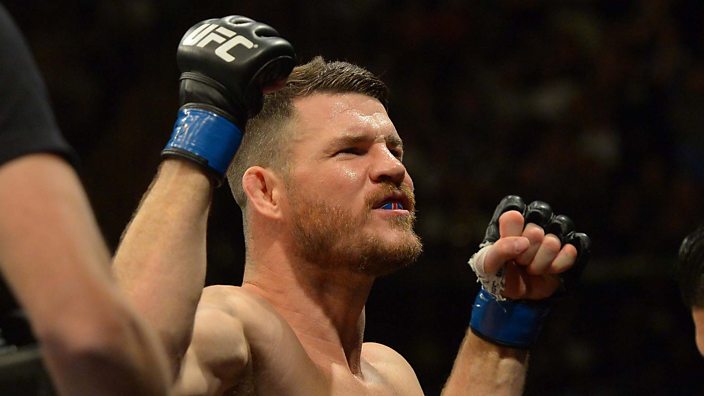 Getty Images
Michael Bisping, the UK's first UFC champion, has retired from MMA
'The Count' has called time on a career in which he was a pioneer for MMA in the UK
Michael Bisping has retired from MMA, calling time on a stellar career in which he became the UK's first UFC champion.
On Monday, 'The Count' revealed on his 'Believe You Me' podcast that his time competing in MMA had come to an end.
"It ain't worth it," Bisping said. "What else am I going to do? I won the belt, I've had tons of wins. I've done everything I set out to achieve."
Bisping, who grew up in Clitheroe, Lancashire, leaves the octagon with a 20-9 record in the UFC. He also shares the record for most fights and wins in the UFC, and believes there is nothing left for him to do in combat sports as a competitor.
"What's the point of flogging a dead horse? Not that I'm a dead horse, but what's the point? I've used my platform to open other doors. You've got to know when to walk away. I'm almost 40 years old – the time is now," he said.
Bisping's brash attitude and trash talk earned him a reputation as one of the UFC's most divisive box office fighters. His personality also created opportunities outside of the octagon, as a TV pundit and even acting roles in films such as XXX: The Return of Xander Cage and My Name Is Lenny.
But Bisping kept going, and took a fight against Kelvin Gastelum in Shangai just three weeks after his defeat to GSP. He was knocked out in the first round.
"It's been a long journey – in 2003, I started training," he said. "So 15 years as a professional fighter, 12 or 13 years in the UFC. You can't do it forever."