N/A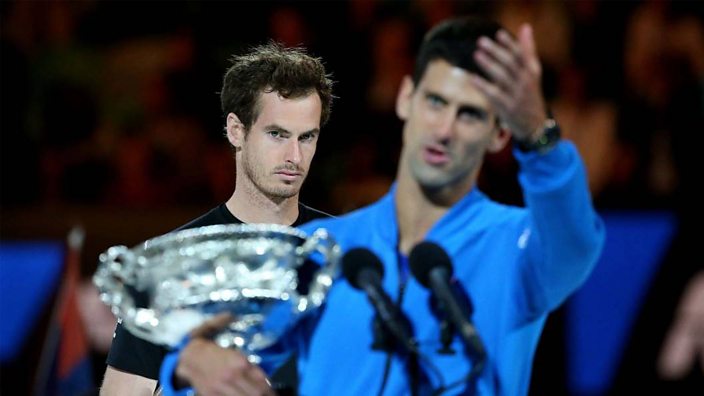 Getty Images
Always the bridesmaid: Sports stars and the titles that have proved most elusive
Andy Murray has failed in another bid to secure the title he has arguably found hardest to win - the Australian Open.
Murray suffered a shock defeat to Germany's Mischa Zverev in the fourth round, just a day after his big rival Novak Djokovic was also dumped out of the competition.
During a superb career so far (winning Wimbledon twice, Olympic gold twice, the US Open, ATP Tour Finals, Davis Cup and grabbing the world number one spot last year), two major titles have evaded his grasp: the French and Australian Open.
However, it's the latter title that has proved most frustratingly elusive. Murray has made it to the final in Melbourne an astonishing five times but never sealed the deal, and will now have to wait another year after suffering his earliest exit at the competition since 2009.
Murray's trials and tribulations down under got us thinking about others who have found certain titles just that bit too far out of reach.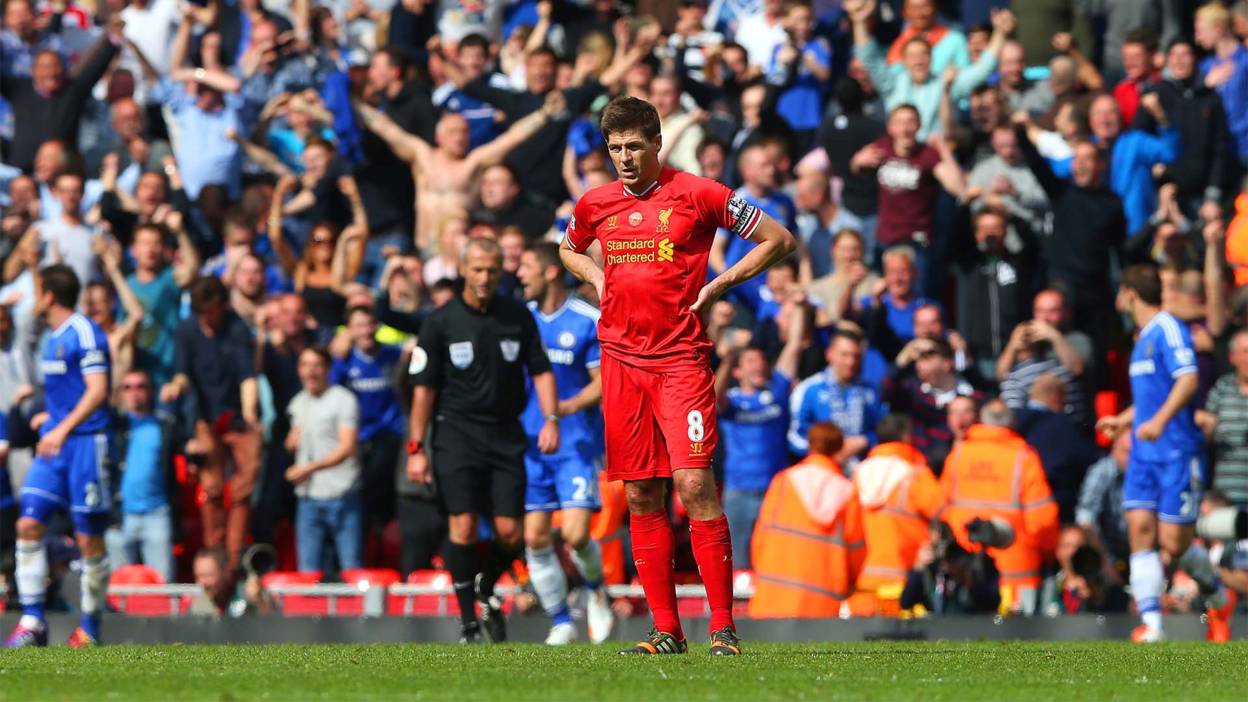 Getty Images
'Stevie G' won pretty much everything a player can win in club football - however, there's one big thing missing.
For all the European and domestic winner's medals he picked up during his glittering career, he could not lead his beloved Liverpool to their first Premier League title.
He came mighty close, most notably in 2014, when the Reds made an unlikely and seemingly unstoppable charge for the title.
After a vital win over Man City during the run-in, an emotional Gerrard was picked up on TV cameras urging his team-mates to "not let this slip" in the final few games of the season.
Cruelly, just a couple of weeks later, Gerrard slipped at Anfield, allowing Chelsea's Demba Ba to score - dealing a crushing blow as the Reds' title hopes fell apart.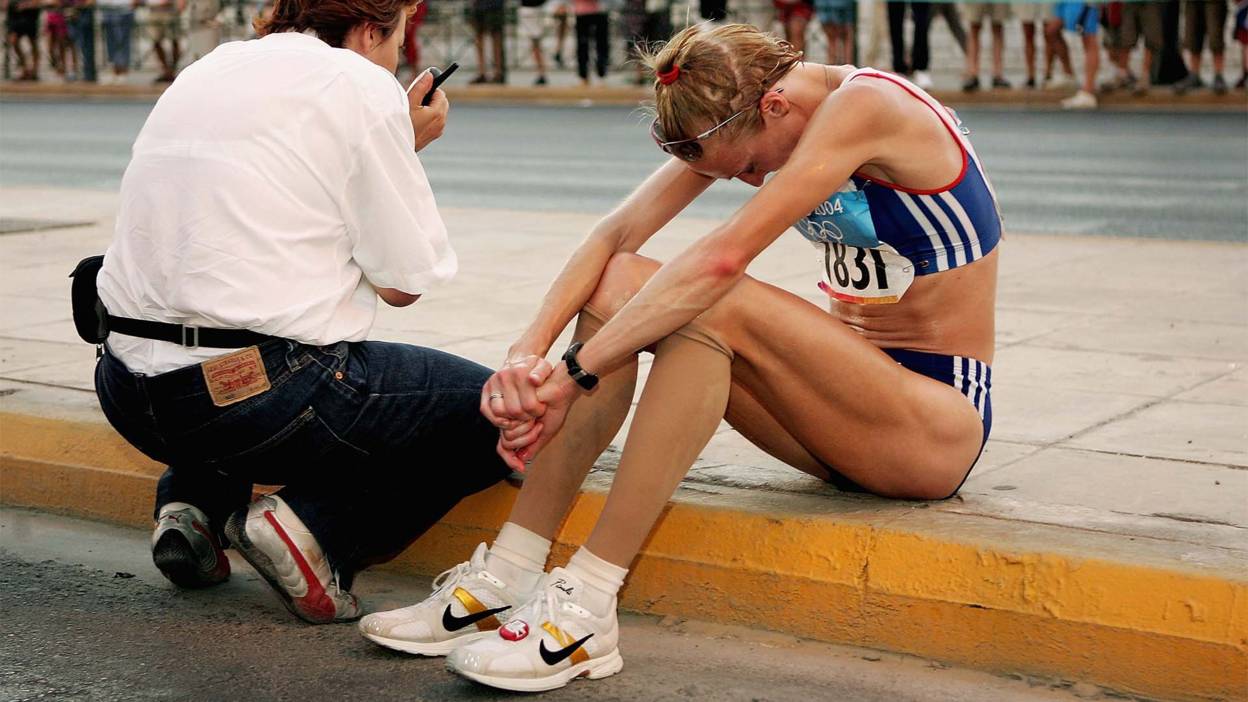 Getty Images
British long-distance runner Paula Radcliffe is a legend of the sport and still holds the world record for the women's marathon – running the 26.2 miles in just over two hours 15 minutes.
Radcliffe won world, European and Commonwealth titles, but when it came to the Olympic Games, she had a torrid time.
She went to four Games in total. After narrowly missing out on medals on the track in Atlanta 1996 and Sydney 2000, Radcliffe could not finish either the marathon or 10,000 metres at Athens in 2004, when she was arguably at the peak of her powers.
After taking a break to have a baby, Radcliffe made a comeback in time for Beijing in 2008 but she cramped up in the marathon and couldn't crack the top 20, meaning her glorious career would end without the Olympic medal she craved.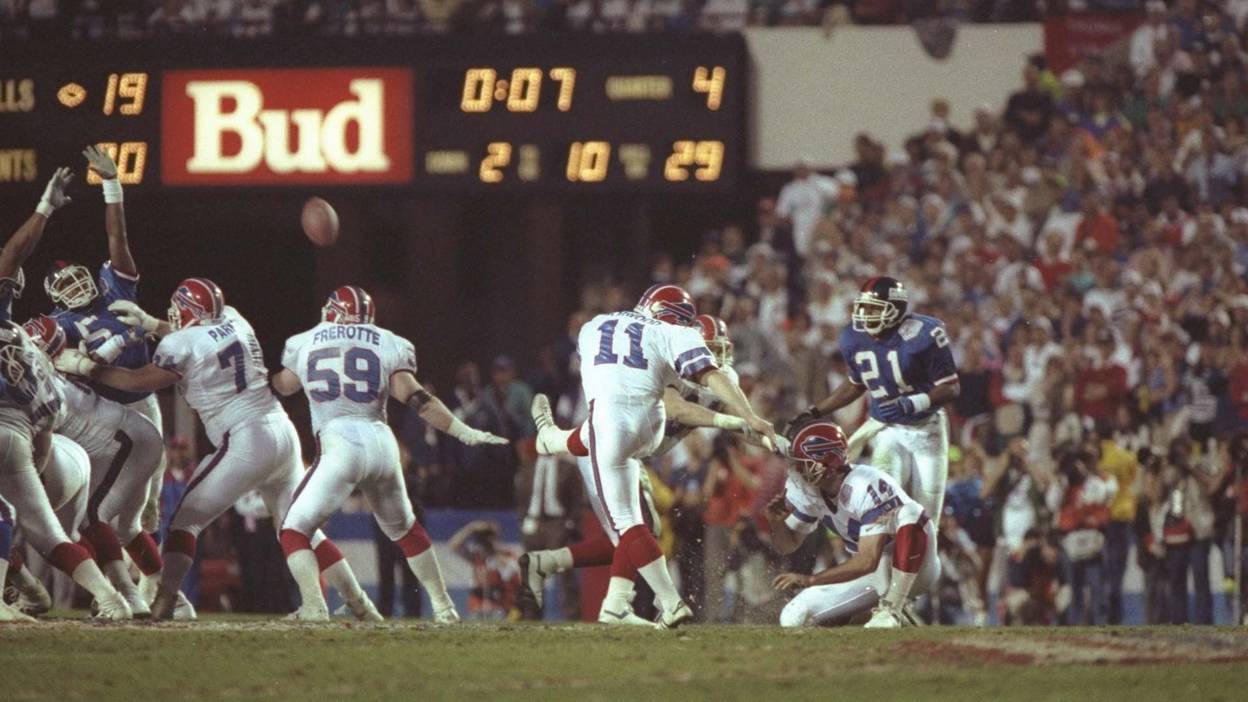 Getty Images
There are still 13 NFL teams who have never won the Super Bowl, but for one of them, the elusiveness of the Vince Lombardi trophy has been particularly agonising.
In the early 1990s, the Buffalo Bills won four consecutive AFC Championships to book their spot in four straight Super Bowls, but lost them all.
The toughest defeat of all was in 1991, when the Bills lost 20-19 to the New York Giants, with kicker Scott Norwood missing a last-gasp field goal that would have handed Buffalo the win.
Netherlands football team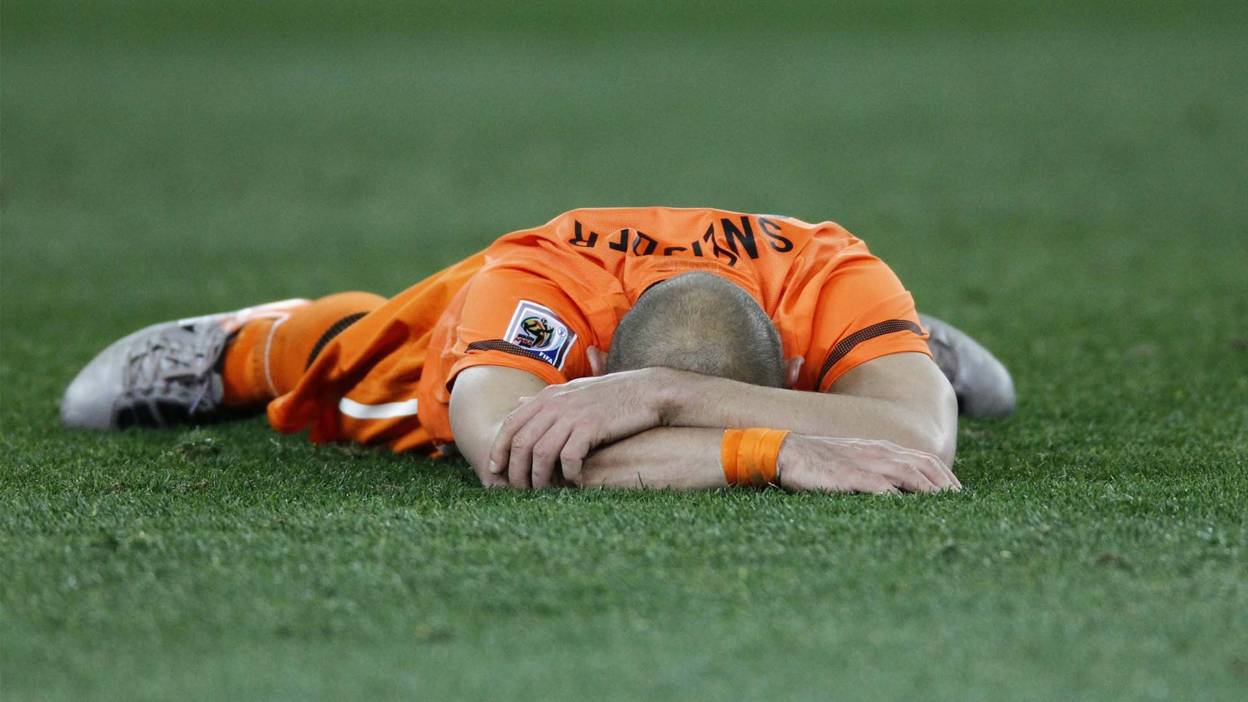 Getty Images
The Dutch football team have a first-class pedigree and have produced some truly world-class players.
Yet they have never won the World Cup - even with Johan Cruyff, Ruud Gullit and Dennis Bergkamp in their squads.
They've made it to three finals: losing out to hosts West Germany and Argentina in 1974 and 1978 respectively, and most recently in 2010, when they were beaten by Spain in extra-time.
Still, it's the 1974 defeat that stings the most, when the Dutch team that created 'Total Football' lost an early lead and their heads in the final to lose to their arch rivals.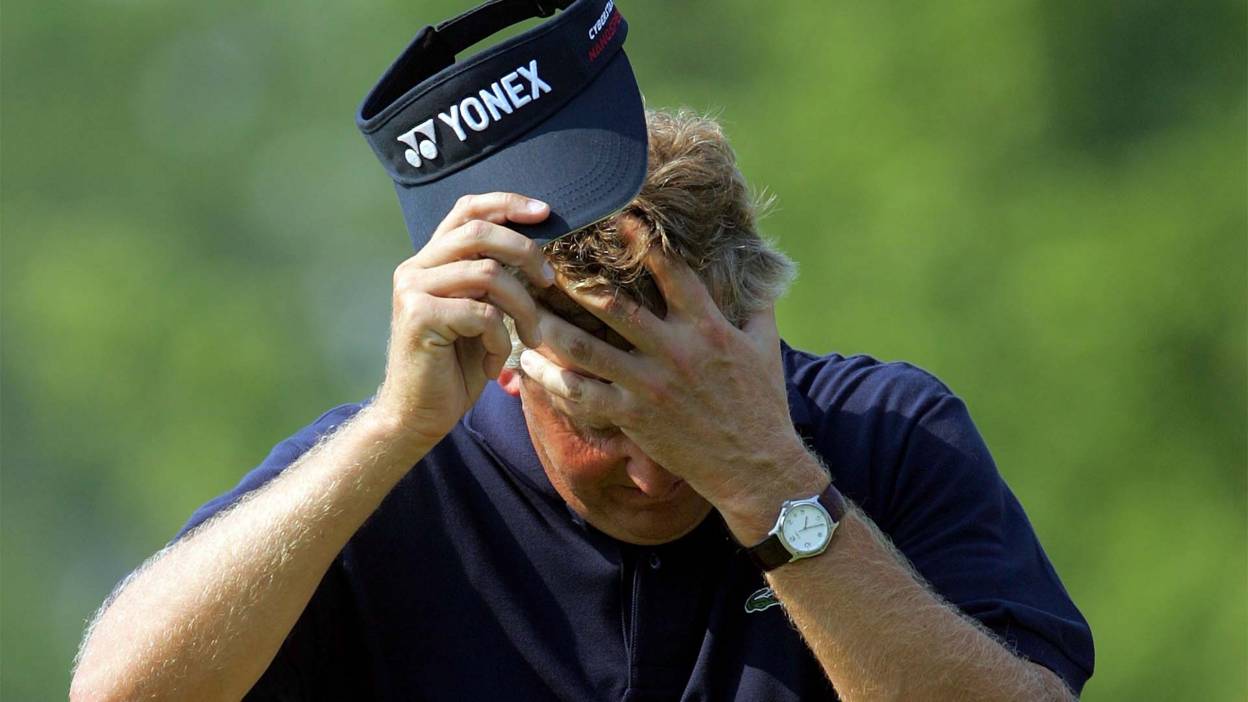 Getty Images
Colin Montgomerie was Britain's best golfer of the 1990s. The big Scot won a record eight European Order of Merit titles, 31 European Tour events, and never lost a singles match at the Ryder Cup - winning it six times as both a player and captain.
However, he never managed to win one won of golf's four Major tournaments - The Open, Masters, US Open, or US PGA - finishing runner-up five times.
At the 1992 US Open at Pebble Beach, Montgomerie finished his final round in the lead. Sure the round was good enough for a first Major win, golf legend Jack Nicklaus shook Montgomerie's hand and said, "Congratulations on your first US Open victory."
Yet, rival Tom Kite was still on the course.
"Just as Jack said it, Kite chipped in," said Montgomerie. "Then he just turned away."
Kite ended up winning the title, with poor Monty shunted down to third.