N/A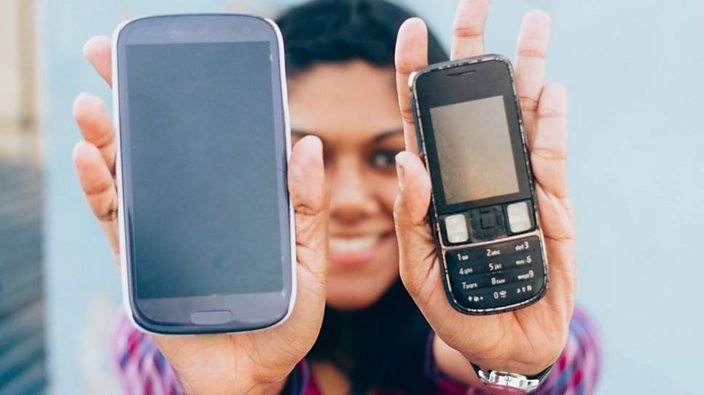 Getty Images
Your old phone is wrecking the planet
As new phones are launched, some people will ditch their existing phones to upgrade to the latest model.
But what happens to our disused smartphones - and our laptops, TVs, and other appliances - once we've moved onto the next version? They're sent away to be recycled, and we all live environmentally happily ever after, right?
We're only just beginning to get our heads around the ecological consequences of our disposable attitudes to electronic consumption. This is known as e-waste, a broad term covering electrical and electronic equipment, also known as WEEE (waste electrical and electronic equipment).
According to a 2014 report, around the world we generate around 41 million tonnes of e-waste each year. That's the equivalent of throwing out 800 laptops every single second. In the UK, households and companies are responsible for throwing out around two million tonnes of WEEE each year, from large appliances (like fridges and washing machines) to TVs, computers, printers, tablets, and smartphones - not surprising when there are reportedly now more devices than people on Earth.
The stats are pretty alarming, and they're getting worse. In 2014, The United Nations University said the amount of global e-waste is expected to increase to almost 50 million tonnes by 2018 and it is likely a result of so-called"planned obsolescence". This is the theory that basically your devices - phones, laptops, iPads, print cartridges - are built to be replaced, either due to malfunctioning or by the release of newer, shinier models.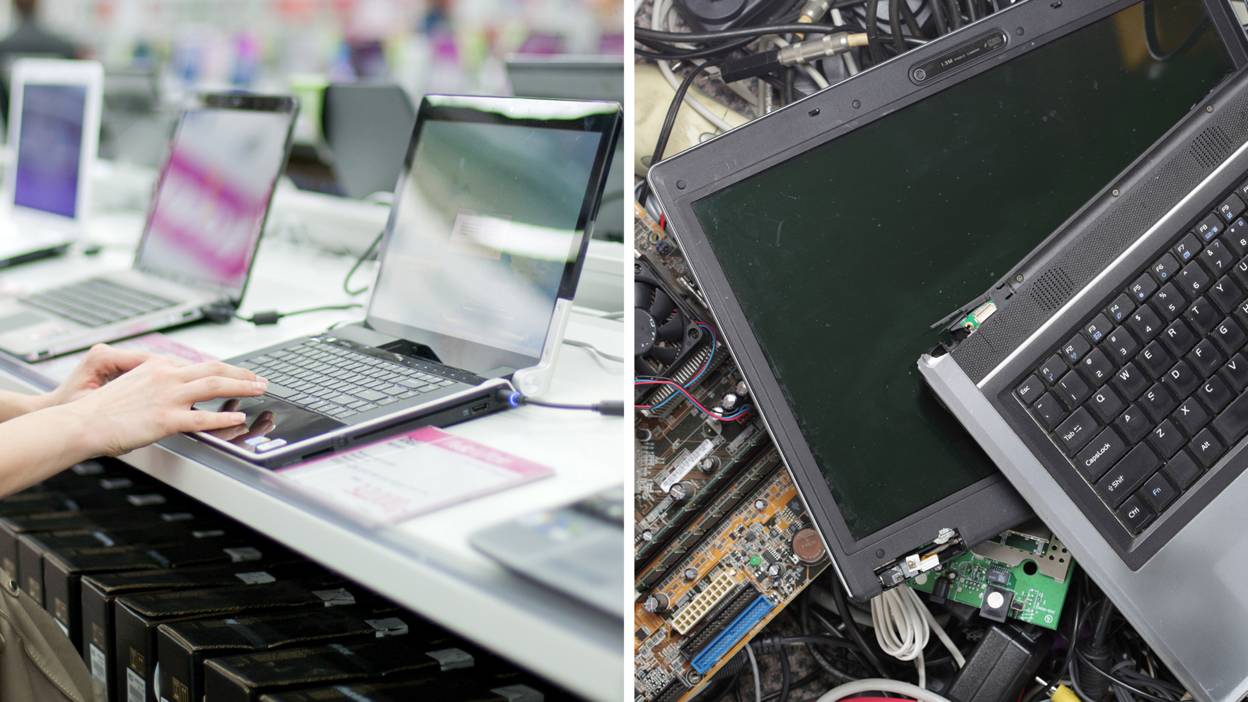 Getty Images
For the environment, this is disastrous news. The UN Environment Programme explains that mishandled e-waste causes the "pollution of soil and water systems, emission of greenhouse gases, thinning of ozone layer, and negative impact on marine and forest ecosystem by ultraviolet radiations." On top of that it can cause harmful repercussions for human health, including a risk of toxic radiation and cancer.
There are regulations and laws in place to try to keep some control over the disposal and redistribution of e-waste, but there's also a black market surrounding our leftover tech.
As you can imagine, regulating e-waste is an enormously complex task. Many countries, including the UK, have their own laws regarding the proper collection, disposal, and recycling of e-waste. There are also several European and international conventions that try to manage the issue, as well as track the international flow of e-waste across different countries and continents.
These are all part of the formal, official processes of managing and attempting to reduce e-waste and landfill dependence. The problems come from the informal processes, because right now, only four billion people out of the world's population of 7.4 billion are covered by national legislation regarding e-waste.
There are no official stats for the amount of e-waste that is collected informally. A spokesperson from the UK Environment Agency told BBC Three: "Waste crime is a serious issue diverting as much as £1billion per annum from legitimate business and the Treasury. The Environment Agency has invested over £65m to help tackle this problem since April 2011"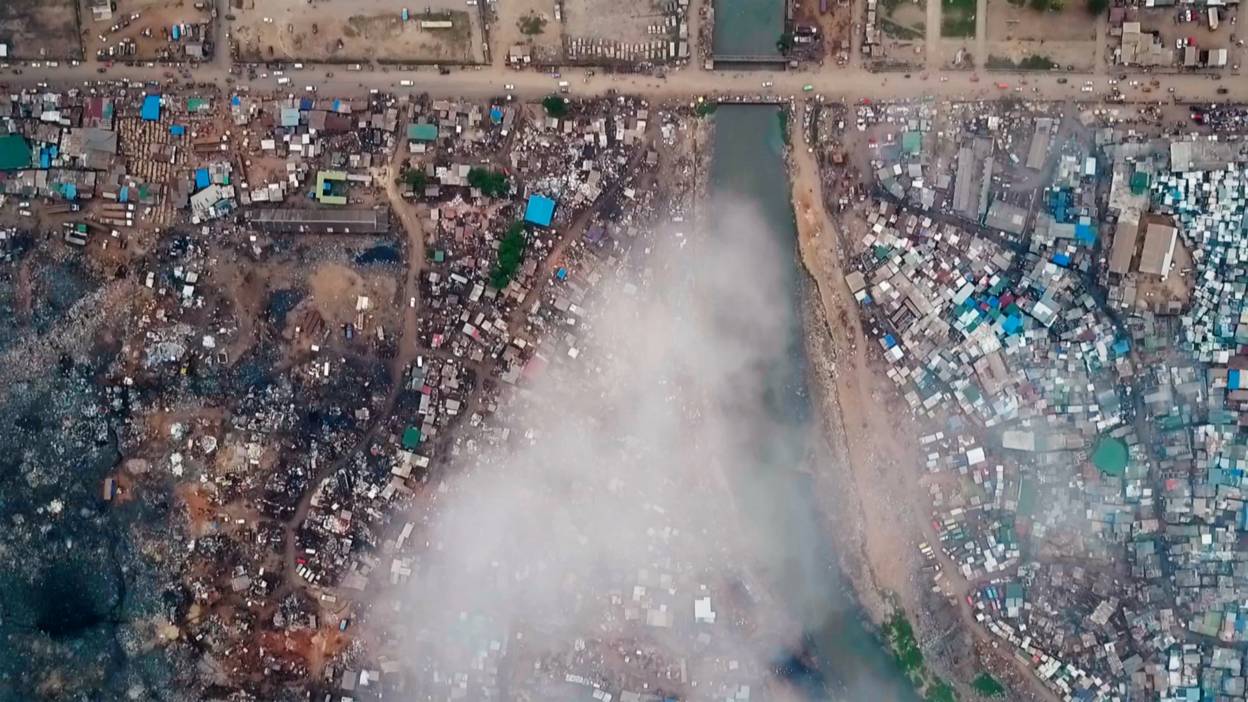 BBC Three
E-waste site in Agbogbloshie, Ghana
Gaps in the law surrounding "the e-waste supply chain" have created an illegal international trade that sends e-waste from developed parts of the world like Europe, the US, and Japan to developing countries with less regulated waste removal laws, like China and Africa. On top of international trade, Africa also has a huge market in domestic e-waste dumping. Hong Kong, Pakistan, India, Bangladesh and Vietnam are also believed to be growing e-waste destinations.
Worryingly, it's believed that only 10% of global e-waste is properly recycled and disposed of. Major tech companies like Samsung (which had to recall some 2.5 million Galaxy Note 7s last year) and Apple have their own policies about managing the collection and recycling of their products, with particular emphasis on "take-back" schemes where customers return their old tech to be recycled.
E-waste is now one of the biggest forms of illegal waste trafficking - estimated to be worth as much as £14bn (US$18.8bn) annually. It's often transported under the guise of being second hand goods. This ploy deliberately plays on ambiguities and discrepancies in international e-waste law. For instance, a used computer that's still in working order isn't classified as hazardous waste under existing law, and so can be legally shipped overseas.
At the heart of these illegal practices are dumping sites like Agbogbloshie in Ghana, and Guiyu in China. Electronics from across the world are sent there before salvageable parts are repaired or sold on by formal and informal brokers (these could be companies or individuals).
The leftover parts then end up in dumps and landfills, where they are then stripped of their valuable materials - like copper, silver, aluminium and zinc. This typically requires burning the plastic off copper wiring in order to extract the precious material to sell to brokers.
At Agbogbloshie, in Ghana, some young men earn as little as £1.90 a day for their graft - and in return can develop serious respiratory and organ damage from inhaling toxic fumes. Exposure to these chemicals is believed to be especially devastating for child-bearing women and their children. Research suggests that adverse effects include fetal loss, prematurity, low birthweight, and congenital malformations.
Furthermore, this unregulated stripping and disposal of e-waste can result in dangerous chemicals like nickel, cadmium, mercury, and lead being released into the atmosphere and the earth.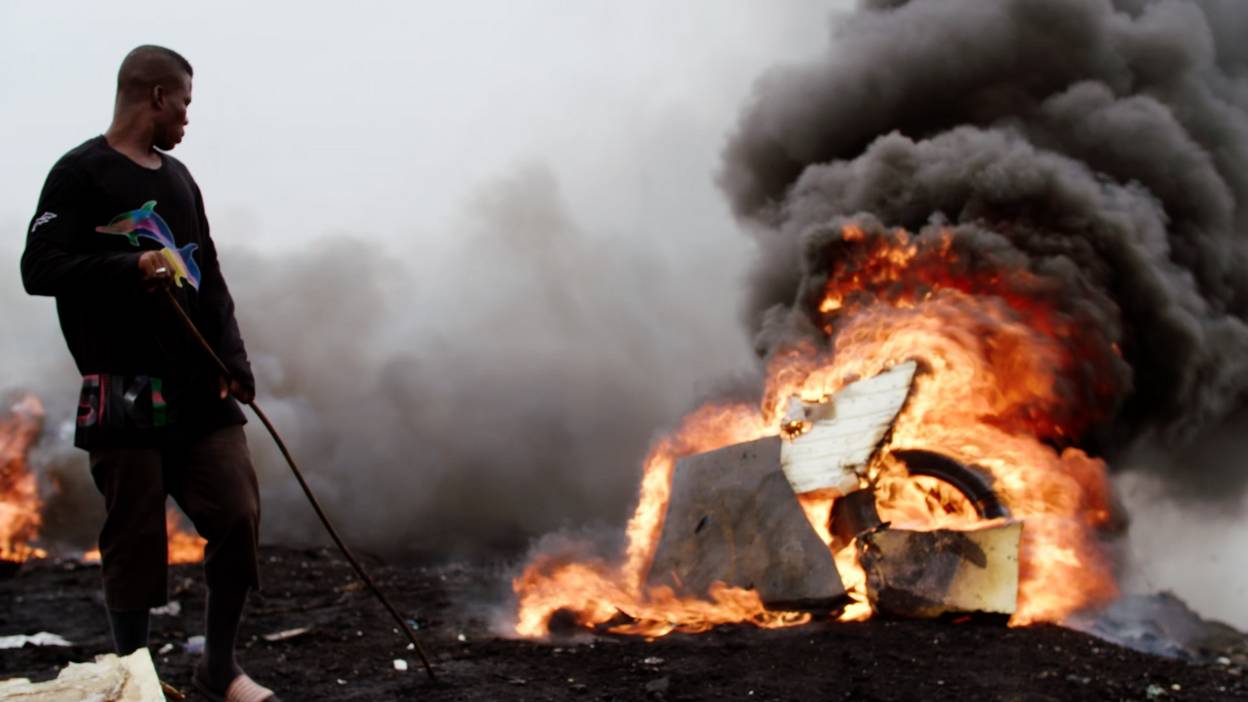 BBC Three
What complicates matters even further is that working in toxic e-waste dumps is the only viable source of regular income for some people. In a new documentary about Agbogbloshie, presenter Reggie Yates speaks to Awal, 25, one of the "burner boys" who burn the wiring to extract copper.
"It depends on money," Awal says. "When you have money and a job, there will be no need to burn copper. It's for my mum, my wife and my child. That's why I'm doing this job."
In a different scene, another "burner boy" named Yaro, 27, tells a doctor about how he's coughing up black phlegm, vomiting, and for the last four months has been experiencing chest pain and a fever.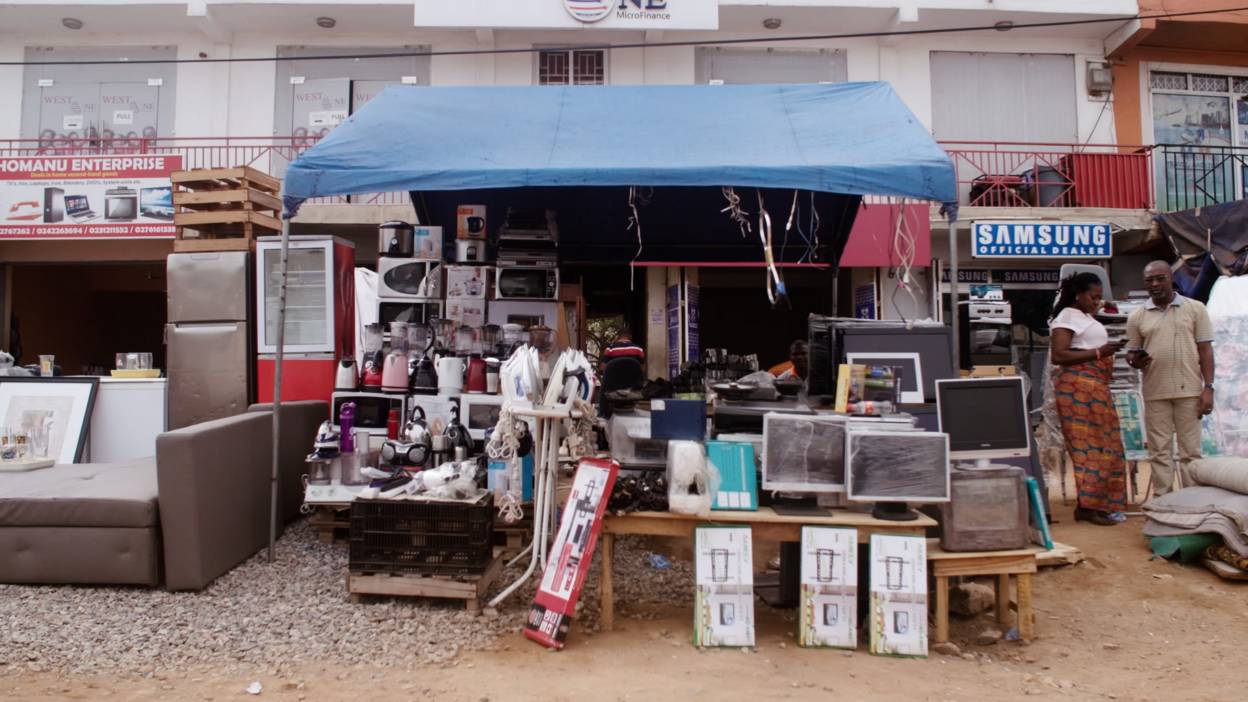 BBC Three
So what can be done to tackle the problem? The UN recommends governments and international organisations beef up their monitoring of the problem, as well as strengthening enforcement, and reaching agreement on common definitions of what actually constitutes 'waste' in order to get one up on smugglers and illegal traders.
Tech companies are also being urged to step up their game in terms of reusing discarded devices for precious parts like gold and silver - a process that could also fuel a sub-industry of what Wired has called"turning trash into treasure".
"Waste companies, local authorities, and businesses all have a legal duty of care to ensure any hazardous electrical waste is properly recycled here in the UK," the Environment Agency spokesperson said.
But responsibility also falls on consumers. Around 0.7 million tonnes of e-waste in the EU ended up in ordinary household waste in 2014. We need to follow recent trends of hanging onto our phones for longer, and think about buying a second-hand smartphone rather than the brand new model.
It's only when we all change our attitudes to unwanted tech that the e-waste disposal issue will start to improve - and banish the black market business that exploits it.
Reggie Yates: The Insider - A Week in a Toxic Waste Dump is available to watch now on iPlayer.