N/A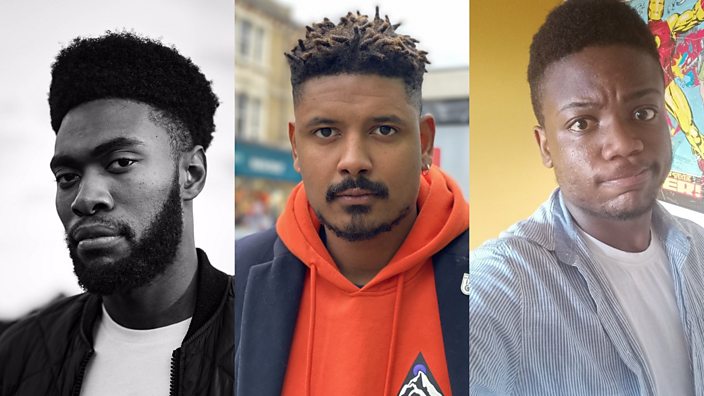 Black men: 'You just have to keep reliving the trauma'
How has the death of George Floyd affected the mental health of young black men in the UK?
11 days, 264 hours and 15,840 minutes after the video of George Floyd slowly suffocating went viral, Zeke logged onto his work network and posted in the forum.
"We need to address this," he wrote.
Zeke*, 26, had heard nothing internally or externally from his law firm about Black Lives Matter until he spoke out.
"I only had people reaching out to me after I mentioned it in the forum, then I had a couple of senior members of staff speak to me privately. That's when I could tell from the way that they spoke – it's no shade against them – but I could tell it was a very difficult conversation for them.
"It showed me that they haven't had exposure to black people and black spaces. A check-in shouldn't really have to be a difficult conversation."
"I've felt very, very isolated. I am unique in this place, there's no one here that's going to understand me, how things affect me, inside the organisation no one's going to have any idea."
Zeke, who chose to remain anonymous, says his firm's response has been really damaging to his mental health, and no one has reached out to offer support.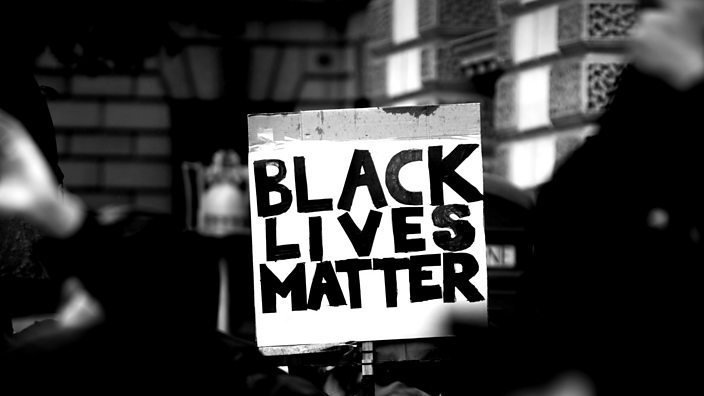 Since the video of George Floyd's death flooded the internet the Black, African and Asian Therapy Network, which signposts people to therapists from those backgrounds, told the BBC the number of people accessing their list of free counselling services available has trebled.
Eugene Ellis, director of the network, says there are currently not enough services in the UK that young black people feel comfortable accessing.
"If you are providing a service that's specifically for a group, I think it needs to also be run by that group and funded properly," he says.
"I think the narrative is black people don't want to do therapy, but when you provide something that's tailored for them there are huge waiting lists."
Mental health charity Mind told BBC Three they are in the early stages of delivering programmes focused on supporting the mental health of young Black men. They urged those in need of mental health support to reach out to professionals.
"We're currently working with our local programme partners to decide how the programme needs to respond to the current climate around Covid-19 and growth of the Black Lives Matter movement in the wake of the death of George Floyd."
BBC Three spoke to three black men about the impact recent events has had on their mental health.
'It's forced me to look at myself'
"Obviously I was really distraught by seeing everything in the US, but also I was distraught with people's reactions here [UK]. I guess I also started to look at my own relationship with myself and my position in the world.
"I didn't really know how I felt, I felt kind of lost in a way, because I was questioning myself and whether I could do more and I definitely could do more.
"I think it's one of those things where you think that it's the minority of people who are racist. I work in a place dealing with ethical and social issues, so a lot of the time I'm with my friends who think like me and you get lulled into a false sense of security – you think that racism is on the down. When you see something like this happen it wakes you up.
"I've had to deal with mental health in terms of depression a lot in my life, since quite an early age. I didn't really know where to go for help to be honest, there wasn't much support there which is why it got to the extreme where my work offered to support me with counselling.''
"Recent conversations have drawn back those feelings of depression. The best way to put it is this feeling of dread, it's like this kind of existential dread about the situation and the way that we're heading in society."
'You just have to keep reliving the trauma'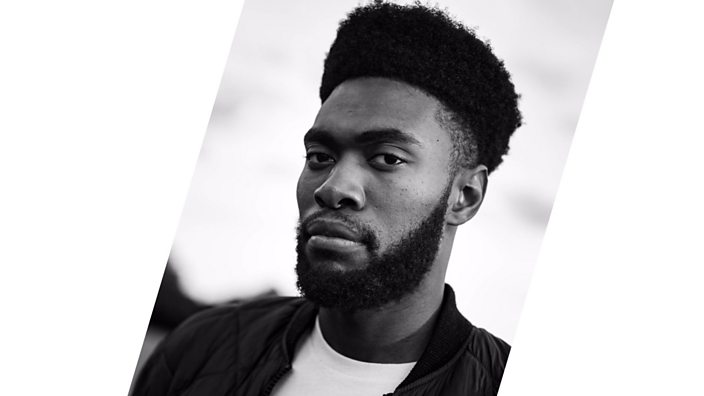 "What happened with George Floyd is a situation where you put yourself in his position and it's like you're just as helpless. To see this video be posted, broad daylight, and that guy's dead right there. That just keeps attacking your mental state.
"I was living in America for four years. Just being a black boy in a basketball team, you are immediately profiled. We had police at all our games, wherever we went there was police there, whenever we were going from the locker room to the car there was police there.
"I've been in a situation while I lived in the US where I've had police knock down my door and break into my house, pointing guns at me.
"If I made any false move I'll be another victim. And that was just on the basis that they thought that there was a drug dealer living in our apartment block, so they were doing a raid apparently. They didn't burst down into anyone else's apartment but they happened to burst on the apartment that contained the multiple black men in it. But we were just a basketball team.
"That enragement turns into despair, sorrow, then loneliness and it's just like, 'wow, you're stuck by yourself'. You question if other black people have been feeling the same way.
"Every time you repost a brutality video you relive the trauma. And it's not just the one trauma because it happens every year, every month. You just have to keep reliving it.
"For me I just handle my stuff, I keep it bottled up, which is what a lot of black people do, which is obviously not healthy. But what type of help is there?
"I don't want to sit there talking to someone that would not even understand my pain and my struggles, and will not understand how I was raised and the challenges I've had to face. So what would be the point?"
'Just existing in the world is exhausting'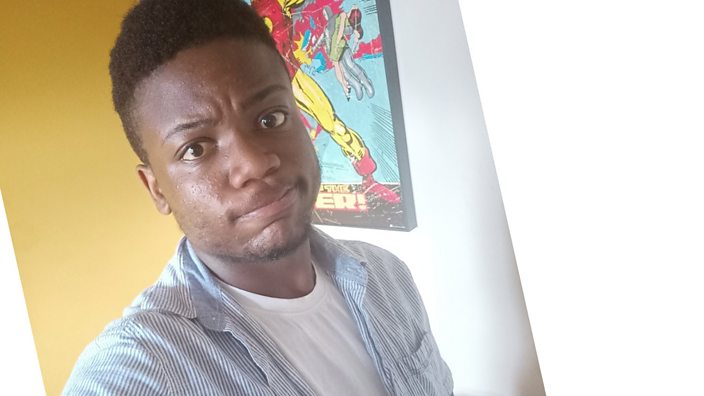 "After George Floyd died there was a week basically where I couldn't really focus on much – I was trying to revise.
"When these sort of things happen you're seeing the image and the video everywhere and it gets so draining seeing images and videos of people who can essentially be you, being killed or brutalised.
"People don't put content warnings so I have to see that and experience that again. Which is a lot.
"I've watched other videos before of killings of black people by police, there's a certain point where you're like, 'I know what's going to happen'. There is nothing meaningful that differentiates this person from you in the eyes of someone who is killing this person.
"Just to kind of make it manageable, I use poetry as a way of getting out emotions – but even some times lately, I was trying to write things to get it out but I just couldn't.
"I am still at more risk of being stopped and searched, more at risk of having tasers used against me and these are things that are direct and practical realities for people like me. Which is just so exhausting to think about and have to process every time just because you exist in the world.
"I think it's important to remember the actual energy it requires for black people to talk about this kind of thing. I went to Black Lives Matter protest and there was this mutual recognition that this is exhausting."
If you have been affected by any of the issues raised in this article, advice can be found here.