N/A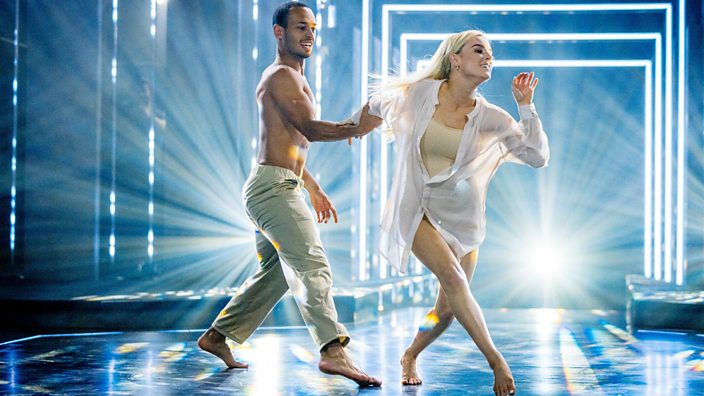 BBC
I Like The Way U Move: 'It was so apparent we were in love'
Two of the couples who found love on dating-dance show I Like The Way You Move reveal all.
The contestants of I Like The Way U Move signed up for the competition show for lots of different reasons: to date, to brush up on some dance skills or just to try a new experience.
But some ended up with something extra special: a romantic partner who they're still with today.
On the reality dating show, hosted by Made In Chelsea star Jamie Laing and professional dancer Kaelynn "KK" Harris, five single professional dancers move into a house together before pairing up with rookie non-dancers at a mixer. The couples then have 48 hours to learn a routine before performing in front of a panel of judges, who are looking for technical skill and real-life chemistry.
The couple with the most chemistry and connection on the dance floor win a date while the couple with the least are sent home. The remaining couples move onto the next mixer where they can either stick with their current partner - or switch.
Guest judges - including rapper Lady Leshurr, Radio 1 DJ Clara Amfo and Strictly dancers Oti Mabuse and Giovanni Pernice - join the show each week to help decide which couple has the best routine.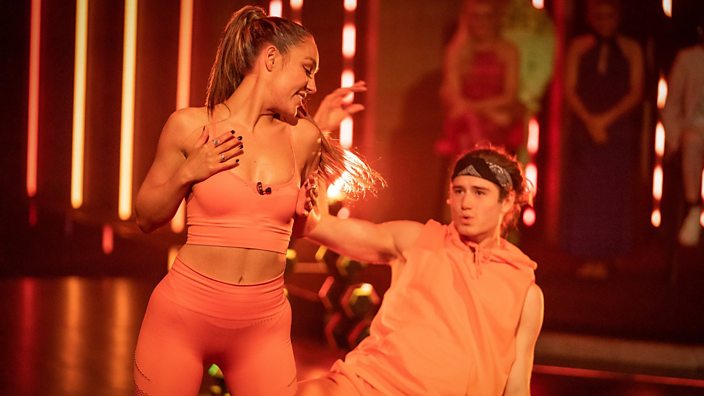 "I think everyone could see that it was so apparent that we were in love," says pro dancer Charlotte. "We were trying to play it cool. But we obviously liked each other from the get-go and everybody - the cast, the judges - were all seeing that, so I think they enjoyed our journey just as much as we did."
Charlotte's rookie partner Jordan adds: "I think we allowed ourselves to really be vulnerable with each other. So that was probably quite visible on screen and to the judges and to the rest of the cast."
Professional dancer Jaydon, who paired up with amateur dancer Amy on the show, says he "didn't go into the process looking for a relationship. I had never had a girlfriend before so I went into that show being like, 'This is going to be such a fun experience.'"
But as soon as he met Amy at the first mixer, he says: "I've never felt like that in my whole life, so I think it was kind of like a switch. Straight away when we met I was like, 'This is different to anything I've experienced.' We just had the best time together."
Amy adds: "We just laughed 24/7."
'Dance automatically brings you closer to someone'
Charlotte says that dancing is a particularly good way to get to know someone romantically.
"Dance automatically brings you closer to someone," she says. "With dancing, you automatically jump 10 steps in the space of an hour.
"You're already holding them and flinging them around. You're already so close."
Her partner Jordan adds: "I had to be vulnerable straight away because I had to trust her to teach me and to be there for me.
"It's just that immediate trust that you have to give off and you have to give yourself to that person. So then it's easier to let the relationship blossom from there."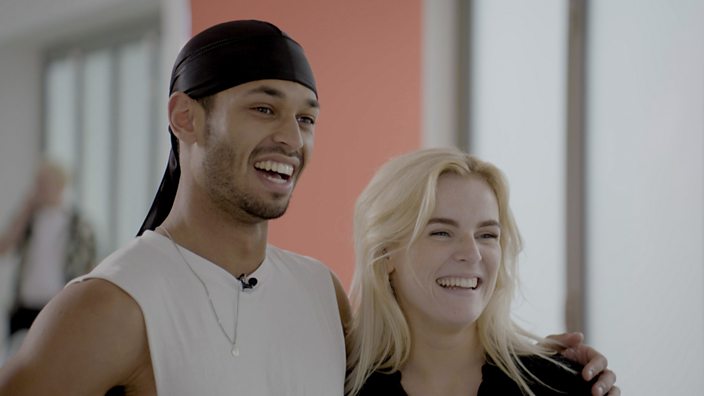 Both couples are still together and have met each other's friends and family.
"All my friends are obsessed with Jay!" Amy laughs, adding that they are now living together in London.
Jaydon adds: "We go up to Manchester loads to see Amy's family and I'm really close to them now, which is really lovely."
So what advice do the couples have for future I Like The Way You Move contestants?
"Stay true to yourself," Amy says. "Once we realised that we were really into each other, we didn't want anything to jeopardise that. It was more than just dancing together, it became really real for us. And enjoy it!
Jordan adds: "I would say to the future rookies, honestly, just throw yourself into it because the professionals are there to help you and it's a fun process."