N/A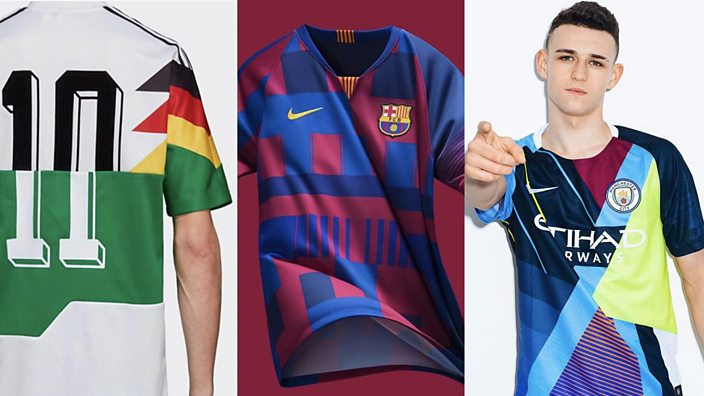 adidas/nike/mancity
Mash-up football shirts are definitely a thing now
It started with songs being mixed together, then footballers' heads were stuck on actors' bodies for LOLs - now football shirts are getting the mash-up treatment
What do you get when you sew chunks of old football shirts together?
It's the latest trend in football that sees designers throwing back to old kits, then piecing them together - and it's guaranteed to give you a nostalgia kick.
Yes, it's likely just an excuse to whack a hefty price tag on a new shirt that players probably won't even wear, but some of the results have been interesting to say the least.
Manchester City and Nike just dropped this mash-up to celebrate the best shirts of the past six years.
It features elements of the home, away and third kits across the past six years. 
Okay, so six years isn't really a very long time, especially if you're trying to build a sense of history, but the end result is interesting.
In a similar vein, Barcelona recently launched this impressive V-neck design to celebrate their 20-year partnership with Nike.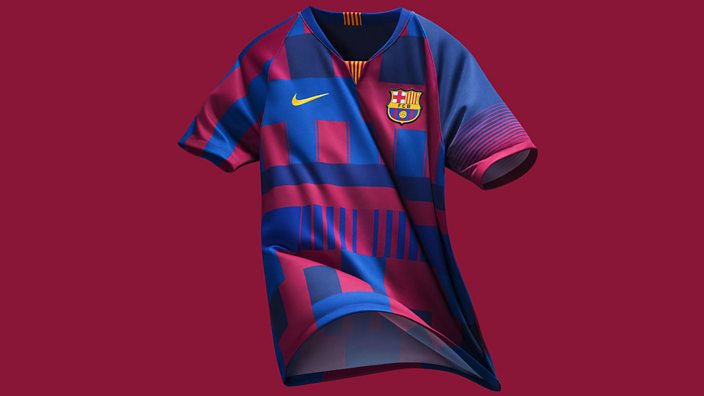 This mash-up shirt brings together all the variations of the club's iconic blue and red stripes that have featured on Barca's kits over the past 20 years, blending them into a new design.
There's method in the mash-up, too: "The main challenge was ensuring all the previous shirts were represented, but also that each one was carefully placed," said senior design director Pete Hoppins. "We had to be mindful of the overall design, rather than just placing each one anywhere on the garment."
It was a concept the company trialled with Arsenal in 2014, when it released a commemorative shirt to mark a 20-year partnership, and the fact the Gunners had won the FA Cup.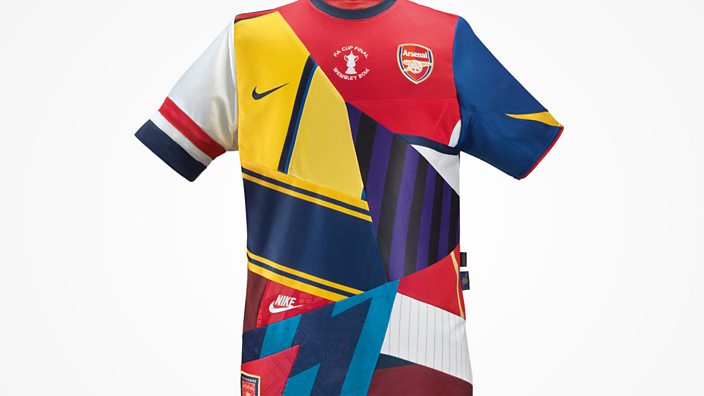 Few would have predicted that, five years later, mash-up shirts and concept kits would be a regular thing. Adidas already went old-school with its Germany, Spain, Belgium and Mexico World Cup kits last year - to name a few - but took throwback designs one step further with its alternative mash-up kits.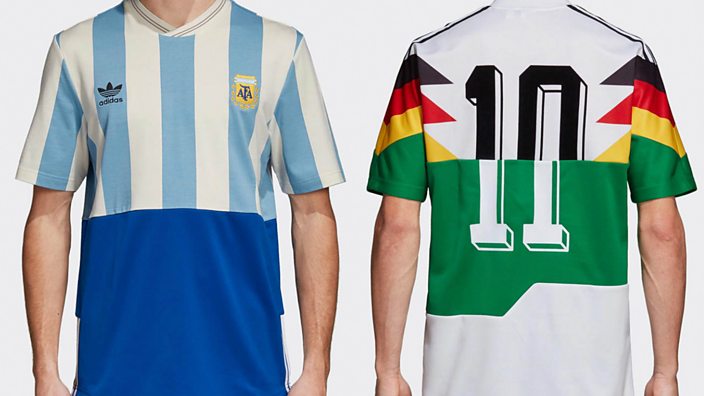 Designers re-purposed kits from the early '90s, combining contrasting colours, such as the bright blue and white stripes of Argentina's 1993 shirt, with the dark blue away shirt from the same year.
They also re-positioned numbers, flipped them upside down, and cut out the mid section of other shirts on Colombia's, Germany's and Russia's retro kits.
Ruud Van Nistelrooy was recently honoured with this customised shirt made by Dutch kit customisers Blood In Blood Out, featuring design from seven different clubs he's played for - FC Den Bosch, SC Heerenveen, PSV Eindhoven, Manchester United, Real Madrid, Hamburger SV and Malaga FC.
Recently, Wesley Sneijder received his own custom-made Netherlands shirt to celebrate retirement from international duty.
"This T-shirt is made of all the shirts I played in for the Dutch national team in the last 15 years!! #GreatPresent," the former Real Madrid and Inter Milan midfielder wrote.
Ajax legend and Champions League winner Jari Litmanen also got the special shirt treatment earlier this month - also by Blood In Blood Out.
This shirt pulls together kits from the late '90s and early '00s from his days with Ajax, Liverpool and Barcelona.
Funnily enough, there was no special anniversary as an excuse to roll this design out – it was simply made for the love of mash-up kits, and as a gift for the Finn.
If you thought mash-up shirts existed purely within the realms of football, think again, because, recently, Nike released a collection merging football shirts with NFL jerseys.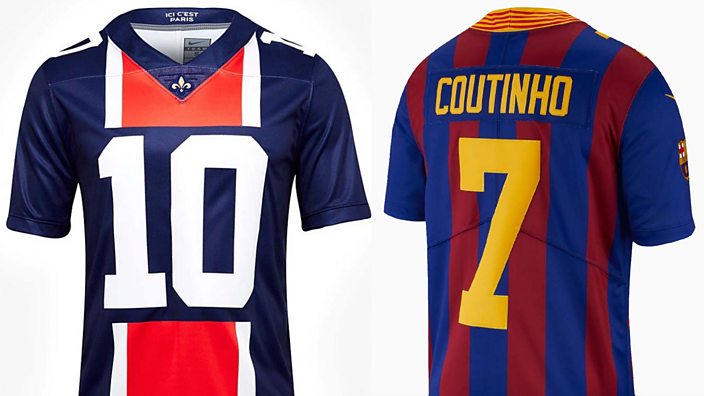 The brand also recently dropped jerseys for Chelsea, Spurs, PSG and Barcelona, which feature the clubs' branding printed onto the heavier and baggier American football shirt templates.
Club badges have also moved to the arms, while player numbers take centre stage - printed in large bold font on the chest, shoulder and back.
NFL-loving Harry Kane - who is a big New England Patriots fan – was all smiles in his personalised Spurs NFL jersey when he was doing the crossbar challenge with an American football.
These big designs come with a big price tag, though. You'll have to part with £95 of loose change to get one, and probably incur the wrath of your more traditional football fans if you wear yours to the game.
If American football's not your sport, you could always hope that your club makes a basketball shirt. After all, as bizarre as it may seem, Juventus have already done it.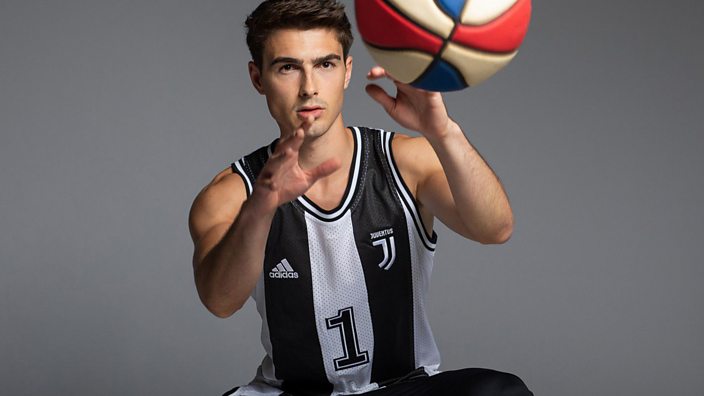 Since their big rebrand in 2017, Juve have tried to re-position themselves as one of the most stylish, fashion-conscious clubs in football. So much so, Adidas designed them a genuine basketball vest to go out alongside their replica football kit at the start of the season.
This NBA-inspired jersey strips away the arms and features a nameless number one printed on it.
By the looks of things, mash-up kits are growing in popularity and aren't going away any time soon, so you may as well get used to them being around. If your club has a special date in the calendar coming up, don't be too surprised if a new shirt is released. Just keep your fingers crossed that it doesn't turn out to be one of these...
Article originally published 21 November 2018