N/A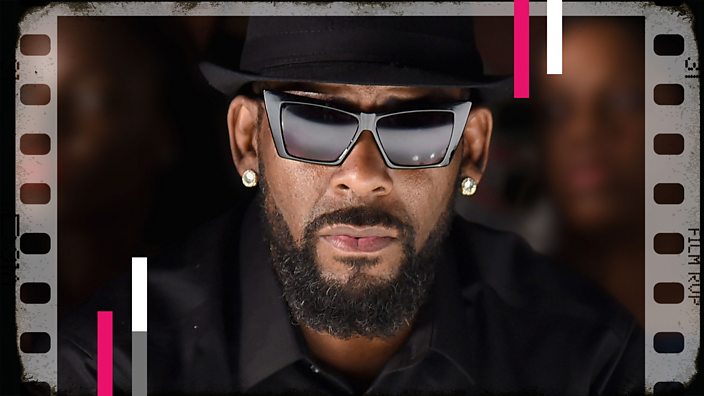 Michael Loccisano
R Kelly: Sexual allegations persist for star
Will the R&B superstar have his #MeToo moment?
Back in July 2017, a crowd gathered in Chicago as Timothy Savage told the world that he believed his 21-year-old daughter was being "held against her will" as part of an alleged sex cult led by the R&B singer R Kelly.
Savage claimed his daughter, Jocelyn, was part of an abusive sex cult, in which young girls are groomed and abused by Robert Sylvester Kelly. Jocelyn later told a news channel, via a video call, that she was not being held against her will, though she was not prepared to disclose her location - or whether she was able to leave.
Ben takes us to Chicago, where R Kelly grew up, and speaks to former members of his inner circle to try to uncover the truth behind allegations that have dogged the singer's 30-year career.
He interviews R Kelly's former girlfriend, Kitti Jones, who tells him about the abuse she suffered while dating the singer from 2011 to 2013.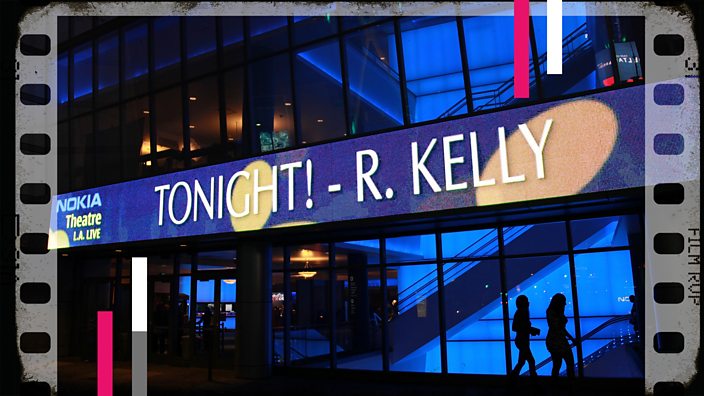 Kitti confirms for the first time that she was part of R Kelly's "sex dungeon" where she was forced to have sex with him and other people on "more than 10" occasions. She believes some of the girls in the 'sex dungeon' were underage. She talks about an encounter with R Kelly when he told her he had been "training" one of the girls from the age of 14 to be one of his "pets". Kelly has previously denied these claims, calling them false and defamatory. 
In the documentary, Lovell Jones, the singer's close friend and collaborator, says the singer's liking of young girls was "common knowledge in the camp".
Lovell says Kelly asked him to find girls "that looked young" at after-show parties. He says it was tough for girls to say no to such a big celebrity. "How do you defend yourself against someone who's been honing their skills as a predator for 25 years, who's also a multimillionaire, and one of the most famous and successful artists in the music industry?" he asks.
James Lee, a studio engineer who worked with R Kelly, reveals the artist would pick up women from McDonalds. He tells a story about Kelly writing one of his chart hits, Feelin' on Yo Booty, while surrounded by scantily clad girls for inspiration.
"I came into the studio one night and while I'm there, he had two girls in their underwear standing at the front of the console bent over, while he's back there playing the keyboards and doing lyrics." James says the "girls" were "within arm's reach" of R Kelly.
James also reveals the R&B singer had two lounges to relax in at the studio, one of which was set up as a "private bedroom" with a queen-size sofa bed – and, he says, there was always a woman in there.
"They were there for one thing, to service Rob, and when he was tired of you – it's like you're a Big Mac, and when he's done eating you, he throws the wrapper away."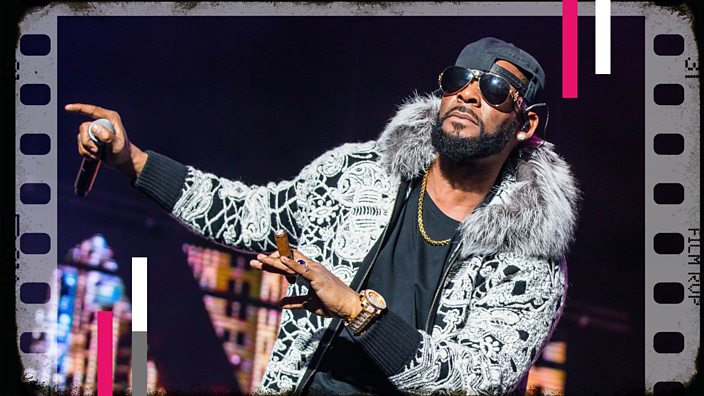 One of the first scandals to break around R Kelly came back in 1994, when the singer, who was 27 at the time, allegedly married his 15-year-old protégée, Aaliyah.
R Kelly had written and co-produced Aaliyah's bestselling debut album and the pair had become inseparable – even dressing alike. Kelly has always denied they were in a sexual relationship or that the marriage ever took place. Aaliyah died in a plane crash in 2001, aged 21.
According to R Kelly's ex-business-manager, Rocky Biven: "If a girl was in a room and she had a big booty, she had a big booty," says Rocky. "If she was 15, or 20, she had a big booty to him, period."
Ben asks Rocky about the much-denied marriage, pressing him: "Was there a ceremony?" Rocky's reply, eventually, is simply, "yes". Rocky later goes on to claim that he was actually in attendance.
After the Aaliyah story became public knowledge, other women came forward with allegations. Susan Loggins is a lawyer representing several girls who have filed lawsuits against R Kelly. According to Loggins, all her clients were under 16 when they engaged in "sexual conduct" with Kelly, and all settled their cases out of court. "The world has known about R Kelly for a long time and looked the other way," she says, speaking to Ben over video chat from her office in Florida.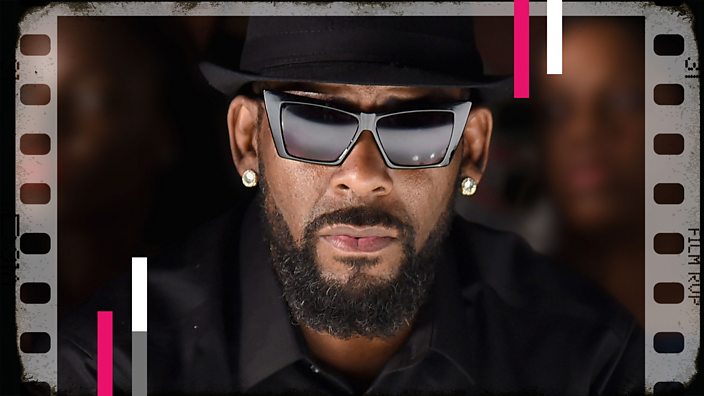 It showed a man resembling R Kelly having sex with a girl as young as 13. He was arrested and charged with 21 counts including soliciting sex with a minor and producing child pornography. He was found not guilty of all charges.
For years R Kelly has refused to answer questions about his alleged sexual misconduct, but with pressure mounting, how long can he stay silent?
As Ben points out, this is a man who has worked with the world's biggest artists and record labels for decades. If these allegations are true, then the scandal potentially goes far beyond R Kelly himself.
R Kelly was contacted about the issues raised in the programme but his representatives told the BBC he would make no comment.
This article was originally published in March 2018.