N/A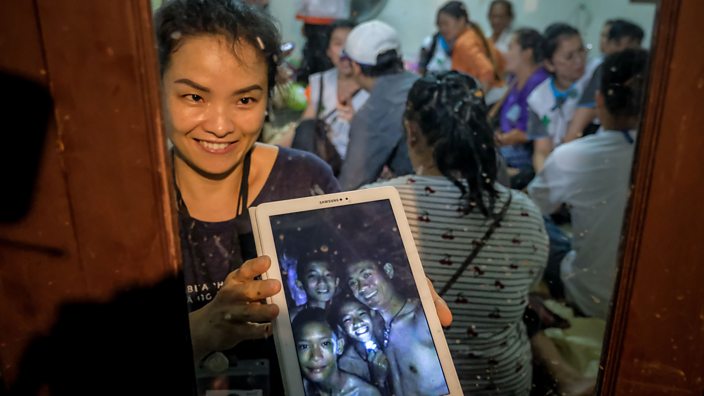 Getty Images
The Thai cave rescue story and four other seriously heroic tales
Turns out people are braver IRL than the movies
Fried rice with pork, sushi, and steak - the boys rescued from the Tham Luang cave in Thailand have revealed the food they are most looking forward to eating now that they're free. Newly released footage shows that, though the boys are still in hospital, they are in good spirits. 
Against the odds, all 12 boys and their coach, who had been missing since Saturday 23 June, made it out alive. While they are still being treated in hospital, people have taken to Twitter to marvel at just what an amazing feat this was - and at the spirit of the young boys:
This incredible rescue, arguably the best good news story of 2018, got us thinking about other real-life heroics. 
Mamoudou was walking through Paris when he saw a child dangling from the fourth floor of a building. Without a second thought, he climbed the building and rescued the child, with phone footage of the incident going viral online. 
He was soon named 'a real-life Spiderman'. 
His bravery caught the attention of the French President, Emmanuel Macron, securing an invite to the Élysée Palace, where he received a well-deserved medal for courage, a job in the fire brigade, and French citizenship. 
When two children were swept into a riptide off a Florida beach last summer, another seven people were swept into it while trying to save them. This included the boys' mother, bringing the number of those trapped up to nine.  
With no lifeguards on duty, and people waiting for a rescue boat, worried beachgoers took matters into their own hands – literally. 
Around 80 strangers linked arms, creating a human chain long enough to pull each of the nine people stranded out of the water. It took an hour to get everyone out of the water - and some of these people couldn't swim themselves. "At the very end, we all started clapping and cheering because they were so happy over the fact that we accomplished it," one rescuer said.  
The Chilean mining incident 
When a cave-in at a copper-gold mine left 33 miners trapped 700m underground, the chances for survival looked slim. It would take 69 days for the rescue to be completed in October 2010. Yep, you heard right.
One billion people globally are believed to have tuned in to watch as each miner was lifted to safety in a rescue mission that involved the Chilean government, dozens of corporations, and even NASA. Not only was this an incredibly difficult rescue mission, but it also cost upwards of $20 million to execute - around one-third of which was funded through private company donations.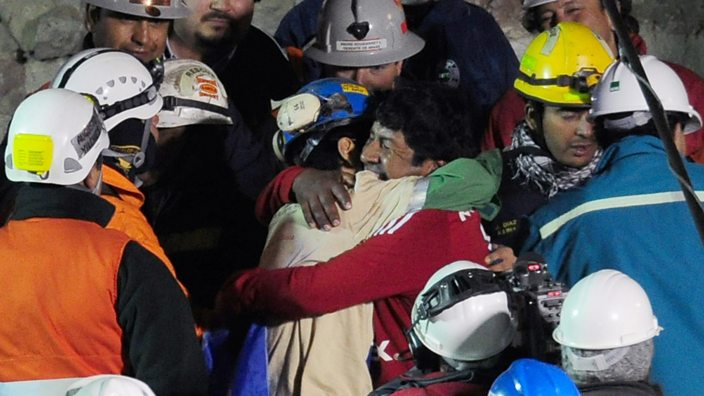 When a US Airways flight leaving New York was struck by geese in 2009, the pilots were left in a desperate scramble to land the plane safely. Running short on time, with no nearby airport to land in, pilot Chesley Sullenberger made a quick decision - he landed the plane in the Hudson River.
All 150 passengers, three flight attendants, and two pilots survived, with people only treated for minor, unspecified injuries - and Chesley was hailed a hero.
Sound like a movie? Well, that's because now it is. The incredible story was made into Sully, a 2016 film directed by Clint Eastwood and starring Tom Hanks.