N/A
BBC
'You don't have time to panic': When Stacey Dooley met mental health nurses
Young adults are detained under the Mental Health Act at a higher rate than other age groups. Stacey Dooley meets the nurses taking care of them
Last year, almost 50,000 adults in England were detained under the Mental Health Act – or "sectioned", as it's commonly known.
The highest number of detentions was in the 18-34 age group, and in a new BBC Three documentary, Stacey Dooley joins the nurses at Springfield University Hospital, south-west London, to find out what it's like to be on the front line of mental health care.
It's not uncommon to face severely distressed, confused and even violent patients, who come to the hospital during a crisis. Sometimes, they don't understand what's happening or why they're there, but other times they're just desperate for a way to cope. Some people might be sectioned for their safety, while others come through the Lotus Assessment Suite – here, they'll be supported by nurses for up to 48 hours while plans are made for how best to treat them. They may have come to the suite voluntarily, or been brought in by relatives or friends. The nurses here try to help the patient in their own home if they can – for instance, by referring them to the home treatment team.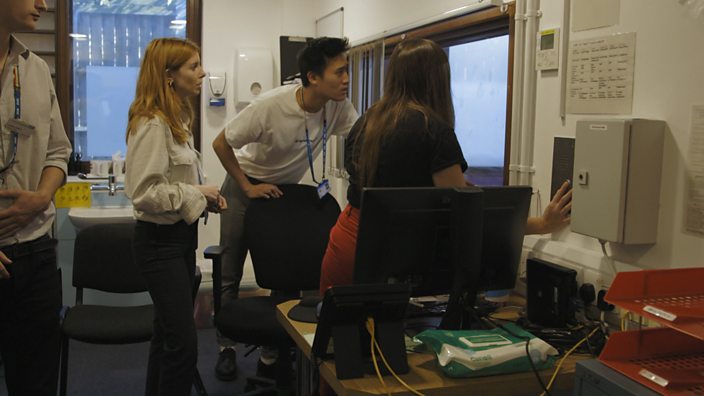 Stacey shadows mental health nurses as they find themselves having to make quick-fire decisions about the patients' well-being – sometimes inadvertently upsetting the patient more – and meets some of the patients to hear their stories.
Everyone's mental health struggle is different, and the staff know there's no one-size-fits-all approach when it comes to treatment. But what's it really like working in this often challenging and upsetting, but rewarding, area of nursing? Three nurses, who appear in the documentary, tell us.
'Mental health issues could happen to anyone'
Polly, 28, formerly deputy unit manager, Lotus Assessment Suite, now Team Manager of the Richmond Home Treatment Team, South West London and St George's Mental Health NHS Trust
"I wouldn't say I've really struggled with my mental health to the point that I've had to seek help, but I've experienced some similar difficulties to my patients. There's nothing wrong with relating to someone on a personal level and I think that's sometimes what they want: to hear that it's OK that they're struggling, and if I was in their position I might feel the same. There's nothing to say I couldn't end up in the position my patients are.
"We see young adults who've gone through their lives managing really well, but have had a series of unfortunate life events. They never thought mental health issues would happen to them, but it could happen to anyone. I think campaigns around talking are really important, but talking on its own won't get us where we need to be – we need to be self-aware that no-one can escape mental health problems. We wouldn't be shocked if our physical health deteriorated if we didn't look after ourselves, and it's the same for mental health. Things like sleep, exercise and having structure are really important in maintaining it.
"Patients start their journey in the Lotus suite, and once they're discharged, the home treatment team provide help in a crisis. Keeping people in hospital isn't always the best thing, because they're not learning to cope on their own. We want to empower the patients to manage by themselves, but that doesn't mean it isn't a scary feeling sending someone home if they say they don't feel safe. It's a skill to compartmentalise things and not think about it when you go home – you get better the longer you've done it, but it is hard. It's the best feeling if I meet someone at work in an acute crisis, then later on a day off I see them walking down the road, and you hope, in the nicest way, that you don't have to see them in hospital again."
'People say they couldn't do this job, but I think most could'
Guan, 24, former healthcare assistant at the Lotus Assessment Suite. He no longer working for the South West London and St George's Mental Health NHS Trust, Springfield University Hospital, and is training to become a psychotherapist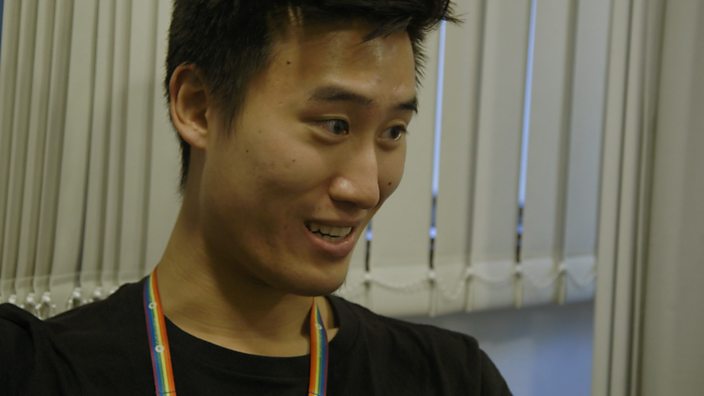 "I have been attacked at work. Weirdly, I didn't find myself panicking, because you go into a mindset of damage limitation. Someone has their hand around my neck, but all I'm thinking about is how to de-escalate it. It isn't until afterwards that I started thinking about how it was scary. Whenever I talk to people, they say they couldn't do it and it sounds really hard, but honestly, I think most people could. You don't have to deal with these situations every day, but when you do, you find you have capacity to do it. I think I surprised myself sometimes. That's something your training can't prepare you for, it's all instinct.
"Dealing with irate or confused patients is something that comes with time, but you'd be surprised how many things you just find yourself doing instinctively. You're there to take care of people, so it is hard making a decision if they don't know what's going on. Feeling like you're doing something against their will isn't nice.
"I've had my own mild mental health struggles, and my thinking was that, in some sense, by talking to other people about their problems I'd also be working through my own. You do see yourself reflected back in others, but what I really didn't expect when I started was the diversity of experience. Being depressed or anxious isn't some universal thing – it's tied up with everyone's personal situations. You might think being around people with mental health issues would be difficult if you've experienced them yourself, but I didn't find that. Focusing on other people and the world around me helped me not to retreat into my own mind."
'You don't have time to panic'
Lottie, 24, charge nurse at the Lotus Assessment Suite, South West London and St George's Mental Health NHS Trust, Springfield University Hospital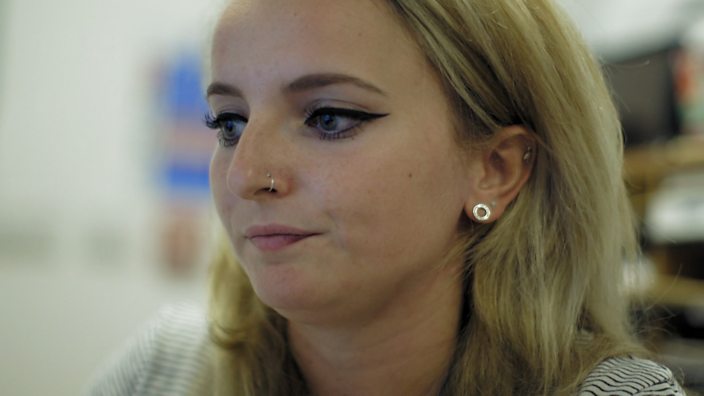 "Mental health nursing wasn't always something I wanted to do. In my late teens, there were some people in my life who were struggling with their own mental health, and I was told by them that I was a good source of support. That was my turning point – I didn't really know what to do as a career, but I went down the mental health nursing route, training for three years, and I've never looked back.
"In training, you spend one and a half of those years on placements. We were told that the first six months in the job after qualifying would be the hardest, and honestly, I learnt more in those first months than I did in my training, because suddenly it's so real, and there's nobody overlooking you anymore.
"You know you're going to come across very distressed patients self-harming, but I don't think I was fully prepared for that. Within the first couple of weeks of qualifying, I was dealing with people showing self-harming behaviours, and suddenly had to put everything I learnt into practice.
"You don't have time to panic – it's all instinct. It's when I got home later that it all caught up with me. My way of letting things out was having a cry, and at first I felt so weak, but I had to learn that's nothing to be ashamed of. I found it quite difficult at the beginning to make sure I was in a good place mentally to help my patients, but I felt really supported by everyone else at work.
I had to find effective ways to deal with my emotions outside of work, like going to an art gallery or the gym – I like to spend my days off looking after myself and giving myself space to breathe."
If you've been affected by any of the issues mentioned, help and advice can be found here.
Stacey Dooley: On the Psych Ward is available on BBC iPlayer now.