N/A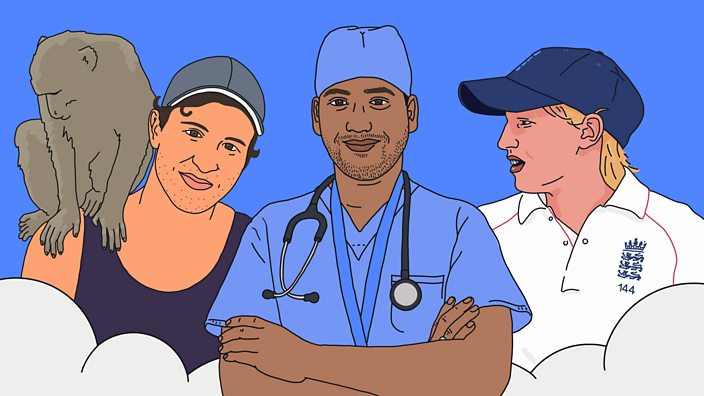 BBC Three / David Weller
I was the youngest person to….
In need of some inspo to help stick to your New Year goals? Take a look at these young record-breakers
As 2019 gets under way, so does the annual cycle of making and breaking New Year's resolutions. Whether it's getting into shape, eating less meat or stopping having FOMO, for many of us the New Year is an opportunity to bring positive changes into our lives.
But actually implementing those changes is another thing entirely. Going for a run or mixing up a mocktail is all well and good when we're in holiday mode but once we're back at work, our resolve can start to slip.
It's easy to feel guilty when things don't go to plan and it definitely doesn't help that we live in a world which fetishises productivity. Every day it seems like we hear about some new 20-something tech billionaire or the latest reality show winner who was born after we finished school.
When just getting up an hour earlier is a struggle for some of us, where do these people find the time?
So with this in mind, here's a dose of serious inspo to help you through the long, dry weeks ahead. We spoke to three young people who have literally set records for their age-defying feats.
They tell us about how they stuck it out and what it felt like to finally achieve their dreams, smash gender boundaries and make their parents cry (with pride, obvs).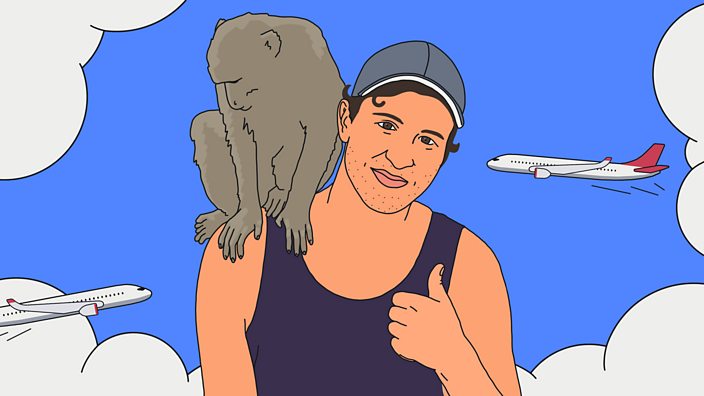 James Asquith: Youngest person to travel to every country in the world
Aged: 24 years and 192 days
There wasn't a particular moment when I said: "Right, I want to travel to every country in the world." It started out as a hobby. Both my parents are adventurous travellers and I've inherited their love of exploring new places. 
I started my record-breaking adventure in July 2008 when I was 19, and it took me five years to complete. There was no official record when I started so there was nothing to beat. Some places I stayed for only a day, others I stayed for weeks.
I funded all my travels myself. From the age of 12, I did odd jobs and saved every penny I could get my hands on. By the time I set off, I'd saved enough to cover most of my travel costs. I used budget airlines and long-distance buses to keep costs down. I also worked in hostels along the way. 
I mostly travelled solo. In the beginning, I was quite guarded and found it hard to trust people. At one point I got so paranoid that I jumped out of a moving car because I was (wrongly) convinced the driver was trying to kidnap me. I looked ridiculous and hurt my hand pretty badly. After that, I decided to teach myself to relax and open up.
Some places I went will never be the same, such as Syria before the civil war. Damascus was simply beautiful. It was such a melting pot of different cultures. I loved how ancient ruins sat side-by-side with contemporary monuments. All that has been destroyed now.
After travelling so much, I found it difficult to settle into a regular office job again. I actually don't have a normal "home" anymore.
I still travel a lot but now it's mainly for work - I run a travel app and do consultancy work with tourist boards. It's pretty hectic  – one day I'm in London and the next in Hong Kong. Sometimes I don't know where I'm sleeping the next night. But the truth is, I absolutely love it.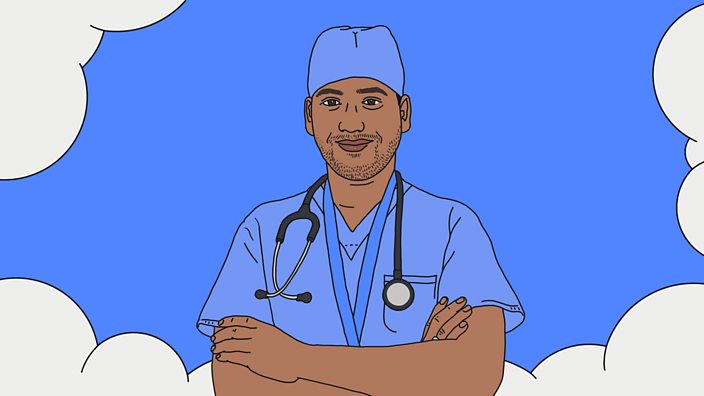 Arpan Doshi: Youngest doctor in the UK
Aged: 21 years and 335 days
From about the age of 12, I dreamed of becoming a doctor. Growing up in India, I saw a lot of poverty first-hand, so I wanted to have a job that would help people. 
When I was 13, my family moved from western India to the south of France because of my dad's job. It was a difficult move for me: I found western culture so different and constantly felt like an outsider.
My parents enrolled my brother and I into an international school. After the first week, I realised I knew most of the stuff they were teaching, so I ended up skipping a year. 
I applied for medical school when I was 16, two years before most people. In the interviews they asked me about my age but I said it wouldn't have an impact on how good a doctor I would become. 
I was accepted to study at the University of Sheffield and in September 2012, about a month after I turned 17, I began a five-year medical degree. I was the youngest on my course and I kept quiet about my age. I was afraid people might treat me differently. But when they eventually found out, they didn't seem to care. 
A few months before my graduation in 2017, I realised I was about to break the record to become the youngest doctor in the UK. A friend emailed me an article about the previous record holder and I saw I was on course to beat their record by 17 days. 
I didn't know how big a deal breaking the record was going to be. It was huge news in India. Complete strangers congratulated me on Facebook. My parents were very proud, of course. I've only seen my dad cry a few times in my life and that was one of them.
I started working at York Teaching Hospital in 2017, aged 21. The hospital published a piece about me in their newsletter, so people had heard my name before I even started.
When patients found out, they'd tease me about it but it was always playful. I've never known it to make anyone feel uncomfortable. They trust my training and know that I wouldn't be there if I didn't deserve it.
Breaking bad news to a patient is never easy, whatever age you are. One of the first times I did it was with a young patient who had suffered a serious stroke. I will never forget the way he looked at me when I walked into the room. The news came as a real shock and he totally broke down.
We prepare for these scenarios in medical school but you don't realise the full impact of your words until you're face-to-face with another person. I don't think I'll ever get used to it, however old I get.
I miss out on a lot of social life because of my job. The working hours are tough. That's the thing about hospitals, you can't ever stop. Last year, I worked Christmas Eve, Christmas Day and New Year's Eve. It can be exhausting, physically and mentally but it's all worth it when you see a patient get better and smile again.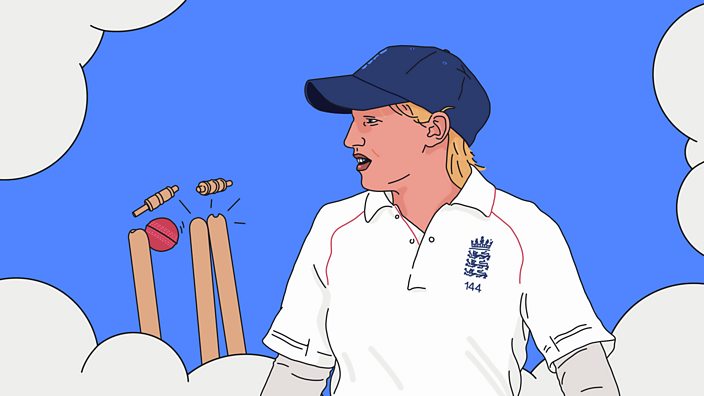 Holly Colvin: Youngest person to play Test cricket for England
Aged: 15 years and 336 days
I learnt to play cricket with my brother in the back garden when I was barely old enough to walk. I loved it. Then, my mum enrolled me to play Sunday cricket at our local sports club. I was the only girl on the team – not that I noticed nor cared.
It wasn't until I was nine and started to play on a girls' team that I realised I was actually pretty good. But I'd never dreamed of playing professionally.
I was recruited to play Test cricket for England by complete accident. It was back in 2005 and the England women's Test team was playing in my home county of Sussex. Our local club got in touch to see if I could help them practise bowling. I said yes straight away.
On the day, I wasn't nervous. I managed to bowl out one of England's best batters, Charlotte Edwards. I didn't think much of it. Later, I got a call from the head coach of the Women's England Cricket team, asking me to come to the match against Australia the next day. I thought he meant to help with drinks but he wanted me in the starting team.
I was set to bowl against some of the best players in cricket at the time – legends of the women's game such as Belinda Clarke and Lisa Keightly – and I genuinely had no idea who they were. I also had no idea then, that at 15, I was the youngest person of either sex to represent England in a Test match.
Being a professional cricketer at such a young age made me grow up fast. It felt like overnight I'd outgrown a lot of my friends at school. I'd see them bickering over nothing. I felt ready to leave school about a year before I actually did.
The highlight of my career was hitting the winning runs in cricket's biggest international tournament in 2009. I remember being in this state of shock as the girls ran towards me, crying.
We tried to avoid comparing ourselves to the men's team – it was a completely different era back then. Even when I was playing full-time, I wasn't earning enough money to live off. Women's cricket didn't have the profile that it, and women's sport in general, has now.
Now, I'm 29 and work for the sport's global governing body, the International Cricket Council, overseeing the organisation of women's cricket as a whole.
It's an exciting time for the game and women's sport in general. Finally, some incredible female sportspeople across the board are getting the exposure they deserve.