N/A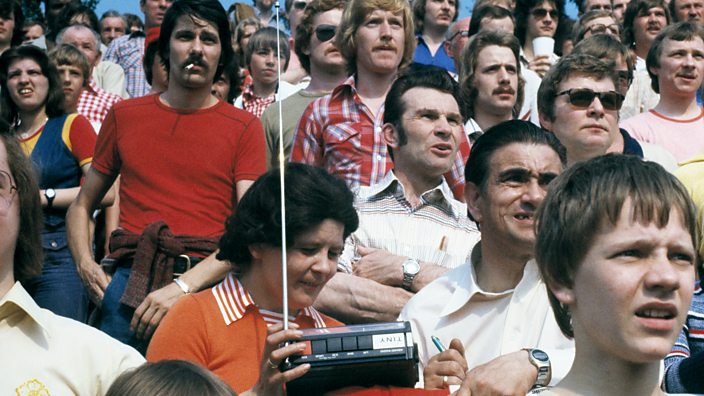 gettyimages
How people had to 'do' football before the web
Imagine a world before football banter memes, if you can
The world wide web is 30 years old today. We're sure it's celebrating in a retro games bar somewhere or perhaps panicking about the prospect of adulting, over a turmeric latte.
When Tim Berners-Lee wrote his proposal for a new information management system on that fateful day way back in March 1989 could he have predicted the impact it would have on us? The fathomless instant availability of information, connections all over the world through social media… that doge meme? Moreover, it's kind of taken over the way we 'do' football. 
Here are just a few of the ways you may have had to get your football fix pre-world-wide-web:
Latest scores came through on Ceefax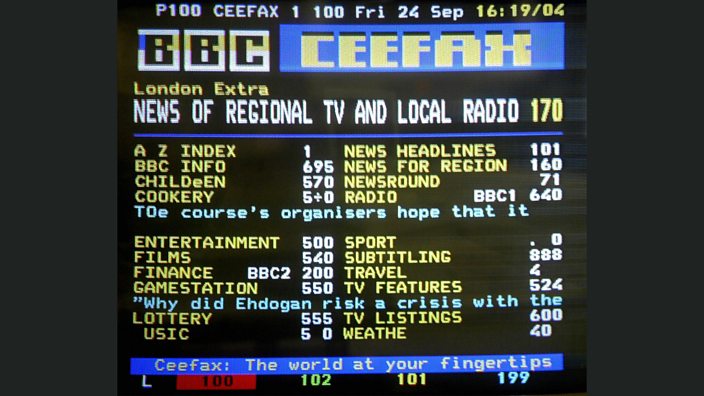 These days, before your brain has even had time to formulate the idea that you may want to check the latest scores - before your synapses have whirred into gear and sent the message, "let's check out how Oxford United are getting on" - no doubt you'll have already received a push notification telling you exactly how The U's are getting on.
Not so easy back in 1989. Nope. Back then, if you wanted to catch up on what's what, you had to rely (so we're told) on Ceefax and Teletext. Basically, an early version of a web page, that you watched through your telly and which rotated through the news. Sure as night follows day, you were certain to go put the kettle on at the exact moment it reached the page where your team's scores would appear – forcing you to wait to catch it at the right moment. At that exact moment someone walked in and asked you something and you'd have to wait again. And so the cycle continued ad infinitum.
There was always someone with a transistor radio in football stadiums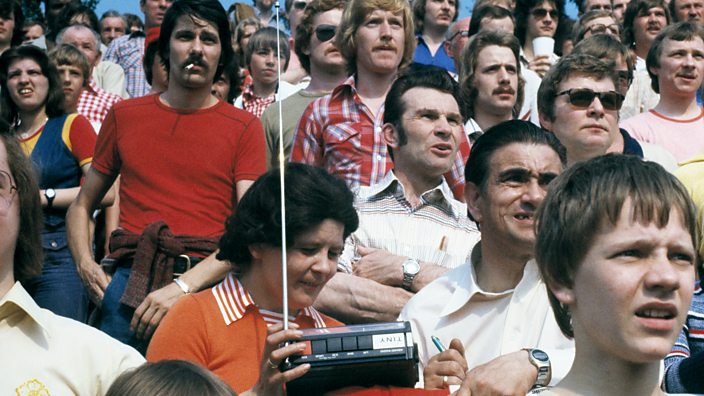 Imagine a football stadium without smart phones. These days, before the half-time whistle has gone, as well as processing what's gone on in the live game you're half watching, you've already found out all your rivals' latest scores and watched that video of the cat invading the pitch at Goodison Park on YouTube. 
Back in the Summer of Love (the late 80s acid house one, for clarification), there were people who used to turn up at football stadiums with transistor radios – and they had a very important role to play. That person was the conduit through which all relevant information from the other 3pm kick-offs (wow, remember 3pm kick-offs?!) was disseminated around the terraces.
The other way latest scores were circulated was through the half-time PA announcement, to much anticipation and great cheers when it was revealed that your rivals - both in location and in the league table - were losing (and groans when they were winning). 
People watched football through shop windows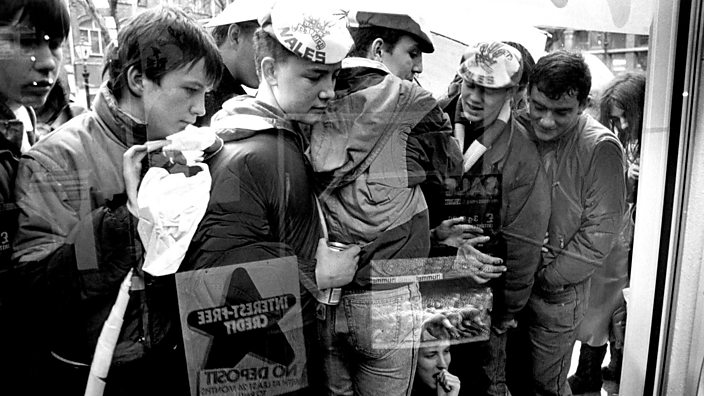 When we say, 'through shop windows', we're not making some political comment here on the commercialisation of the beautiful game (that was, arguably, still a concept in its infancy); we mean, people watched live football through actual shop windows.
These days, if you've got a diary conflict that involves having to go shopping for soft furnishings during the early, live, televised kick-off, no bother: just get a stream up on your phone, while feigning interest over that new bath mat. This is a game of multi-tasking and active listening that you've mastered by now.
Back in the day, you would have had to surreptitiously navigate your route down the high street so that you passed the window of a TV and electricals shop where the big game would be being played out on the tellies being sold and where you could find a couple of minutes' respite. 
Everyone had to send off their Fantasy Football selections by post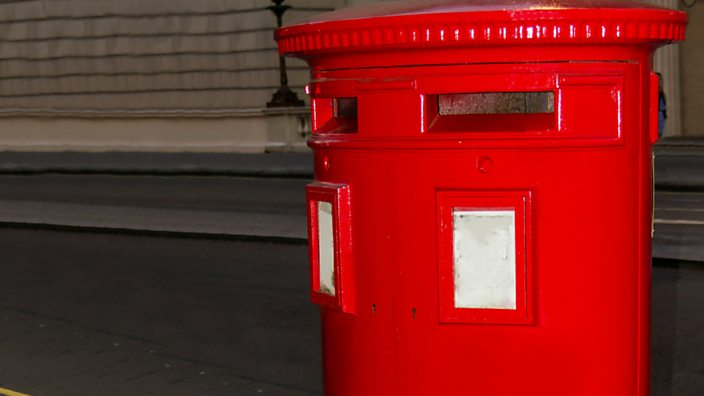 These days, you don't even have to get out of bed to make your fantasy team changes ahead of that Saturday morning 11am deadline. You, pampered adult-child that you are, can simply roll over, still nursing your hangover, fire up the old smartphone and sub-out Sam Vokes, all before you've even had your first coffee of the day.
Way back when, folk had to plan much further ahead. In fact, they had to rely on an actual postal system. That's right. You would have had to make your selections on actual, physical paper, remember to nip out to the post office on your lunch break and, if you were vigilant, account for delays, weekend post-office working hours etc.
And you wouldn't find out how many points you'd accumulated that weekend until the Monday newspapers arrived.
Your 'second' team was probably one that a family member followed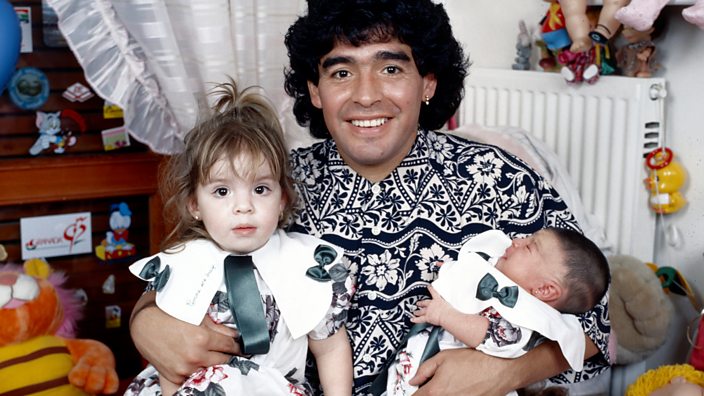 Back then you might have had a second team. Maybe it was one that your neighbours Gloria and Phil talked about a lot when you were a child and so you always looked out for their results. Or maybe it was the team your mum/dad supported in the area they grew up in. Basically what we're saying here, is that there would normally be a reason.
Look at you, football fan of 2019, you've got your favourite Bundesliga team, a Serie A team and, depending on our level of football hipsterdom, possibly one of the South American teams too.
We take for granted that these days you can decide you like the style of any random team and then just start following them through the web. Want to watch match-highlights of a game that took place a 1,000 miles away? Not a problem. Want to see a funny tweet that AS Roma English put out? OK, go on then, we won't stand in your way.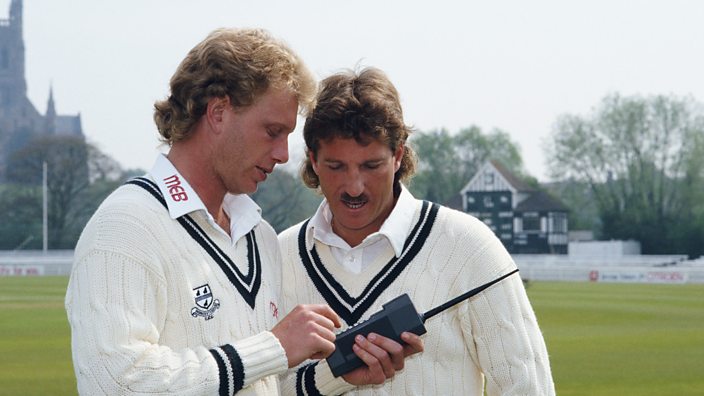 And in a pre-web world, you had to find an alternative method of mocking your friends who supported rival teams. You couldn't tag them in a video of a man falling down the escalator on the Tube – which somehow seems to sum up Arsenal's season capitulation. You couldn't even send them a link to a clip from The Office, over which someone has painstakingly cut out and overlaid a picture of their manager's head. 
Just imagine having to goad your rivals over their humiliating loss in person, rather than simply sending them a snide picture of Phil Jones pulling a funny face with some text over the top of it.
Yes, beyond the slow news updates, the antiquated media vessels in football stadia, or even the fact people had to watch football games with their actual eyes, rather than filtered through a screen (or better still, watching a video through a screen of someone else reacting to watching a football game on another screen), there was also a notable absence of banter memes in football culture, pre-web.
Truly primitive. Thanks world wide web. We owe you so much.