N/A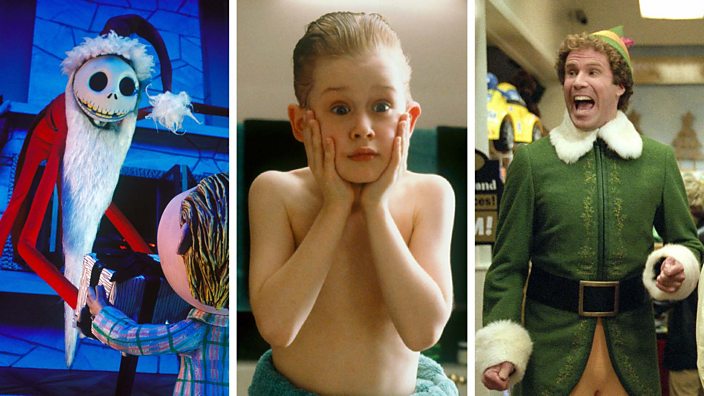 TOUCHSTONE PICTURES/20th Century Fox/NEW LINE
Christmas movies: What makes Xmas films so addictive?
Directors, screenwriters and movie critics tell us why we just can't get enough of Christmas films like Home Alone and Love Actually.
Last Christmas – the 2019 festive romcom starring Game of Thrones' Emilia Clarke – this year proved all its critics wrong and smashed through the $100 million (£76 million) mark at the global box office. And it'll now no doubt join the list of classic Christmas movies like Home Alone, Love Actually and Elf, that fans love to watch year after year.
Christmas movie buffs can be so obsessed with their favourite films, in fact, that some watch them daily for weeks at a time. In 2017 Netflix claimed 53 people had watched its film A Christmas Prince EVERY DAY for 18 days in a row.
But what are the ingredients for the perfect Christmas flick? And what makes them so addictive? Here directors, screenwriters and critics reveal the most important elements to the Christmas movies that have us all hooked.
For Nativity! writer and director Debbie Isitt, the perfect Christmas movie begins with the perfect message.
"All of the Christmas films I love – It's A Wonderful Life, A Christmas Carol, Elf – are fundamentally about human redemption," she tells BBC Three. "The idea that anyone can be saved and rescued, even from themselves, and that Christmas is somehow the magical time of year when that's most likely to happen.
"That's just something I find very uplifting."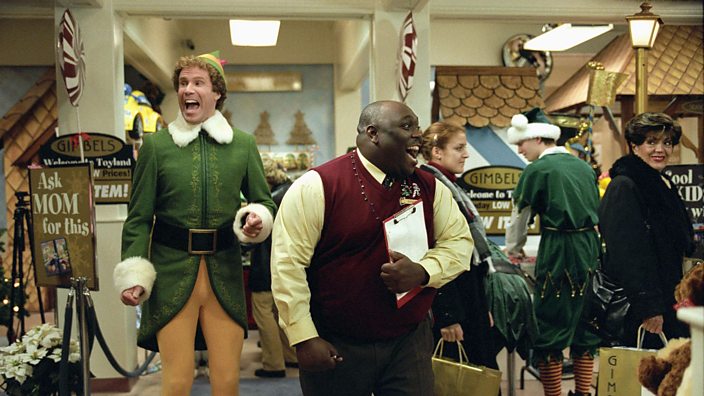 Debbie, who says Martin Freeman's character in Nativity! was partly inspired by Ebenezer Scrooge in the classic Charles Dickens story, believes that Christmas movies connect with audiences because of their simple, inspiring messages.
"It's a lovely gift to offer people through Christmas movies: hope in human nature, hope in human kindness and hope that we can change."
And Cara J. Russell, writer of the new Netflix movie The Knight Before Christmas, agrees. "I think Christmas movies give people hope, a sense that there is a higher power and a feeling that people care."
Cara remembers one simple message from the 1946 movie It's A Wonderful Life that keeps her and her family watching every single year. "That famous quote, 'No man is a failure who has friends,' I think that's very true."
And just as important as what Christmas films say is how they make you feel, according to the insiders.
"The best Christmas movies are reassuring, funny, loving and cozy," says BBC Radio 1 and 1Xtra film critic Ali Plumb. "They give you that kind of snuggly feeling of being wrapped up in a blanket on a sofa. And that's what people crave."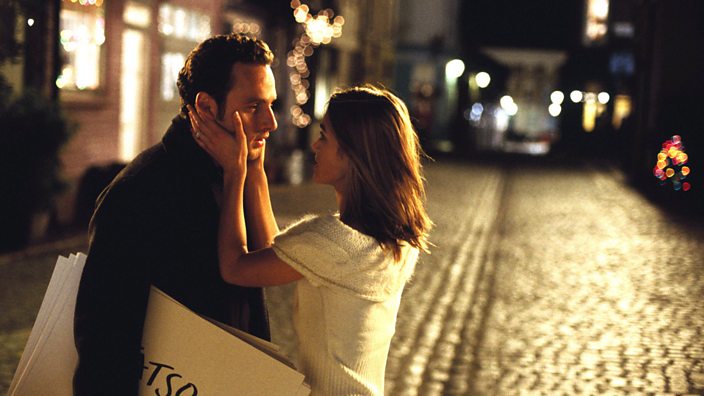 He singles out the 2003 romantic comedy Love Actually as a "machine gun attack of soppy, cheesy, cozy moments."
"It's not high art but there are just so many things to enjoy with the film," he says.
"I feel like Christmas movies do best when they're not too challenging."
Another key ingredient to the perfect Christmas movie, say the experts, is how they evoke memories from your childhood. "Even if it's subliminal and subconscious, Christmas films take you back to a time when you felt happy and safe," says Debbie, whose Nativity! franchise has now produced four movies and a stage musical.
"It's there in the music, in the colours, in the twinkly lights and the iconic Christmas trees and decorations."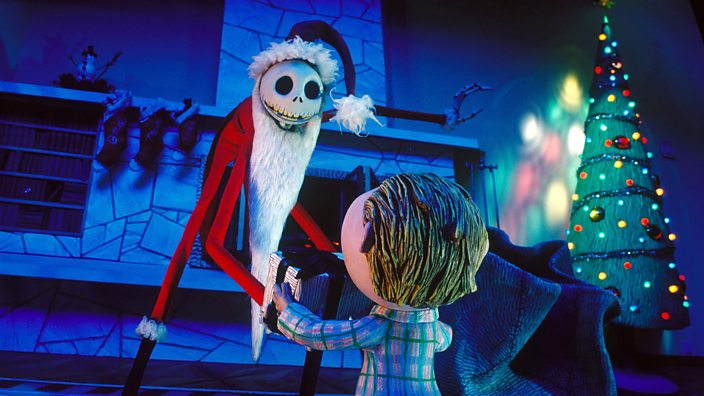 And it's this familiarity, starting from childhood, that keeps us hooked, Debbie argues. "Yes, we do like to watch and rewatch these films. We like the familiarity of them.
"When you know a film very well you feel safe watching it from the beginning because you know what's coming and that's not a terrible thing or a boring thing – it's a lovely thing.
"You can relax in the full knowledge that you know what's going to happen and you're going to love the ending. Everything is going to be alright."
For many, the soundtracks in our favourite Christmas movies are another important reason why we love to watch and rewatch them.
Ali singles out the "absolutely exceptional" music in the 1990 comedy Home Alone.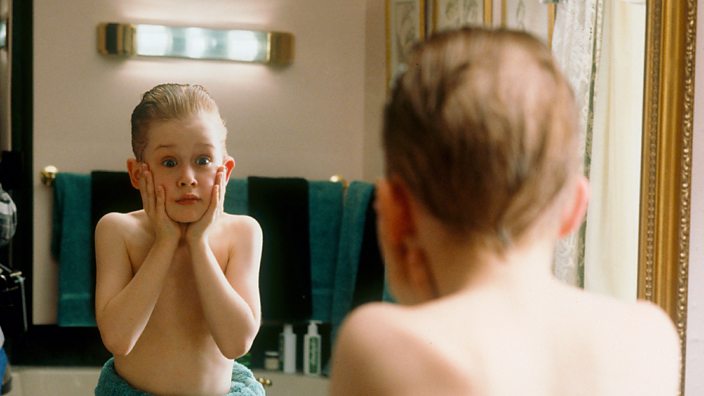 "Not only is the score one of the finest but also the soundtrack is impeccable. It picks some really old-school, interesting songs. Not just the cheesy classics."
The film's score was composed by movie music legend John Williams – who also put together music for Star Wars, Harry Potter, Jaws and Jurassic Park, among others – and was nominated for an Oscar.
And the music in Christmas movies can make for some iconic, unforgettable moments. Ali adds: "Who could forget Hugh Grant dancing down the stairs to the Pointer Sisters' Jump (For My Love) in Love Actually?"
Not all of our most beloved Christmas movies are sweetness and light, though. They can sometimes be surprisingly dark.
"I love The Snowman because it's an incredibly warm, uplifting, sweet movie but with a very dark sting in its tail," says Alan McDonald, co-writer of the Christmas zombie movie Anna and the Apocalypse. "The Snowman melting at the end of that film is one of the saddest things I've ever seen!" he adds, laughing. "It's so dark!"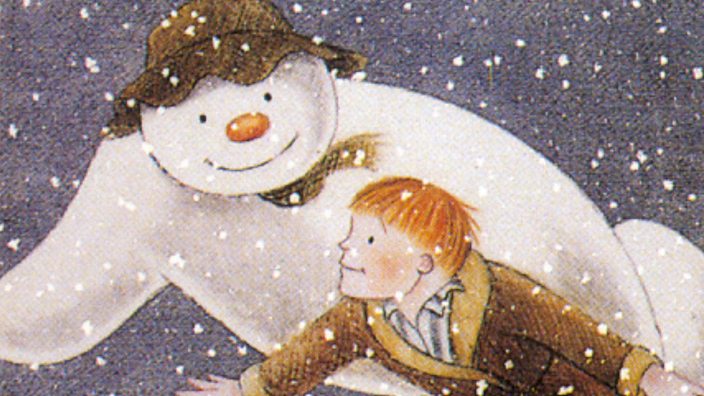 Alan – who says he was inspired by Die Hard, Gremlins and The Nightmare Before Christmas – thinks alternative Christmas films are so popular because they give us a chance to "examine darkness at a dark time of year".
"At Christmas, we're facing the things that we love, which can be really painful sometimes, and we're coming to terms with the things and people we've lost."
Alan, whose co-writing partner, 27-year-old Ryan McHenry, died from cancer before the movie was released, adds: "It's a time of year when we're reflecting on the past and looking towards the new year for things to get better."