N/A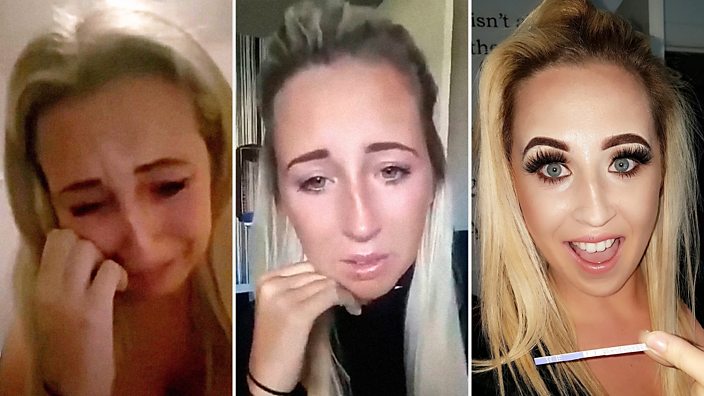 Kayleigh Evans / SWNS
'Why I kept quiet about my infertility for five years'
How recording video clips in secret helped one woman cope
Becoming a parent is one of life's big challenges, but for some people overcoming the first hurdle of getting pregnant can be a truly heartbreaking process. One young woman coped with the emotional pressure of her struggle to conceive by secretly filming herself talking about it.
Kayleigh Evans, 27, kept her fertility struggles private for five years, until she and her husband, Lee, were lucky enough to fall pregnant with their now two-month-old son, Tyler.
At her lowest moments, Kayleigh recorded video clips about how she was feeling, but didn't feel able to share them with anyone - not even her husband - until now. During that time she took thousands of pregnancy tests, dealing with disappointment over and over again.
"I was doing pregnancy tests every week," Kayleigh says. "It was so hard. I would cry every single time it was negative. I was just doing the videos for myself. It made me feel like I could talk to someone. Even my husband didn't know I was doing them. Just saying it to someone – even though it was to myself – helped a bit."
Last month, she decided to post a 13-minute compilation of her emotional journey on Facebook. It has now been watched more than 69,000 times, with Kayleigh writing in a subsequent post that "the amount of messages, phone calls and positive feedback I have had over the past week is truly amazing".
The video begins three years after the couple, who first met when they were 14, started trying for a baby. In one clip, Kayleigh says: "I feel so low tonight. No one understands," and "I've literally slept the whole day away, because I just don't wanna be awake at the minute."
By that point the couple had already consulted doctors, who couldn't find anything wrong. Eventually, they were referred for IVF treatment, for which they were told to lose weight - which they did, shedding six stone between them.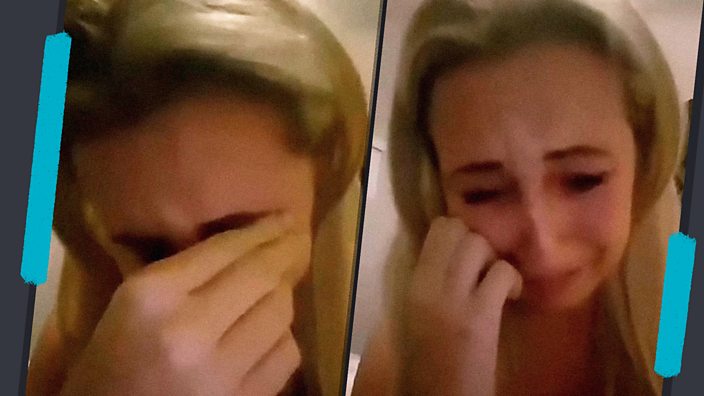 The NHS says one in seven couples may have difficulty conceiving and, for many, it's too difficult to talk about – a survey by a UK fertility support organisation found that almost everyone who responded said going through treatment caused them some distress, while some even had moments of feeling suicidal. 
Days before the treatment was due to begin, Kayleigh found out that she was pregnant.
In the video, she shares her memories of that special time, saying: "I took a pregnancy test in work and I thought, 'It's going to be negative again, it's always negative' - and it was positive. I've waited and waited and waited for this, and I can't even explain how happy I am... I just sat there and cried with happiness."
Elsewhere in the video, Kayleigh speaks movingly about the stigma people suffering from infertility face.
"I just can't stand it when someone says to you, 'You'll get pregnant when the time's right', or, 'You're trying too hard'. Are they joking?" she says. "They don't even know what we go through.
"I felt like I had no one "I have such lovely family and friends, but I still felt like that. I felt like I wasn't a woman. It was horrible."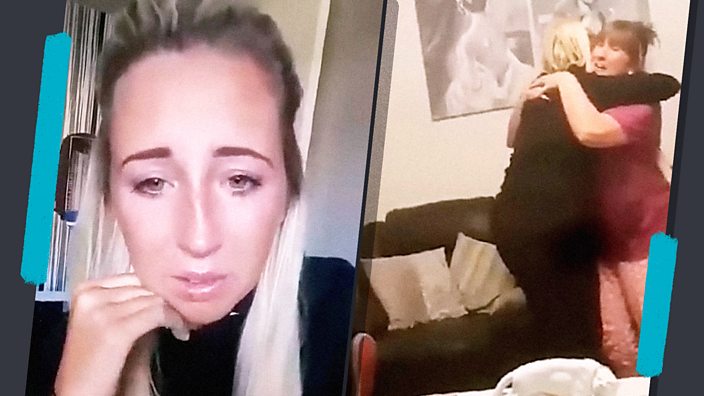 Kayleigh says her video has struck a chord with other young women struggling to conceive. "I've had loads of messages from girls going through what I was, saying I gave them hope.
"I cried my eyes out putting the video together. A fertility battle is mentally and physically draining. Every day is a struggle. It was a hard few years, but such a lovely outcome."
The first that Lee knew about the videos was when he discovered Kayleigh crying on the sofa while she was editing it.
"It was rough to watch, but nice at the same time," he says. "It's easy to forget just how hard it was, and watching her video brought it all back. I'll never forget what we went through."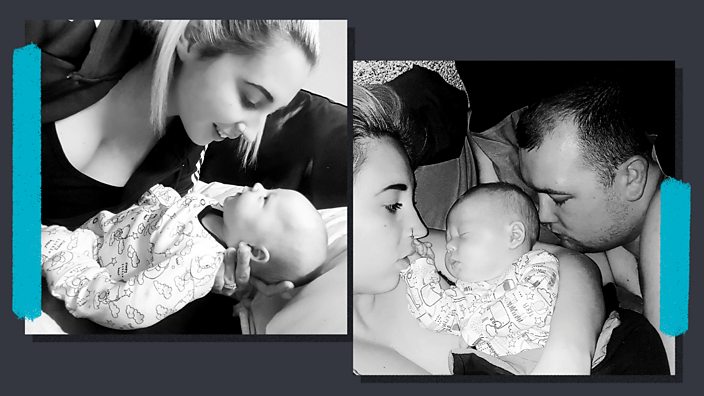 According to the NHS, approximately 84% of couples will conceive naturally within a year if they have regular unprotected sex every two or three days and, of those who don't conceive in the first year, around half will do so in the second year. However, for those who have been trying to conceive for more than three years, like Kayleigh and Lee, the likelihood of getting pregnant naturally within the next year is 25% or less.
Infertility can be caused by a range of factors, and, for one quarter of couples, a cause can't be identified.
The NHS advises seeing a GP if you haven't conceived after a year of trying. If you're aged 36 or over, or know that you have fertility problems already, they advise seeing your doctor sooner.
Kayleigh's video shows that trying to get pregnant is not always straightforward, but also that if you experience problems, you're not alone.
"I hope people find comfort in the video and now people may understand why I was so protective through my pregnancy," she says. "Never give up."