N/A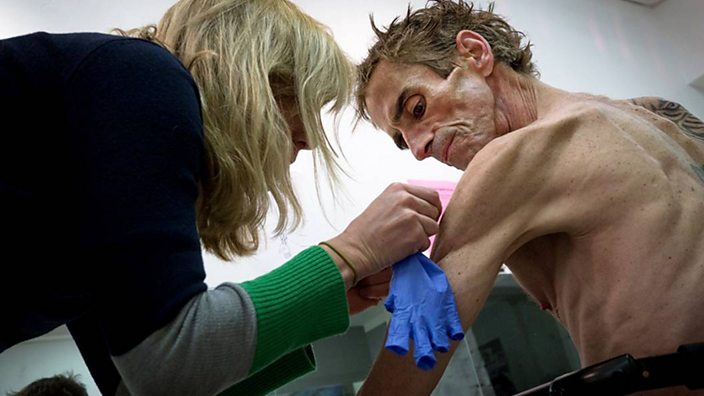 Aaron Goodman
Documenting the long road to recovery from heroin addiction
Photographer Aaron Goodman spent a year photographing three long-term heroin users taking part in North America's first heroin-assisted treatment study and program. He asked his subjects to respond and reflect on the pictures he took of them.
Below, Cheryl paints her nails before a court appearance about a sexual assault she experienced. She says of her picture: "I'm sure there's hundreds of photos that could show my life different. But my life today is a recovering heroin addict. I'm just looking for the support and the people to see that us junkies or heroin addicts aren't mass monsters and bad creations of our parents doing wrong. It's our own choice to do drugs."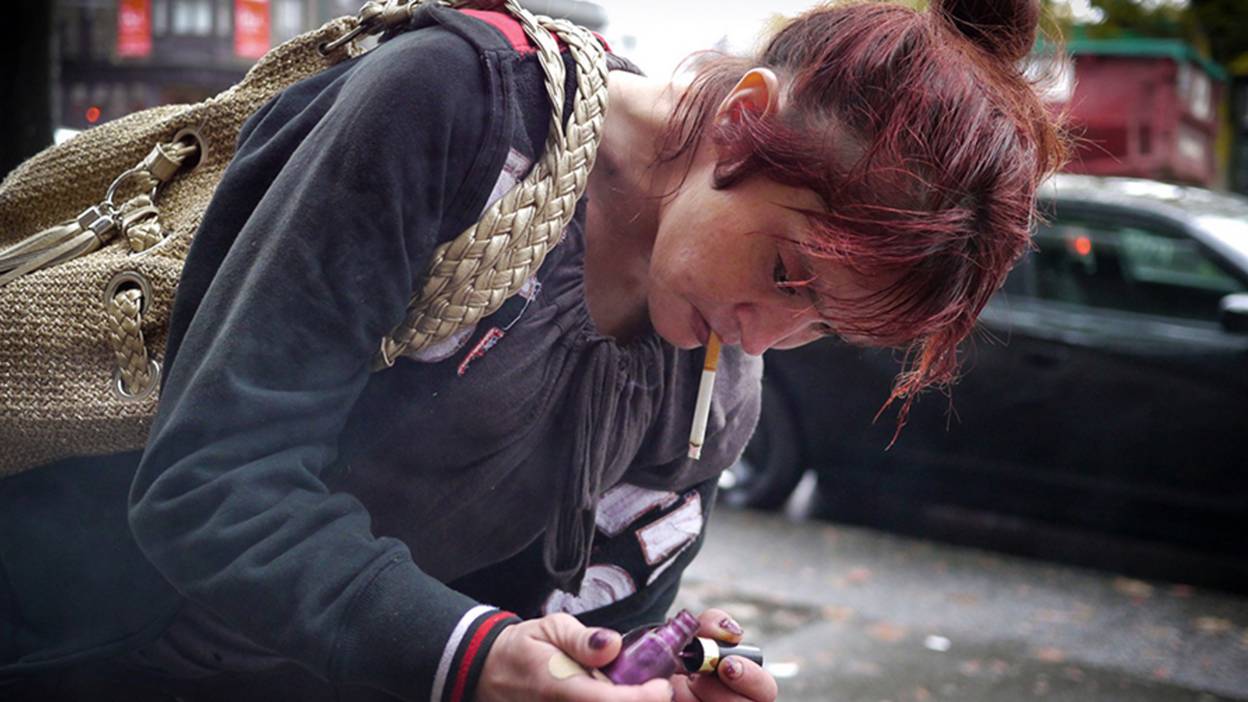 Aaron Goodman
What made you embark on this project?
I believed their personal stories hadn't been told and their voices weren't sufficiently being heard. I wanted to explore what role social photo documentary could play in raising awareness about heroin-assisted treatment and humanising the drug users who have benefited from it. Canada's former Conservative government had blocked access to pharmaceutical heroin. Five participants of the heroin-assisted treatment study took their fight to British Columbia's Supreme Court, which ultimately lifted the ban. In this context, it was important to me that people across Canada and beyond had an opportunity to hear from the heroin users themselves.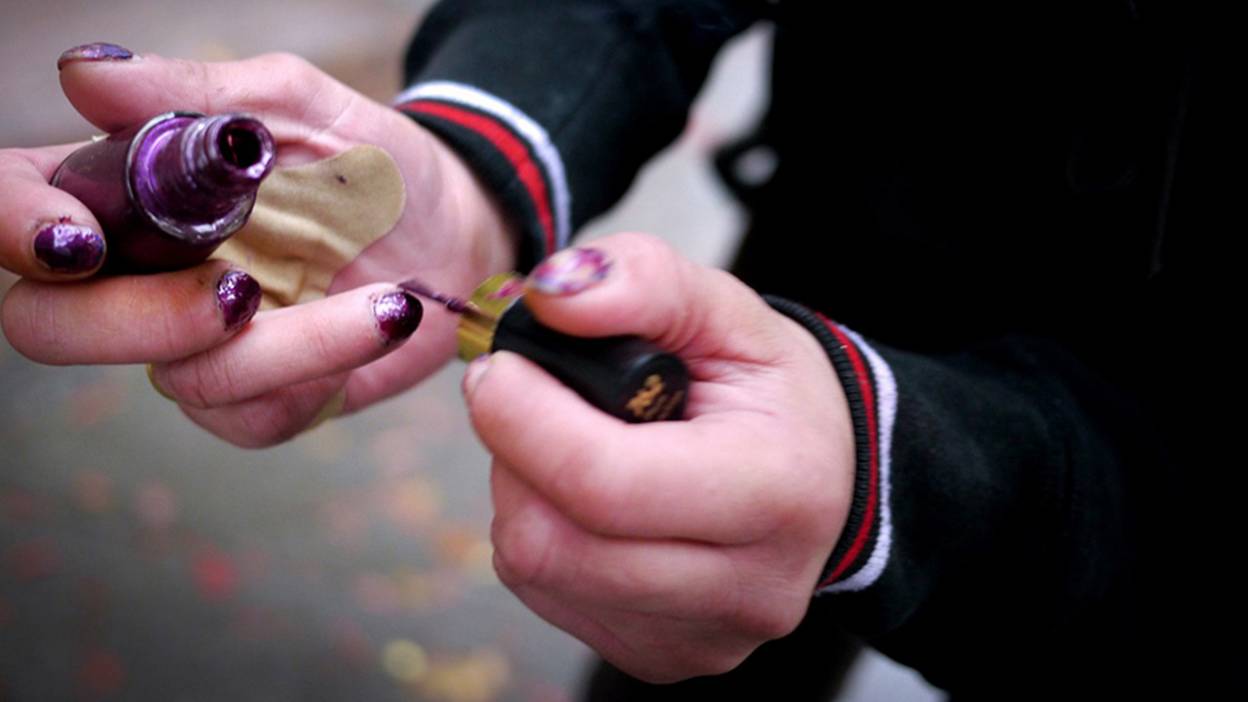 Aaron Goodman
How long have you worked with heroin users?
This particular project took roughly two years to complete. At the start, I spent weeks building a rapport and trust with the subjects, Marie, Cheryl and Johnny, who've all been addicted to heroin for decades. They've each repeatedly tried methadone and other treatments and have been unable to stop using heroin.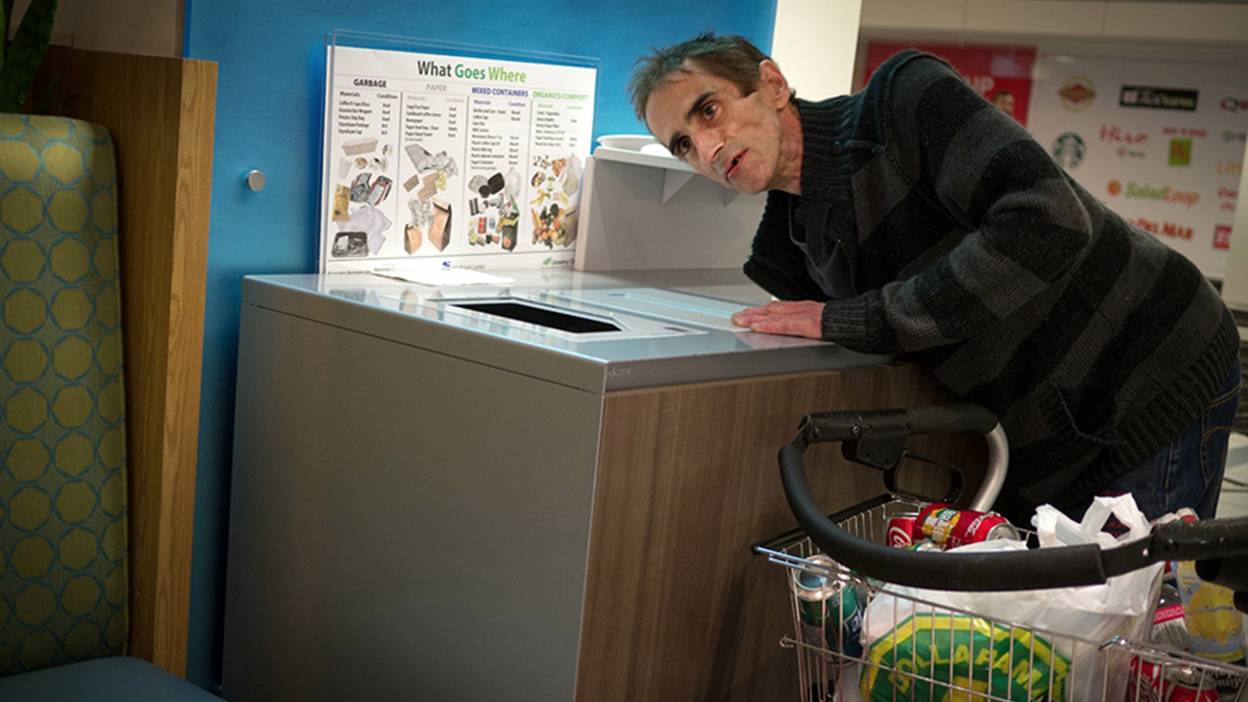 Aaron Goodman
At first, they allowed me to take photos of them self-injecting at Providence Health Care's Crosstown Clinic in Vancouver's Downtown Eastside. Slowly, over a period of weeks and months, they let me document their lives outside the clinic to various degrees. Previously, I reported on injection drug users in Thailand who were struggling to get life-saving treatment.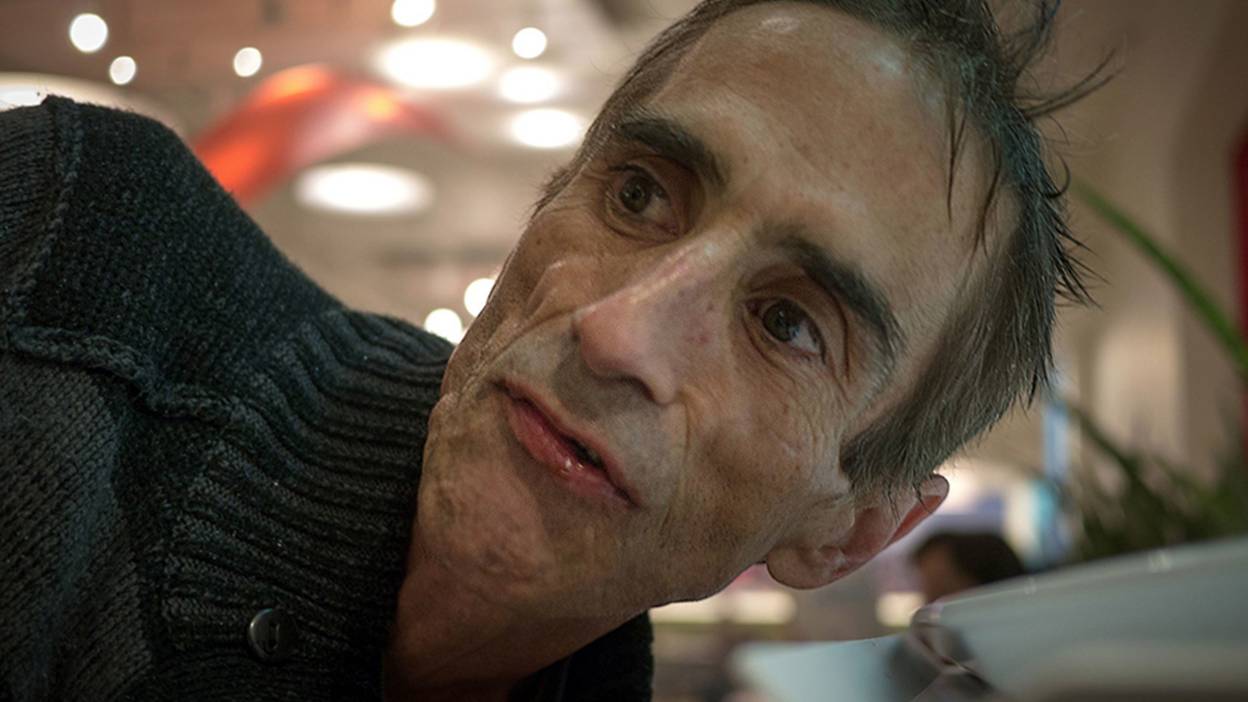 Aaron Goodman
Above, Johnny is collecting cans from a Vancouver food court. He says: "The intense-ness [sic] and the wear and tear of abusing drugs and way of life has become, is so accurately shown in this picture."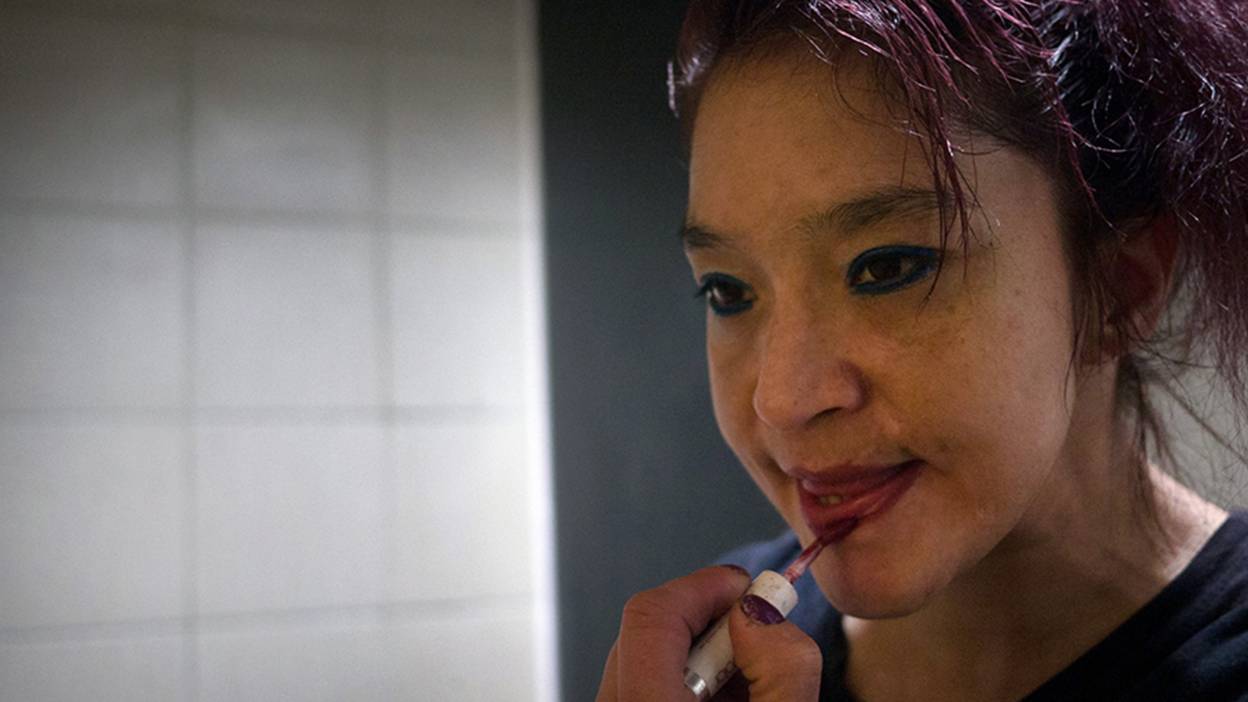 Aaron Goodman
What were you trying to achieve by taking these pictures?
I wanted to see if I could create a new type of image in order to challenge the dominant tropes of drug genre photography. For decades, influential photographers such as Larry Clark, Eugene Richards and others have represented injection drug users as exotic, primitive, and as dangerous to society.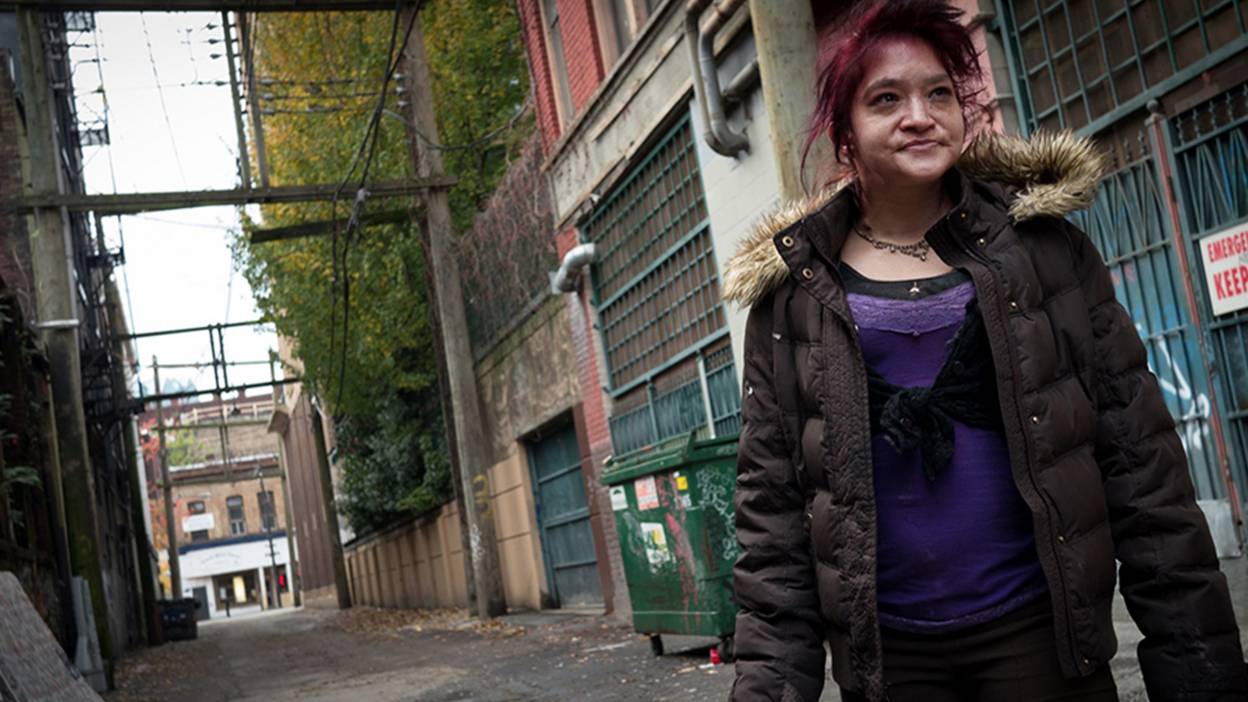 Aaron Goodman
Above, Cheryl says: "They see some young girl, downtown, in a back alley. Looks like it's a rough alley. A young girl, maybe she's strung out, or maybe she's determined to find drugs or who knows what they see in this photo. They just see a young girl smiling and looking down the alley."
I wanted to try to create more human and balanced images and I discovered this was very challenging to do. In order to provide greater context, I've paired excerpts from interviews with the subjects alongside the photos online. It was important for me to ask the subjects what they thought of the photos, if they think they accurately represent their lives, and if they would have done anything differently. The feedback I've received from people who've seen the project online so far seems to suggests this is an effective yet imperfect way of helping to humanise drug users.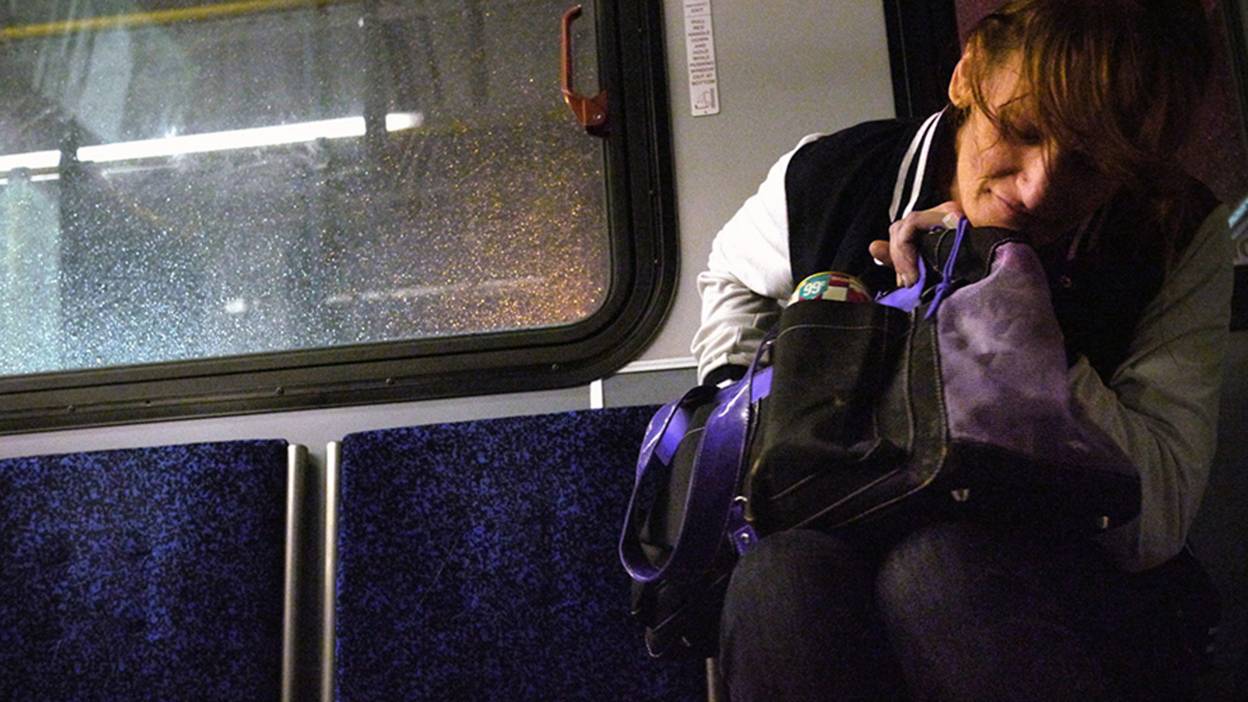 Aaron Goodman
Why do you think it's important for users of heroin to have photographic evidence of their drug use?
I'm aware that publishing images of the subjects of my project using illicit drugs outside of the heroin-assisted treatment program could send a message that heroin-assisted treatment itself is ineffective. The science, however, is conclusive about its benefits.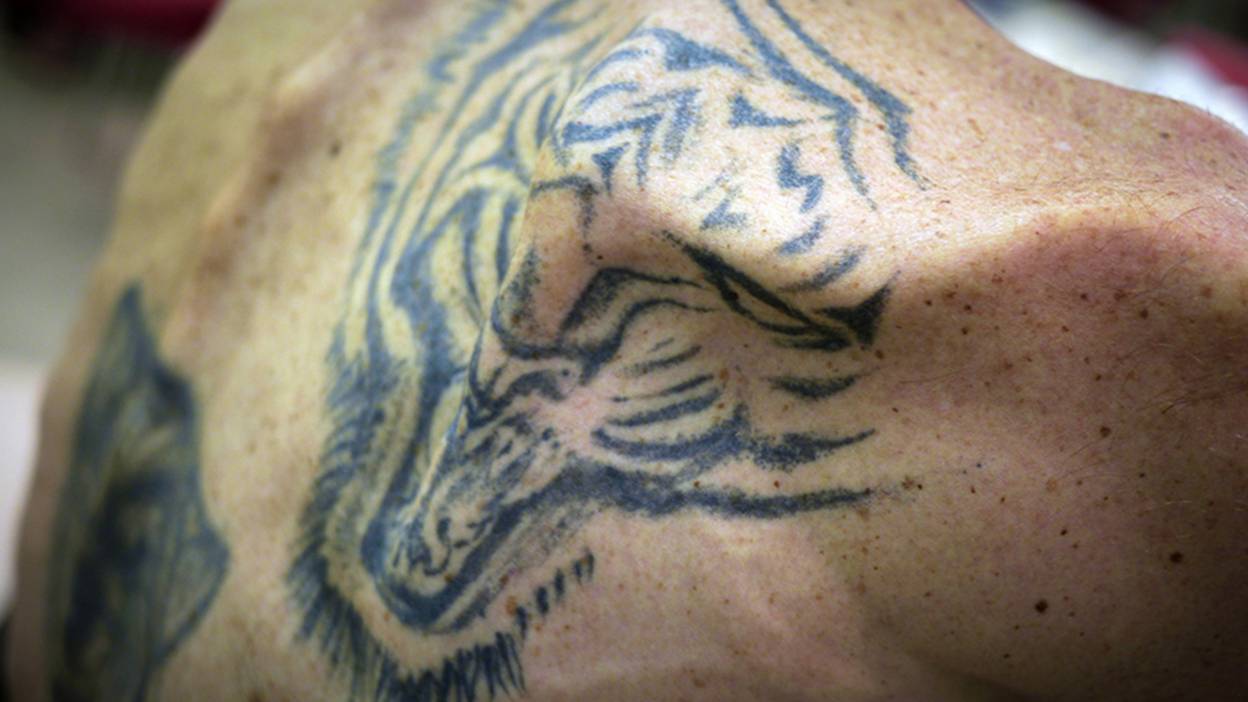 Aaron Goodman
In interview excerpts, the subjects of my project explain some of the reasons for their ongoing drug use, which include trying to cope with the legacy of emotional and physical trauma. I believe their experiences confirm the need for more harm reduction programs including heroin-assisted treatment for the most chronic and vulnerable drug users.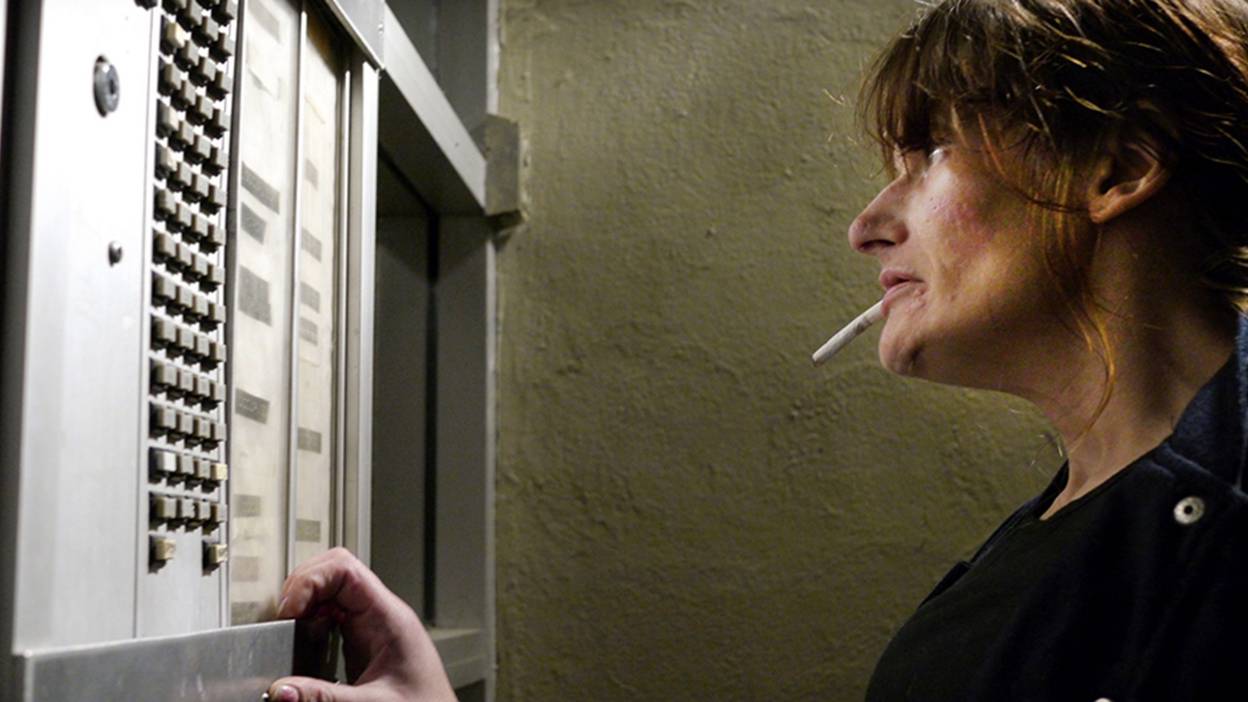 Aaron Goodman
Why do you think there is such stigma around heroin use?
I think lots of photographers and journalists have helped to create a stigma about injection drug users, unfortunately, which ultimately influences public thinking and policy making. The media's dehumanisation of drug users is pervasive and often unconscious, and it's only by taking time to see drug users as human beings that can we hope to see a more balanced form of reporting unfold.
For a look at stigmatisation of heroin users in one British city, watch Heroin Haters, below.
Originally published 23 May 2016.