N/A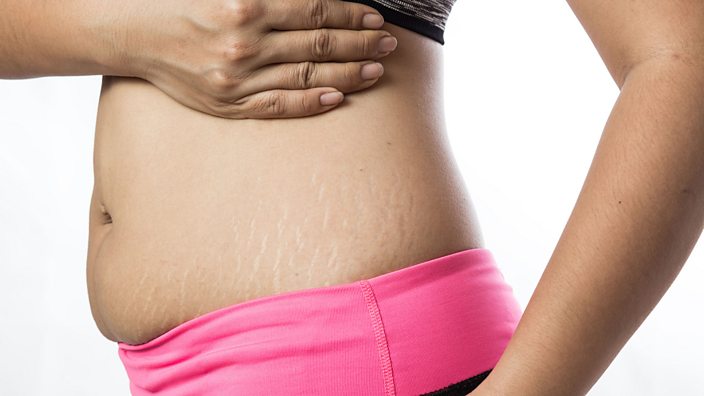 iStock
#bodyafterbaby: Why women are sharing pictures of their post-birth bodies
Bouncing back after having a baby isn't easy
Now, with the help of US country singer and mum-of-two, Carrie Underwood, another popular body positivity trend has been hitting the headlines – this time, drawing attention to the difficulties of getting your pre-pregnancy body back after birth.
#bodyafterbaby is a tag with nearly half a million posts on Instagram alone, which women use to share their post-baby body progress, inspirational messages and struggles.
Carrie, 36, had her second son in January this year and has already been preparing for a world tour. Pretty impressive, right? But getting her body back to its pre-baby shape hasn't been easy - and she used #bodyafterbaby to share her thoughts on Instagram.
"I'm going to be honest, 'bouncing back' after having Jacob has been much more difficult than after I had Isaiah and I've been pretty hard on myself lately," she said in a post. "I go into the gym and I can't run as fast or as far. I can't lift as much weight or do as many reps as I could a year ago."
However, while Carrie had initially concentrated on the limitations of her body after birth, she took the post as an opportunity to suggest to people that they look at their body in a different, more positive way.
"As I prepare for red carpets and for life on tour, right now I make a promise to myself to start appreciating what my body CAN do and stop focusing on what it can't," she wrote.
With celebrity mums like Kylie Jenner shown seemingly bouncing back after birth with ease, women online appreciated Carrie's real talk.
One user wrote: "All day today (seriously ALL day) I've complained about every inch of my body," she said. "Ugh - it's frustrating and sometimes it's just nice to know I'm not alone, especially when it's my girl @carrieunderwood!"
Other users commented that it was "an inspiring message" and thanked her "for sharing this perspective because I know I needed it!"
Carrie is not the only mum talking about postpartum struggles.
Accounts such as @takebackpostpartum are showing the range of things that can happen to a body post-baby, with one mum sharing the difficulties of experiencing diastasis recti – when your stomach muscles split to make space for your growing womb.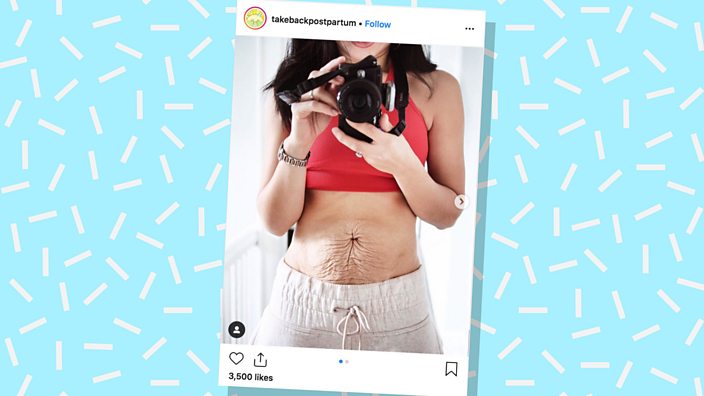 "A few stretch marks are normal, but if you get to a point where you can't count them anymore, be prepared for a hard postpartum time," she says. "That's a big sign that you are likely to have a severe diastasis. I know you're beyond excited to be a mom, but don't forget about you."
Another mother shared her feelings about how her weight used to impact her mental health, but her post-baby body has taught her how to love herself.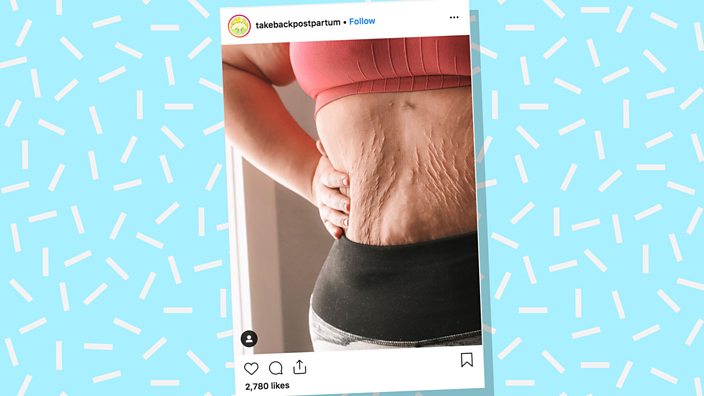 "I used to weigh myself every morning," she said. "There would be a rush of anxiety as the scale blinked while I stared down in anticipation... It was destroying me." But once she had her daughter, that all changed.
"For the first time, I felt thankful for my body," she explained. 
Last year, Danish mother-of-four Maria Nordø Jørstad posted photos of her body after having a C-section when giving birth to triplets.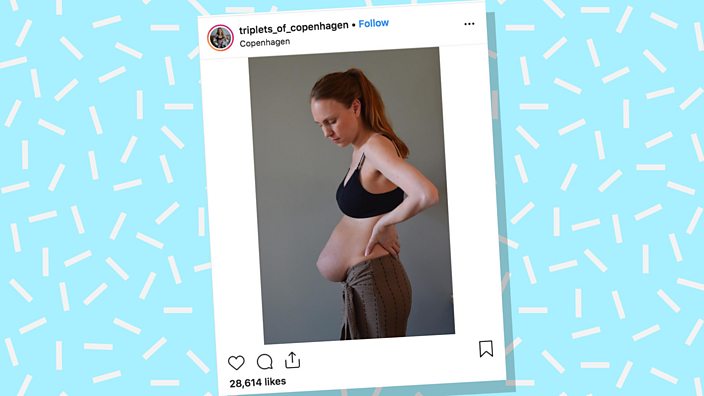 She too admitted getting used to her body after giving birth was hard to handle: "I still have a weird looking hanging belly," she said. "Kind of disappointing I must admit, and I am not too happy to share this picture."
It's no secret that someone looking to get that pre-baby body back is hard. The NHS website states: "Having a baby changes your body. Some things may never be quite the same again, but other changes don't need to be permanent." With exercise and healthy eating, the website explains, the weight will likely drop off naturally, though it may take time.
The message has extended beyond just social media. A recent advertisement campaign for a parents-to-be and a baby retailer by body positivity photographer Sophie Mayanne, showing mums rocking their post-baby bodies with children in tow, was recently featured on the London Tube.
The campaign, which featured 10 women celebrating their lumps, bumps, scars and stretch marks, was praised for including stories like Louise's. She suffered complications in childbirth that led to liver failure, an unexpected liver transplant, and a consequent scar.
The campaign's body positive message was well-received by women across the twitterverse.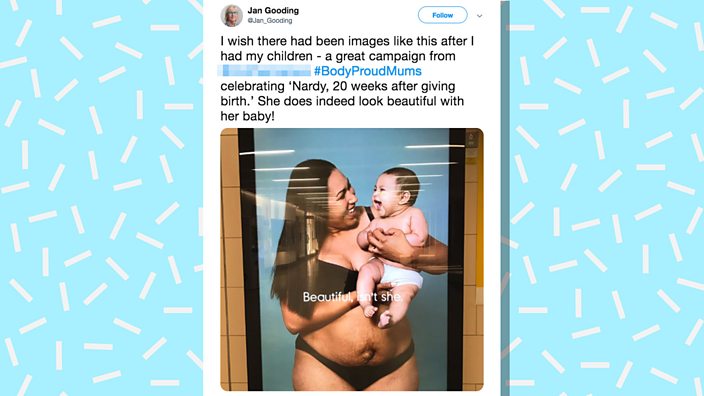 And some proud dads also showed their appreciation too.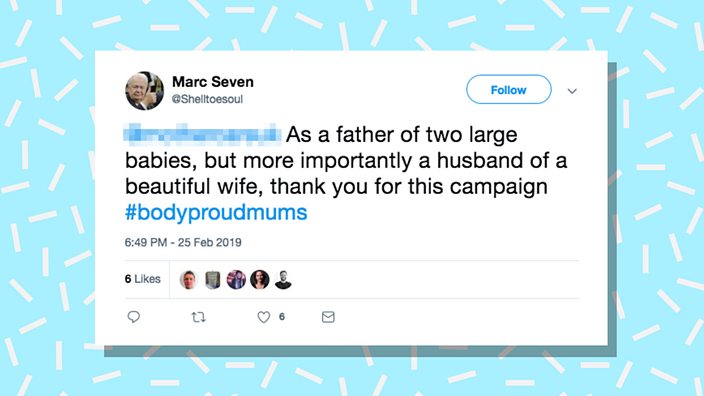 With women like Louise and Carrie continuing to speak up, this real talk about post-baby bodies is a self-love trend we are here for.