N/A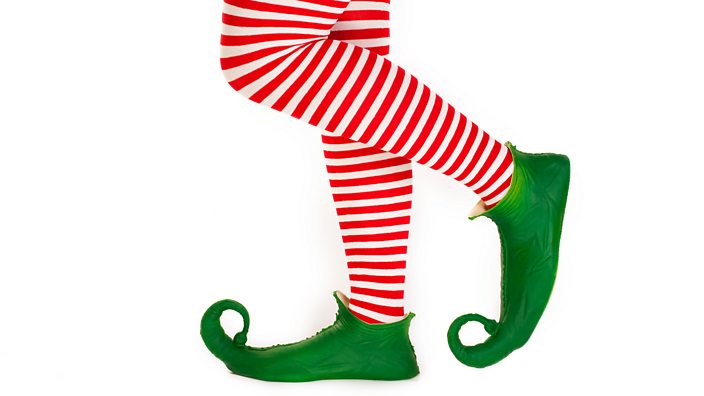 iStock
You could be an actual elf in Lapland this Christmas
Weird jobs we sort of want
Jobs are boring. You sit at a desk. You type things. Stuff happens. Blah blah. Right?
Wrong! Some people feel deeply fulfilled by their career choices...
Take, for example, Buddy the elf...
And if your excitement levels can match Buddy's, then perhaps it's time to consider a (temporary) career change. A company in Lapland, Finland, is offering the Christmas job opportunity of a lifetime. Why apply to be Santa's helper in a UK shopping centre when you could head to the picturesque, snow-covered towns of the Arctic Circle, and maybe even spot the Northern Lights? It's clearly a no-brainer.
The ad has asked for "energetic and positive" individuals (as if anyone wants to hang out with a grumpy elf) to apply for the temporary position running from November 2018 through to January 2019. 
You don't even need to make toys, as (apparently) it's no longer part of an elf's job description.
Instead, the job advert reads: "An elf is at the same time an entertainer, a guide, and a mythical creature of Christmas." We're not sure quite how we'd pull off the "mythical creature of Christmas" part, but surrounded by the festive wonder that is Lapland, we'd be willing to give it a go.
Of course, fun-sounding jobs can sometimes be too good to be true. A few months ago, many dreams were dashed when it was revealed that the job of "penguin erector" (no giggling at the back), was not, in fact "a thing".
In case you have no idea what we're talking about, this all came about after a "boy in the pub" apparently told Twitter user SKH that he was a "penguin erector" at Edinburgh Zoo.
This, he said, involved picking penguins up and putting them upright, because they would fall over every time a plane flew overhead.
Naturally, everyone went wild for this incredibly wholesome job. At one point, SKH's tweet was retweeted more than 170,000 times, and liked by almost 778,000 people.
But it wasn't long before people smelled a (penguin-shaped) rat, and started to ask Edinburgh Zoo if penguin erectors actually existed.
And, sadly, it transpires that the whole story is a load of penguin poop.
Dreams crumble to dust guys. Right before our eyes...
Fear not, though, there are plenty of other dream jobs out there which, unlike penguin erection, actually exist.
For example, you could be a chocolate spread taster.
Which is great, because chocolate spread is the best. And don't @ us because that's an entirely inclusive opinion: you can get nut-free chocolate spread if you have an allergy, you can get vegan chocolate spread if you don't want cow's milk on your toast, and there's gluten-free chocolate spread for all you coeliacs out there. 
Anyway, now that we've established its universal appeal, we need to tell you - you could spend four hours a week being paid to eat loads of chocolate spread. 
Friends, this was a real job that was advertised and it sounded pretty suh-weet (pun fully intended).
Earlier this year, a major chocolate spread brand was hiring 60 new tasters to be based at their laboratory in Alba, northern Italy.

If you were successful the company promised to give new recruits three months training to hone their taste buds - and by the end of the course they were expected to be bona-fide chocolate spread connoisseurs.
While you probably wouldn't get wildly rich doing it, given that it was a part-time gig, it did seem like a pretty easy - and tasty - way to make a bit of extra cash.
Applications were open to almost everyone - although given the company was known for their chocolate-hazelnut spread, they did say those with nut allergies probably shouldn't apply.
Naturally, a lot of people were interested...
But, we should caution that eating too much chocolate obviously isn't exactly great for your waistline, your teeth or your insulin levels.
Plus, jobs like this may leave you sick of the sight of anything sugary after a few months.
If eating delicious chocolate goop for a living doesn't appeal to you, maybe you'll be tempted by another dream job.
For example, you could be a, erm... a professional sex-robot tester. 
Even earlier this year, a UK company was on the lookout for a new Product Innovation and Quality Tester - or in plain English, someone who'd be up for testing sex dolls.

They said the successful candidate would be responsible for trying out new ranges - which, as the job description made clear, "involves using the product" (ooh la la).
Rather disturbingly, the company quickly had to close down its application portal because so many people put themselves forward.
The applicant who eventually landed the job is now earning (up to) £35,000 a year, and is tasked with giving detailed feedback based on rigorous testing. They also get to jet around the world attending sex doll conferences and expos.
As if that wasn't enough to get you updating your CV, there was also the prospect of being paid £28,000 to test sex toys.
Yes, really. You read that right.
This job offered the same salary as that of a bar manager, conveyancer or graduate software engineer, and included private healthcare, discounted gym membership and an annual staff retreat.
Sounds like a hard life, if you get what we mean.
What could be better, you might ask? Getting paid to eat pizza, of course. Which is why when, in October last year, a Bath pizza company put out an advert for a part-time professional pizza-taster, over 4,000 applicants responded to the call. The successful candidate would be responsible for developing new recipes and keeping the menu at the top of its game. And one man was hungrier than the rest...
Mike Southfield Cook, then 26, hand-delivered his laminated CV inside a pizza delivery box, stuck to an actual pizza. And as a finishing touch, Mike had rigged the box with a greeting-card recording device so that when the box was opened, Dead Or Alive's 'You Spin Me Round' blared out at the pizza company managers.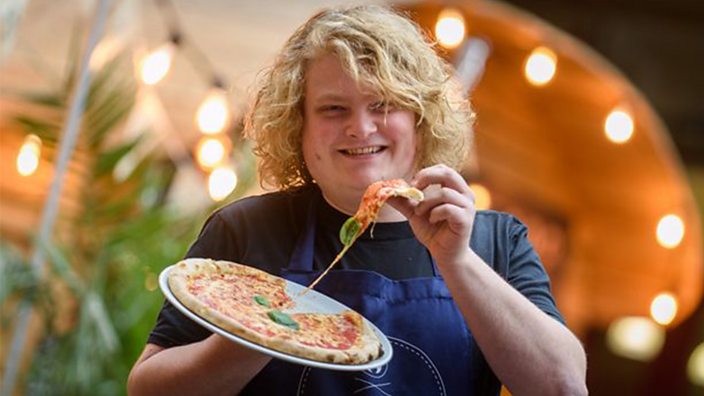 Other incredible jobs we've seen include Chester Zoo's head giraffe keeper role.
In January the wildlife attraction posted an advert searching for someone to look after their giraffe enclosures, to supervise students and volunteers and to represent the zoo and the giraffes in media interviews.
In return the job offered £23,000 and the chance to spend time with some certified cuties, like this guy.
This is baby Narus, a rare Rothschild's giraffe born last April to mum Orla after a 15-month pregnancy.
Here he is taking his first steps outside.
We also came across this gin-testing internship that promised a £20,000 salary, gin cocktails, visits to distilleries and basically loads of booze for the lucky 'gintern'.
Alex Macheras, 21, is a professional plane-seat-tester who jets around the world sampling the food, service, seats and, most importantly, the champagne in new commercial planes before they are delivered to clients.
He shares his professional experiences with his Instagram followers (as well as snaps of the beaches, hotels and resorts that he makes time for in between his travels).
That's an actual job! We feel a bit sick, what are we doing with our lives?
So there's just one question left.
Which dream job would you pick?
Originally published 13 October 2017.