N/A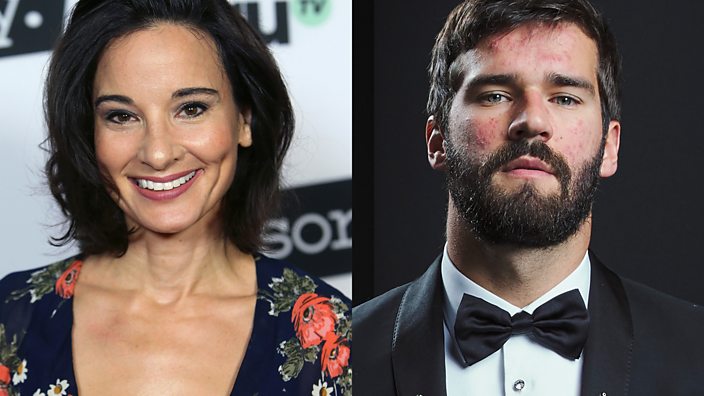 Gettyimages
The Parks And Recreation actor pretending to be the world's best keeper
Liverpool fans have taken her to their hearts
One is a US actor, comedian, writer and TV personality. And a woman. The other is Liverpool's Brazilian, triple-Golden-Glove-winning goalkeeper. And a man. Apart from that, they've got LOADS in common. Only a consonant (and a continent) separate them.
Back in August, presumably after having been erroneously tagged in loads of tweets about the Champions League, Fifa teams of the year and 'X is so good he could save my corrupted files' memes, Alison Becker (the comedian) decided to own the joke.
Alison is a comedy sketch-writer, actress and TV host. She also played the recurring character Shauna Malwae-Tweep, a local newspaper reporter, in the comedy series Parks And Recreation.
Some people were not entirely convinced by her portrayal in this new role as Liverpool's man in the nets.
Others were dazzled by the re-invention.
Retired Liverpudlian boxer Paul Smith, who shares a name with a well-known fashion designer, really related.
Unfortunately, we didn't get to see her come good on that.
Meanwhile, the accolades have continued to roll in.
And the bit refused to get stale.
Though there was concern among some anxious LFC fans about any extra-curricular activities during recovery.
Earlier this week, there were positive signs of a return to action for the keeper, which could mean he'll be back in goal to face rivals Manchester United on Sunday.
And with that possible return, we also, of course, saw the glorious return of the joke.
Well, what a charming, good-natured bit o' fun. We approve.