N/A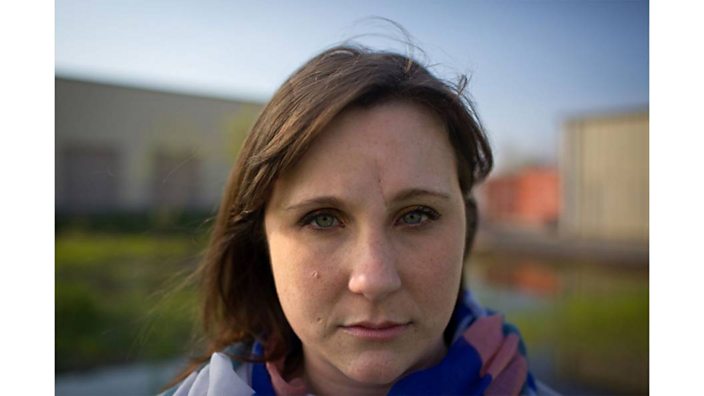 Kathy Shorr
SHOT: 101 survivors of gun violence in America
This piece contains content that some readers might find upsetting.
In the United States, gun-related tragedies are so frequent, it's possible that we could become numbed to the shock they evoke.
Kathy Shorr, a photographer from New York, wants the world to look at the phenomenon differently; to look into the human face of gun violence and better understand it. Her Project SHOT focuses on the survivors of gun violence - the people who have been shot and survived the experience.
To complete the project, she spent nearly two years finding, speaking with, and photographing 101 survivors of gun violence across America. On her journey, she traveled over 100,000 miles and visited 45 cities and towns with the sole intention to photograph survivors.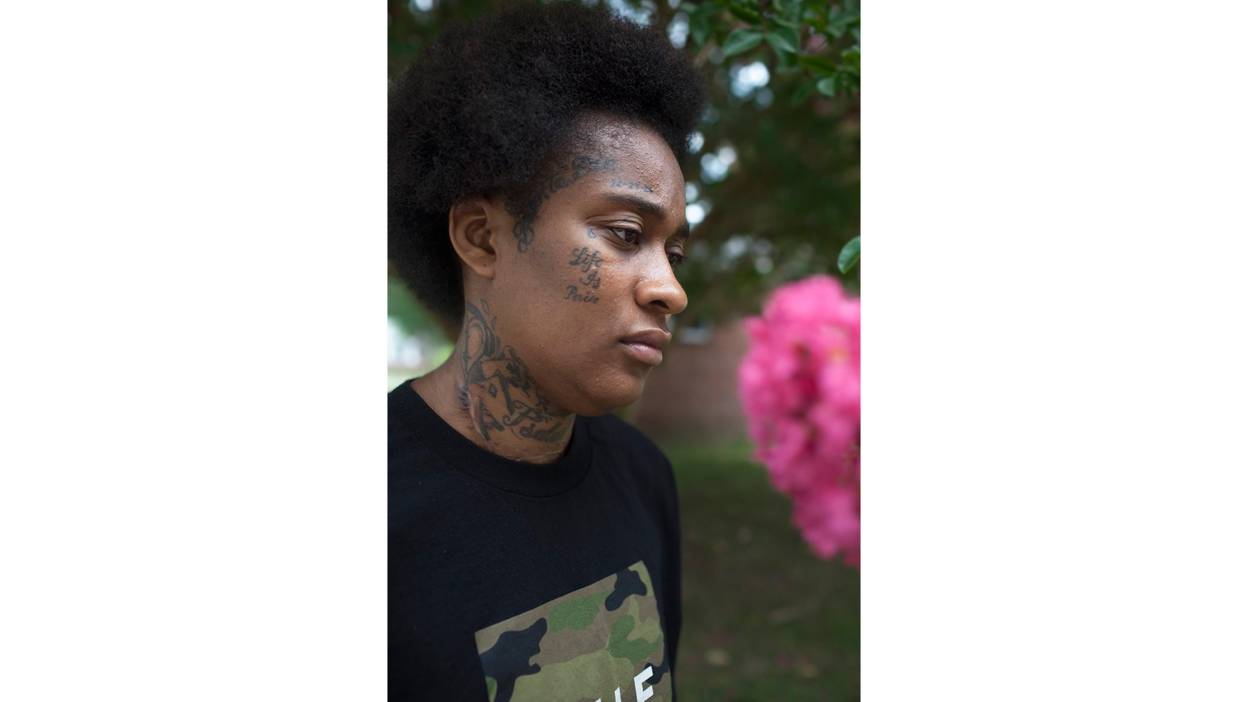 Kathy Shorr
Shanessa was shot by her sister's boyfriend. A year later, she was shot again, in the face and hand; this time it was by his friends who wanted to stop her from testifying against him. Newport News, Virginia, 2014 and 2015.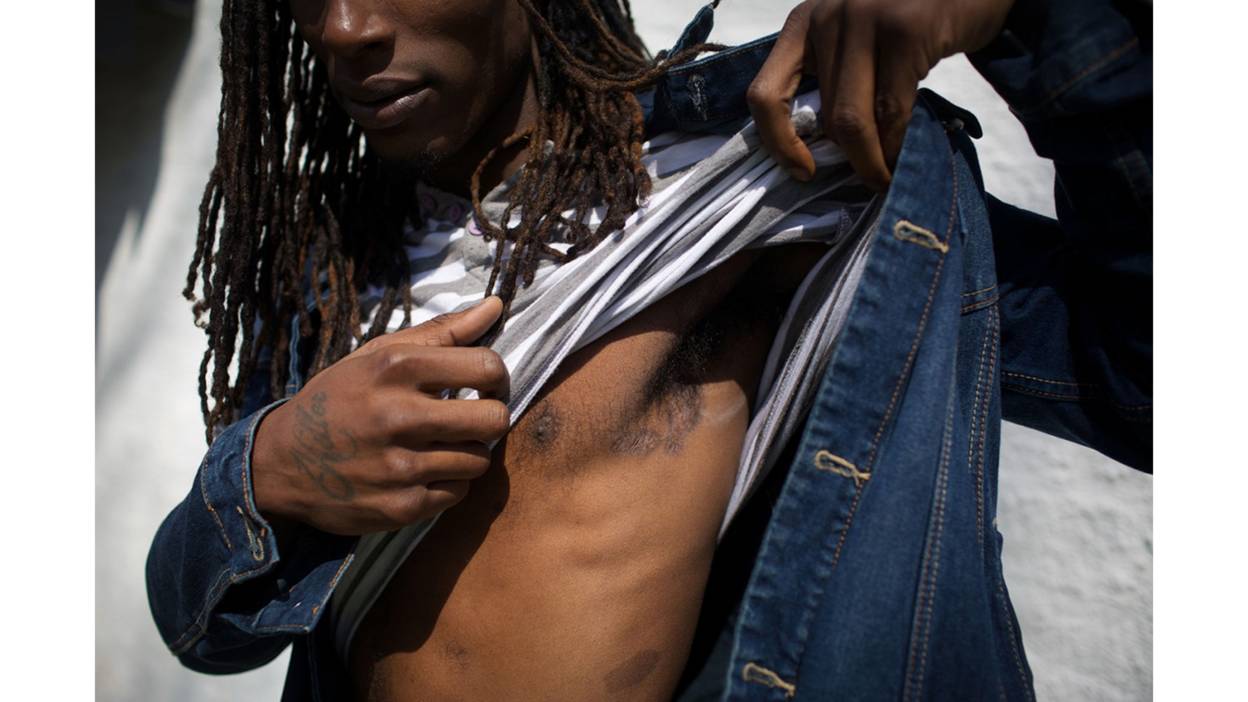 Kathy Shorr
Prince went to his uncle's aid during a fight when someone came from behind to rob him and shot him three times. Kansas City, Missouri, 2013.
After Shorr's own confrontation with gun violence, when a gun was pointed at herself and her young daughter in a home invasion, the subject is hugely personal.
"I know what it feels like to have someone have the power to control your destiny and possibly the destiny of someone you loved. It was probably the most frightening thing that ever happened to me, and we were lucky. The robbers did not hurt us and just left with some money and valuables. But the emotional impact of a gun being pointed at you is a feeling that stays with you."
The experience made Kathy wonder, why do we always hear about those who die - but never about those who survive?
"Gun violence was something that seemed to be happening with more frequency and I wondered about those who had survived shootings. It seemed as if they were just meant to pick up the physical and emotional pieces and just go on with their lives. I felt it would be important to show them and to hear what they had to say.
"Those who die from gun violence can only address the issue as statistics and memories of lives that were. SHOT focuses on the living, whose lives have been forever changed by the emotional and physical trauma of gun violence. They are present in their portraits and their words, and are not able to be dismissed as mere statistics. On the contrary, they are a powerful force to be reckoned with."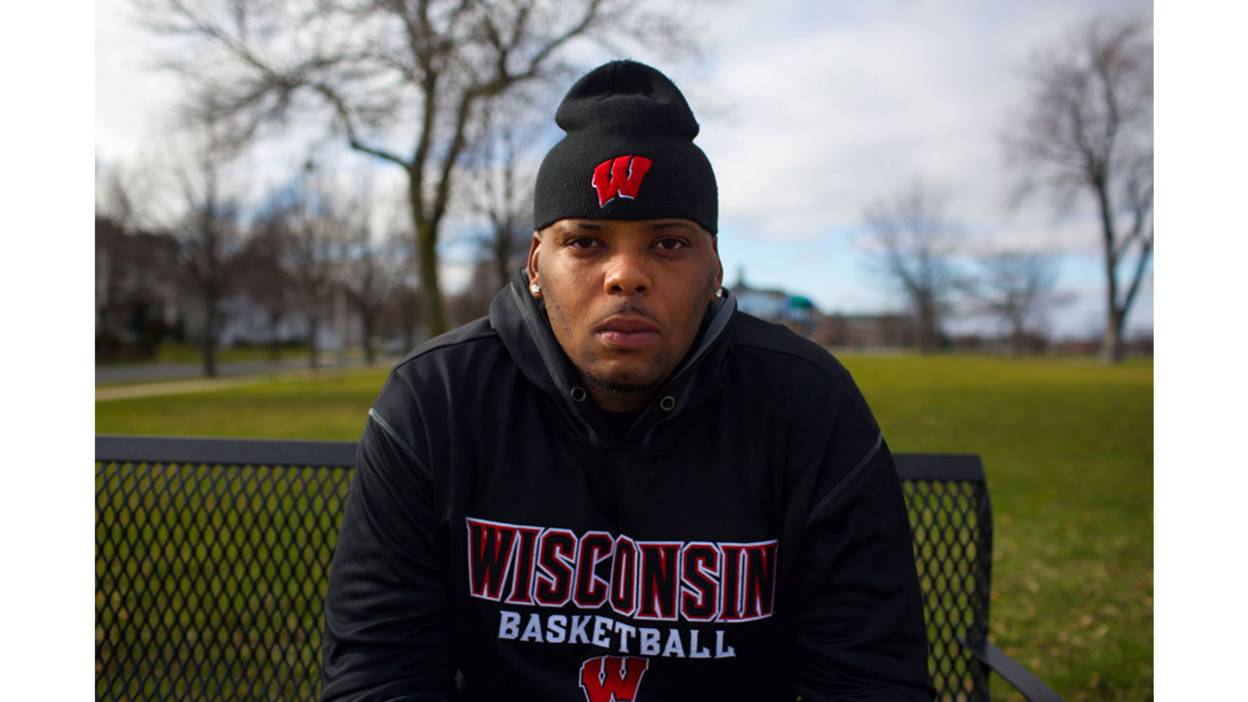 Kathy Shorr
The first time Isiah was shot he was hit three times, once in the chest. A group of strangers had pulled up to his car and started firing. The second incident resulted from a dispute between two groups at a club. Johnson was leaving the club and saw some of the arguing men in a car. Telling his date to go back inside, he started to drive away and was shot in the arm. Milwaukee, Wisconsin, 2014 and 2015.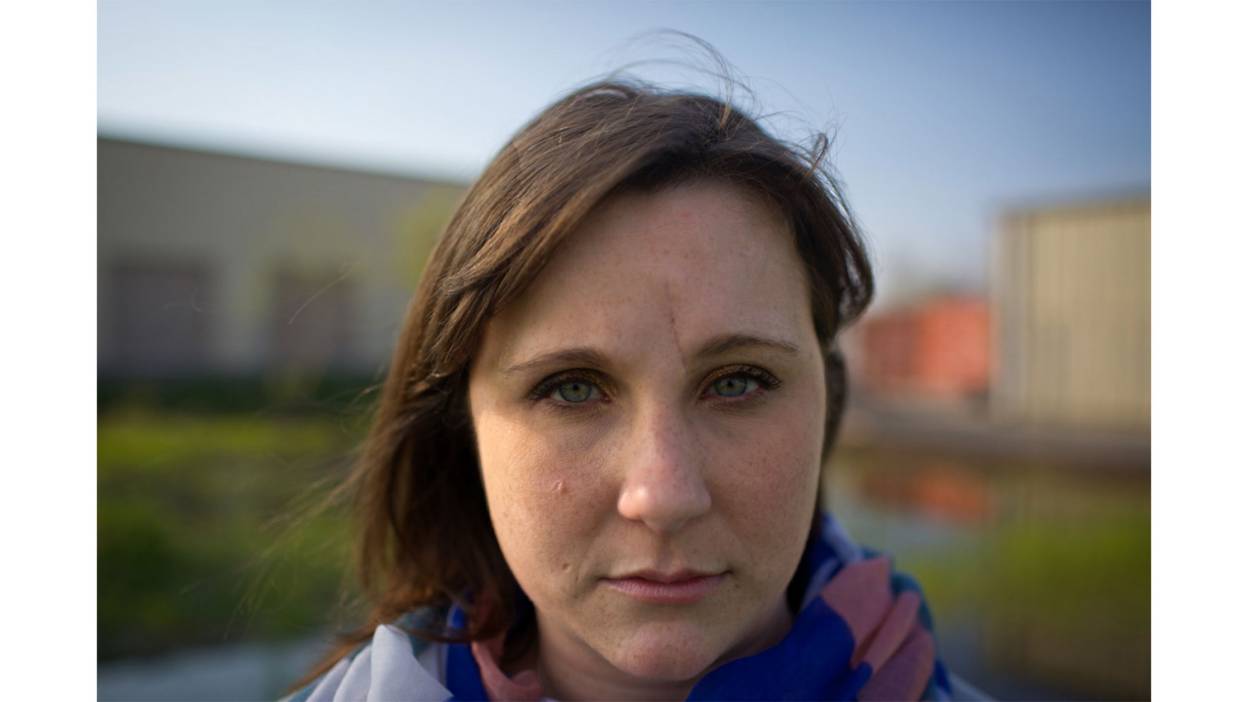 Kathy Shorr
Shot through the forehead at point-blank range, Sara was sitting in her mother's car when a carjacker stole it. He drove to a field and raped her, and then made her kneel down and count to 10 before attempting to execute her. Kenner, Louisiana, 1994.
Many of the survivors were photographed where they were shot, underlining the very ordinary, everyday places where such a life-changing incident can happen. Many Kathy photographed were shot in their home or their car.
"Photographing the survivors where they were shot brought another way for the public to connect with the 101. Even if a viewer did not feel a connection with the survivor themselves, maybe the location would resonate with them instead. It might have happened in the parking lot of a store, the gym, church, school, the office, walking around their neighbourhood, etc. These shootings occurred in places that we all visit in the course of our everyday lives."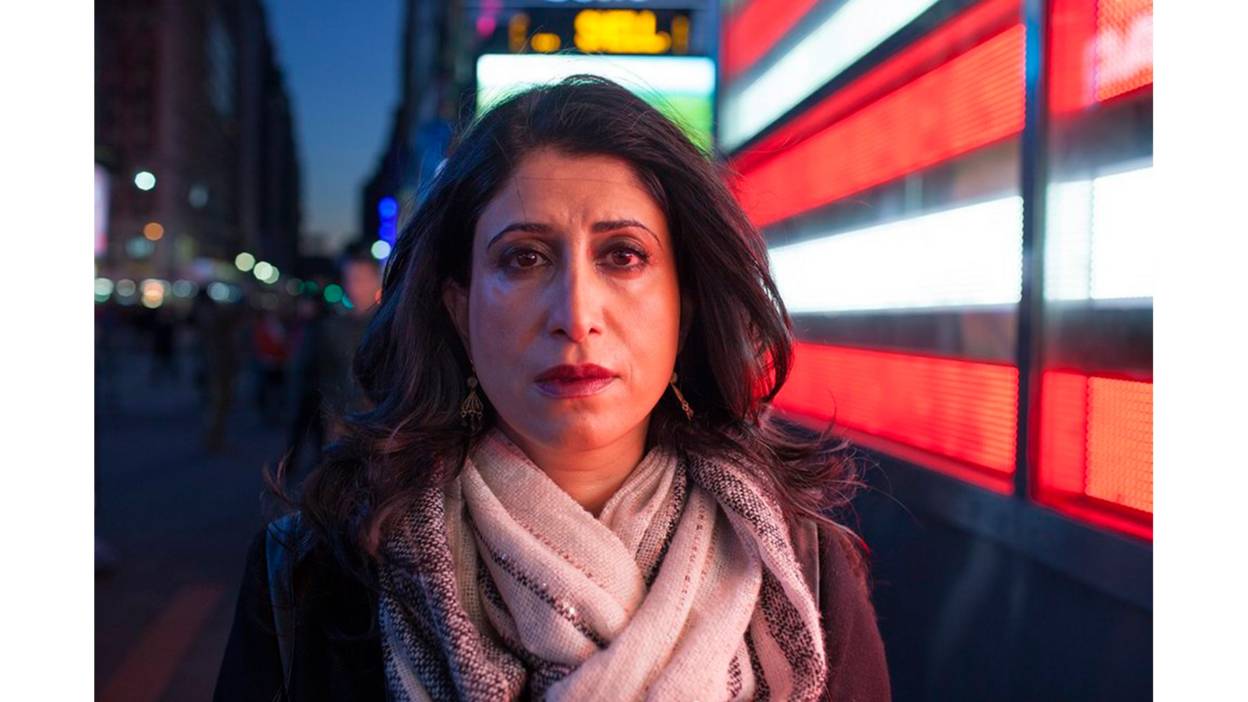 Kathy Shott
Early one evening Sahar was strolling through Times Square with her cousin when she was hit. A police officer was pursuing someone else when he fired. Manhattan, New York, 2013.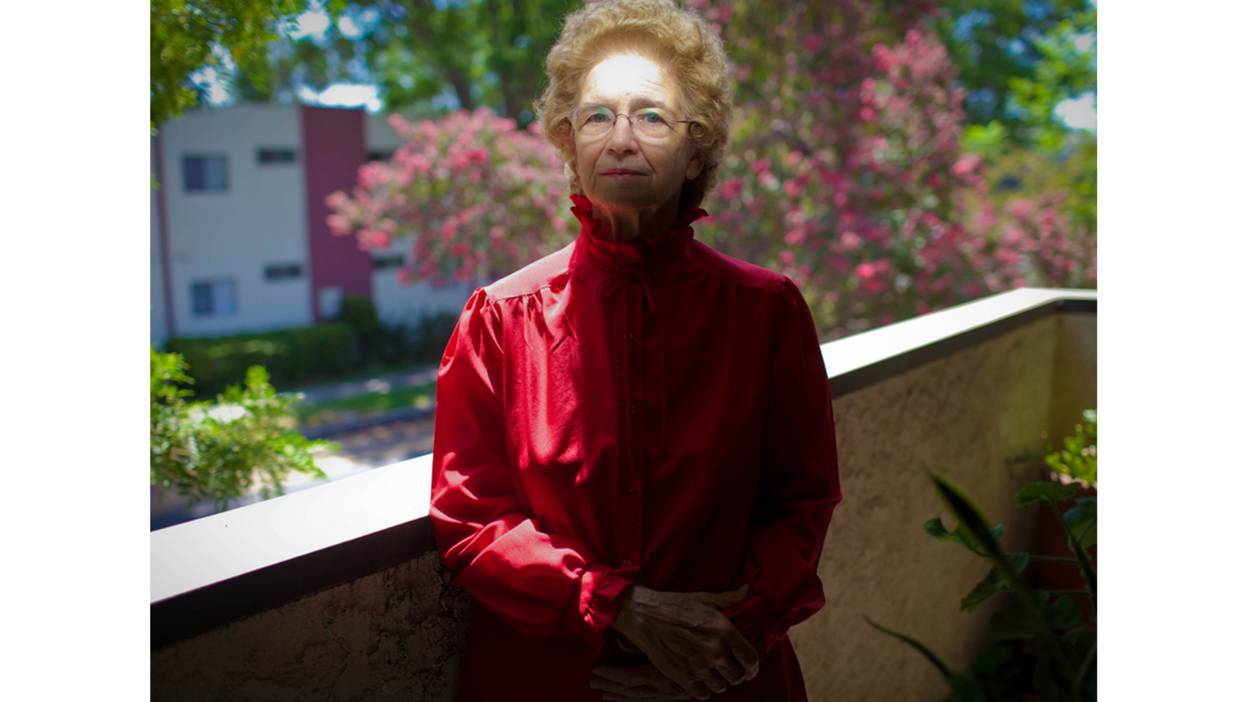 Kathy Shorr
After stating that he planned to kill her, Marlys's husband of 41 years shot her through the heart. Canoga Park, California, 1999.
Kathy spent time with everyone she met before she photographed them, hearing their story and talking through their experience in detail, so that both felt comfortable with the other.
"The 101 survivors were all extremely generous with their time and their stories. Many people said to me that if their story just helped one other person to not have to experience what they went through, that they would be happy.
"Going back to the location proved to be very cathartic for many of the participants, who told me it was like a 're-claiming' of the space. It allowed them to have a bit of closure."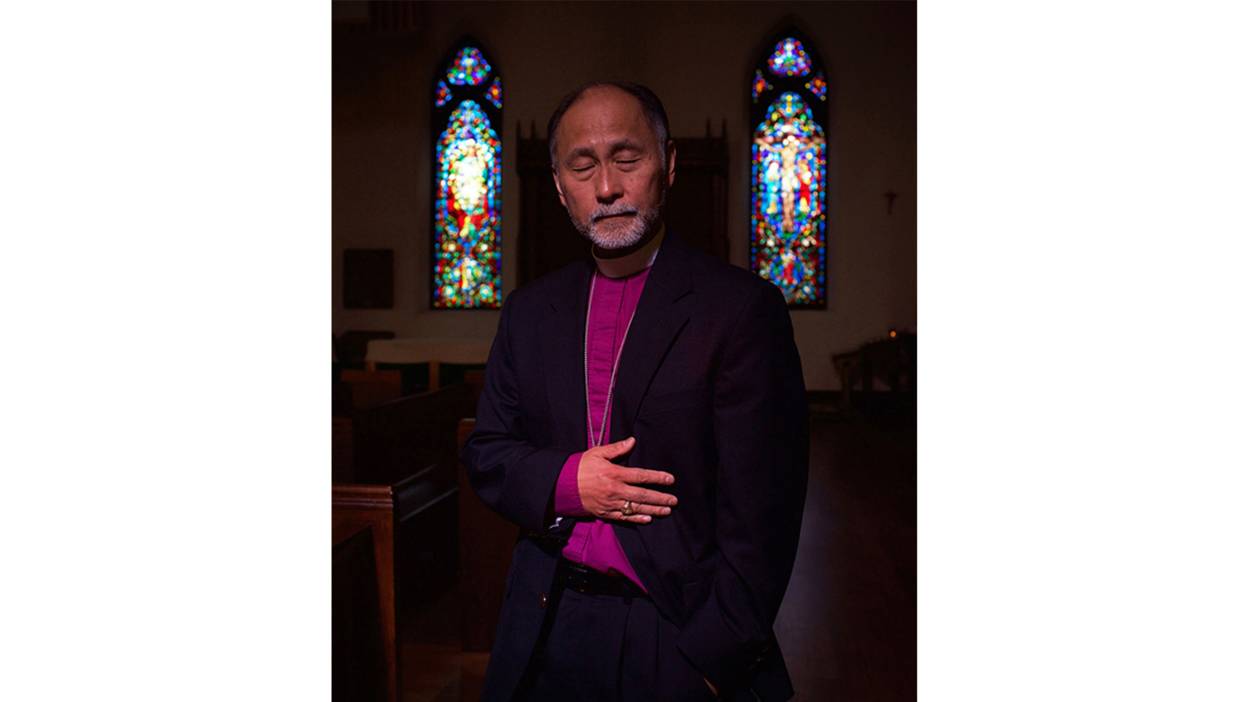 Kathy Shorr
During his freshman year at the University of Washington, Scott worked part-time in a record store. Three robbers entered the store and one of them shouted something. As he turned to the man, the thief fired, hitting Scott in the abdomen. He is now the Episcopal Bishop of Utah. Tacoma, Washington, 1972.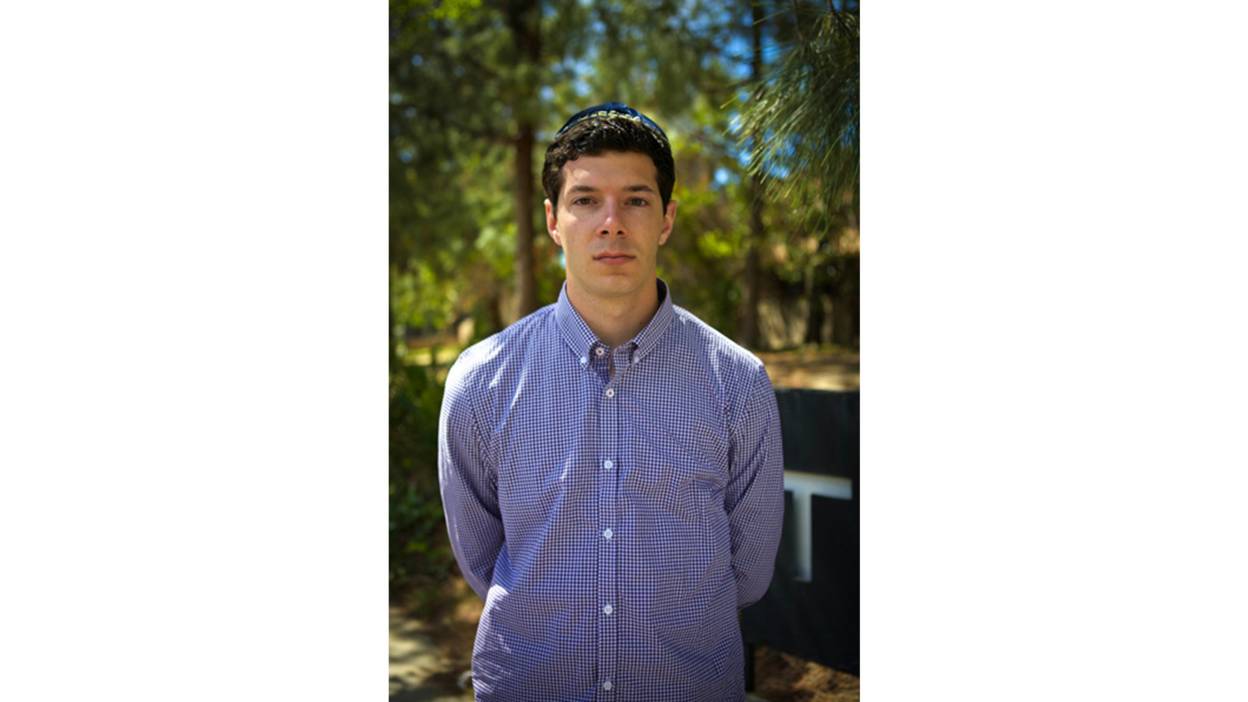 Kathy Shorr
Josh was at Camp Valley Chai, a Jewish day camp, when he was shot by a white supremacist. He was six years old. Five people were shot, including three children. Afterward, the gunman killed a mail carrier. Granada Hills, California, 1999.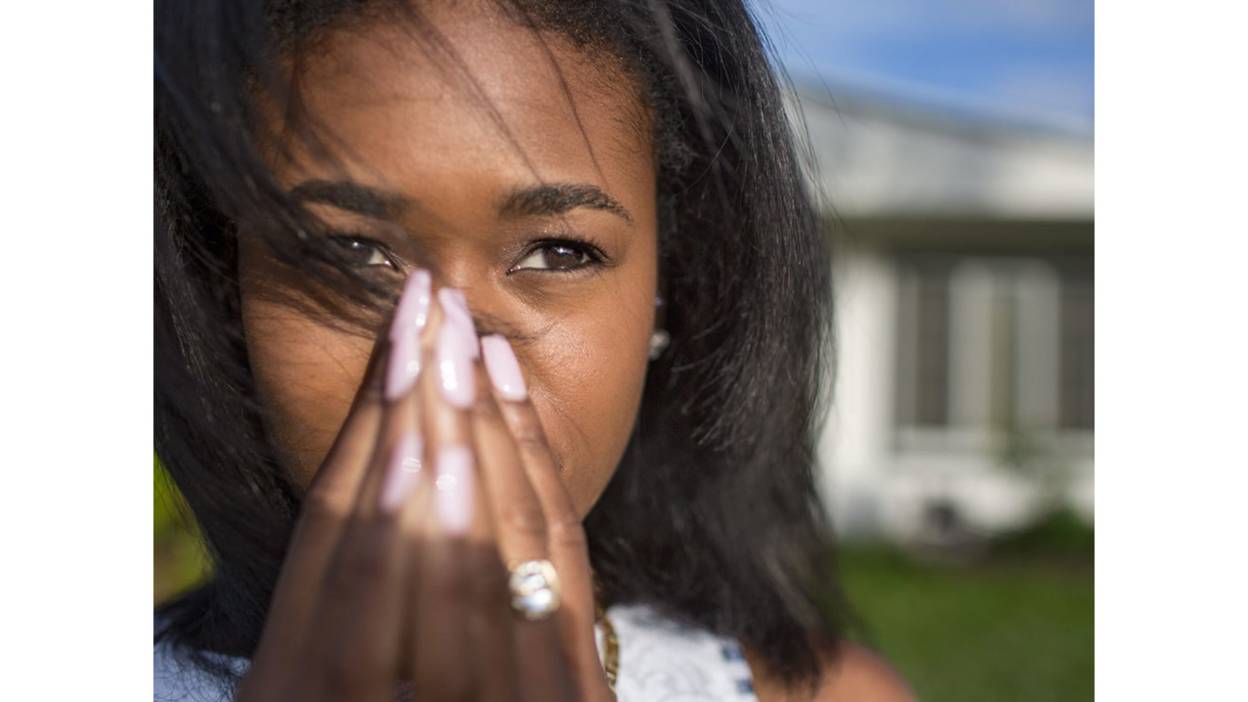 Kathy Shorr
Megan was shot through the pelvis with an AK-47. While stopping to drop someone off, the car she was riding in was besieged by a hail of bullets. She lay on top of a toddler who was also in the car to protect the child. Hobson now walks with a limp. A gang initiation is believed to be the motive. Miami Gardens, Florida 2012.
The series isn't designed to be a political statement of any sort; Kathy's focus is on humanising gun crime, giving cold statistics a face and a story we can all connect with. While Kathy herself does not own a gun, she does not pass judgement on anyone that does, accepting that there are plenty of cultures where gun ownership is the norm.
"SHOT enables us to explore the dialogue about gun violence. A number of the survivors in SHOT are responsible gun owners. It is not meant to be polarizing but rather to connect us to each other and how much we have in common, giving us the opportunity to begin to take an unbiased look at guns in American society. Responsible gun laws are desired by most Americans.
"I feel that our country has become so polarized that people can not talk to each other anymore... they only speak at each other. Gun violence had become an issue that has no grey; it is only black and white.
"I thought that if I could approach the subject from a different way and show how it had affected human beings from across America from all walks of life, all colours, all ages, many different situations, high- and low-profile shootings that people would be able to see the subject with empathy and perhaps create a dialogue."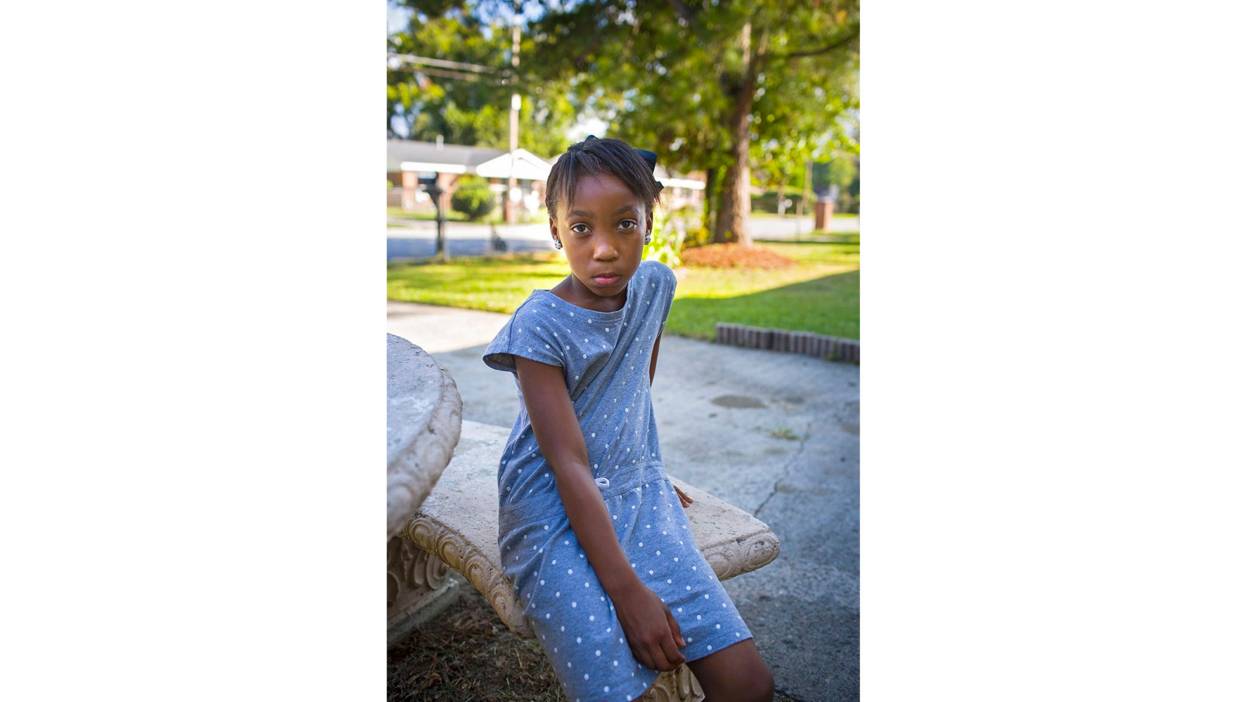 Kathy Shorr
Eight-year-old Taniya was shot by another third-grader in their classroom. The boy had found the gun in his home and brought it to school. Augusta, Georgia, 2015.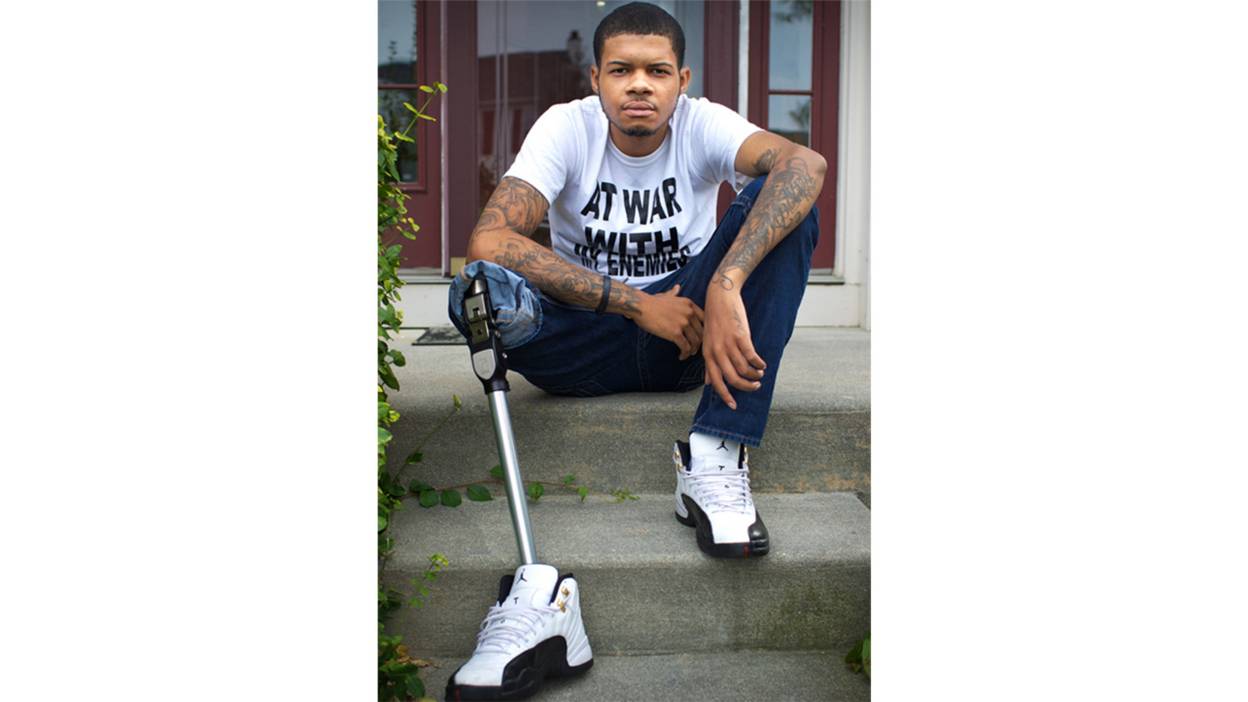 Kathy Shorr
College student Chris was struck four times in his car when a neighborhood acquaintance was trying to rob him. He lost a leg from the shooting. New Castle, Delaware, 2015.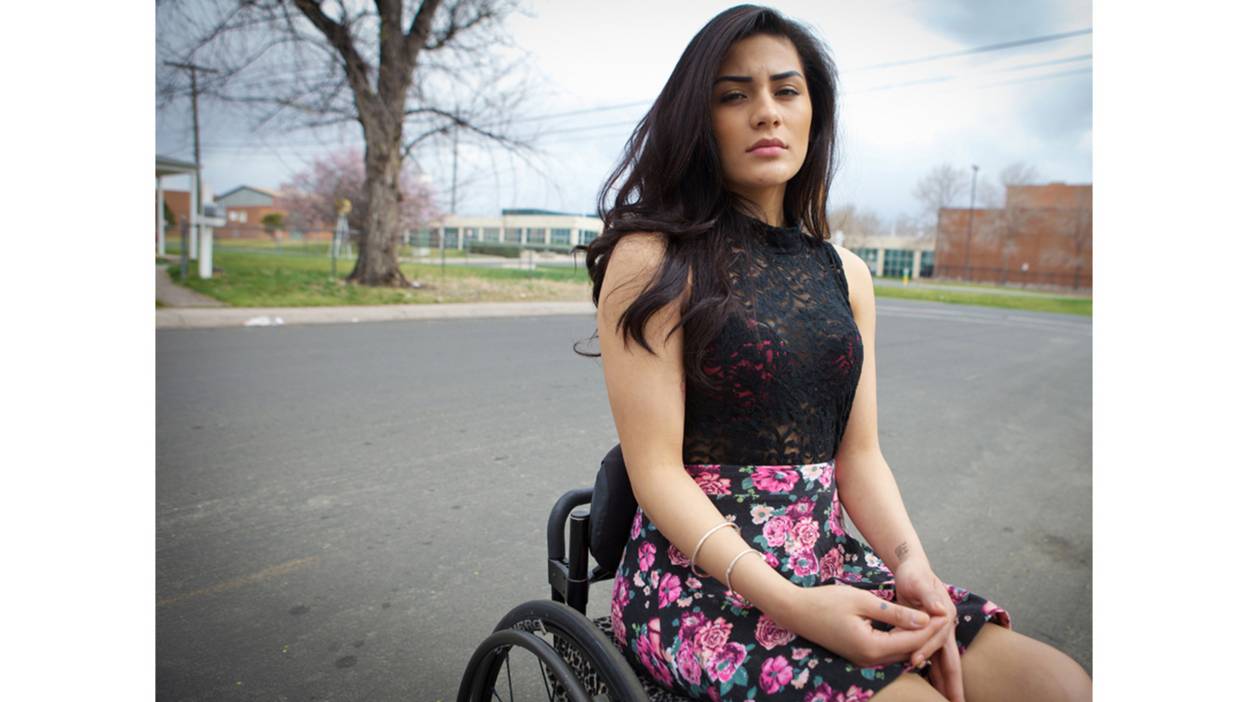 Kathy Shorr
Standing with a group of friends outside of her high school, Karina became the unintended victim of a drive-by shooting fuelled by gang revenge. She was 16. Aurora, Colorado 2010.
While Kathy is adamant that she cannot single out any specific story as affecting her more than another, she does comment on the particularly upsetting nature of domestic violence.
"Over 20% of SHOT features domestic violence survivors, and these stories are always very upsetting, especially as a woman. In a domestic violence shooting, the shooter always aims to kill, firing head and/or torso shots. And this is the person who was closest to the survivor; the person that loved them and still possibly loves them.
"Those stories are very hard to understand - what pushes someone that loves someone to try and kill them? Sometimes they are well planned and other times spontaneous - usually there is a history of violent, abusive behaviour, but not always. Two of the domestic violence survivors I met actually told me that their partners never did anything out of the ordinary, prior to the shooting."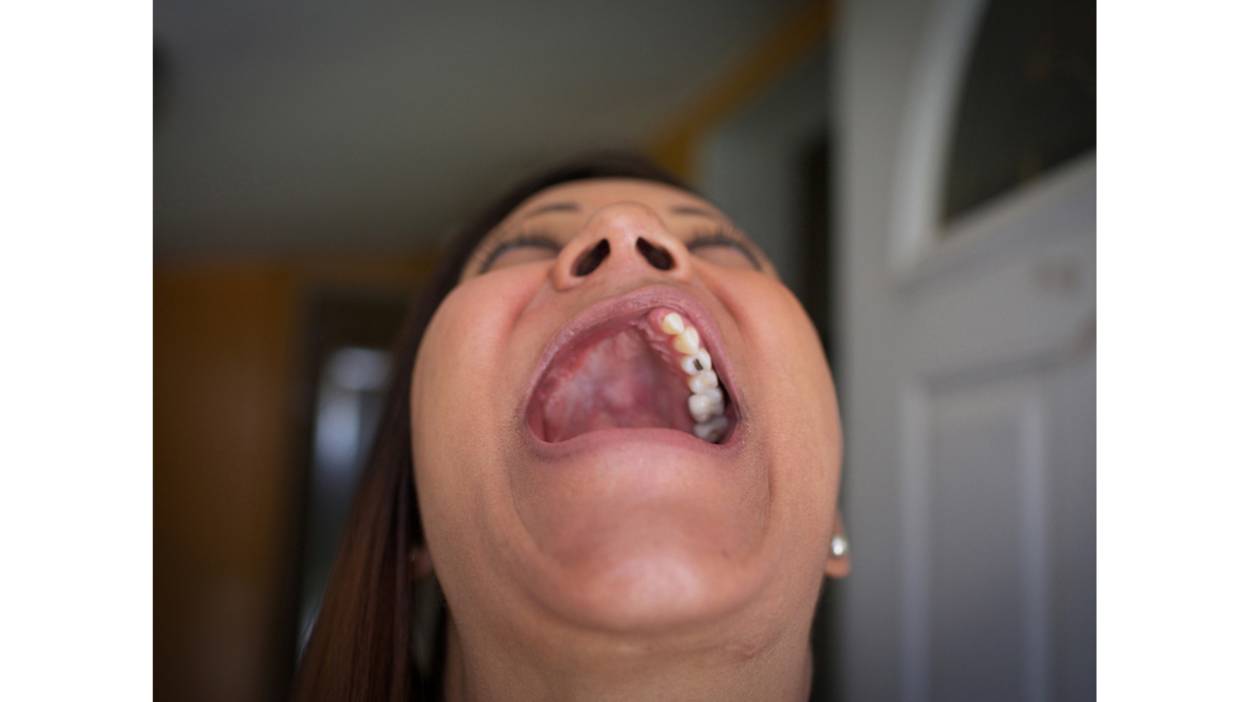 Kathy Shorr
Janine, a Corrections officer, was accosted at home by her husband, a captain with the Corrections Department. He shot her after she told him that their marriage was over. Long Island, NY 2013.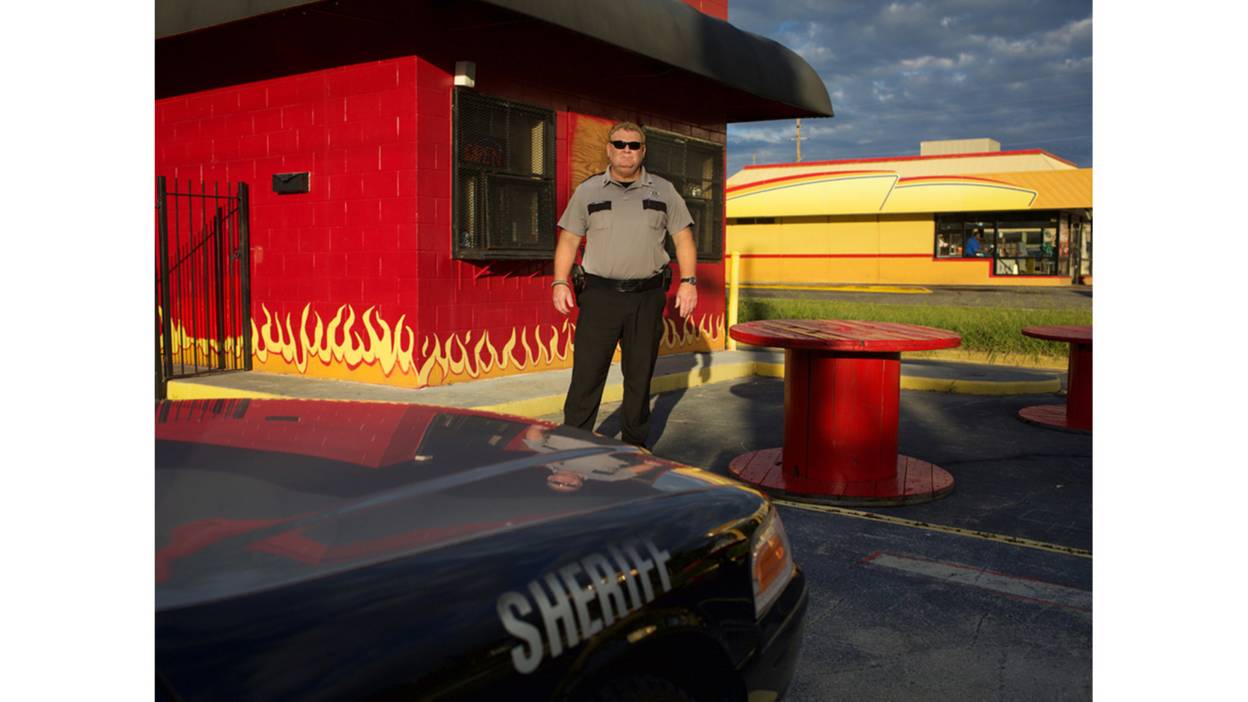 Kathy Shorr
While working a drug bust, police sergeant Greg was shot in the face by the drug dealer. Augusta, Georgia, 2004.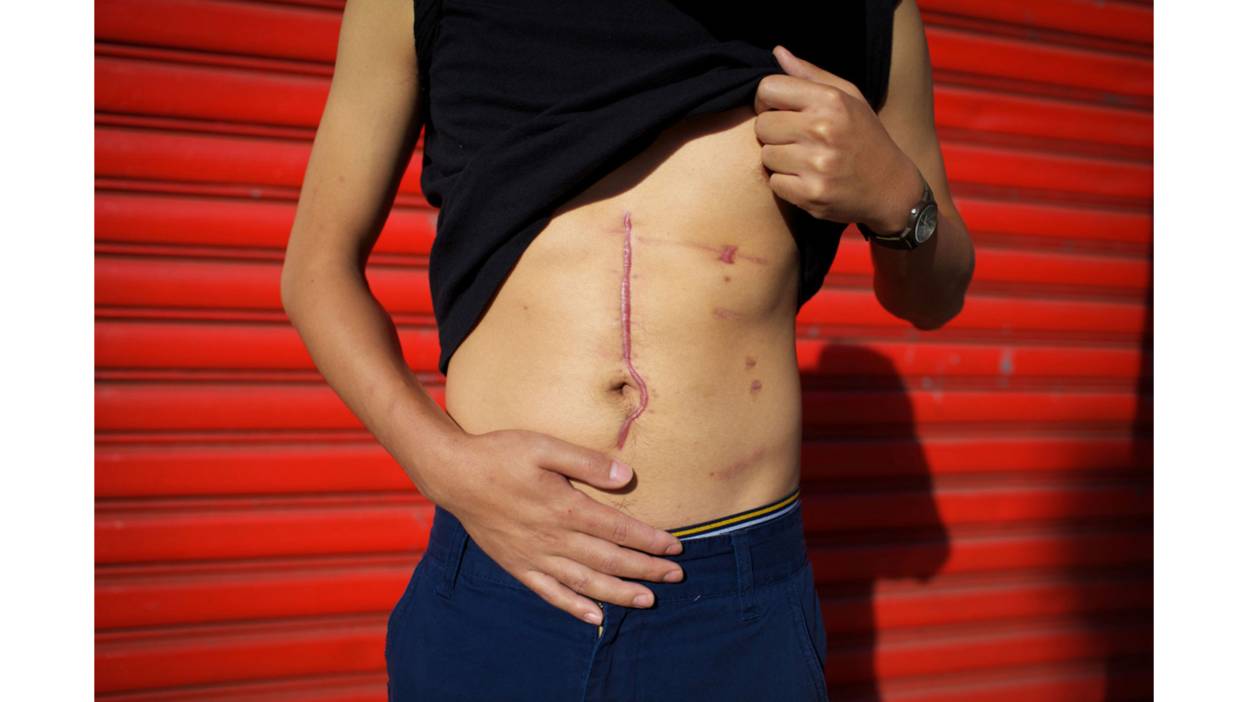 Kathy Shorr
Antonius was struck by a random bullet as he walked down a crowded Brooklyn street. The intended target was the ex-girlfriend of the shooter. Brooklyn, New York, 2013.
Ultimately, in many ways Kathy sees SHOT as an uplifting project.
"The stories are all heartbreaking but the survivors are remarkable human beings that have come through their traumas with wisdom, determination, strength and courage. They are such an inspiring group of people."
See more of the project here.