N/A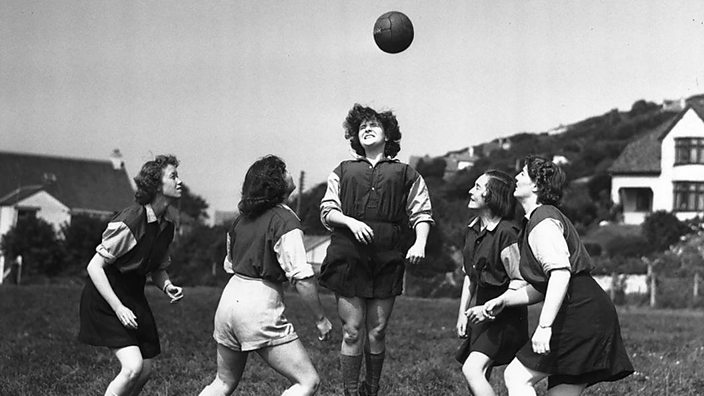 BBC Newsbeat
Women's football was once more popular than men's – so why was it banned?
This Saturday saw Arsenal win the Women's FA cup for the 14th time. Playing against Chelsea to a record crowd of over 32,000 at Wembley, the swelling crowds were testament to the growing popularity of the sport.
Yet 100 years ago, women's football was frequently attracting bigger crowds than men's games. This was largely down to WWI, when any man fit enough to play football had been sent to fight on the frontline. Back home, women not only took their jobs in the factories, they also took their places on the field.
By 1921 there were around 150 women's teams in England. 'Dick, Kerr's Ladies' was the name of the the unofficial England team, and the definite celebrities of the football scene. A Boxing Day match in 1920 drew in crowds of nearly 70,000 to see them beat the St Helen's Ladies 4-0.
Yet once war ended and the men filtered home, women found themselves being quietly pushed back to their 'conventional' places in society. In December 1921, the FA put a ban on women's football, declaring it to be "quite unsuitable for females and ought not to be encouraged". The ban wasn't lifted until 1971, having a hugely damaging effect on the game.
It's only now, 100 years later, that women are drawing in large crowds again and gaining the kind of attention achieved by their predecessors.