N/A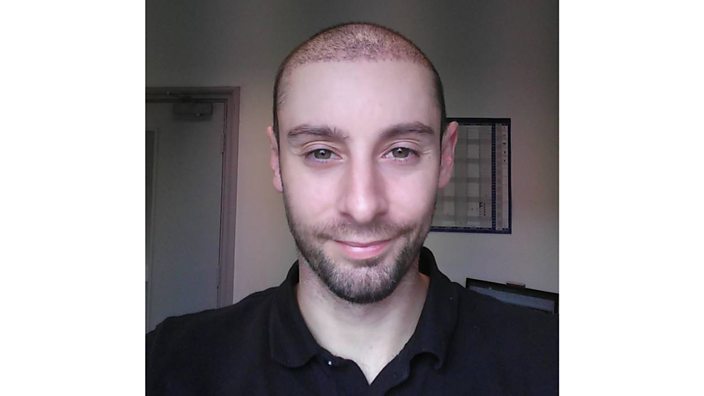 I Went to Turkey for a Hair Transplant
This time last year, millions of foreign visitors descended on Turkey's beaches and bazaars at the height of summer holiday season.
Yet recent instability has racked the country, with the Gaziantep wedding bomb just the latest in a string of devastating terror attacks, coming in the wake of a military coup that saw hundreds killed and thousands arrested. This instability has triggered a huge plummet in international visitors, resulting in one of the worst summers for Turkey's tourism industry since the early 90s.
Yet despite the political instability and ever-present terror threat, there's one industry that continues to thrive in post-coup Turkey. And it's not one you might expect…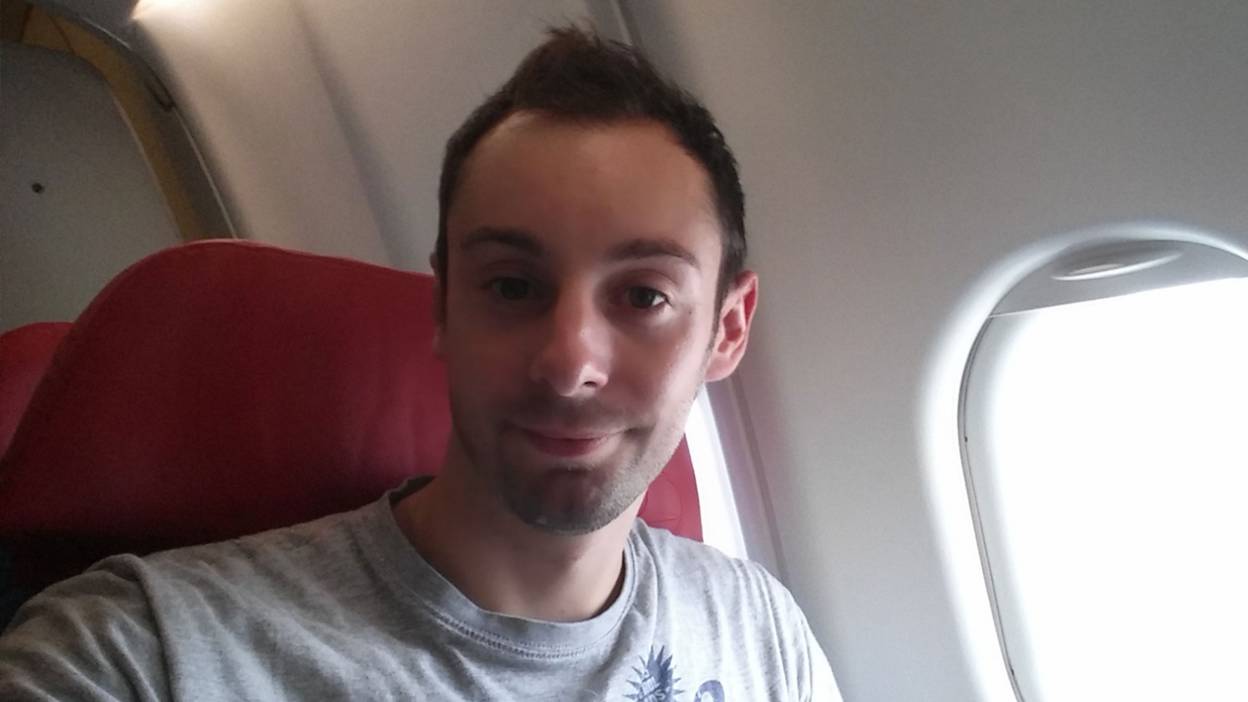 With its experienced surgeons, cutting-edge equipment and (most importantly) low prices, Turkey is establishing a reputation as the go-to destination for affordable hair transplants – attracting thousands of visitors from Europe and the Middle East each month. With more than 350 clinics in Istanbul alone, the industry is booming – worth an estimated $1 billion to the country's economy.
With surgery priced upwards of £12,000 in the UK, the "Wayne Rooney" is out of reach for most ordinary Brits. But if you're willing to travel, a new head of hair can cost as little as £1,500.
Less than two weeks after the violent coup that claimed the lives of more than 265 people, Chris, a 30-year-old database manager from Bradford, travelled to Turkey for a hair transplant.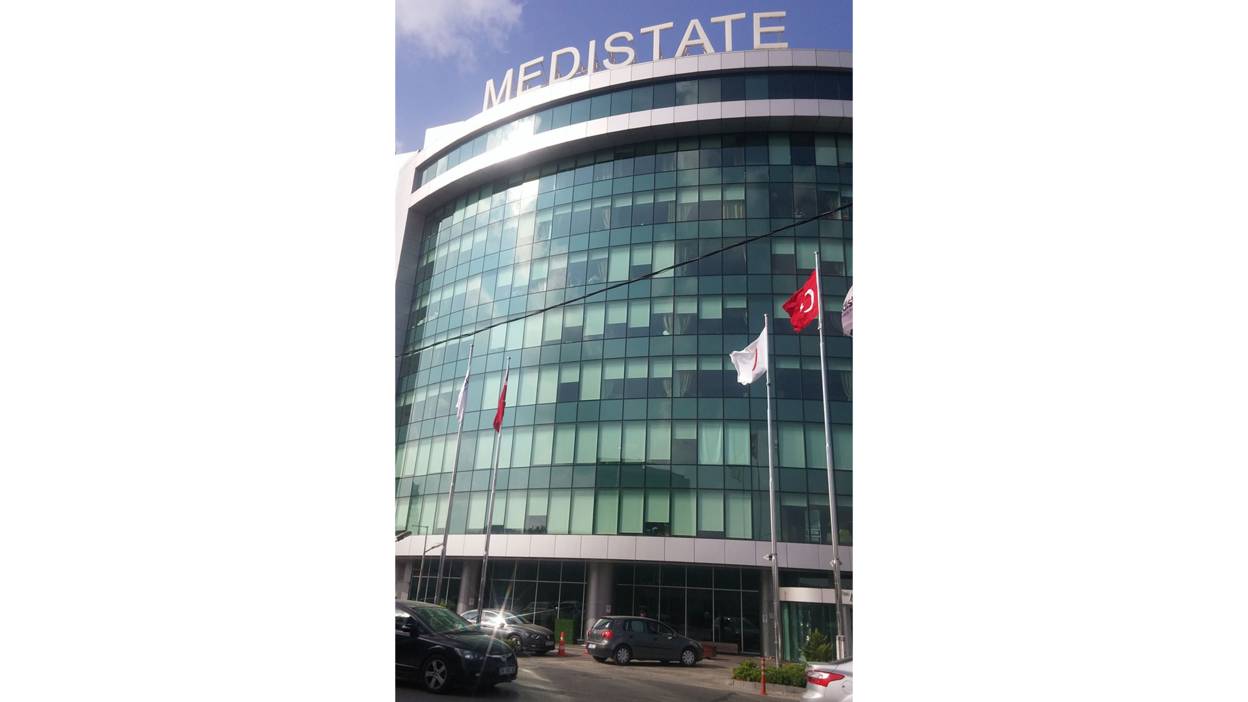 Safely back home safely in the UK, we caught up with Chris to find out what compelled him to travel to Istanbul – a city still reeling from the recent violence and unrest – all for a new head of hair.
First of all, when did you first notice your hair loss?
"From about 27 years old. I sit at a white desk at work and I have dark hair, so my hair loss was really obvious."
When you decide to have a transplant?
"I'd been looking at a hair transplant from the start; it's the best and only permanent solution. But the prices here in the UK are so expensive. I couldn't afford it at the time, so I tried other, over the counter options instead, such as hair loss shampoos and Minoxidil (a hair regrowth drug), but nothing really worked for me.
As a last ditch effort 4 years later I started looking into transplants again, that's when I discovered you can do it abroad for much cheaper. They call it medical tourism and it's surprisingly popular."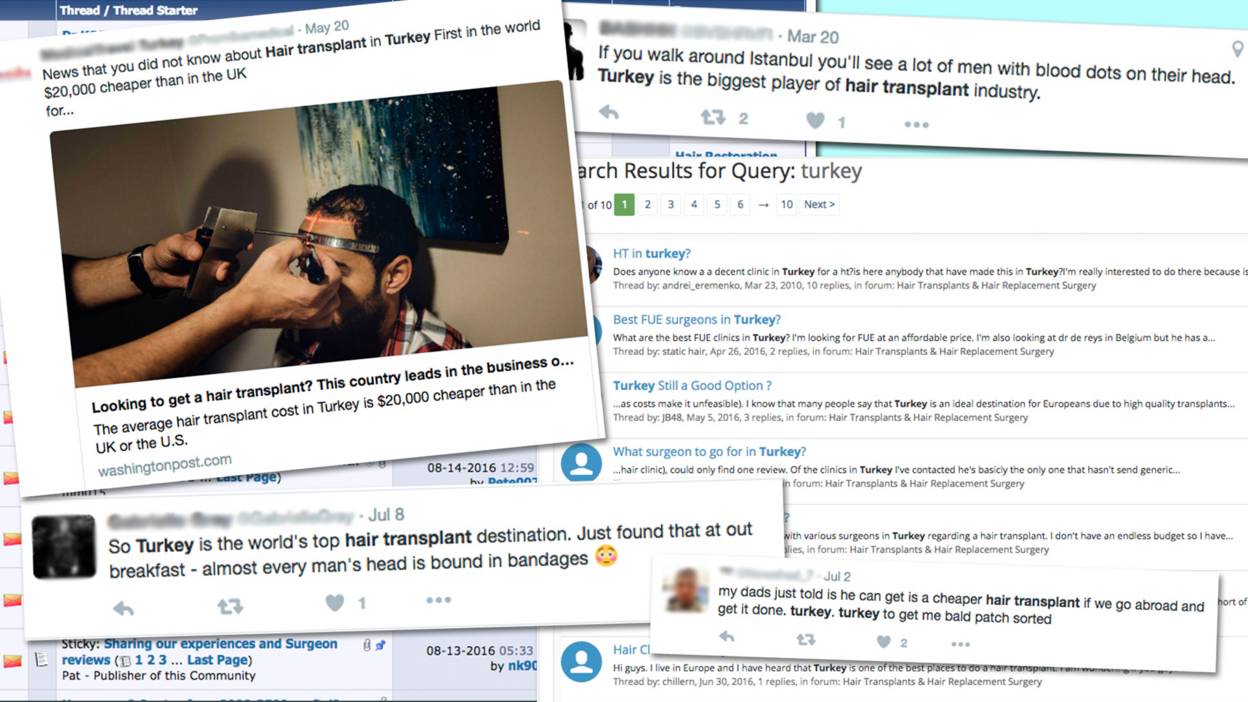 BBC
What made you decide on Turkey?
"Turkey was one of the most popular destinations discussed online for hair transplants. Mainly it was the positive reviews I'd read. Plus it's not too far away to travel, so the flights were quite cheap. You can fly to places like America that boast to have the best results, but then flights alone would have cost me the whole price of a transplant in Turkey."
Turkey recently declared a three-month state of emergency. Were you concerned about your safety?
"To a certain degree, only because of everything that had happened recently – the suicide bombing in the airport and the military coup. But with all the recent attacks in places like Germany and France, it could happen anywhere."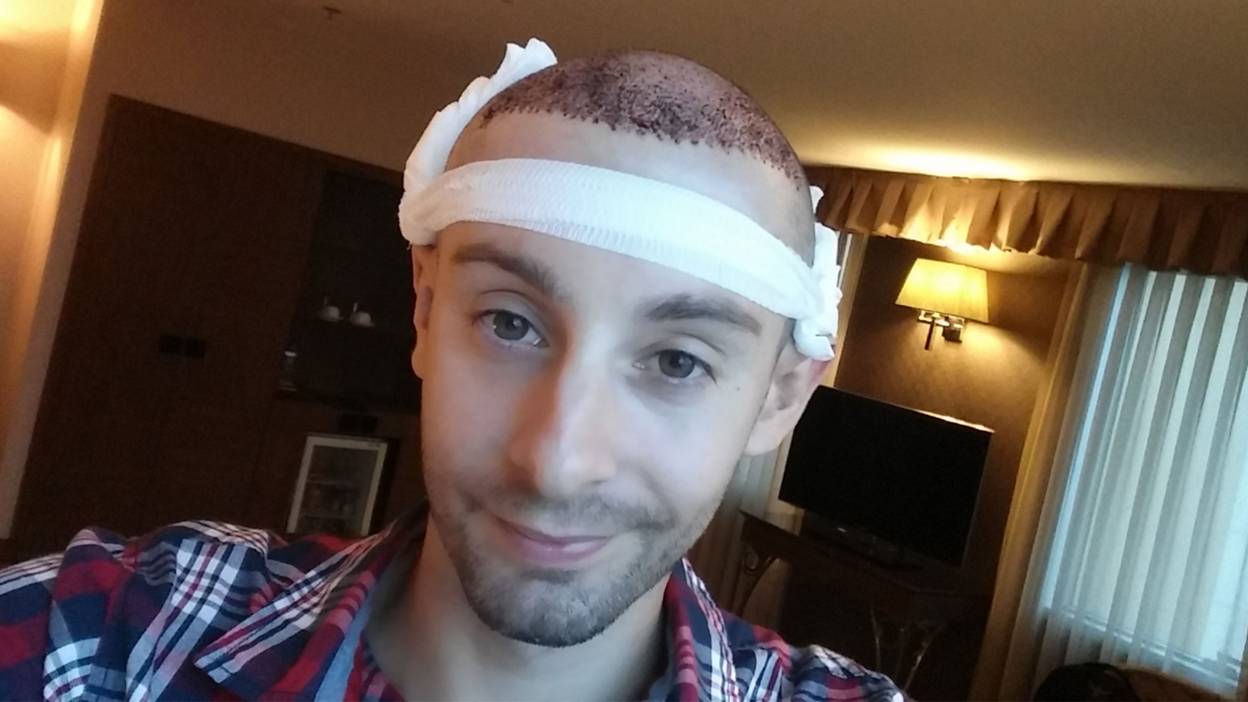 "Initially you're laid on your side so they can inject the anaesthetic into the back of your scalp – I wouldn't say it was painful, but you get a good 20 to 30 shots to make sure you feel nothing… Next they start with the extraction of the follicles. Again it's not a painful process, but hearing and feeling the motorised punch extracting follicles from the back of your head is a little uncomfortable.
After [the scalp area] is prepared you're padded up and taken away for a light dinner before returning for the actual transplant to take place. Again, there was no pain and I could just about make out what they were doing by the pressure they applied as they inserted the new follicles.
All in all, the surgery took about 7 to 8 hours, which I thought was pretty good going for the number of grafts I had."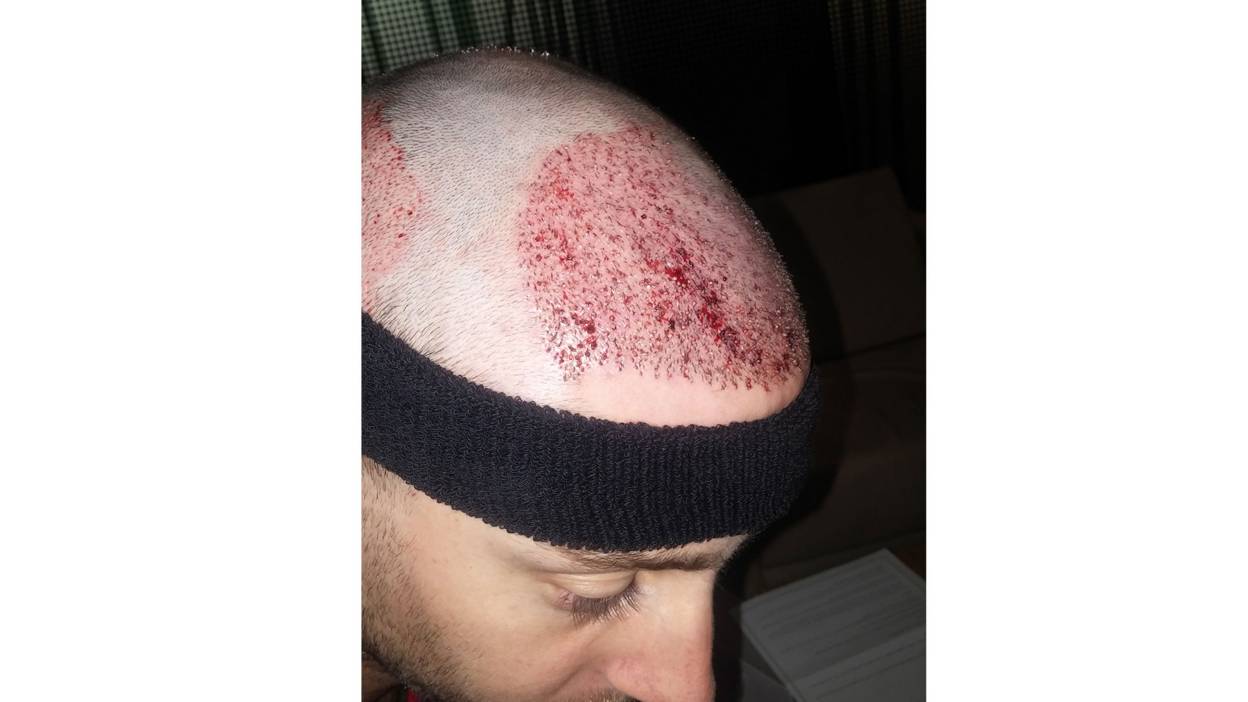 Are you happy with the results?
"It's too early to say as it's only been about a week. I'm happy with the new hairline they've created. I'm also happy that they did a good, clean job, with no significant scarring. In terms of the final result, I won't know that for at least 6 or 7 months."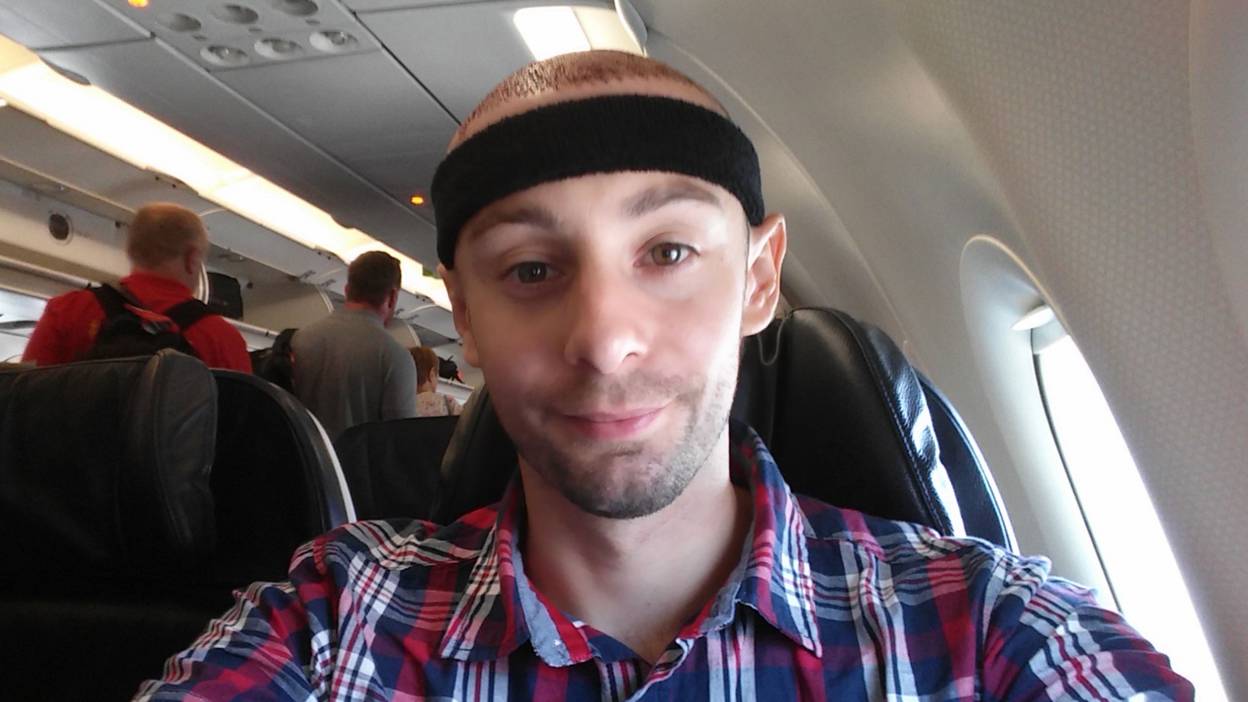 So are you looking forward to showing off your new hairline?
"I'm lucky enough to be working from home for 2 weeks. The first few days your face swells up due to the anaesthetic – it's not a good look! By the 2-week point, all the scabbing and scaring should have gone from the hair and I'll begin to look relatively normal again. That's when I plan to reintroduce myself to society."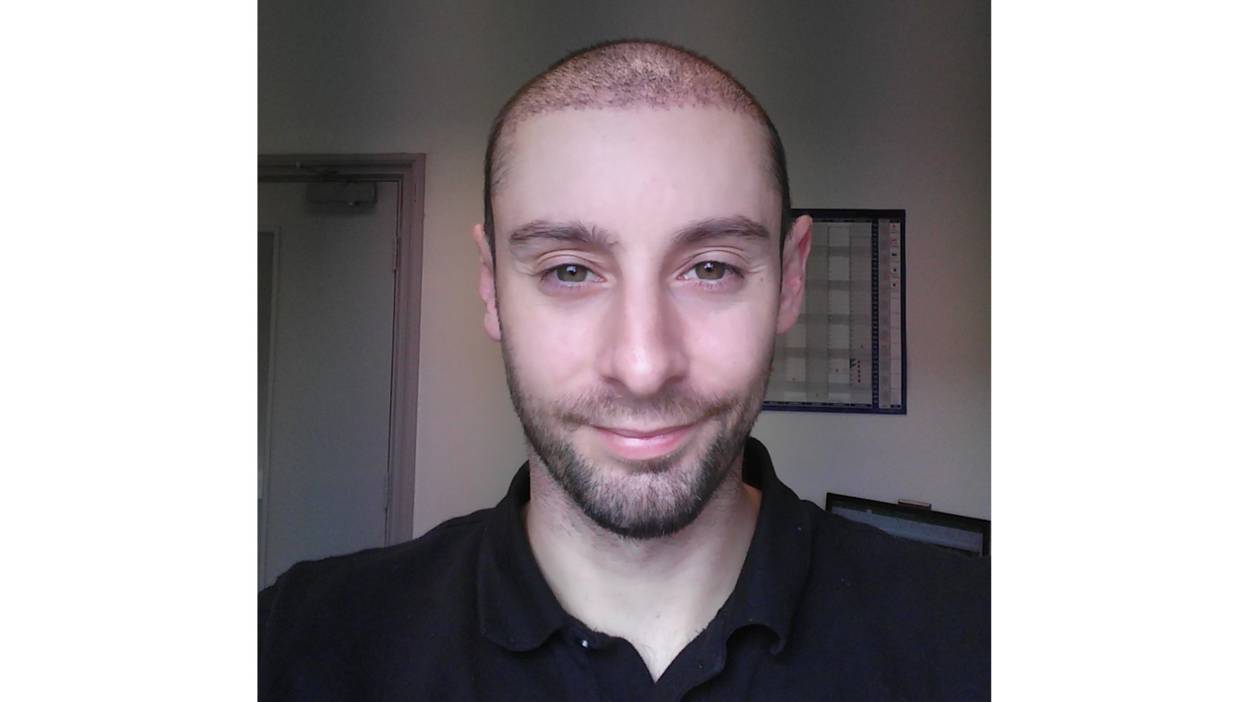 Will you be wearing a hat for a while, then?
"Originally I was going to wear a hat, but providing I have no obvious signs of surgery after the two weeks I won't bother. Especially as it's the middle of the summer and I work in an un-air-conditioned office. Ill probably wear a hat out and about with friends, but in the office I'll probably leave it off."
It's still unclear how long it will take for Turkey's tourism industry to recover from the recent terror attacks and attempted coup. But as the demand for more affordable hair transplant surgery continues to grow, it's unsurprising that (unlike the hairlines of their clients) Turkey's hair loss industry shows no signs of receding.
This article was originally published on 30 August 2016.