N/A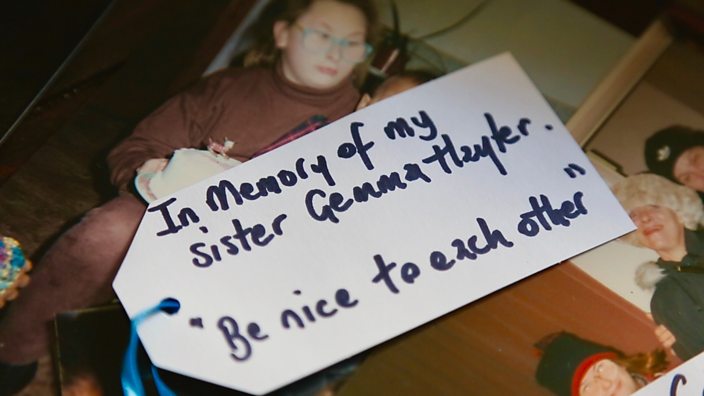 BBC
'Gemma would have forgiven her killers, if she had survived'
Gemma Hayter was brutally murdered by people she thought were her friends - now her family are speaking out about her death and the failings in her care
Warning: some upsetting content 
"I'd tell other parents in my position to go with your gut instinct. You know your own child and if you think something's wrong, it's probably wrong.
"That's why I kept going back to the authorities and humiliating myself. But they wouldn't listen. I was called an attention seeker.
"But I kept going back because I knew something was wrong - you do that for your children. I needed help."
That's what Sue Price tells BBC Three about how she fought for her daughter Gemma Hayter who, after decades of being turned away by social services despite repeated pleas for help, was found - tortured and naked - on a disused railway line in Rugby, Warwickshire, in August 2010.
Gemma's family long suspected she had a learning disability, but she was without a formal diagnosis.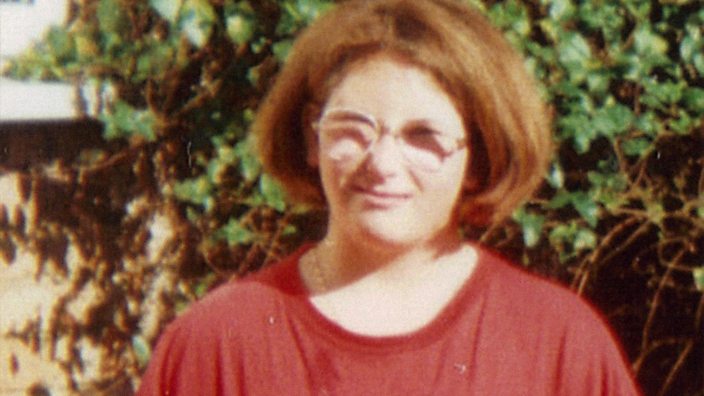 "I'm sorry I didn't stop it," adds Gemma's sister Nikki, her voice cracking and tears rolling down her face. "I'm sorry I wasn't there and that I couldn't save her this time."
Gemma herself asked for help before she died. Two years before her death, Gemma wrote a letter to authorities asking for assistance in getting a job, with personal hygiene and looking after herself.
"I would like a job. I need my independence," she wrote. "I would like someone to help me when I ask for it."
"This is what I need and want in my life."
The story of Gemma's viciously cruel murder by people she thought were friends - and the consistent failings of authorities to step in to help her - raised serious questions about the treatment of vulnerable adults at the time. These are questions we're still asking today.
Now, Gemma's family and friends are speaking out in a new documentary to tell her story and to ask why more wasn't done to protect this vulnerable young woman.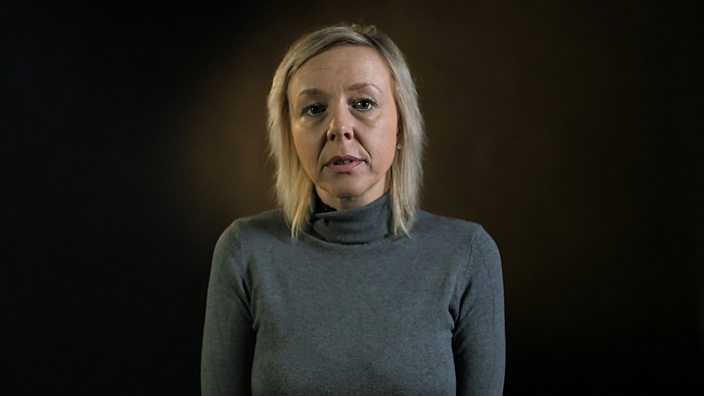 The day before Gemma was murdered, she was spotted outside a garage near her council flat with two people she considered friends: Daniel Newstead, 19, and Chantelle Booth, 21. Two people who, along with Joe Boyer, 17, Jessica Lynas, 18, and Duncan Edwards, 19, would later be found guilty in her killing.
"I saw her and asked her what she was doing," recalls family friend Fran Cutts. Gemma told her she was heading to Coventry with the pair.
"I said, 'Why are you going to Coventry?'" says Fran, who then discovered that Gemma, in fact, was stealing things for them.
"She couldn't seem to comprehend that stealing was wrong, because she was doing it for her friends," Fran says.
Fran also discovered that Gemma had been convinced to store drugs, including heroin and crack cocaine, in her flat. Fran says: "And when I asked her about it, she kept saying, 'No, they're presents. I'm looking after them.'
"She was so innocent in her outlook on people. She really could not judge a bad person if you put them in front of her."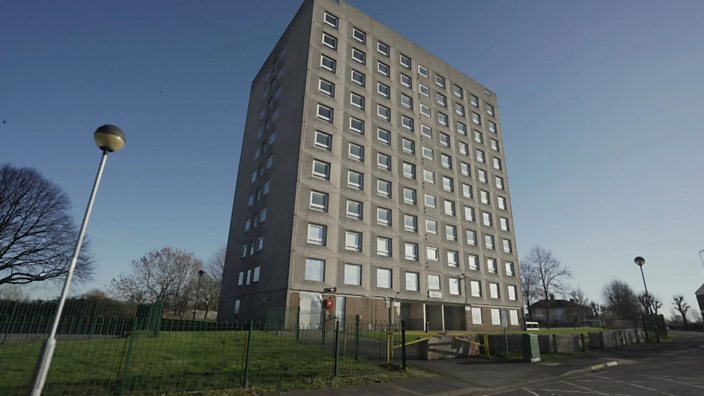 Later that night, Gemma went to a pub with Chantelle, Daniel, Jess, Joe and Duncan but, after Gemma jokingly told a bouncer one of the group was only 16, Chantelle turned on her, pushing her down the road.
The next day, having put up with abuse from the group the night before, Gemma visited Chantelle's house to pick up some belongings. But what Gemma thought would be a quick visit turned into an hours-long, brutal assault that would eventually result in her murder.
"They pretty much tortured her for several hours," says Gemma's sister Nikki, who is intimately familiar with the difficult details of the case. "Her head was bounced off a big industrial-style radiator, because all of her blood was up the radiator and up the wall."
In the flat, Gemma's nose was broken and she had masking tape wrapped around her face.
"They got some cans of beer, urinated into one of them and made Gemma drink from the can," says Lead Investigator James Essex, from Warwickshire Police.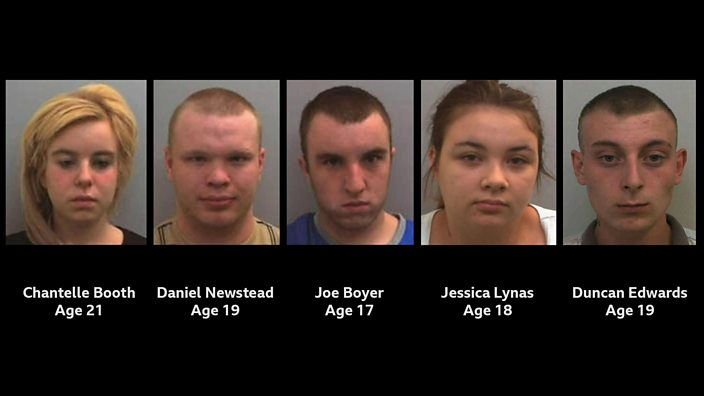 The group then walked Gemma all the way through Rugby town, telling her they were walking her home. And she believed them.
"Gemma would have been breathing a sigh of relief," says Nikki. "'Only got to get round the corner,' she would have been thinking. 'Only got to get around the corner.'"
Gemma was taken down onto a railway bank which, had the group turned left, would have led to her home and to safety. But, instead, they turned right.
On that railway bank, the group put a bin liner over Gemma's head, stabbed her once in the back and stamped on her head, leaving the distinct outline of a footprint.
They then stripped her naked and left her lying there face down, taking her clothes and trying to set them alight.
Revisiting the site of her daughter's death, Sue says, "It's a horrible place to lose your life in the middle of the night."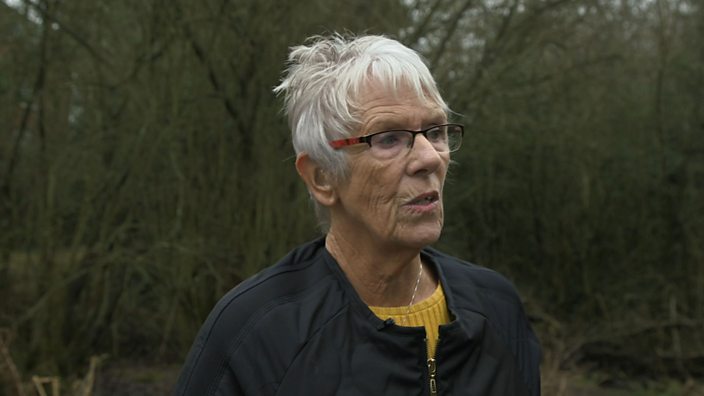 "All I could think was, 'Why? Why would you do something like that?'
"She had learning difficulties. She was very vulnerable. And even though they did that to her, I'm quite sure that if she survived it, she would have forgiven them.
"They thought everything was fine. What they did was fine. It didn't matter. It was only Gemma. Gemma meant absolutely nothing."
"I don't know what she could have been thinking," adds sister Nikki. "She was probably thinking, 'What on Earth is going on? I've done nothing to these people.' She was probably in a hell of a lot of pain."
After leaving Gemma to die, one of the perpetrators - Jessica Lynas - used a Facebook status to try to deflect from her own involvement.
"Wants 2 knw wat happend on hilly road... is it true they found a body?" she wrote.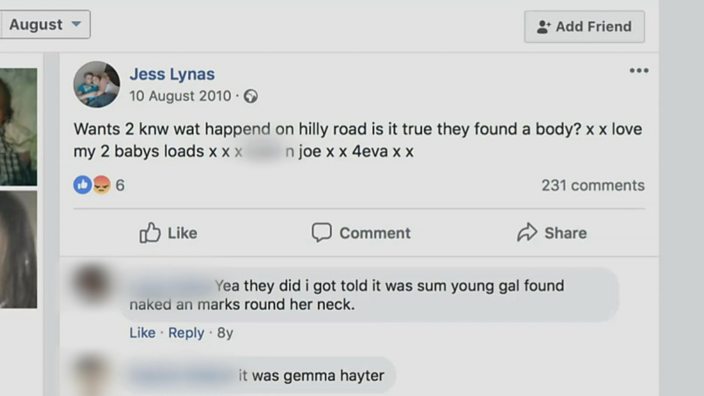 But police soon apprehended the group and, at trial, they were found guilty, receiving sentences ranging from 13 to 21 years.
The judge - using legislation relating to disability hate crime - made an example of them, handing out longer than expected sentences. Gemma was diagnosed with autism when she was younger but, when she was tested again as an adult, a psychologist disagreed, leaving her without specialist support and, according to her family, Gemma demanding her independence.
The serious case review into Gemma's death pointed out that she suffered from "a range of physical health conditions and her appearance has been described as being suggestive of a congenital disorder, genetic syndrome or birth defect, though all clinical tests for such conditions have been negative."
"On the first day I went to court, I sat up in the gallery and they started reeling off what happened to her," says Nikki. "It was one of the worst days of my life. Horrendous. Horrendous."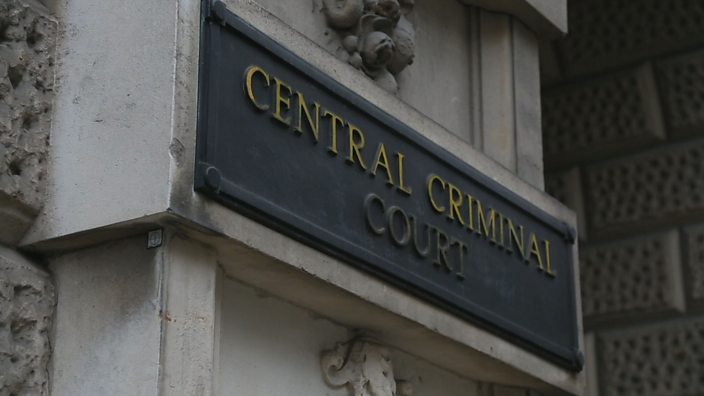 And the trial highlighted numerous failures in Gemma's care. A serious case review was conducted by an independent panel who found a number of opportunities to help Gemma had not been taken.
The review identified that there had been 23 missed opportunities between 2001 and the time of Gemma's death, and nine opportunities in the year before she died.
Kathy McAteer, the independent chair of the review, said at the time: "While there was no evidence that Gemma's murder could have been prevented or predicted, if she had received and accepted better support she may have lived a better life and been less likely to fall into the company of people who presented serious risks."
And it's this lack of support which, according to Kathy, might have led to Gemma becoming a victim of so-called 'mate crime,' when people are abused or bullied or harassed by those they consider to be their friends.
"It's not unusual in cases like Gemma's where people are living in the community - [who] may be quite isolated and not necessarily receiving services - become involved in relationships with people who don't have their best interests at heart," she says.
"Gemma would put up with any level of abuse as long as the person acknowledged that she was a friend."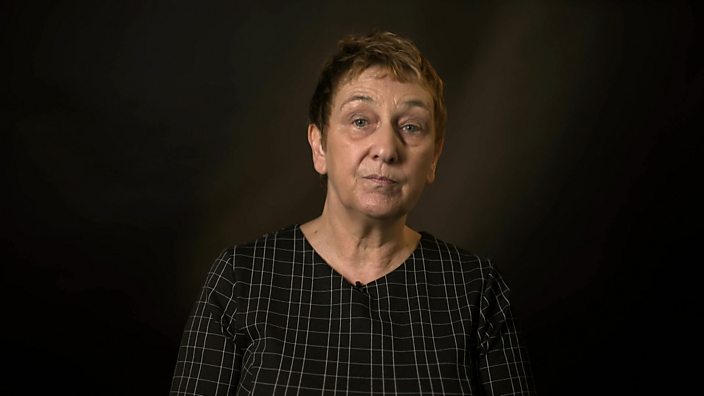 And problems related to 'mate crimes' - especially against vulnerable people like Gemma - are only getting worse.
According to the Home Office, hate crimes against disabled people have risen by over 300% between 2011 and 2018.
Meanwhile, in 2017 police revealed that there has been an increase in cases of 'cuckooing,' when criminals target vulnerable people, like Gemma, in their homes to store drugs. 
Gemma's family had tried, increasingly desperately, to seek help for her ever since she was young.
"She was such a character from the minute she was born," remembers Sue. "She was very, very loving. She was always wanting cuddles."
Sue knew though, from an early age, that Gemma was developing differently from her other two children - and from any other children she knew.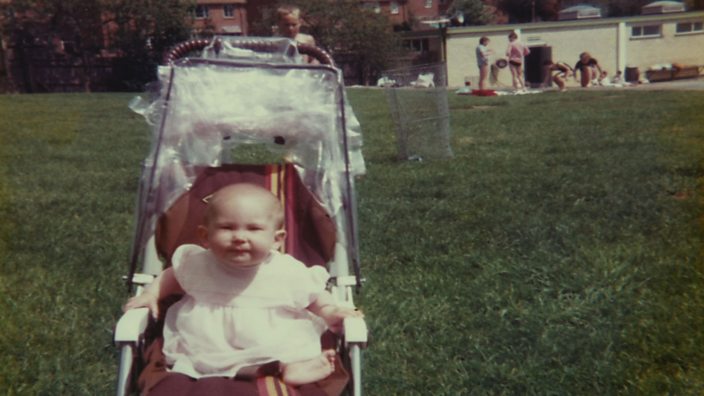 When she was young, Gemma underwent test after test after test - but they all came back without any firm results. Her family feel she was effectively ignored by the educational, medical and care services.
"One of the most maddening parts of my time with Gemma was the fact that we knew she couldn't do anything that the other kids could do," says sister Nikki. "And yet nobody took her out of her regular school and put her somewhere else. I don't know how she kept slipping through the net because she was quite obviously struggling."
It was only when Gemma was 14 that she was finally given a place at a local special school.
But despite going to the special school, Gemma still had no diagnosis, which meant her family struggled to get her the right support.
Between the ages of 13 and 19, Gemma had 29 contacts with learning disability services. Their tests indicated that Gemma did not have a 'significant' learning disability.
In the last 10 years of Gemma's life, her situation was looked at 168 times by agencies including Adult Social Care, Rugby Housing Department, West Midlands Ambulance Service, GP and Primary Care Services and Community Health Services.
As she reached adulthood, no one was able to give her the lasting support she needed.
"As a family, we've asked for help ever since Gemma was little," says Nikki. "From social services or teachers or the hospital or the doctor or whoever.
"For a long time she didn't fit any criteria so the answer was just, 'she's not this'. Or 'she might be this'. Or 'she might be on this spectrum or that spectrum'. But then somebody else would come along that would say, 'No, she doesn't tick that box so she can't be that.'"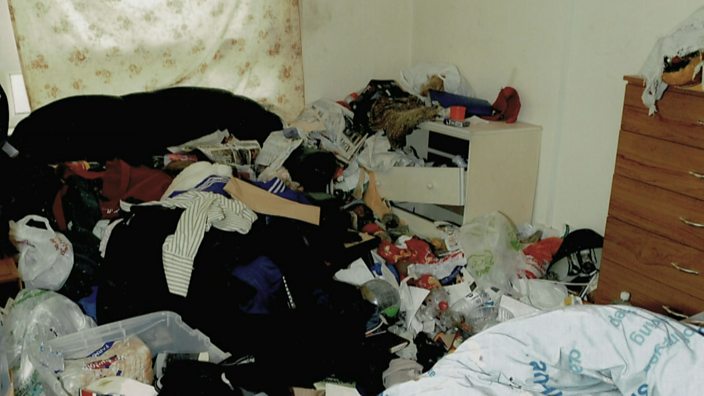 "I think if she'd had assisted living, they could have possibly escorted her wherever she wanted to go and assisted her in daily life," says Nikki.
"And, as a family, we would have known more about what she was doing and who she was spending her time with. And I certainly don't think she would have been out and about at that time of night [when she died]."
Nikki adds, through tears: "The whole thing is just so sad. Her life was just so shit all along. So for her to die in such a… it's just… everything about it is horrible.
"We wanted her to be independent but we wanted someone there to help her - and if she'd have got [support] at 25 she wouldn't have died."
Authorities now say there are steps in place to prevent a story like Gemma's from happening again.
"We are sorry. The whole authority is sorry about what happened," says Warwickshire Councillor Les Caborn.
"Could we have prevented it? I don't think so. But what we are far more certain of now is that the arrangements we have in place will stop such a thing happening again."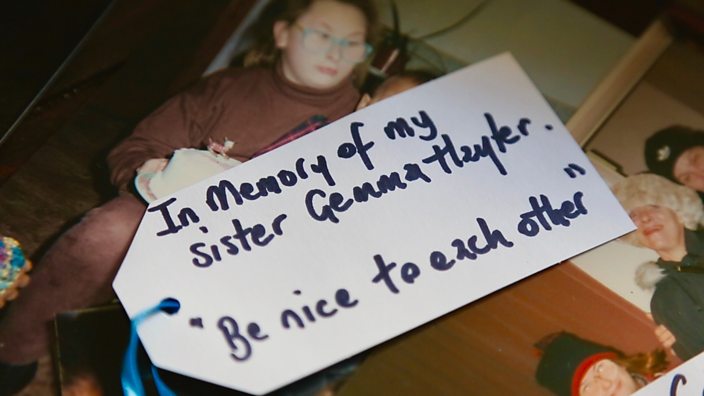 And what does Gemma's mum, Sue, hope can be learnt from Gemma's story?
"Everyone on the autistic spectrum is different and as a family it was so hard to cope. There should have been places available with fully trained staffed - 24 hours a day, seven days a week.
"And authorities need to treat these cases as individuals and deal with them accordingly."
In the end, though, nothing can change Sue's memory of her daughter.
"She had a very kind heart. She was considerate, very loving and kind. Gemma wouldn't have wished harm on anybody."
Gemma: My Murder is available on BBC iPlayer from Wednesday 8 May