N/A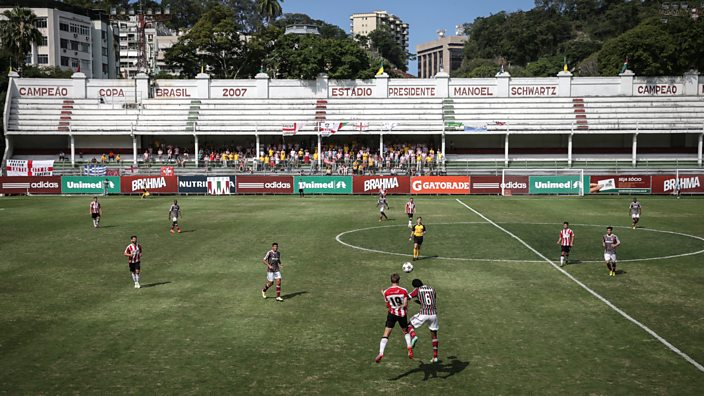 Gettyimages
Some of the weirdest pre-season friendlies in recent history
Who wouldn't love to see Walsall beat Ajax?
An eighth-tier Buckinghamshire club versus the world's 156th best national team. It must be that time of year again... pre-season: the weirdest, most chaotic, most random, middle-aisle-of-Aldi/Lidl period in the yearly football calendar.
Just last week, League One Accrington Stanley beat nine-time French Champions Marseille 2-1.
These are the kinds of dream fixtures that the random pre-season game generator blesses us with. A Sheffield United draw with Inter Milan, anyone? How about Walsall stunning Ajax? Or Bournemouth taking on Real Madrid? It all reads like a Fifa night where your mate who's really good has had to give themselves a handicap against everyone else. 
We're here to take you on a rambling tour through some of the weirdest pre-season matches from recent history. 
1. Juventus 1-1 Notts County, 2011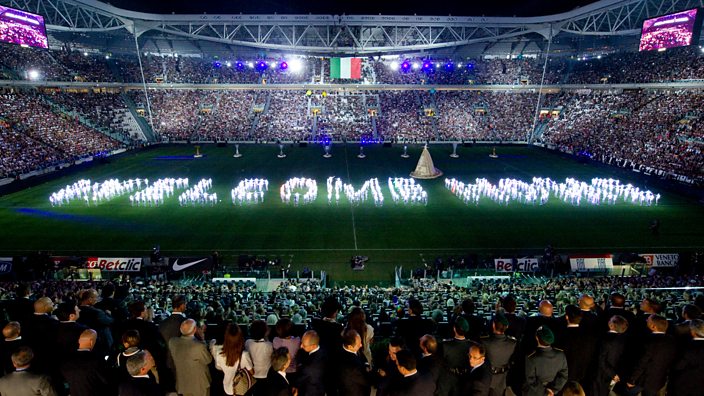 The historic link between Italian giants Juventus and East Midlands club Notts County is among the most charming in football.
It dates back to 1903, when Juve played in pink, but, fancying a change, turned to English player John Savage, who contacted a mate back in Nottingham, who sent over a load of black and white striped kits.
And thus, an iconic look was born in Italy.
2. Bournemouth 0-6 Real Madrid, 2013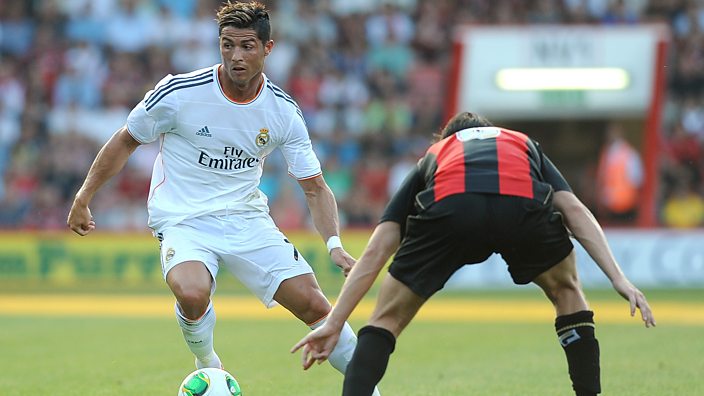 In Carlo Ancelotti's first game in charge of the Spanish giants, he took an almost full-strength squad to face the mighty Cherries, who had, at the time, just been promoted to the second tier of English football.
Did the plucky underdogs give them a game? Not really? It finished 6-0, with a brace from Cristiano Ronaldo and goals from Sami Khedira, Gonzalo Higuain, Angel Di Maria and Casemiro. 
Still, a chance to see all those fellas playing at Dean Court isn't too bad.
3. Fluminese U23s 1-1 Exeter, 2014 
As away days go, Rio de Janeiro is pretty dreamland stuff. You'd have to be happy with that if you were an Exeter fan in 2014, right? And 170 of them travelled over to the Brazilian city for this one, which ended 0-0. 
The reason for the match coming together is also quite interesting. It was to celebrate the 100th anniversary of the Brazilian national team's first ever match, which was played against, yes, you guessed it (you probably didn't guess it)… Exeter.
In 1914, on a pre-season tour of Argentina, the Devon team stopped off in Brazil. Rather than travel to Sao Paolo, they chose to play in Rio de Janeiro, thus unwittingly basically inventing the Brazilian national team as a mixture of players from the two largest football states in Brazil were forced to come together to create the 'Selecao' ('Selection'), which to this day remains the Brazilian national team's nickname.
4. Walsall 2–0 Ajax, 2018
Ajax were one of the big success stories of last season. Real Madrid and Juventus were among some of the big hitters that the Dutch side felled in a glorious march to the Champions League semi-final. So it has come as no surprise that key players Frenkie De Jong and Matthijs De Ligt have been coveted all over Europe. 
A new dawn of 'total football' perhaps? 
Yet it's almost as though everyone's forgotten that last year they got their bottoms handed to them by League Two side Walsall. A brace from Andy Cook sealed a glorious win for the Saddlers. 
5. ATV Irdning 0-22 Everton, 2018
Marco Silva started his managerial career at Everton with a scoreline that probably won't be repeated anytime soon.
There was some furore after footage emerged that appeared to show the Austrian side's keeper 'giving up' to let Vlasic score into an open net for goal number 20. The club actually felt moved to write an open letter addressing accusations of having thrown in the towel.
"The Everton professional Nicola Vlasic scored a very strange goal towards the end of the match. He ran all alone on our goalkeeper Wolfgang Zelzer and could just insert, as our goalkeeper turned away (as if he would resign at the score of 19:0)," the letter says, clarifying, "When passing Vlasic was supposedly offside, as the assistant raised his flag. Our goalkeeper then turned away and waited for the offside whistle."
The letter also mentioned that they had received a lot of interest from international players and a humble reminder that, "presumably you are not aware that we are an amateur club and play in the 5th Austrian league."
We wonder how they're getting on.
In the meantime, we love pre-season. Long may it continue. Well, at least until we get to have proper football back.