N/A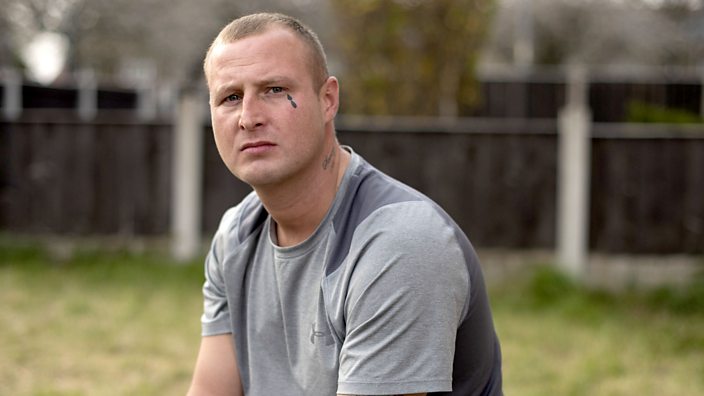 BBC
PTSD: 'My best friend's death gave me back my life'
Why do the rates of post traumatic stress disorder appear to be rising in veterans?
Warning: some upsetting content
"No. I'm not really going to go into that."
Lee Harding cups the side of his face with his palm and paws it softly. His other arm is folded across his chest. He is staring at the wall. His fingers brush a tattoo of two teardrops on his cheek.
"I can't talk about that," he says quietly, without looking at me.
Lee's home is unfinished. There are fillers and paints and building materials scattered around the rooms. The lounge has an easy chair and a sofa. There is no TV, there are no pictures and the walls need painting. Lee acknowledges all this with a shrug when I arrive, explaining that some kids had trashed the place before he moved in, and he's been rebuilding it. It is a new beginning for the house in Merseyside.
It's a new beginning for Lee too. He has been piecing his life back together over the last year, after he found himself caught in a spiral of drug use, which he says was an attempt to escape the trauma of what he witnessed in combat. Shortly after he returned from Iraq, Lee was diagnosed with post-traumatic stress disorder (PTSD).
As a soldier, he served on the front line from 2005 to 2008 with 1st Battalion Royal Green Jackets, which later amalgamated with four other regiments to form 2nd Battalion, The Rifles. Recently, he has noticed that many of the people he was deployed to Iraq with have been struggling.
Several are in treatment for drug and alcohol dependency. And two members of his regiment – Kevin Williams, 29 and John Paul Finnigan, 34 – killed themselves last year, the latter one of Lee's best friends. A third, Kevin Holt, 30, also died after a lengthy battle with PTSD.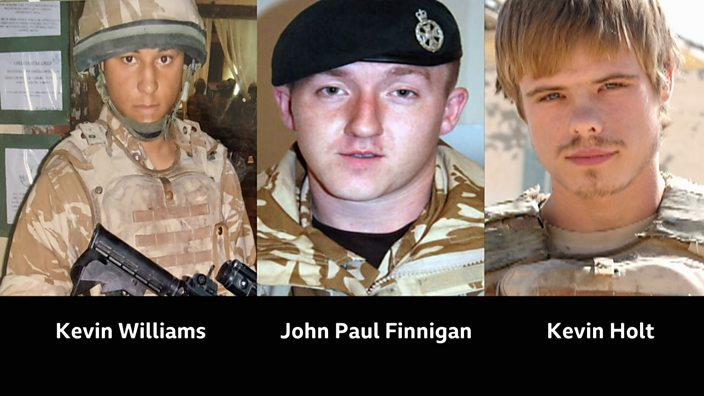 Lee is convinced that the traumatic experiences they shared – some of which he still can't talk about – played a role in some of these tragic events. One of his lasting memories of his time in Iraq was the way his fellow soldiers would hug each other when they came back off patrol, silent recognising they were lucky to still be alive.
"It's exciting at first," he says "when it's all new to you. But once the reality of it starts to hit home, when people start getting hit and you start losing friends… it's horrible. We had contact [with the enemy] once, over a football field. It became like a massacre to be honest… a massacre of everyone on the football pitch."
In October last year, research published in the British Journal of Psychiatry suggested that the conflicts in Iraq and Afghanistan may have led to an increase in PTSD among members of the armed forces. The report found that the overall rate of PTSD among current and ex-serving military personnel was 6% in 2014-2016, compared with 4% in 2004-2006.
The increase in PTSD was mainly seen among veterans of Iraq and Afghanistan, where the overall rate was 9% – and as high as 17% for those who had seen active combat, the researchers said. They added that soldiers who become mentally ill are more likely to leave the military, especially after serving in combat, leading to a rise in ex-serving personnel with PTSD.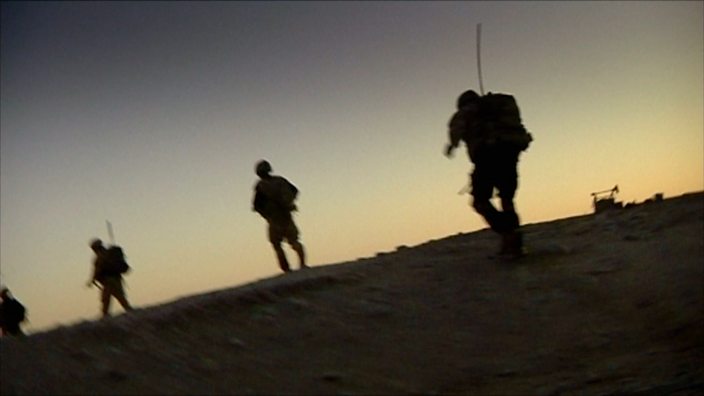 The study's lead author, Dr Sharon Stevelink, said: "For the first time we have identified that the risk of PTSD for veterans deployed in conflicts was substantially higher than the risk for those still serving. While the increase among veterans is a concern, not every veteran has been deployed and in general only about one in three would have been deployed in a combat role."
Currently, the Ministry of Defence spends £22m a year on mental health for veterans, and the NHS has dedicated around £6m annually since 2016. Yet military charities say that demand for mental health support is outstripping their capacity to provide it – and campaigners estimate that last year at least 58 veterans took their own lives.
"I don't think we realised just how bad that tour of Iraq – Operation Telic 9 – was going to be," says Lee. "We just thought, obviously it's a bit nasty out there. We didn't realise the carnage that was going on. I suppose we went there a bit naïve."
From 2006 until he was discharged two years later, Lee witnessed what he describes as a relentless stream of trauma, injury and death. One experience that left him reeling was the death of his and Kevin Williams' close friend, Aaron Lincoln, who was killed while on patrol.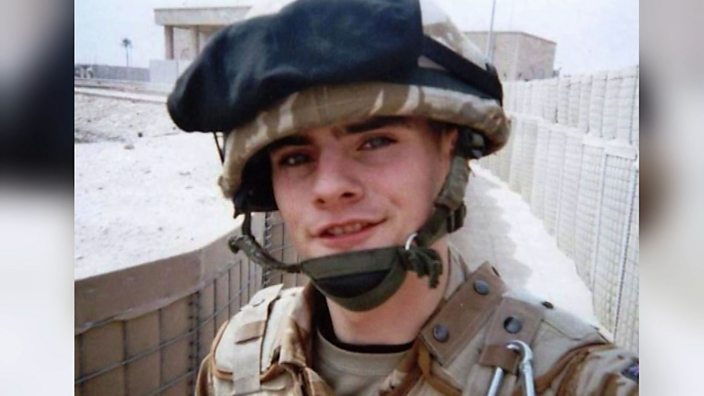 In March 2007, a sandstorm left Lee and Aaron stranded at Basra airport in southern Iraq for four days, during which time there was little they could do except sleep. According to Lee, such a long stretch of rest was highly unusual for infantry, who were used to working on three to four hours' sleep. The pair bonded during their unscheduled stopover.
"Then the next day he got shot in the head," says Lee. "And he was dead."
"I just couldn't fathom it. I'd been with him for four days. That haunted me."
Kevin's sister Jennifer says in a new BBC Three documentary that her brother was also devastated by the death of someone he thought of as "more than a brother". "Kevin is the type of person who, when he likes you, he really likes you," she adds.
Lee remembers in vivid detail the horrors experienced by the regiment.
"I remember a rocket going into the barracks in Basra and blowing a few of our lads up in the bedroom. I remember seeing, you know, half of our lads splattered up the walls," says Lee.
John Paul's brother Steven recalls how he readjusted to civilian life. "When John Paul first came back he didn't seem like he had PTSD but as the weeks and months went on you could see him changing. Daily life became a struggle for him."
"He had terrible nightmares when he came home about friends that had been injured," he adds. "The dream always went the same way. His friends had their backs turned, and appeared unharmed. Then they would turn and face him, and they would be terribly injured, and the smell of melting flesh would fill his nostrils."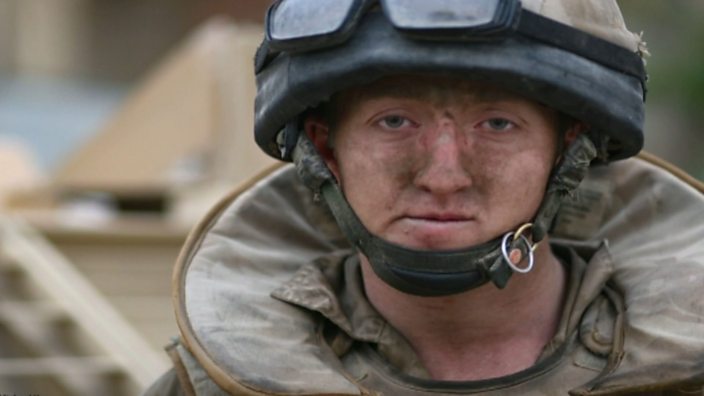 John Paul Finnigan was medically discharged from the army in 2010. He had served an eight-month tour of Iraq in 2007 when a mortar blast burst his eardrums. His hearing never fully recovered. "John Paul felt lost after he was discharged," says Steven. "Up until the day that he died he said he was better off in the army."
"We did have a difficult upbringing. He never seemed to have any inspiration of where he was going," Steven adds. "But when he said he was joining the army, he just got this glow in him."
John Paul struggled to adjust to civilian life. He found belonging, purpose and structure in the army, according to his brother – but he would never see the front lines again.
At around 9pm one evening in 2017, about a year before John Paul killed himself, his brother received a call from him.
"He phoned me just to talk. But he wasn't really saying anything, and he didn't want to tell me where he was," says Steven.
"I could tell something was wrong. He was talking to me but he wasn't talking to me. He said he was sorry, and he couldn't cope anymore, and was asking why he couldn't be normal."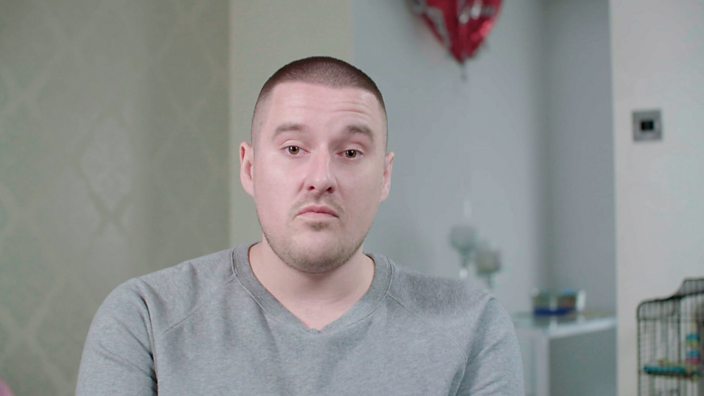 Steven managed to piece together his brother's location, and drove through the night to a motorway bridge. 
"I jumped out and started fighting with him to get in the car. And then I told him you're not leaving the car until you tell me what's up," says Steven.
From that day on, Steven kept a close watch over John Paul. But he couldn't be there all the time. A year later, on 27 May 2018, John Paul killed himself while Steven was on holiday.
"It was like watching someone slowly disappear in front of you," says Steven. "When you see them each day you can't explain how they're changing. But you know that they're deteriorating."
Lee believes that aftercare for veterans is seriously lacking. He was discharged on the same date as Kevin Williams in 2008. Both had failed a drugs test.
"They kicked me and Kevin out. They just washed their hands and we were gone," Lee claims.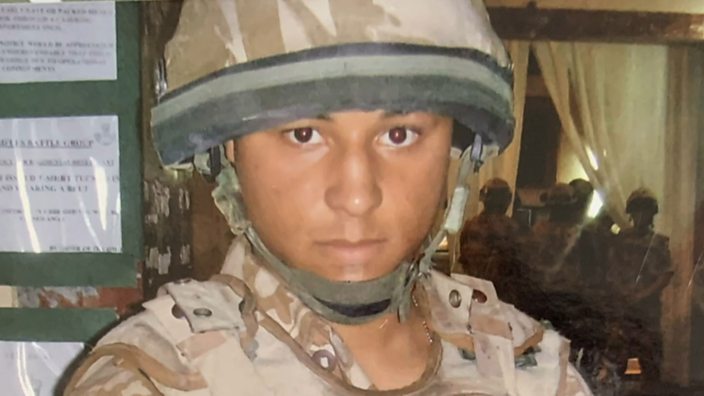 Kevin had been the youngest soldier to be sent to Iraq when he was deployed on his 18th birthday. 
In a voice note to his friend Rachel Kaden – who made a film about him and his experiences in 2016 – he said: "For some weird reason, I believe the battlefield will be my home. When I'm in conflict, I'm a nicer person than when I'm not. When I leave the house today, I just want to hurt everyone. When I'm in combat, I don't want anyone to get hurt."
His grieving sister, Jennifer, likens Kevin's struggle with PTSD to "being chained to a dark wolf" that he had to do battle with on a daily basis. "Sometimes you get a lucky punch and the wolf goes down for a few hours, maybe it goes down for a day, maybe two days, but eventually that wolf comes round. And you're chained to it and you can't get away," she says.
Kevin Holt was the only one of the three former soldiers who also saw combat in Afghanistan. While in the army, he was given mental health treatment including a period of hospitalisation in 2007. The army makes judgements about who can handle weapons and go on tours based on medical, as well as physical fitness, but Kevin assured medics that he could cope and wanted to soldier on. During that tour, the trauma he experienced - including losing five members of his battalion in one attack - had a lasting impact on him, cutting short his dreams of an army career.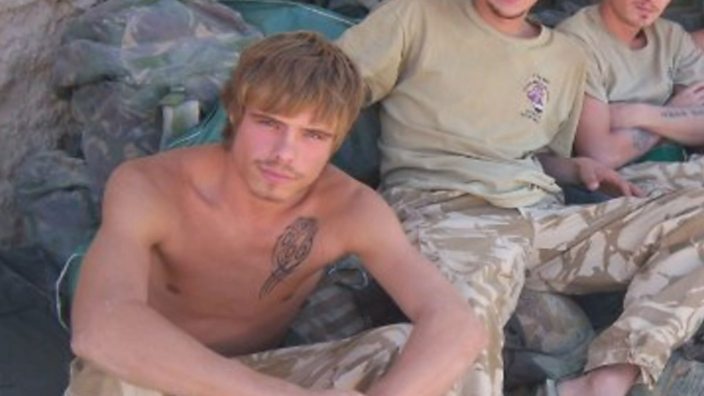 Once back home in Doncaster, he found that getting a dog helped ease some of his symptoms like mood swings and anger. "He always wanted kids, but the girlfriends he had couldn't cope with his PTSD, so we got him a dog," says his mum Shirley. The dog, Dash, was trained by a veterans' charity to help Kevin manage in daily life.
"The thing that helped him most was Dash. That dog was like his kid," says his sister Jess. "It was trained to lick him and wake him up when he was having a nightmare, and just having the responsibility to get up and look after someone else… having that routine was important to him."
Tobias Ellwood, the Minister for Defence People and Veterans, accepts that veterans struggle to get the support they need on leaving the army: "It's taken time because the whole mental health support mechanism has grown and evolved," he says. "We are also dealing with a very macho environment, where sometimes there is a reluctance to admit there is an issue. That is part of what the NHS needs to do now, make sure they ask the right questions, so they can give the right support."
He believes the solution lies in specialist training for GPs and NHS units tailored specifically to veteran care.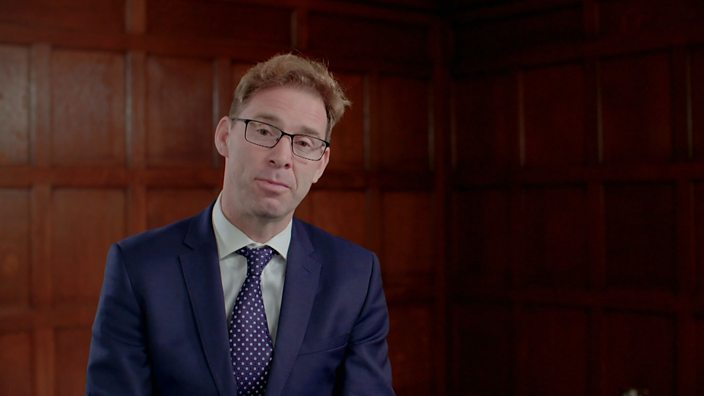 In order to try and make the transition from the battlefield back to civilian life easier, soldiers often have a decompression period, where they are moved from the front line to another base. There, with their regiment around them, they are able to relax, and adjust to life outside a war zone before returning home to their families.
Daniel Holleran, a friend of John Paul and Kevin Williams, described the decompression period the men had at an army base in Cyprus after their tour of Iraq ended in 2007. "We could go jet-skiing and paragliding in the day time, and then it was just like, let's go and get bladdered," he said.
Tobias, a veteran himself, says the decompression period is vital for the soldiers to "reflect on what they've been through and vent, before they meet their families".
"Taking them to another arena such as Cyprus, they're still together as a unit, but it's not an operational environment, and you have psychologists and pastoral care," he says. "I'm not aware of huge quantities of alcohol. If there is, it's a breach of the rules."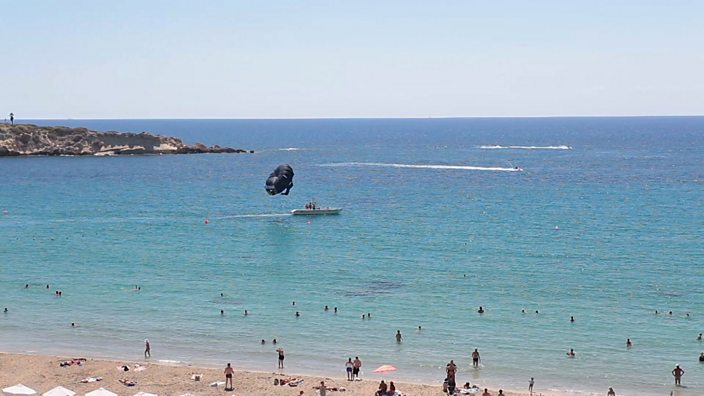 For Lee, it wasn't alcohol that became a problem, but drugs. For many years, he didn't connect his drug use and his experiences in the armed forces. But now, he believes there is a link between the two.
"I think that I used drugs to mask the guilt of what we'd done on that tour, and the death and the shit we'd seen. Drugs would make me feel better about being me."
Lee ultimately found his way out of addiction last year with the aid of a rehabilitation facility that he sought help from in the aftermath of John Paul's suicide. Tom Harrison House is a facility in the UK dedicated to veterans with mental health and alcohol and drug use disorders.
"It's about the community," explains Paula Gunn, the project director. "If you've done tours of Afghanistan or Iraq, you've seen things that I've not seen. You have traumas that I wouldn't be able to relate to. In group therapy you are looking for identification with other people. You want a common story."
Tom Harrison House can only accommodate 15 people at a time. It is almost always full, according to Paula – often with veterans in need of specialised rehabilitation services.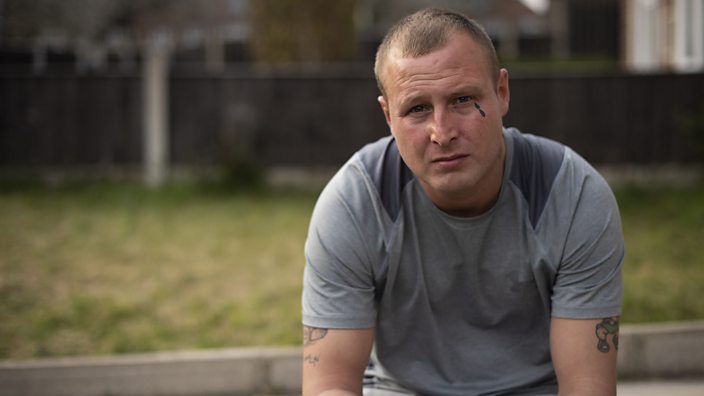 "Veterans take much longer to appear at services for help than the general population do. They've been trained to go towards fire or the enemy. They struggle to ask for help," says Paula.
"When I was in the armed forces, if something was the matter you were scared to say anything," says Tobias Ellwood. "If you did, you were told to 'grab a man suit and sort yourself out'. There was no recognition that if [problems were] dealt with straight away [they] wouldn't incubate into something worse - that's what we are trying to change now."
John Paul's death gave Lee the motivation he needed to turn his life around, and Tom Harrison House gave him the means. But some of those in his regiment have not been so fortunate. Lee believes there is a fundamental lack of understanding of the challenges facing veterans – and far too little support.
He admits that, to his "shame", the first thing he thought when he heard the news of his friend's death was: "He is out of the pain now, he doesn't have these thoughts going round in his head. It was just complete and utter jealousy.
"John Paul Finnigan's death gave me life. Something changed in me from that day. I put the drugs down, I went into treatment and got healthy, and it was all down to John Paul's death. He gave me life."
Originally published May 13 2019.