N/A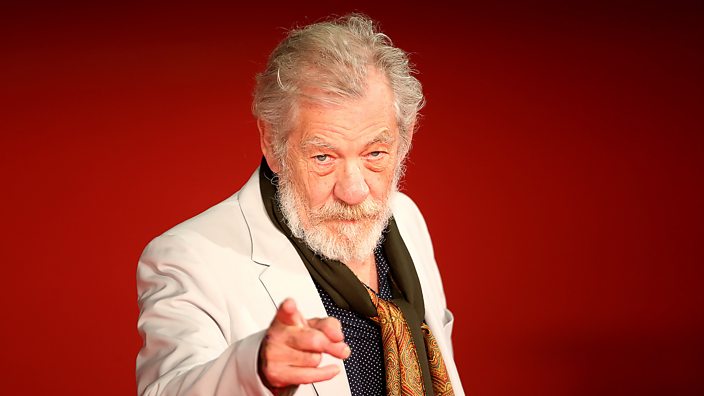 Getty
It's 30 years since Ian McKellen came out and the internet is celebrating
"I've never met a gay person who regretted coming out"
Sir Ian McKellen CH, CBE, AKA Gandalf, AKA Magneto, AKA six-time Olivier Award winner and all-round British institution, has posted a celebratory tweet marking the 30th anniversary of coming out as gay.
On Saturday morning, Sir Ian, 78, tweeted: "I've never met a gay person who regretted coming out – including myself. Life at last begins to make sense when you are open and honest. Today is the 30th anniversary of the BBC radio discussion when I publically [sic] said I was gay. So I'm celebrating!"
Asked whether he would like to see Section 28 abolished, Sir Ian replied: "I certainly would. It's offensive to anyone who is - like myself - homosexual, apart from the whole business of what can and cannot be taught to children." And that April, he helped to found the LGBT rights charity Stonewall, named after the riots in New York City's Greenwich Village of 20 years earlier.
Sir Ian has spoken about his experiences in coming out on several occasions. Back in July 2000 when he was filming Lord Of The Rings, he wrote in The Independent: "The only good thing I can think to say about Section 28 is that it finally encouraged me to come out. A bit late in the day, but it remains the best thing I ever did." Then in 2015, he said that coming out actually made him a better performer. "What happened immediately, according to friends, is I became not just a happier person, but a better actor."
Saturday's 30th anniversary tweet has already amassed close to 600,000 likes and 90,000 re-tweets in the space of two days. The post has received many supportive comments.
One social media user wrote, "Ian I am coming out to my family tomorrow. I hope my life will make sense as you say. I hope I could be as brave as you."
Another posted a picture of himself with his partner and wrote: "Never regretted it either."
Others tweeted about their support for LGBTQ+ family members.
And one person couldn't resist uploading a clip of Gandalf doing a celebratory dance.
Last year, the actor reflected on his youth as a gay man living in secrecy in a short film that featured in an exhibition on queer British art at London's Tate Britain. "There was no question of being out of the closet, in the sense of being honest about one's sexuality on all occasions because you would invite the police to arrest you," he said, referring to a time before the decriminalisation of homosexuality in 1967.
"Gay people, homosexuals, conducted their lives as secretly as possible. There was nobody who was out, nobody, that one knew or had heard of."
Sir Ian said that one of the reasons he now speaks out about being gay is so that today's young people can fully enjoy their sexuality.
"It's central to who you are," he added.
Happy anniversary, Sir Ian!