N/A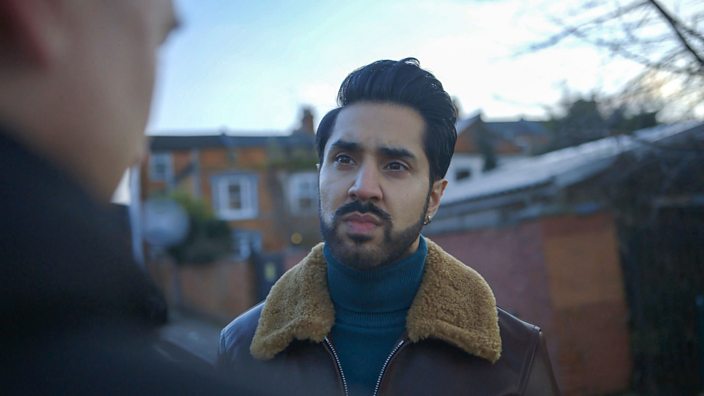 BBC THREE
Inside the drugs turf war in my hometown, Huddersfield
Journalist Mobeen Azhar returns to Huddersfield once again to find out more about the criminal underworld in his hometown.
In my beloved Yorkshire, my series, Hometown: A Killing, got a big reaction. Some people shared their own stories of the effects of drug dealing on families and communities. Local MP Barry Sheerman called it "disreputable journalism".
Months later, I've returned to Huddersfield once again to face my critics and work out what police are doing to keep communities safe. What I found was more brutal, drug-related violence.
Turf wars and power vacuums
In February 2018 I was in Huddersfield to report on the stories of two rival criminals: Yassar Yaqub - and Mohammed Nisar Khan, also known as "King Meggy".
Yaqub had been shot dead by police in January 2017. Meggy is now serving time for murder.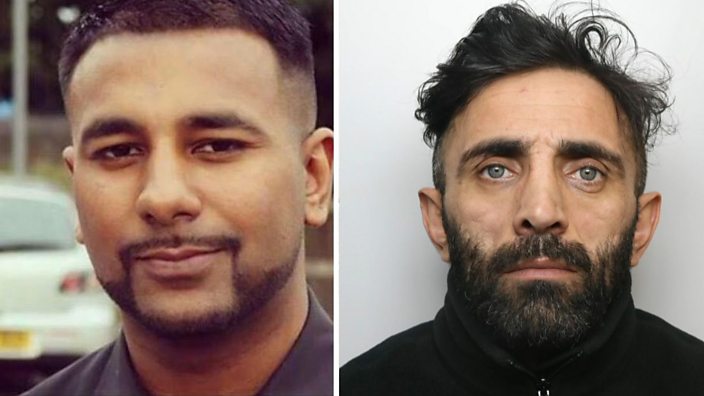 Today, the absence of these dealers is rumoured to have left a power vacuum, causing a drugs turf war across the region.
In this world, violence and the reputation that comes with it are viewed as currency.
If someone messes with you, one former heroin dealer told me, "you need to make a big example of that guy. The bigger, the badder, the better."
Meanwhile police try to disrupt the competing drug gangs' battle for territory - but criminals can even turn the police's work to their advantage.
Neil Woods, a former detective, spent months undercover in Northampton, a town that, like Huddersfield, has seen a rise in gang-related activity. It was Neil's job to infiltrate drugs gangs and gather evidence.
In 2004, he helped take down the notorious Burger Bar Boys gang. His operation led to 96 arrests and numerous convictions - and was held up as a model of best practice.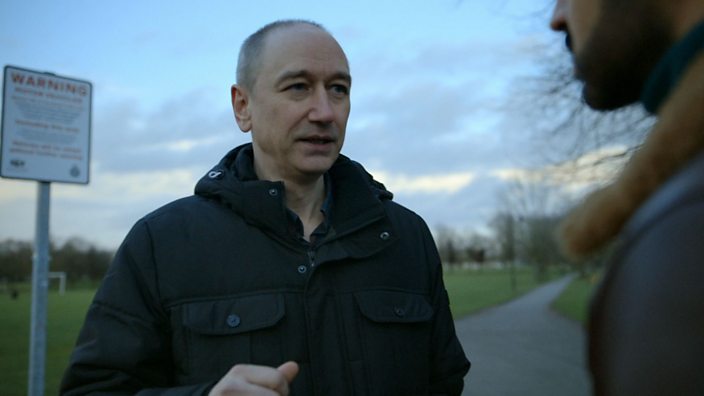 But what effect did this really have?
Neil told me: "Seven months of work… I was quite convinced I was going to die on at least a couple of occasions."
While the operation did what it set out to, it took just two hours for competing gangs to swoop in and re-establish the drugs supply chain that had been broken by months of covert operations.
"There's always someone very happy about what the police are doing," Neil says. "It means the market becomes more violent.
"They'll have thought, 'Fantastic! Buy more gear. We're going to make a fortune. Look what the police have done for us.'
"All that work to interrupt the drugs supply for two hours."
The rate of violent crime has become a particular concern in my hometown and the surrounding areas.
New figures show that if we rank counties across England and Wales for incidents of violent crime, West Yorkshire is top of the list, with 51 violent crimes last year for every 1,000 residents.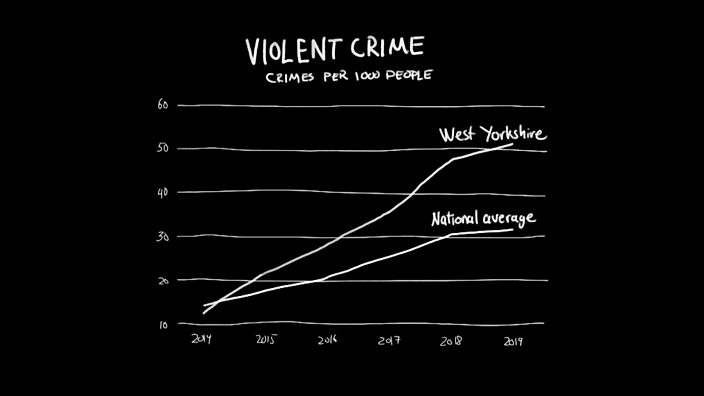 In July 2019, Mohammed Feazan Ayaz was killed after being held captive and tortured for six hours inside an industrial unit in Denholme, West Yorkshire.
A court heard how the 20-year-old, known locally as "Fizzy" was beaten, with the attack filmed on phones. In one of the clips, he can be heard begging: "Just let me die".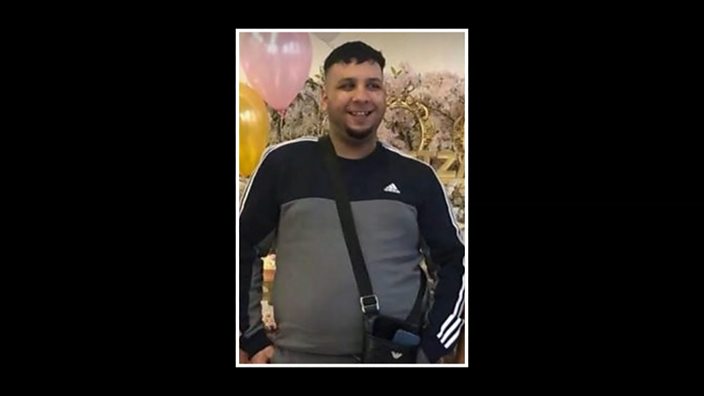 His naked body was then dumped on a suburban Bradford street.
But the men that killed Fizzy weren't strangers. Some of them had been his friends.
The unit where he'd been held was the headquarters of a drugs operation, led by Raheel Khan who employed "baggers" to package up substances and "passengers" who would deliver drugs and collect payments.
The last time I was working in Yorkshire I became familiar with visiting crime scenes where a rumoured fight over drugs supply had turned into a shooting or stabbing.
But this time was different. It was as if the perpetrators wanted to tell others just how inhumane they could be. There's nothing discreet about the way Fizzy was killed.
Raheel Khan - along with Robert Wainwright and Suleman Khan - was this week found guilty of Fizzy's murder at Bradford Crown Court and the three were jailed for life.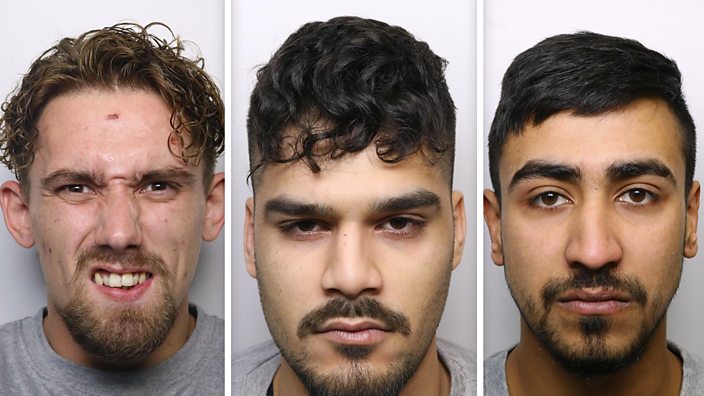 Informants are a powerful weapon for the police to use against drugs gangs - but the system has its flaws.
There are longstanding rumours that "King Meggy", a notorious criminal, was also a police informant.
Multiple sources told me Meggy was able to operate as a drug dealer unchecked because he was working alongside West Yorkshire Police.
I met Maz (not his real name), a dealer, who claimed Meggy's crimes were overlooked by police in exchange for information.
Maz explained: "Police can be used as a weapon to annihilate your enemies. Meggy had a few Chief Inspectors in his pocket. These people were a law unto themselves."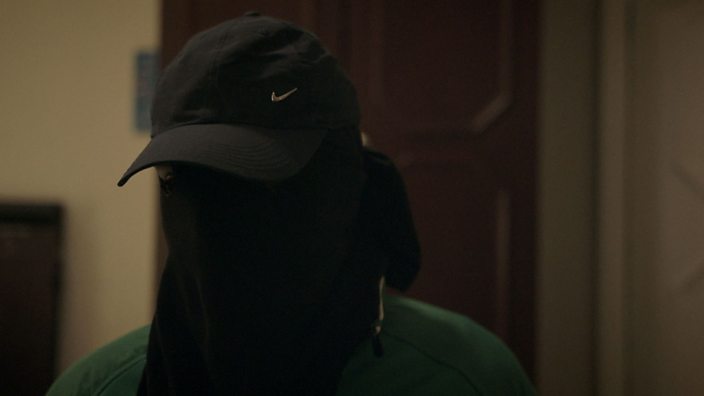 It might be tempting to dismiss these claims as fiction so I reached out to someone with working knowledge of the informant system.
"Frank," as he wants to be known, is a former detective whose focus was intelligence-gathering via informants.
He has handled some of Britain's most notorious gangsters who were working as police informants.
Frank says it's common practice for police to turn a blind eye to criminality in the pursuit of intelligence.
"If you want to know about the criminal world you have to get in bed with the criminals."
If police are willing to overlook crimes in exchange for information, where does that begin and end?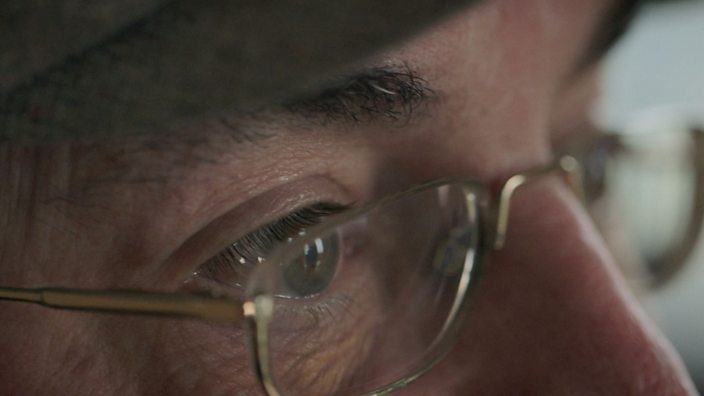 Frank told me he was aware of cases in which police have intentionally placed barriers in the way of the judicial system to protect an informant from prosecution.
"Losing a case file is quite often used as a ploy. I know that from my own experience," he explained. 
Such tactics are especially problematic in the case of Meggy.
If Meggy was working as an informant, could the police have overlooked his criminality and enabled him to commit acts of violence?
Drug dealer Maz believes so. "The police need to answer for their part in allowing it to go on for so long," he says.
Frank points out that it's difficult to prove definitively if Meggy was an informant or not: "You're not going to confirm that, the police will neither confirm nor deny – and unless he says for himself you're never going to know." 
Undoubtedly, the informant system can help police gather intelligence and it's seen as a tool that's worth investing in.
In the last five years, £13m has been spent on informants, with more than £450,000 spent in West Yorkshire alone.
Neil and Frank's experiences suggest a more transparent, closely-monitored and long-term strategy is needed if the violence affecting our communities is really going to be tackled.
That requires not only honest and informed conversations within our communities, but also among our policymakers.
West Yorkshire Police would not comment on its specific operational use of informants, but told me: "Their use is essential and tightly controlled by legislation. Informants are only permitted to undertake activity which is authorised and managed, and any individual informant committing criminal offences would be investigated and face the prospect of prosecution like any member of the public."