N/A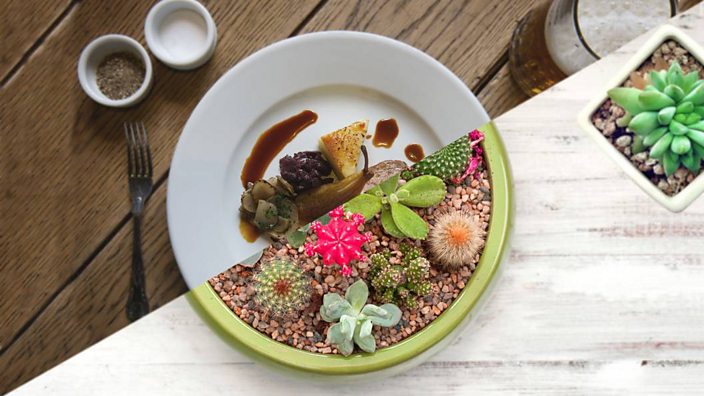 Getty Images
Are plants the new food on Instagram?
Is your Instagram feed still saturated with kale chips and smugly smashed avocado, or have you spotted a new kind of greenery in town?
Instagram has established itself as the home of food snaps, yoga selfies and envy-inducing interior design. More recently though, it has seen a surge in garden-related posts. Yep. Gardening.
There are now 23 million Instagram posts dedicated to gardening, compared to 16 million just a month ago.
And we're not talking about the kind of thing you see on Grand Designs – this trend is all about the domestic garden. Think potted plants in your living room, rather than Capability Brown's sprawling grounds.
From accounts like the Urban Gardeners Republic, whose 154k followers share their inspirations, to Plantsonpink, whose 73k followers enjoy her celebration of (you guessed it) green plants on pink backgrounds, it's all about aspirational - yet achievable - horticulture.
On Instagram, users are not only engaging with nature, but using it as a way to express themselves.

Dr Eleanor Ratcliffe , Environmental psychologist
According to the environmental psychologist Dr Eleanor Ratcliffe, "Being around nature has the power to make you feel happier, calmer and more focused. It's always been a form of escapism, particularly for those of us in an urban setting – but now there's just this brand new medium for it."
The conventional wisdom is that teenagers and twenty-somethings aren't particularly engaged with nature.
But, says Dr Ratcliffe, "On Instagram, users are not only engaging with nature, but using it as a way to express themselves."
Sophie Lee, founder of Geo-fleur(93.4k followers) says Instagram has become the entire focus of her botanical business, with items selling moments after she posts a picture of them.
"I think people that live in urban space who don't have the greenery crave a bit of leaf inspiration, whether it's digitally or physically," she says.
Darryl Cheng, based in Toronto, has been running HousePlantJournal(120k followers) for two years. His weirdly mesmerising time-lapse videos are particularly popular. He also runs an in-depth blog about #planthealth with tips on nurturing your greenery.
Social media expert Kyle Skinner believes, "We are further entrenching ourselves into digital culture with each passing day, and forgetting the mental relief that can come from nature. So, by combining the two, millennials are creating green space within digital culture."
Posts tagged #food are at a tasty 210 million – so plants aren't quite there yet.
But, personally, I'd much rather lose myself in an endless scroll of nature than I would of your brunch. Or your face.